Assassin's Creed Valhalla is the latest in its long-running series and is the 12th major game in the series, releasing on the 10th of November 2020. This game will be set sometime in AD 873.
The game is based on a fictional story relating to a Viking invasion of Britain, and you'll be playing as a Viking raider named Eivor. Just like the previous game AC Odyssey, you'll get to choose either a male or a female character.
The gameplay is quite similar to the previous titles Origins and Odyssey. You'll get to customize the appearance, equip all kinds of different weapons (including dual-wield), employ stealth methods and even use your raven to distract enemies.
Like the predecessors, there will be both main story quests and optional side quests. Here are some of the walkthroughs, guides and tips in Assassin's Creed Valhalla.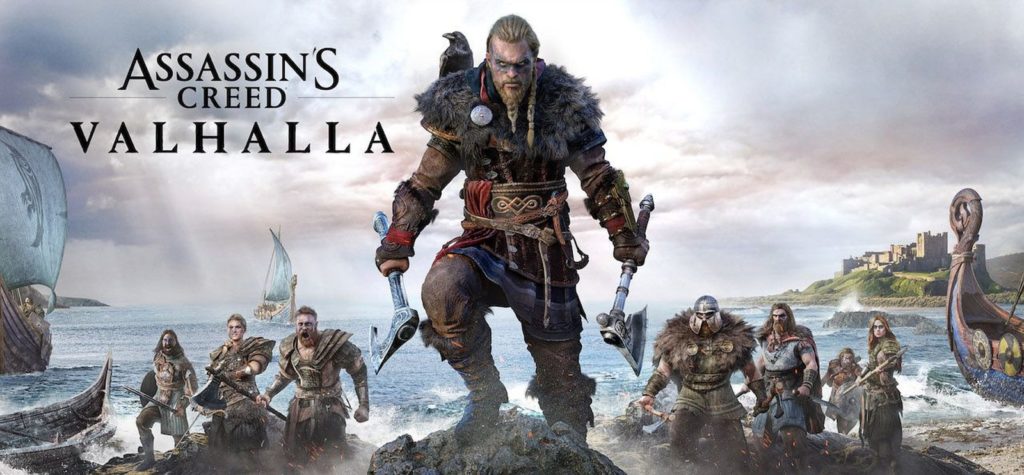 Main story quests
Norway / Rygjafylke & Hordafylke
Ravensthorpe
Grantebridgescire
Ledecestrescire
East Anglia
Oxenefordscire
Lunden
Asgard
Sciropescire
Cent
Essexe
Suthsexe
Lincolnscire
Jorvik
Eurvicscire
Glowecestrescire
Wincestre
Snotinghamscire
Hordafylke
Jotunheim
Hamtunscire
Vinland
Wrath Of The Druids DLC – Main Quests
The Order Members' Location
The Siege of Paris DLC (Main Quests)
Mysteries (World Events & Etc)
Rygjafylke
Ledecestrescire
Grantebridgescire
East Anglia
Oxenefordshire
Lunden
Asgard
Sciropescire
Cent
Essexe
Suthsexe
Lincolnscire
Jorvik
Eurvicscire
Glowecestrescire
Wincestre
Snotinghamscire
Hordafylke
Jotunheim
Hamtunscire
Vinland
Events
Guides
Book of knowledge