The Cost of Betrayal is the final main quest in the druid DLC of Assassin's Creed Valhalla.
Your task is to find out why Flann was summoned by the other kings, among other things.
Here's a walkthrough of The Cost Of Betrayal in AC Valhalla.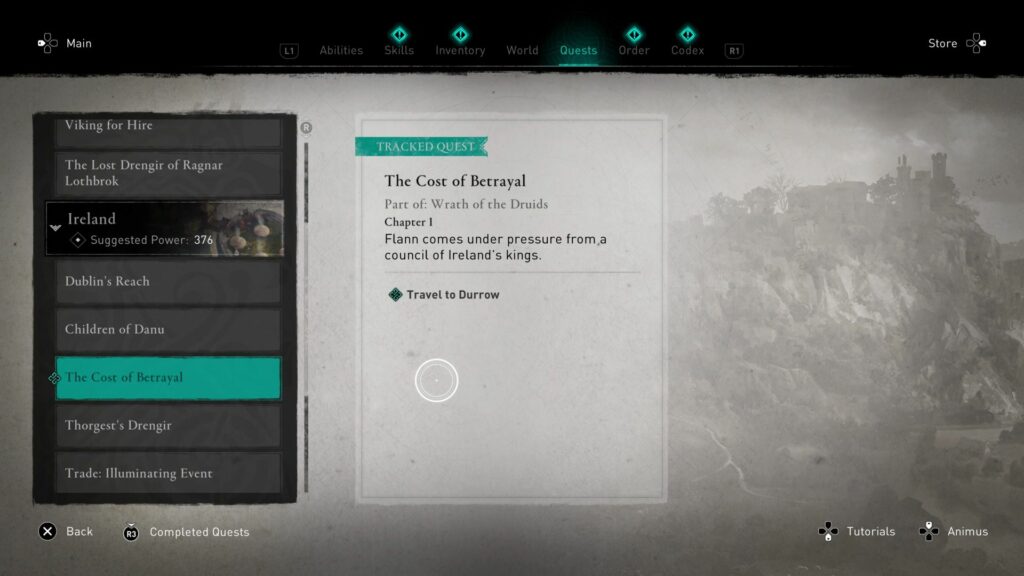 Travel to Durrow
To begin the quest, head to Durrow. The location is provided in the map.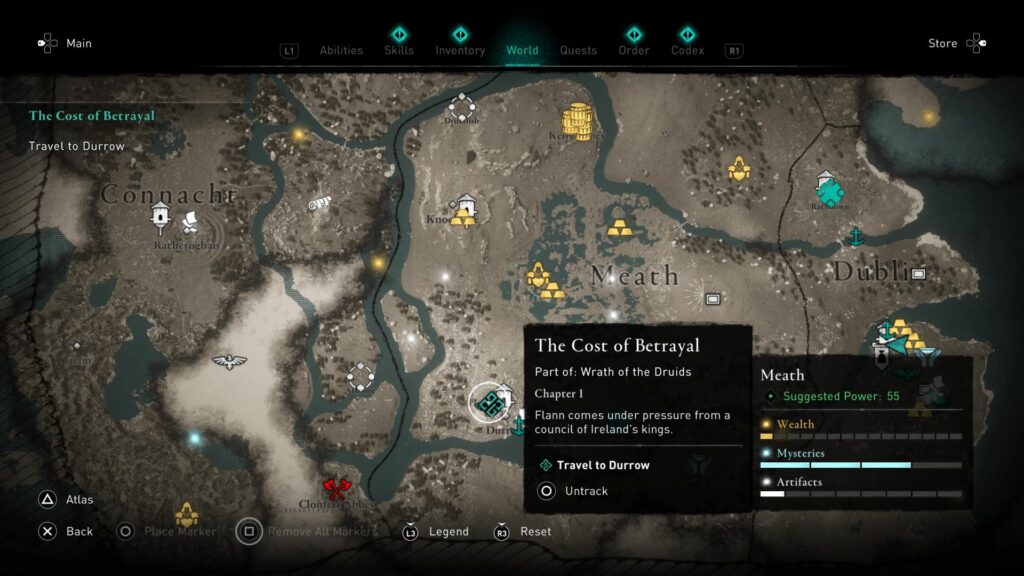 Enter the room to trigger the cutscene.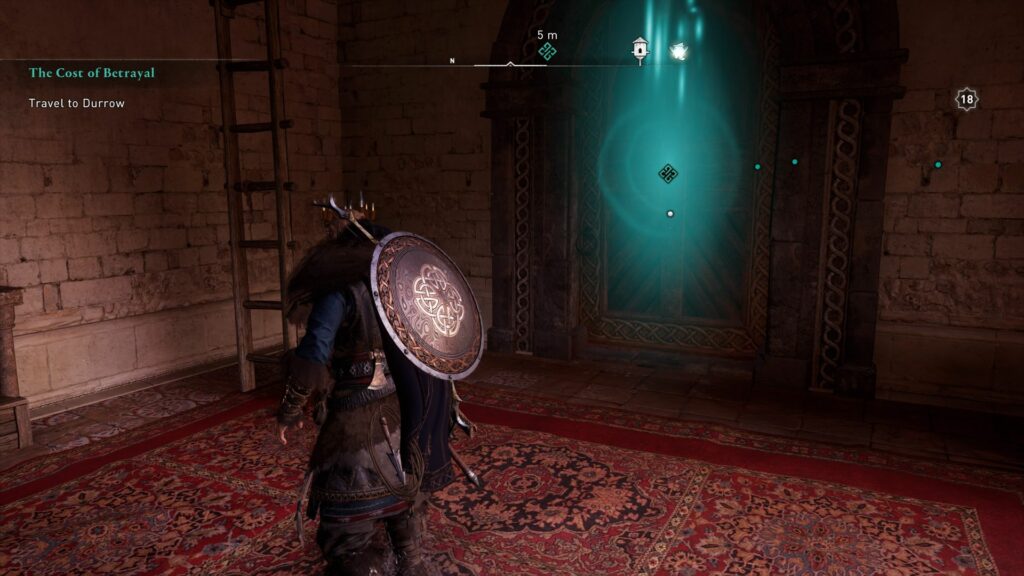 An Inquisition Would Work, I Don't Agree or Say Nothing
During the discussion, you'll be asked to choose between:
An inquisition would work;
Regardless of your choice, Flann will decide on an inquisition saying every druid will have to choose between reform or exile.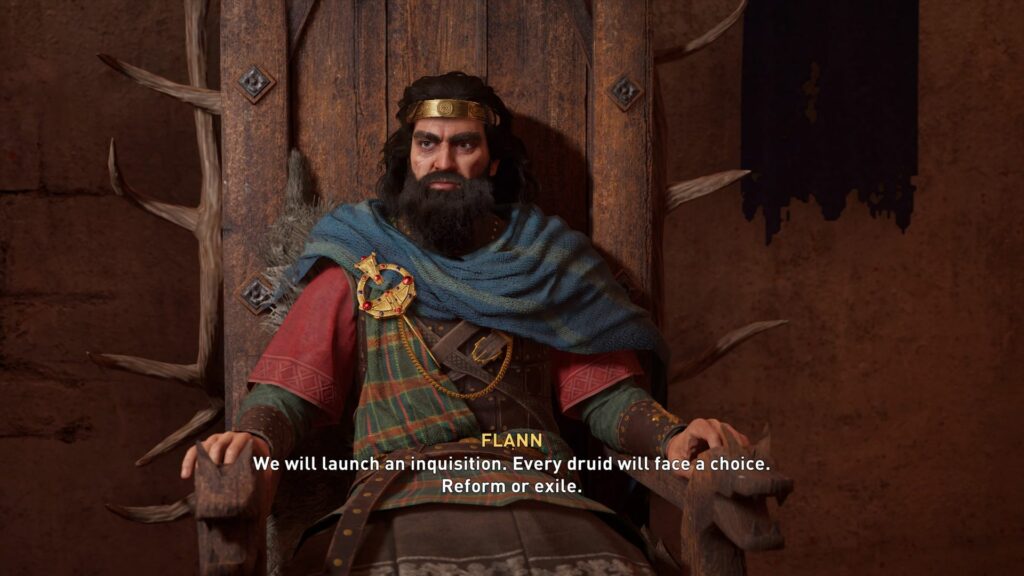 Ciara gets angry with the decision and will leave the room.
Talk to Ciara
Head to Ciara's house just nearby.
During the cutscene, Eivor would be put to sleep.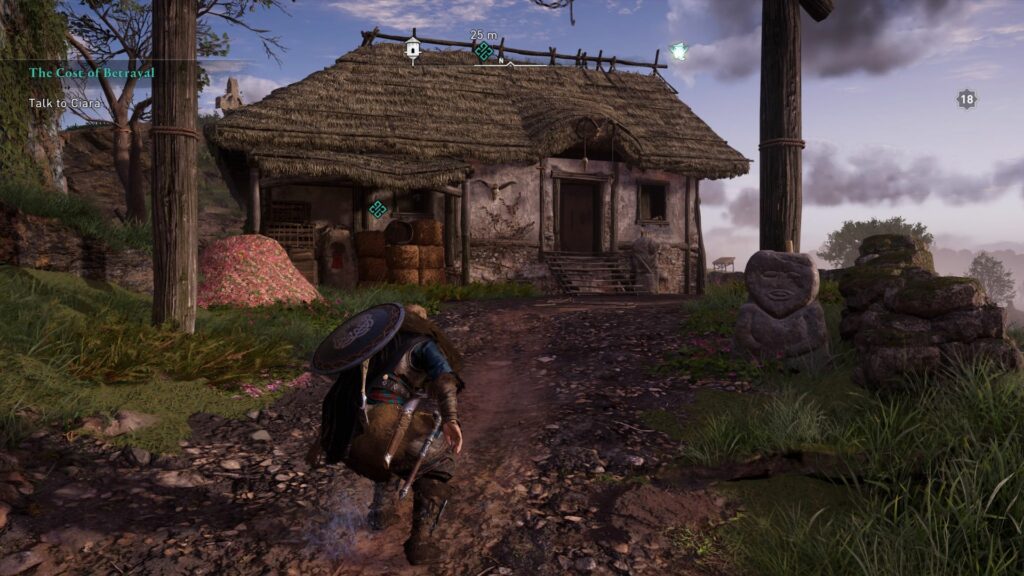 Follow Flann
Next, follow Flann as you investigate what Ciara is doing with the huge stone pillar.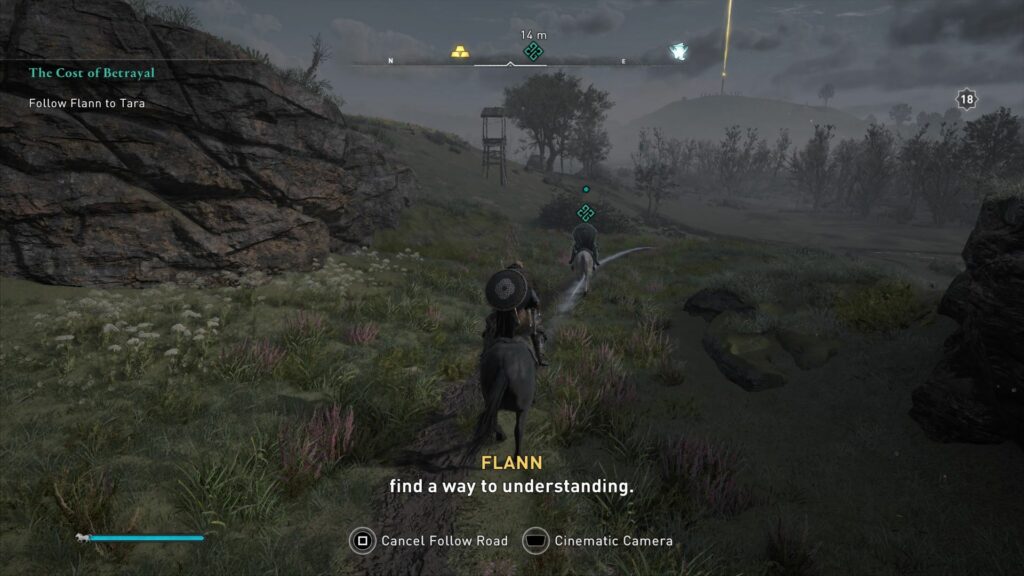 Kill the soldiers
Ciara will use her druid magic to possess the soldiers.
Defeat all of the soldiers.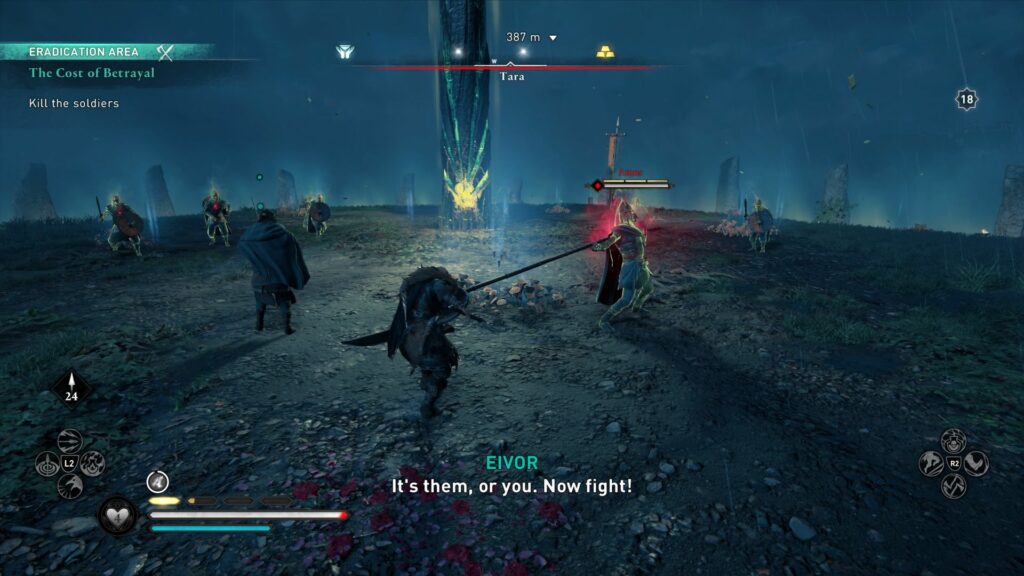 Defeat Flann
After the soldiers are dead, Flann will get possessed as well.
To lower his armor, you just have to shoot your arrows towards his right hand and right knee.
Then, just fight as usual.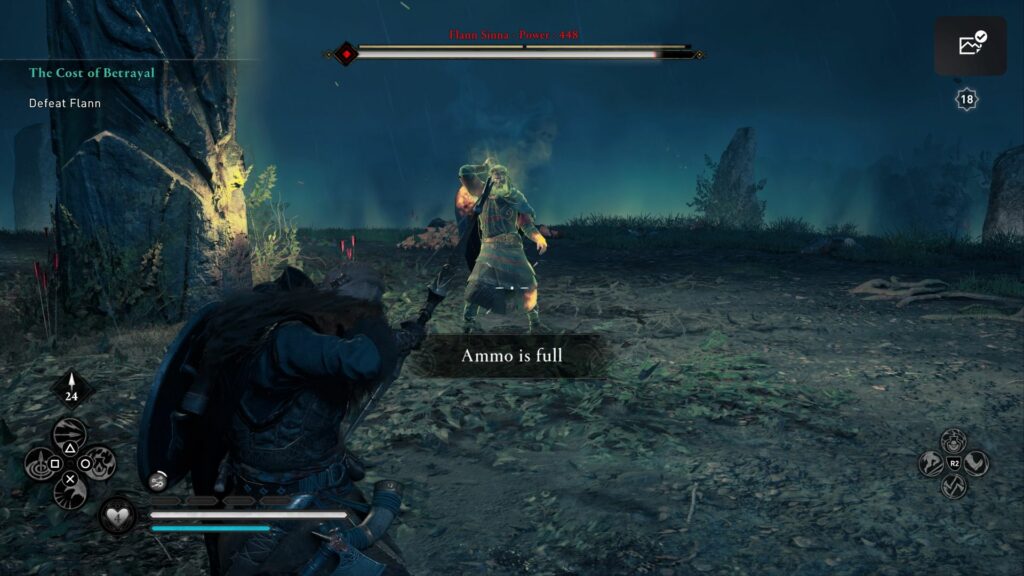 Fight Ciara
After beating Flann, you'll have to face Ciara. She can use magic to teleport, so you have to time your dodges.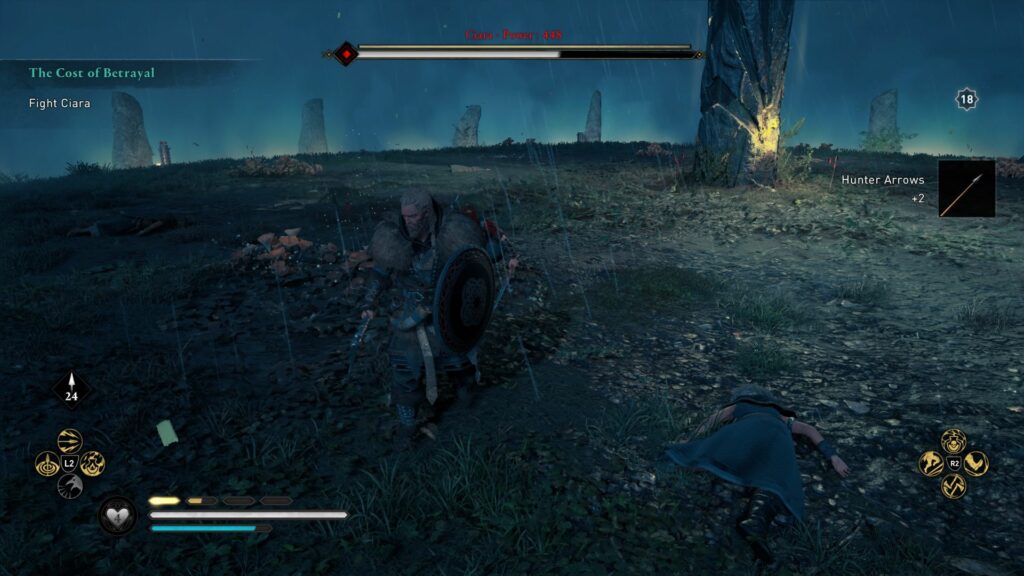 During the fight, she can also create hallucinations. Take out the hallucinations and Ciara will reappear.
Apart from this, you should be able to take her out simply by dodging at the right time and attacking.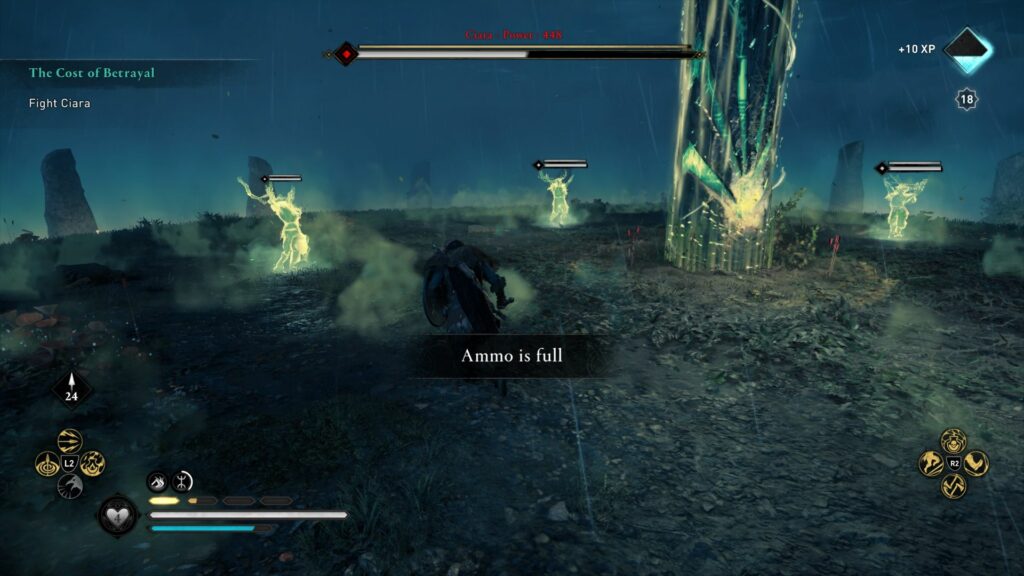 An Honorable Death or I Can't Kill You
After defeating Ciara, you'll be forced to choose between:
If you choose an honorable death, Ciara will die and Flann will mourn for her. The latter will then destroy the stone artifact.
If you choose I can't kill you, Ciara will be spared and Eivor will ask her to destroy the stone artifact instead. She decides to destroy the artifact but leaves Flann. In any case, this is the more positive ending.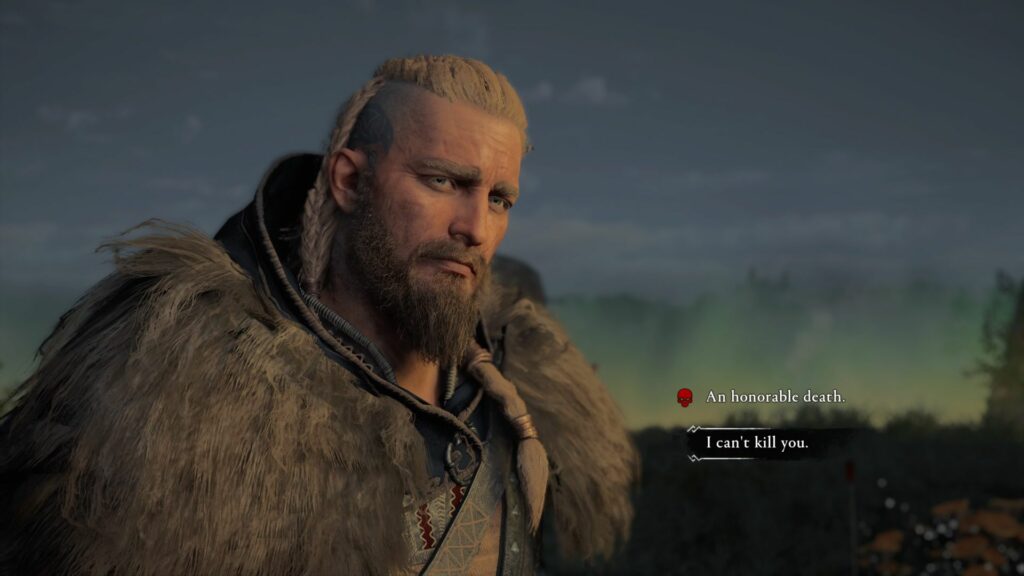 ---
Related posts:
Assassin's Creed Valhalla: A Scourging Of Snakes Walkthrough