Impaling the Seax is a quest under Wincestre in Assassin's Creed Valhalla.
Your task is to find out if The Seax is already dead and kill him.
Here's a walkthrough of Impaling The Seax in AC Valhalla.
Suggested power: 250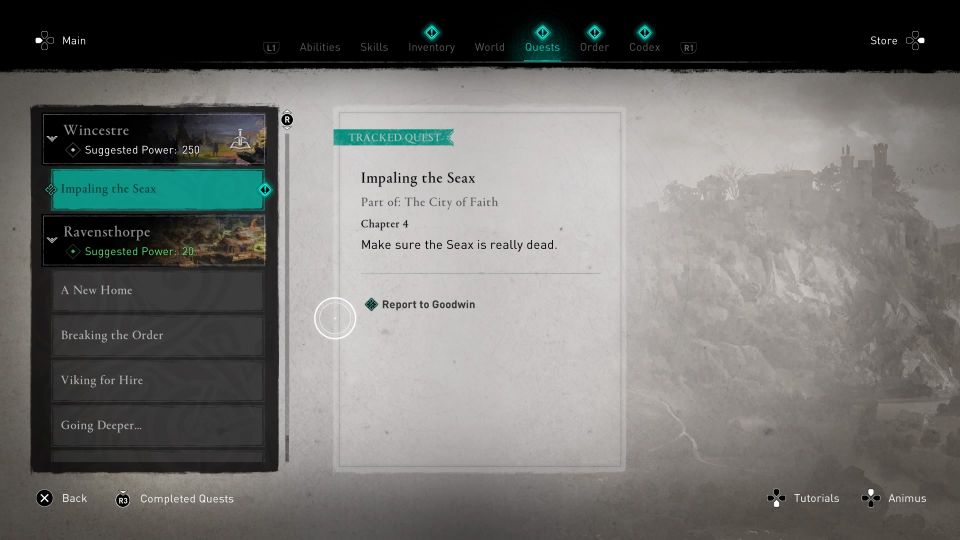 Report to Goodwin
To begin the quest, return to Goodwin north of Shieldmaker's Yard. The exact location is shown below, marked by the quest symbol.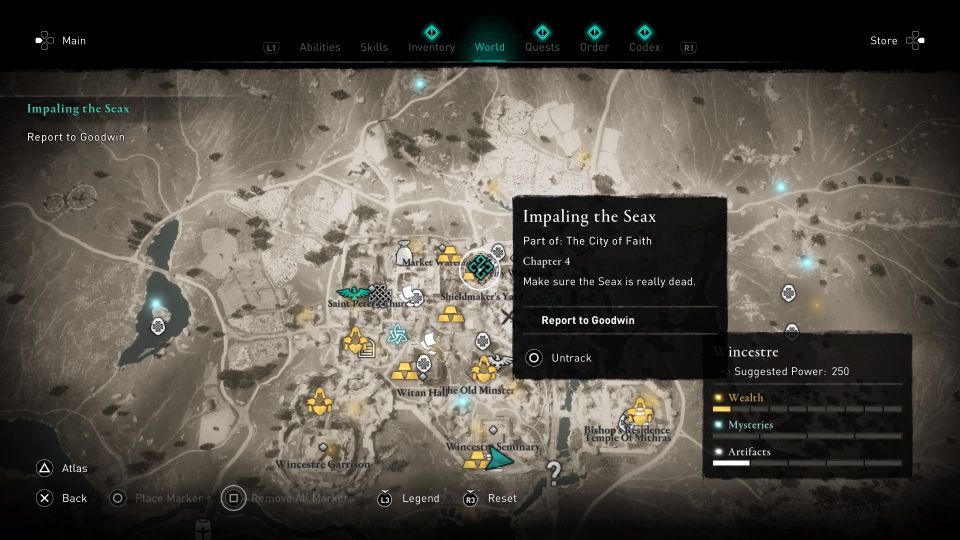 You will see him sitting at the table. Talk to him.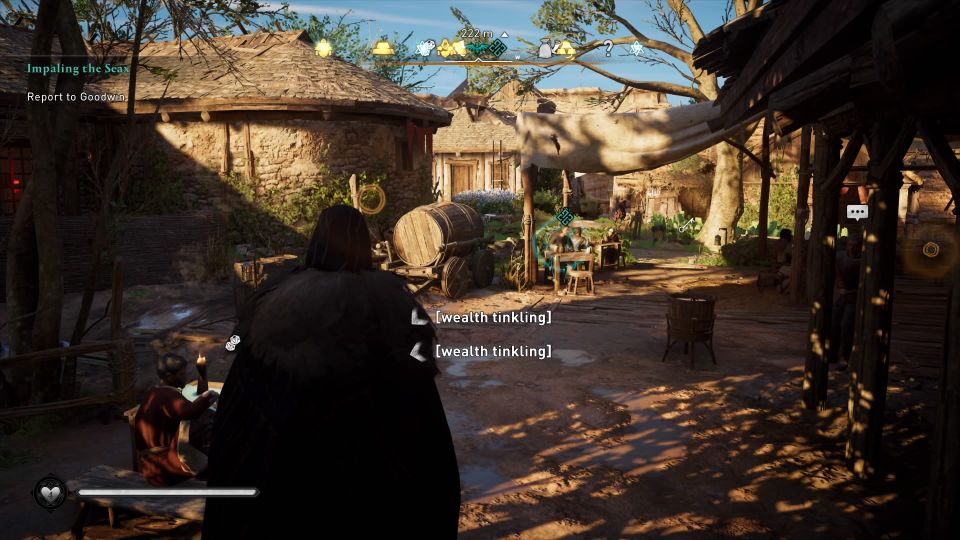 Attend the Bishop's funeral
Next, head to the Bishop's Funeral at Saint Peter's church. The location is provided below.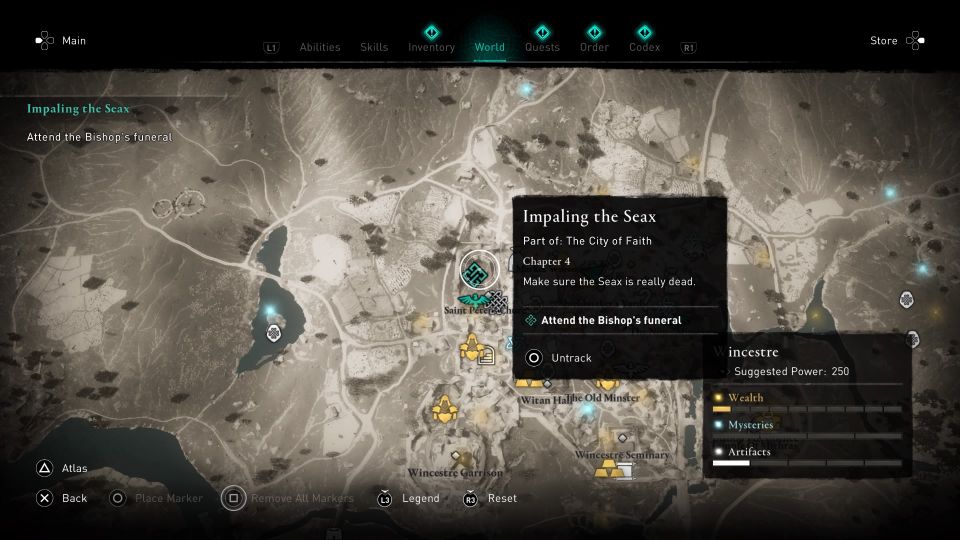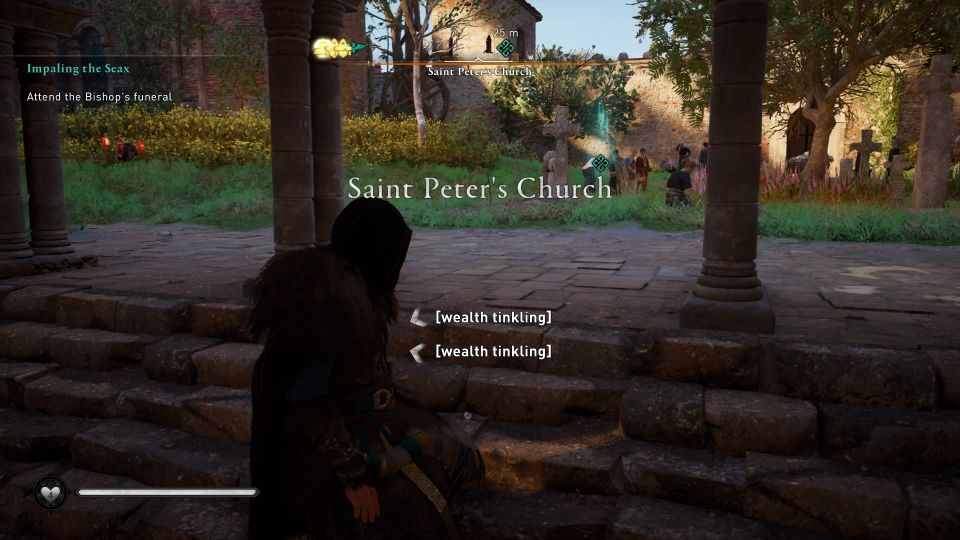 Investigate the funeral
You'll need to investigate if The Seax is actually dead. The one with the answers is actually the bishop's sister named Harriet. She is standing beside the dead body.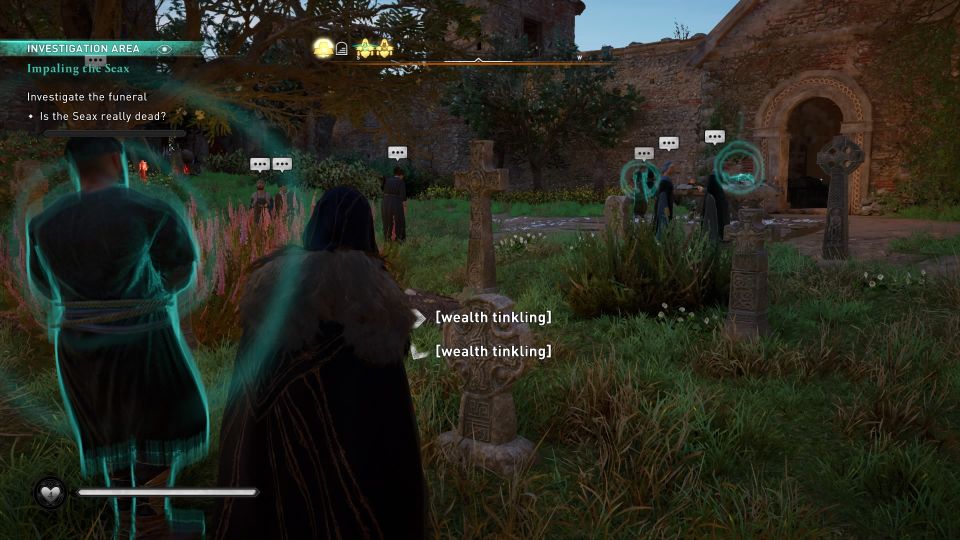 You can choose to say "I believe your brother still lives" if you have level 4 flyting (charisma).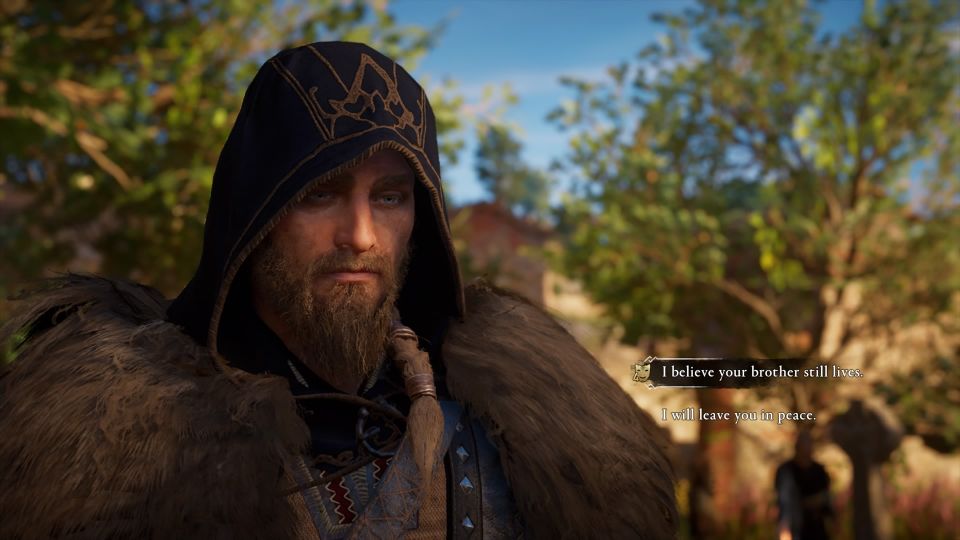 Defeat the guards
A few guards will then attack you. Defeat them all.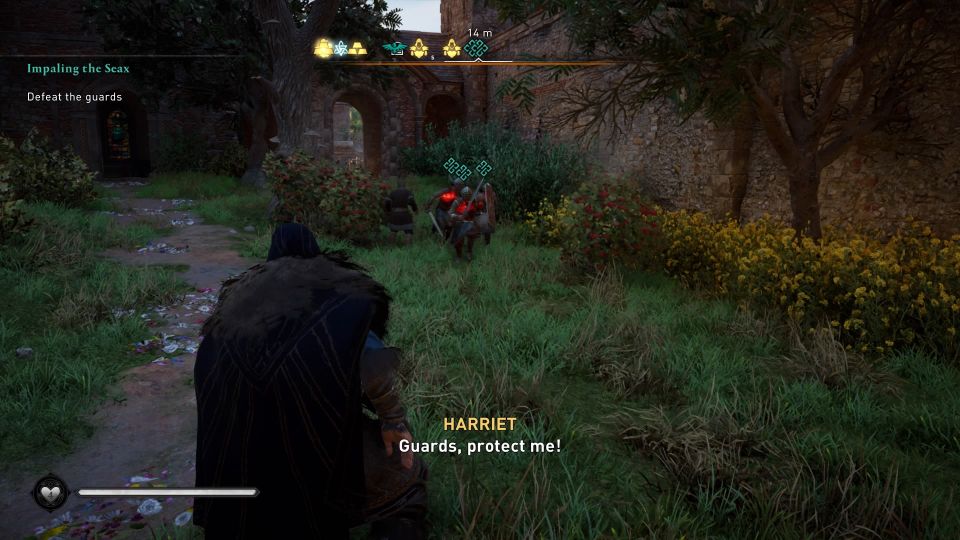 Speak to Harriet again
After the battle, talk to Harriet again.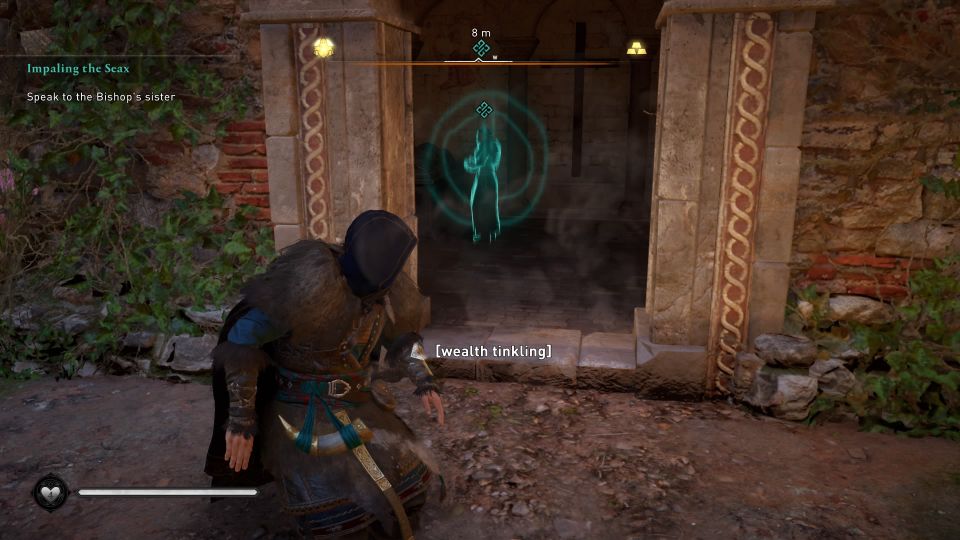 Find and assassinate The Seax
You will find the bishop in Witan Hall. The exact location is shown in the map below, marked by the quest symbol.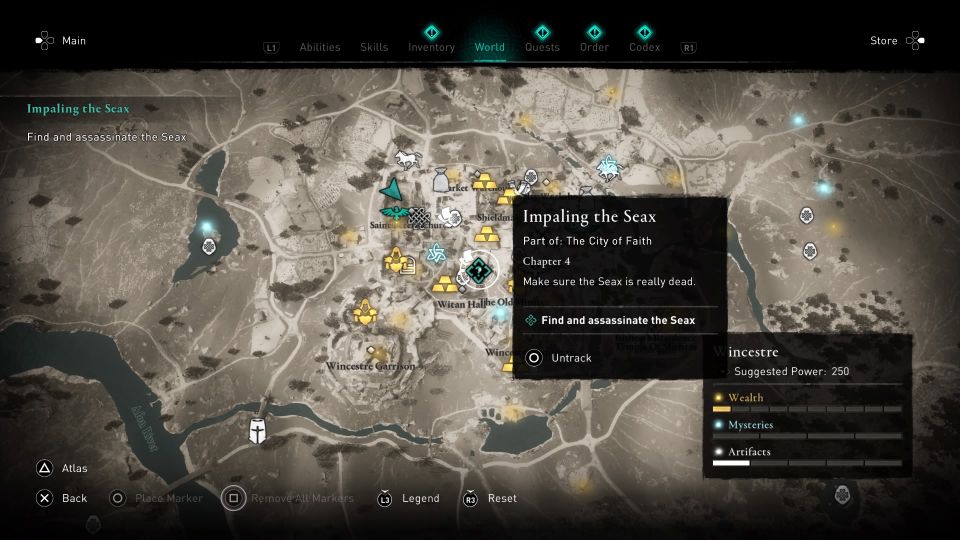 Enter the Witan Hall.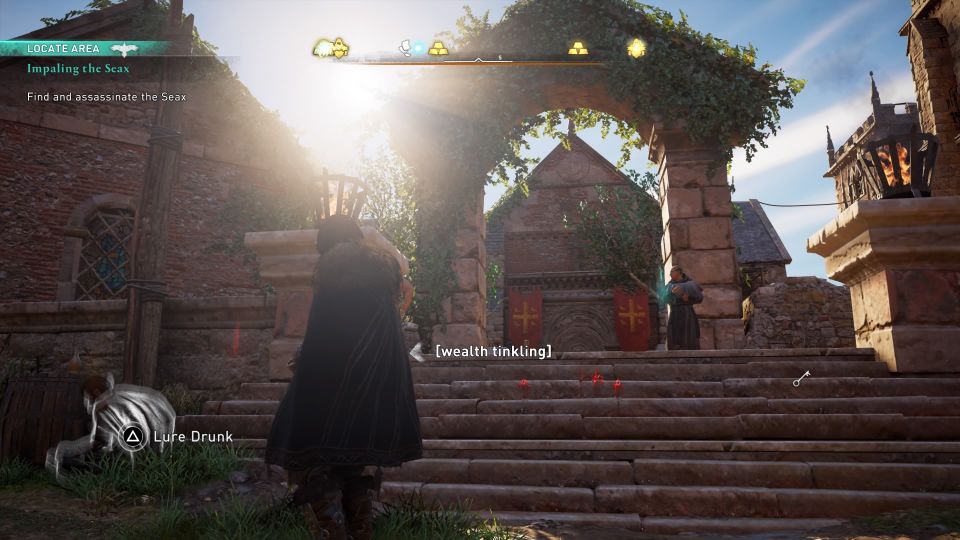 To get into the building, you can destroy the window and jump in.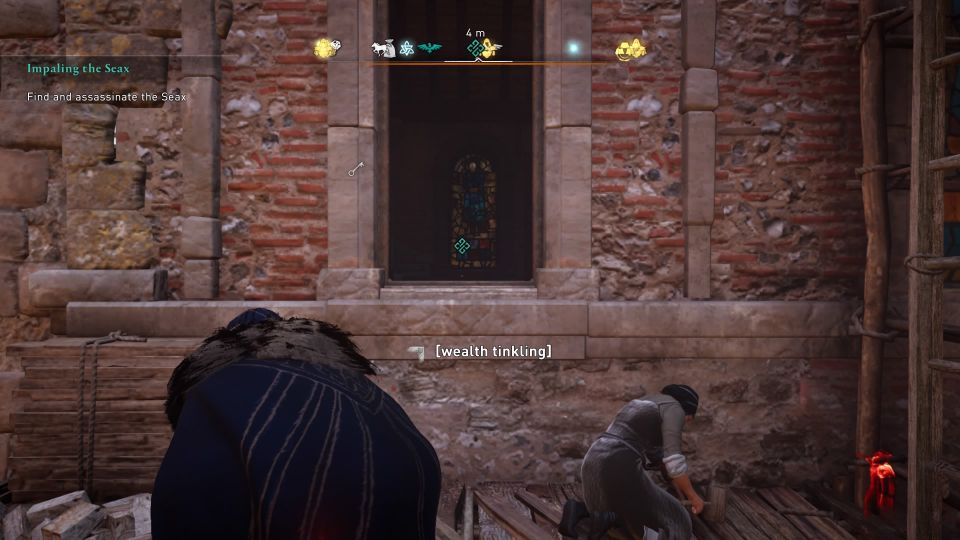 You will then see four Bannerets down there. One of them is The Seax.
He should be the one who walks around more. Kill him and a cutscene will load.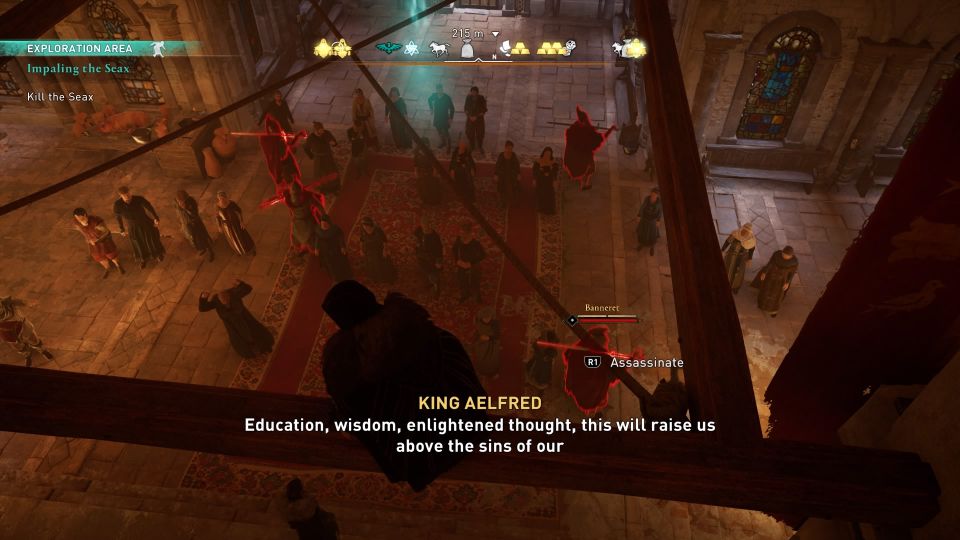 Find the Order's temple
Next, look for the Order's temple at the Bishop's Residence. The location is shown below, marked by the quest symbol.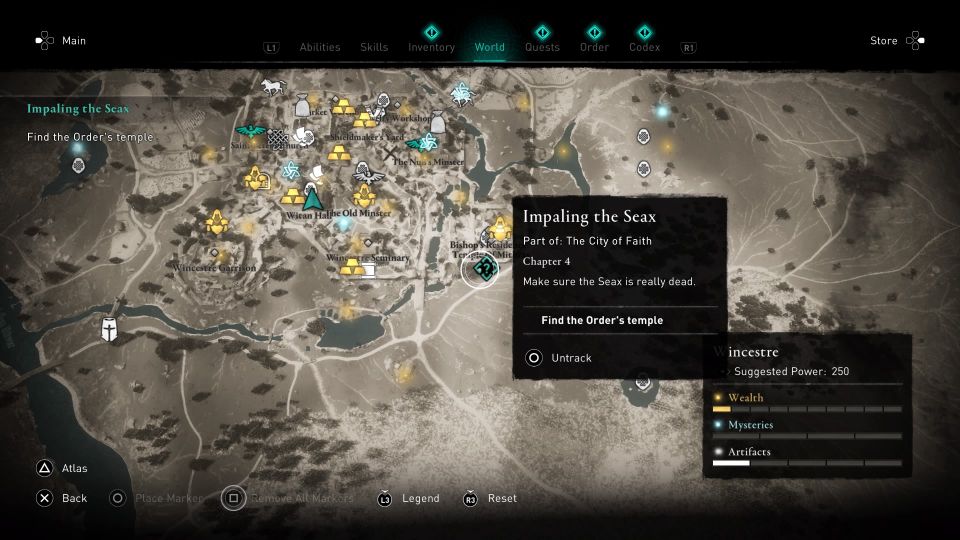 Inside the Bishop's Residence, look for a path that leads underground (image below). It's on the right side.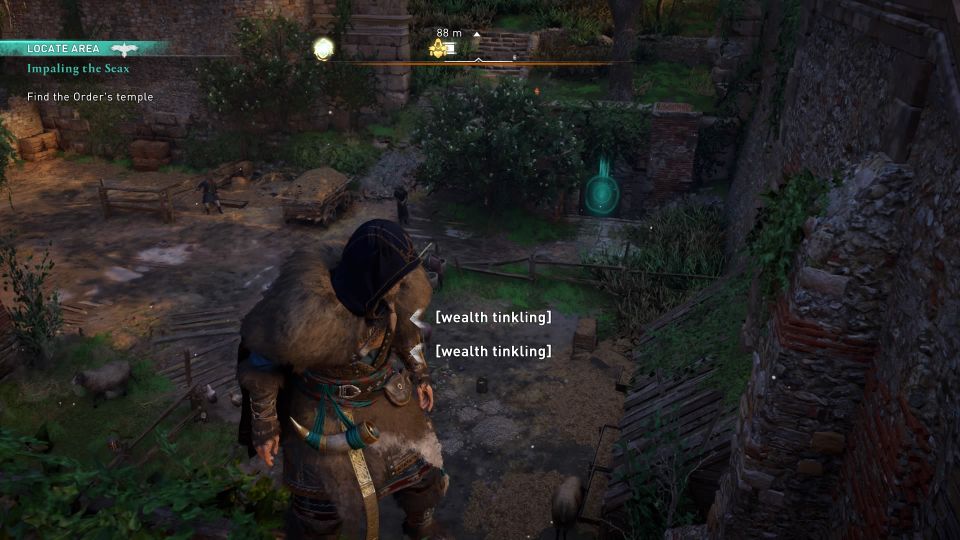 Go down the path and unlock the door using a key you got earlier.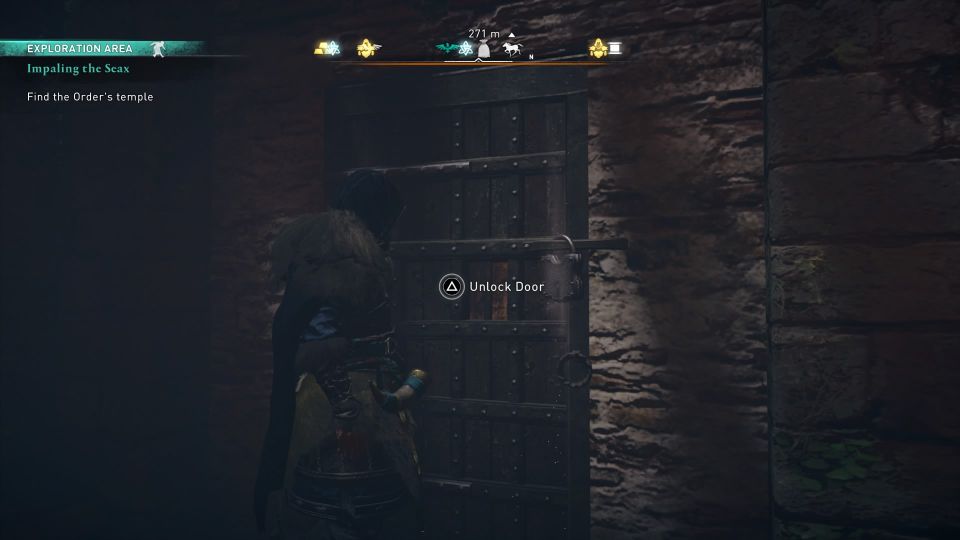 Search the temple
You will then need to examine the clues.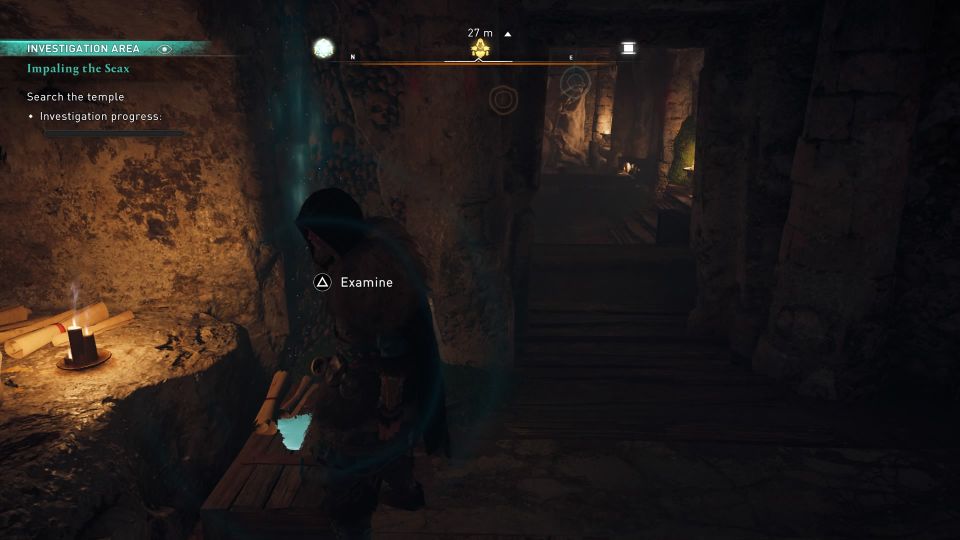 To get into the room with one of the clues, you have to grab an oil jar first.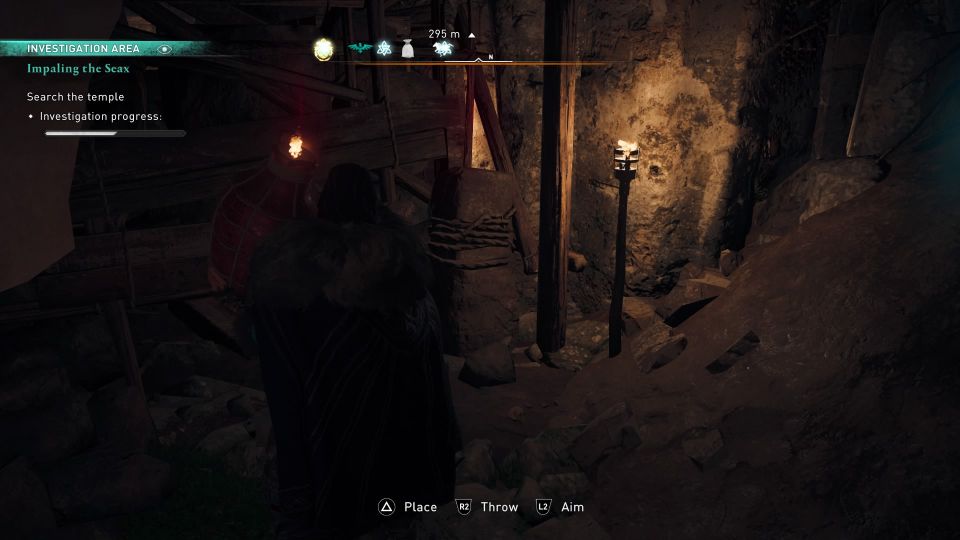 Move the shelf and throw the oil jar towards the breakable stone wall.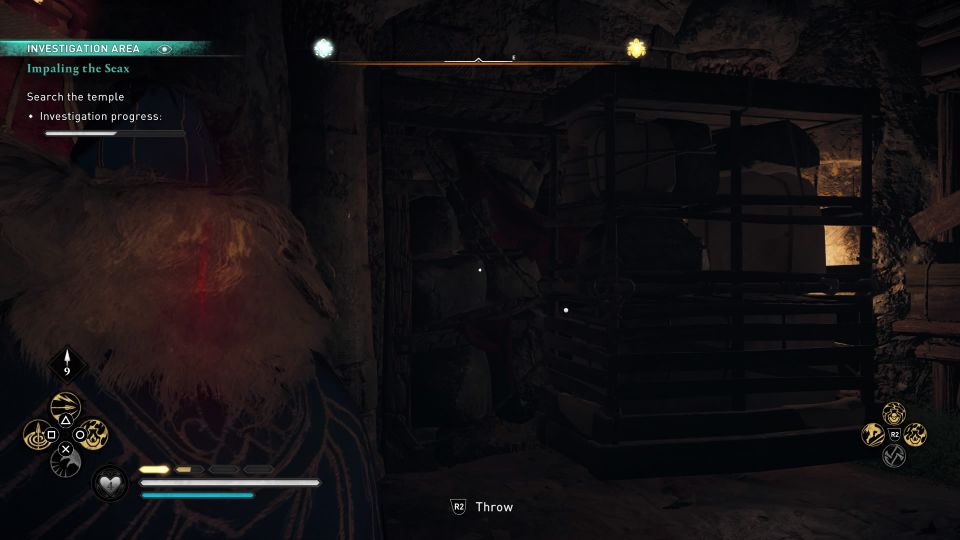 You'll find the documents inside that room. There's also a chest beside.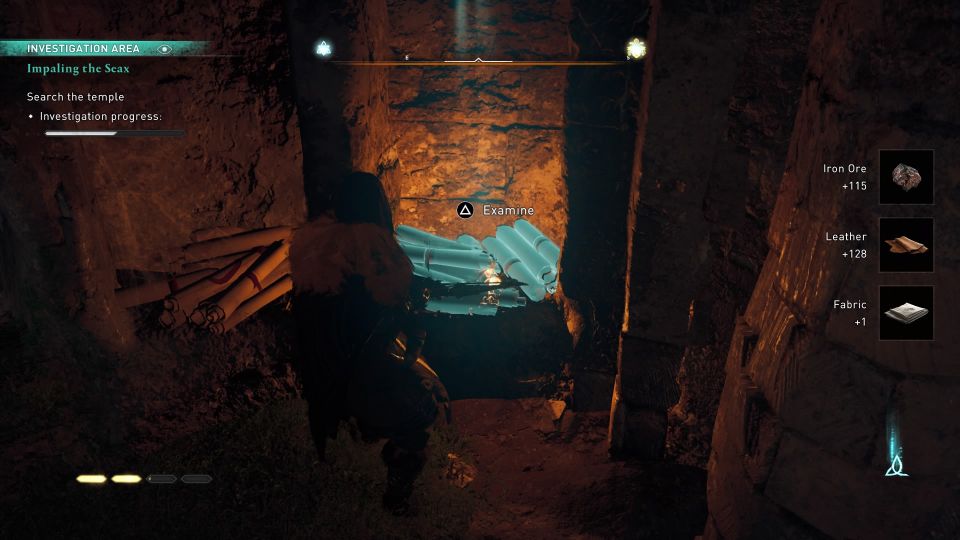 Speak with Aelfred
After finding out that the whole plot was just to get rid of Aelfred, return to Aelfred at The Old Minster. The location is provided below.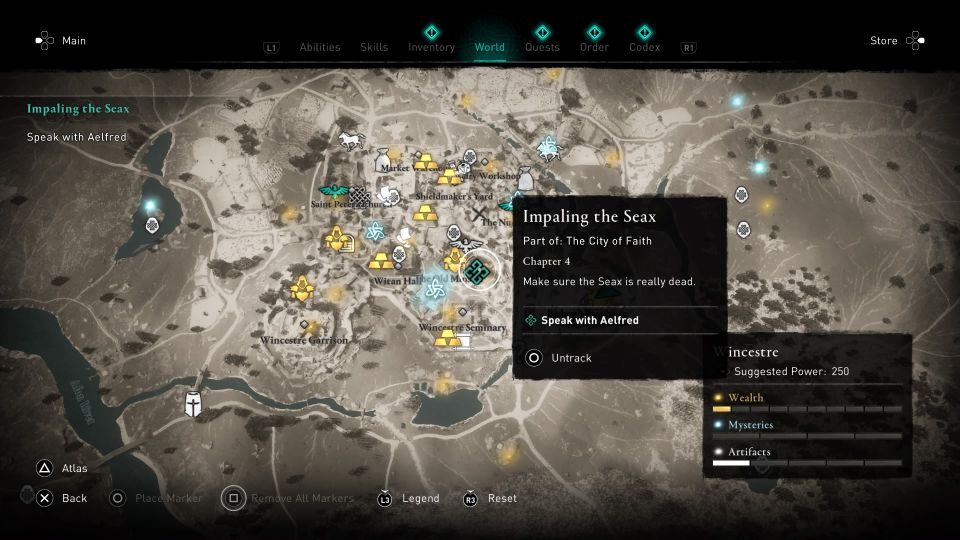 Enter the building and a cutscene will trigger.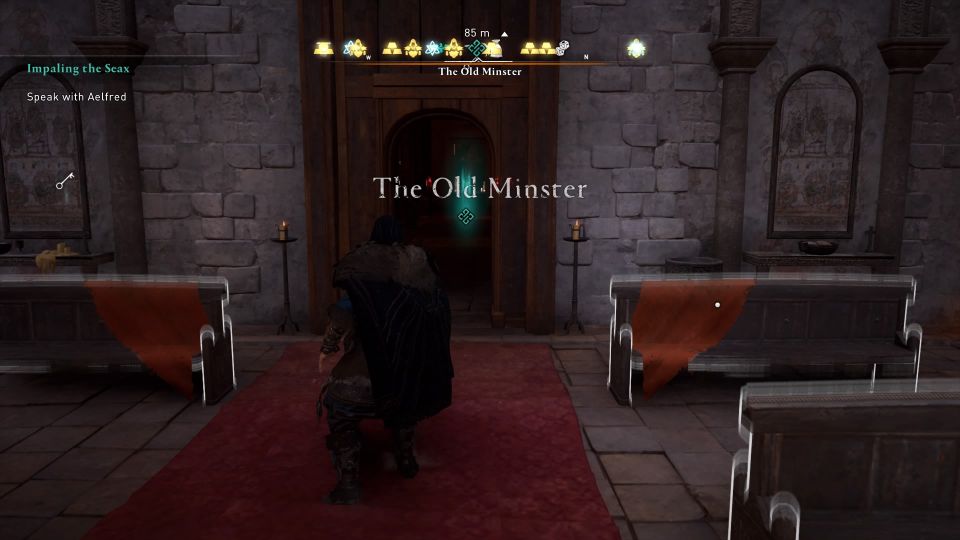 During the cutscene, Aelfred will give Eivor a chance to join them as a Christian or die as a pagan.
Eivor as usual will defy Aelfred.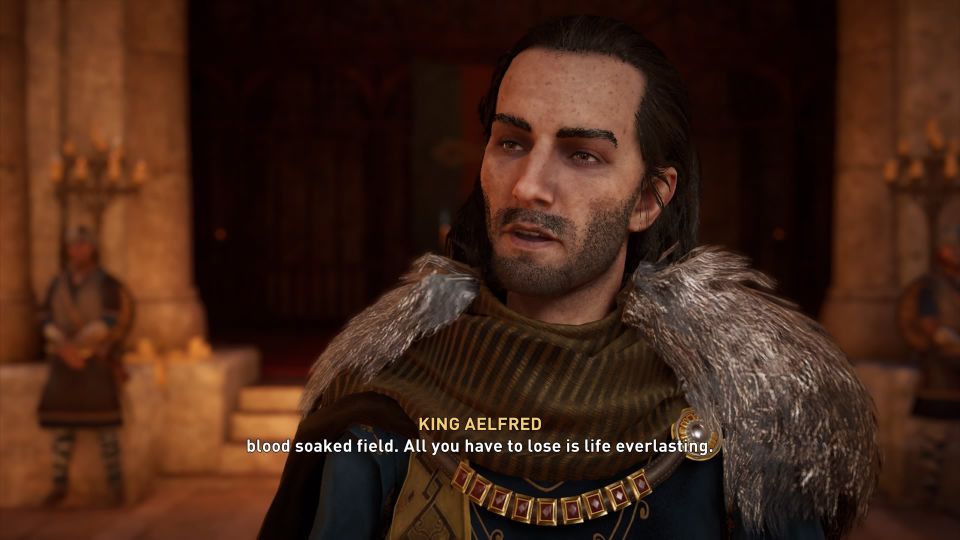 Escape the cathedral
After the cutscene, the guards will all attack you.
Leave the cathedral and get to safety. The quest ends here.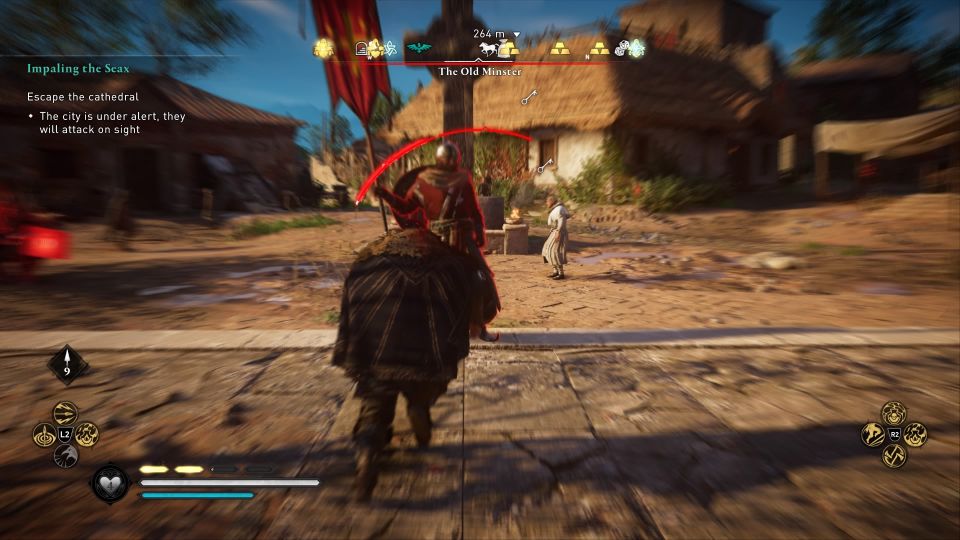 ---
Related posts:
Assassin's Creed Valhalla: Plucking The Quill Walkthrough
Assassin's Creed Valhalla: Choking The Gallows Walkthrough