Titterstone Clee Hill is a cairn challenge / mystery in Sciropescire in Assassin's Creed Valhalla.
As usual, the challenge is to stack the stones until it hits the required length.
Here's a guide on the Titterstone Clee Hill cairn in Sciropescire in AC Valhalla.
To begin the cairn challenge, get to the location shown below. It's south of Dudmastun Lake.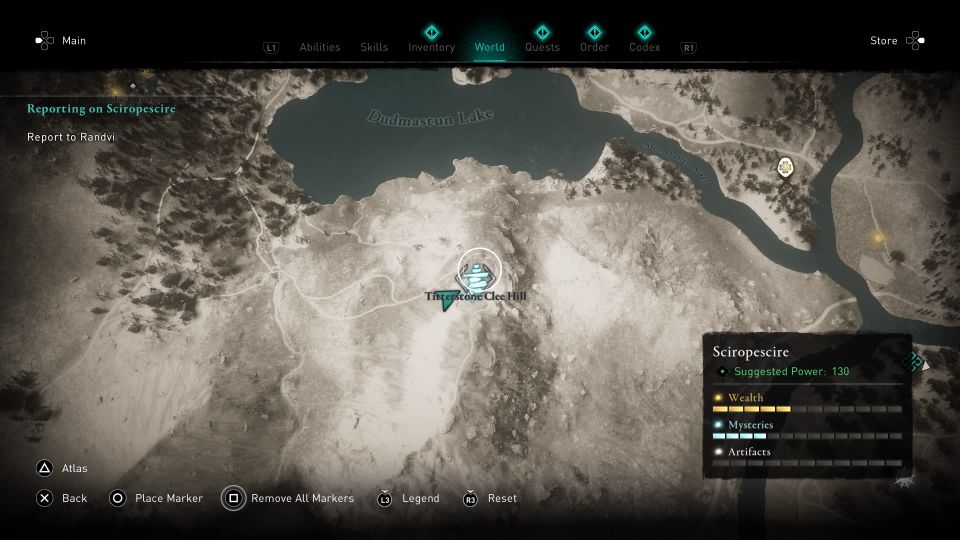 To begin the challenge, interact with the stones overlooking the lake.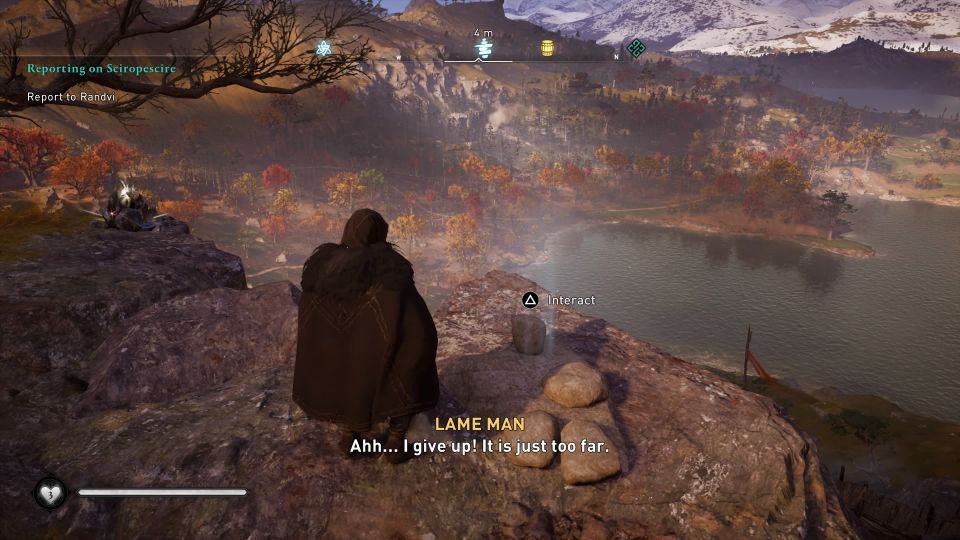 How to solve the cairn challenge
As always, you will see a required height which is labeled by a blue circle.
There are only four stones to use and this time, you may need to put two stones upwards to actually reach the mark.
Place the widest stone on the bottom, followed by the second widest.
For the other two stones, you need to rotate them in a way that the bottom is flat.
To put them properly, you need to place the stones nicely before releasing them. Don't throw them from the top. In case you haven't figured out yet (I just did), you can lower the stones and place them before releasing. Once it hits the required height, you can validate it. Below is an example of how I did it.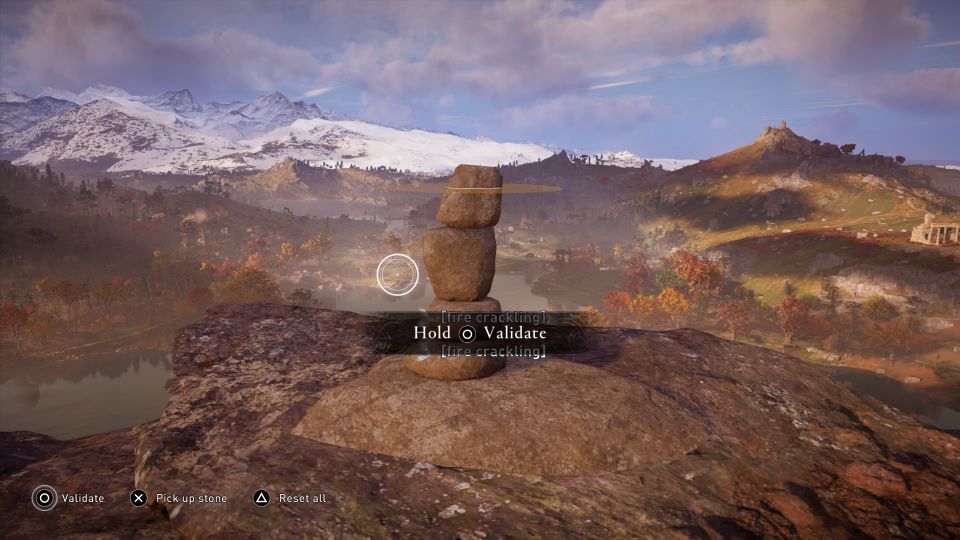 The Titterstone Clee Hill cairn completes here.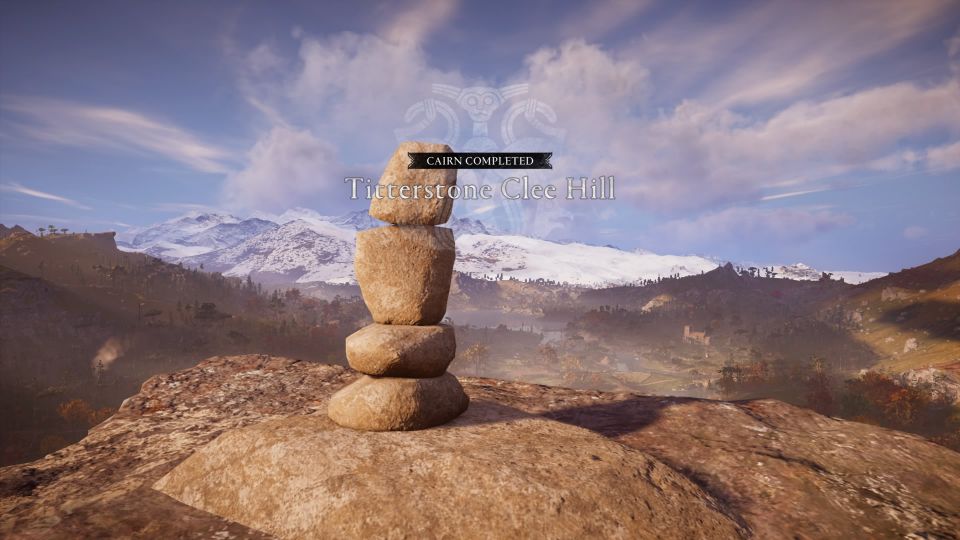 ---
Related posts:
AC Valhalla: Fly Agaric (Sciropescire) Puzzle Guide
Assassin's Creed Valhalla: The Puppeteer Walkthrough