Reaver of the South is a quest under Suthsexe in Assassin's Creed Valhalla.
Your task is to eliminate the scouts in three locations and defend against the Saxon attack.
Here's a walkthrough of Reaver Of The South in AC Valhalla.
Suggested power: 160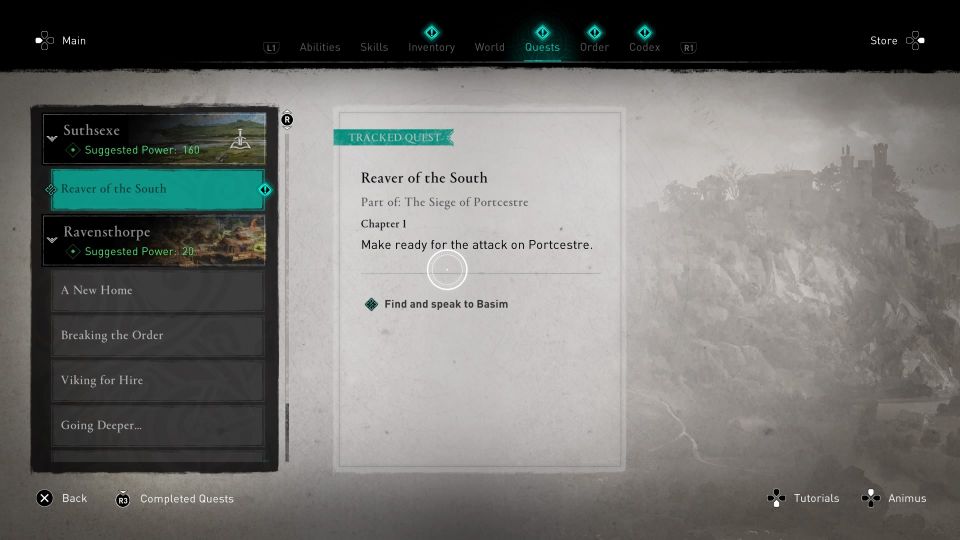 Talk to Basim
To begin the quest, go to Suthsexe to meet Basim. His exact location is shown in the map below, marked by the quest symbol.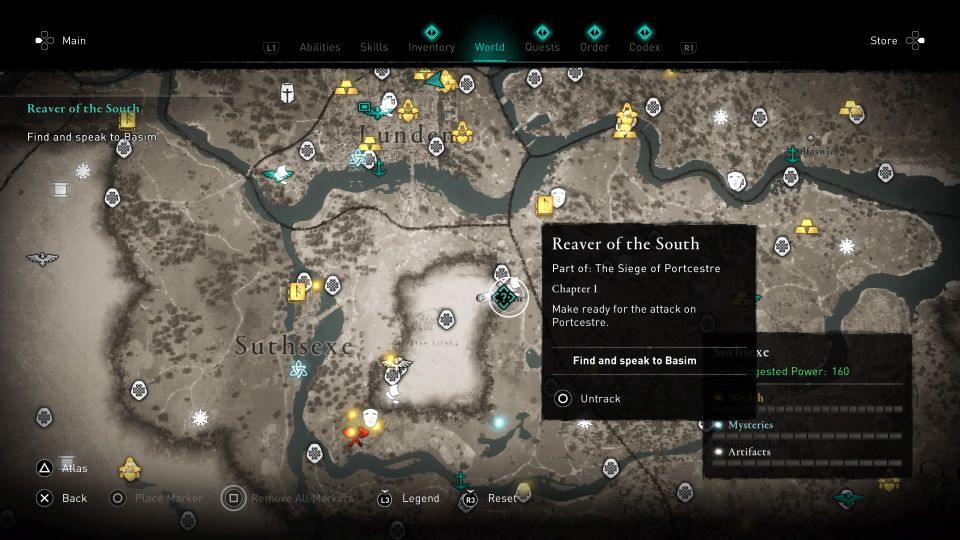 Once you're in the village, go to the longhouse to talk to Basim. You will be introduced to Guthrum.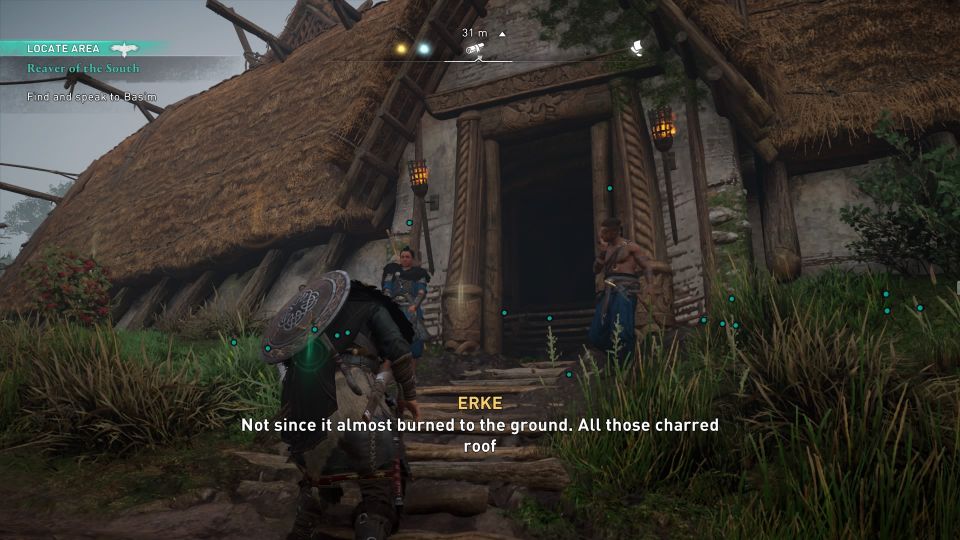 Find and kill the scouts
There are three locations for you to go to. They are all shown below, marked by the quest symbols.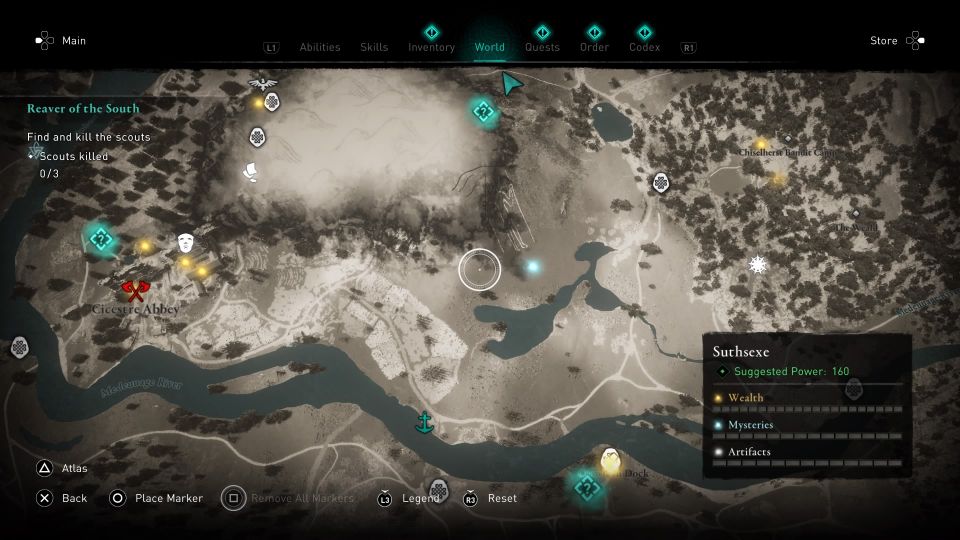 In the first location on the hill, which is the one closest to the longhouse, you will see that the scout was already killed by wolves. You have to confirm kill.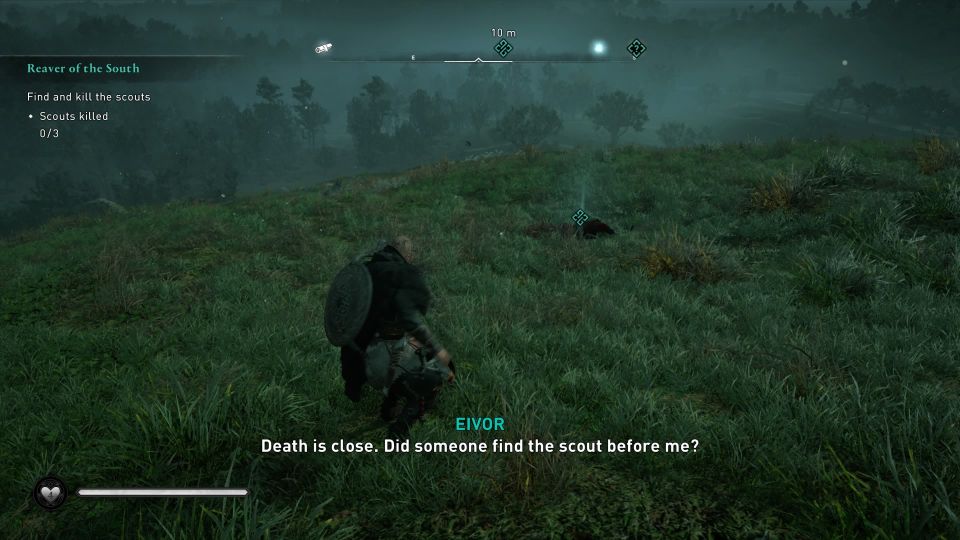 You will also be ambushed by some wolves in the area.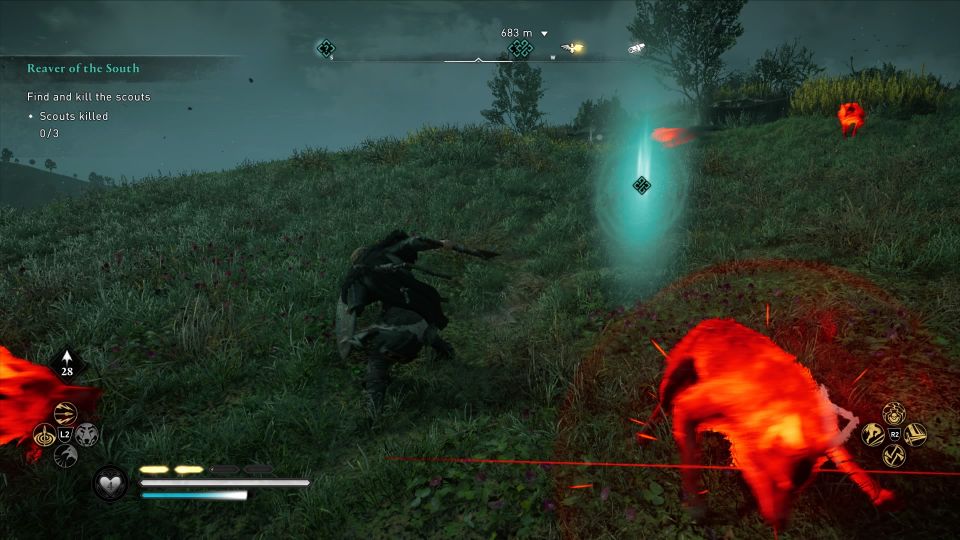 At the second scout location which is outside Cicestre Abbey, you will find about three guards.
One of them is the scout. Again, kill and confirm kill.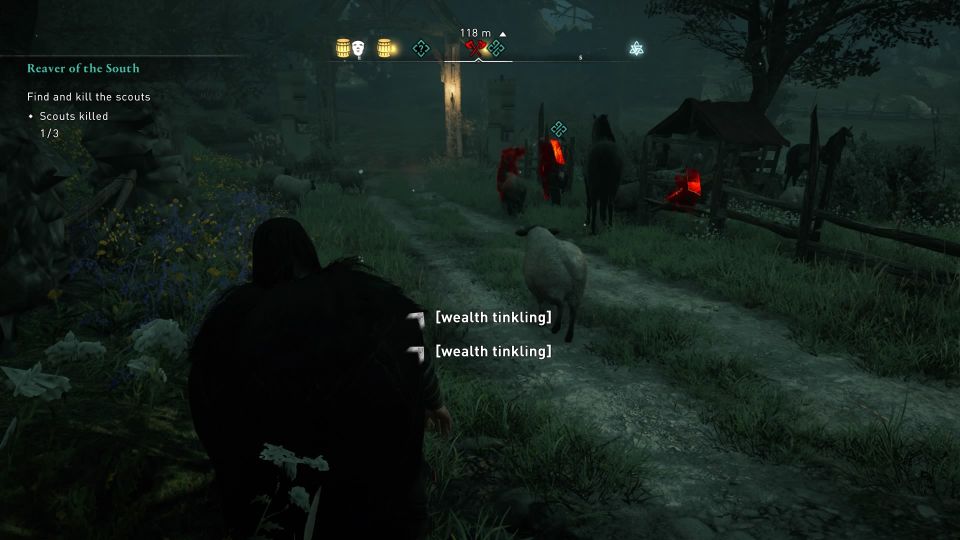 At the last location which is Crawleah Dock (by the riverbank), the scout is inside the heavily guarded area.
That said, you only need to kill the scout and confirm kill. You don't have to fight all of the soldiers.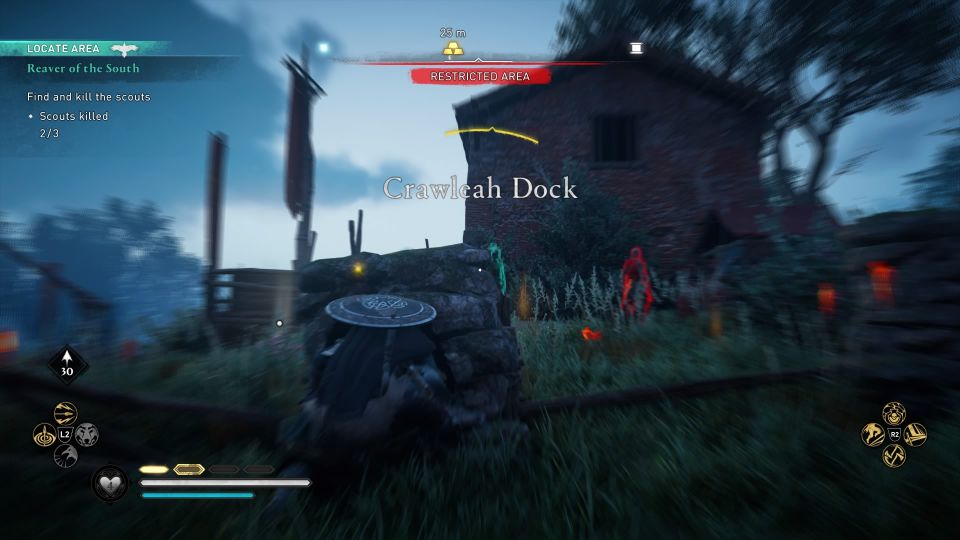 Find and speak to Basim
After eliminating the scouts, go to Basim. His location is shown in the map below, marked by the quest symbol.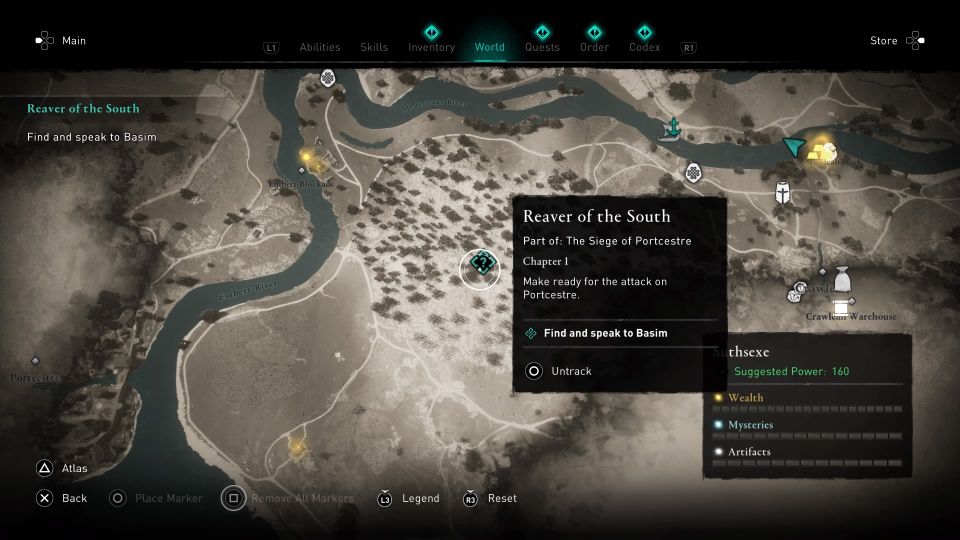 You will reach the temporary camp area and you'll see that the allies are here. Some may not have arrived (Ubba and Soma).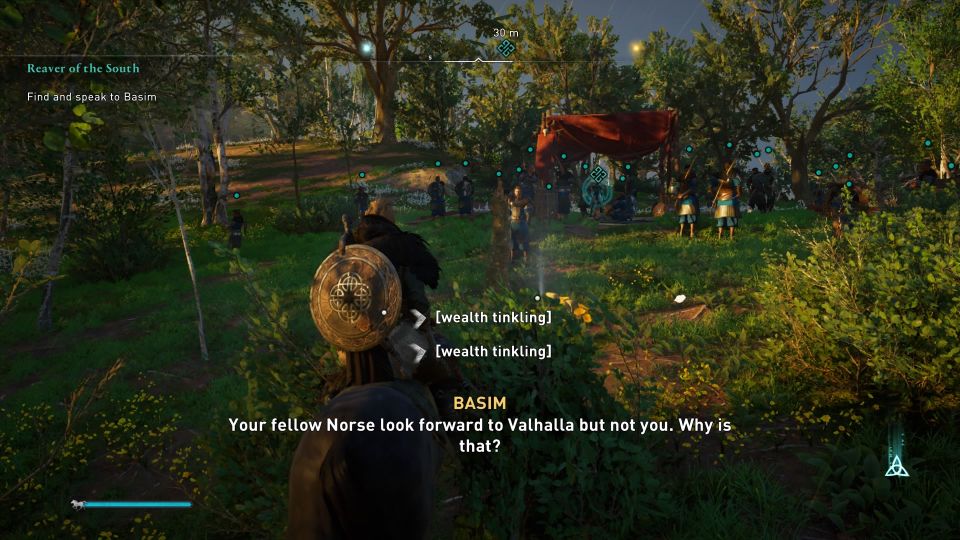 Push back Portcestre's forces
During the cutscene, the Saxon forces will start to attack the camp site.
You'll need to defeat all of the attackers until the bar is filled.
It will take some time but you have your allies beside you.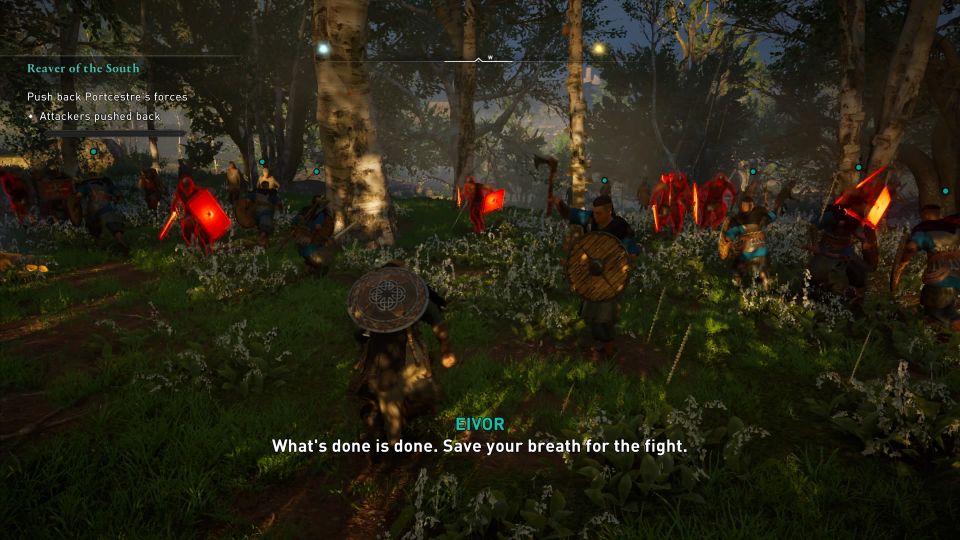 After pushing back the forces, Broder and Brothir will rashly attack Fulke's champion. Brothir will get killed.
Defeat the champion
You will then need to defeat the champion. He holds a longsword on both hands.
You will find his weakness point if you aim a bow at him.
Try to parry or dodge his attacks and defeat him like you normally would any elite.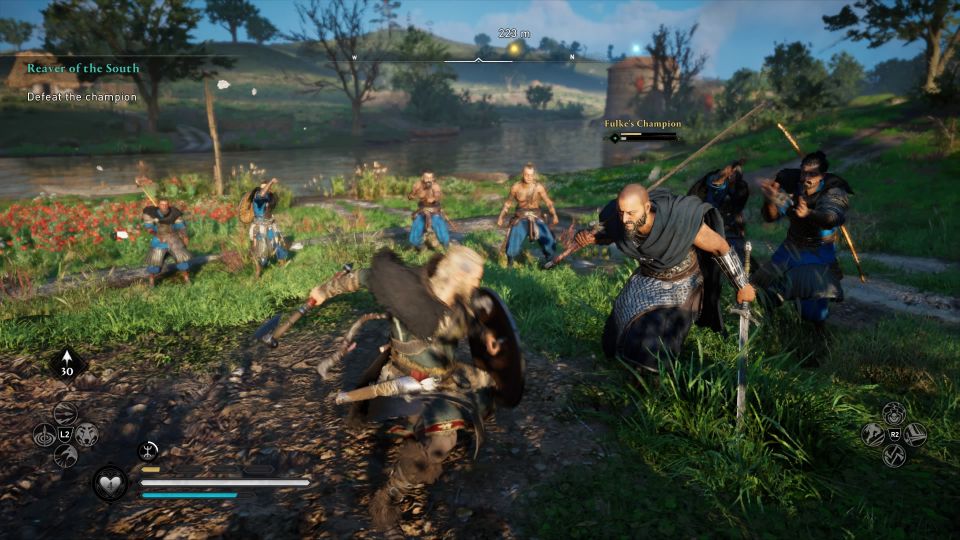 Kill Fulke's champion or take a message
After defeating the champion, you have the choice of killing him immediately or asking him to take a message to Fulke.
The recommended option is to kill him (with pleasure). If you let him go, you'll need to fight him again later in the story.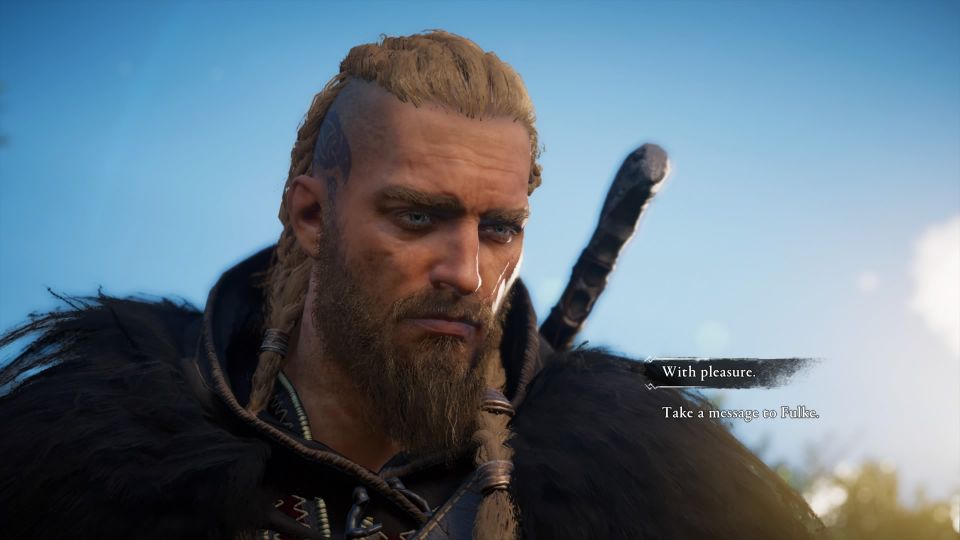 Carry Brothir's body
Carry Brothir's body and bring it back to the camp.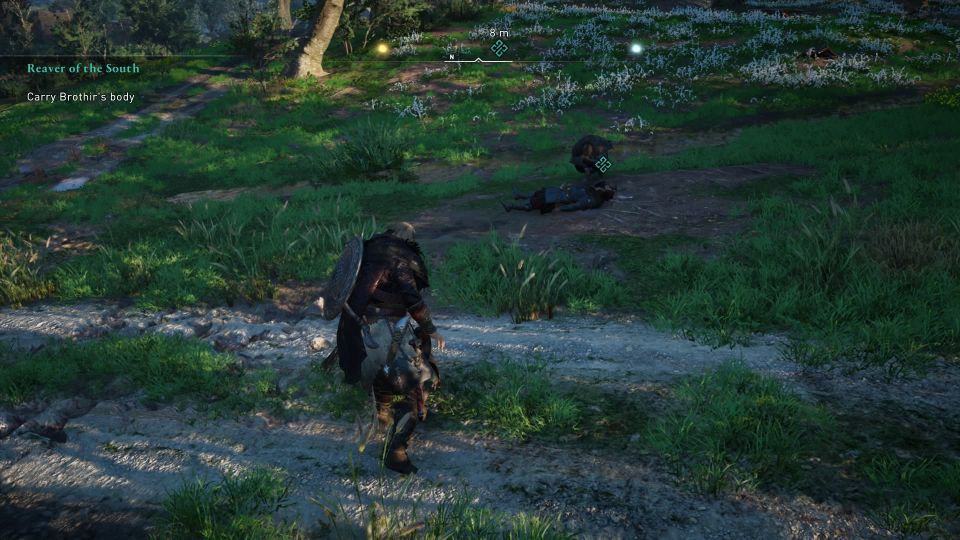 Place it at the marked area.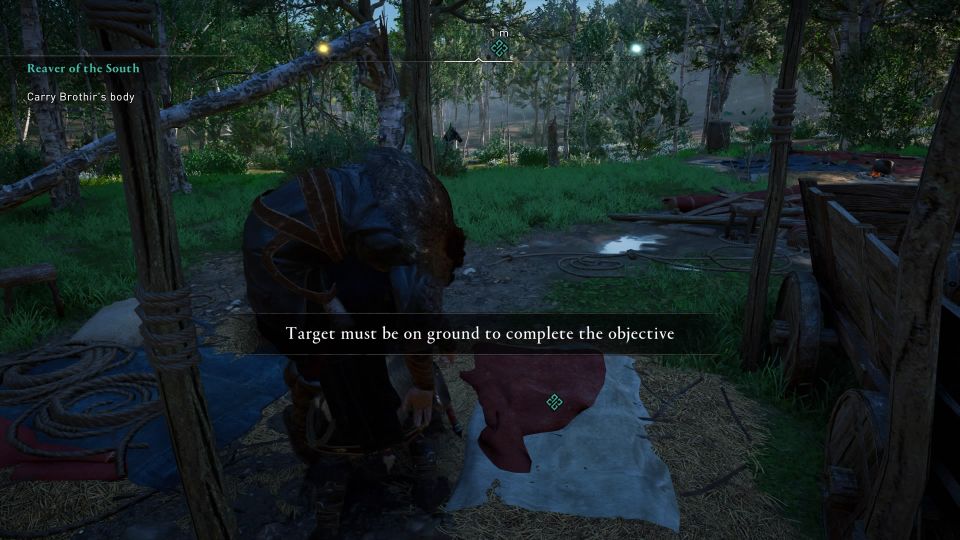 Guthrum will blame Eivor for his reckless decision in making a move so quickly.
As Eivor, you can either reply harshly or listen to Guthrum's advice.
The quest ends here.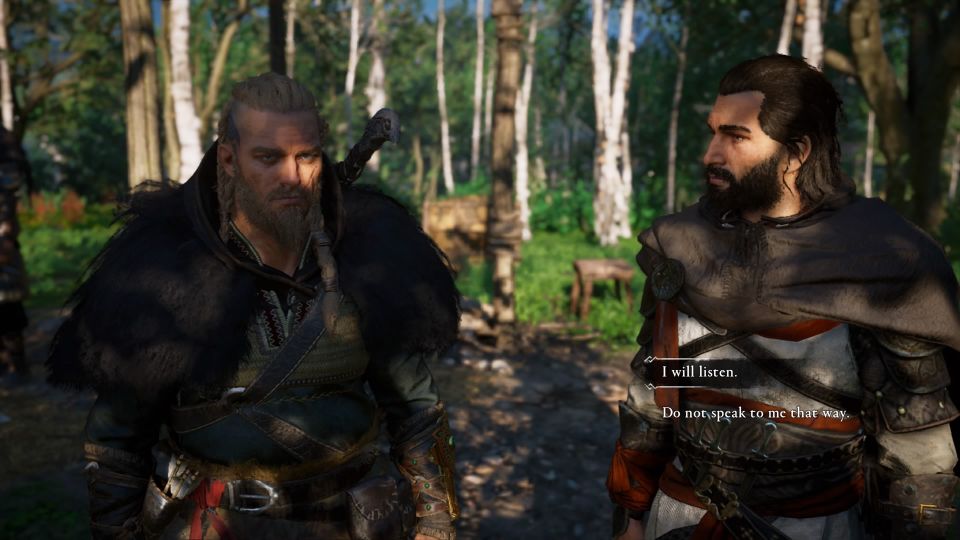 ---
Related posts:
Assassin's Creed Valhalla: Reporting On Essexe Walkthrough
AC Valhalla: The Boar With The Golden Nose Walkthrough