War in the North is a quest under Eurvicscire in Assassin's Creed Valhalla.
Your task is to meet with Halfdan and kill some Picts in a battle.
Here's a walkthrough of War In The North in AC Valhalla.
Suggested power: 190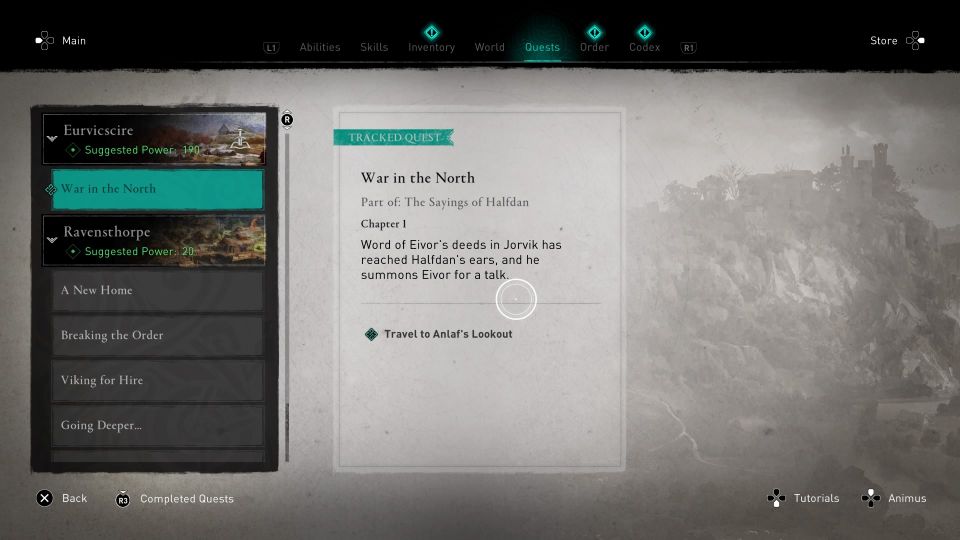 Travel to Anlaf's Lookout
To begin the quest, go to Anlaf's Lookout. The location is shown below, marked by the quest symbol.
It's the same place as a fast travel point.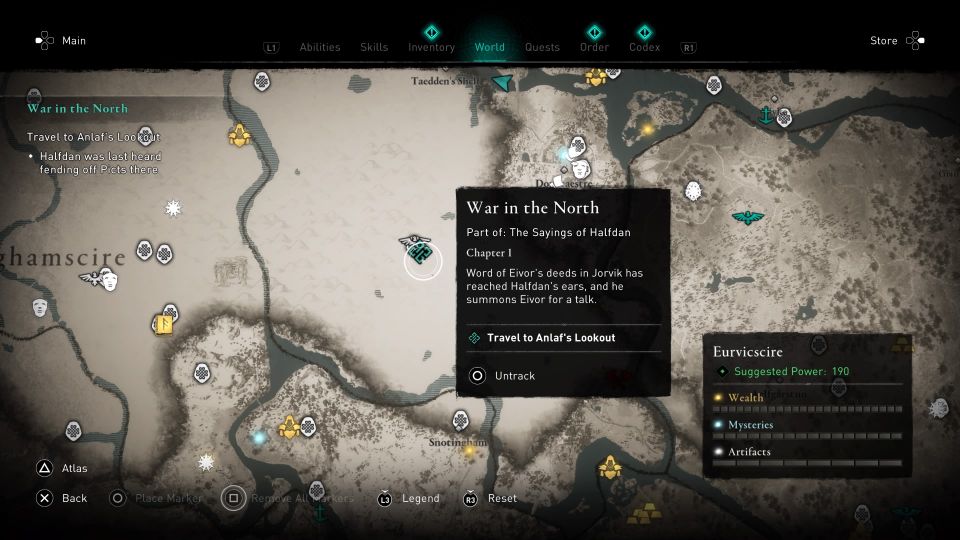 Find Halfdan's army
After reaching the tower, you'll see signs of battle.
Look for Halfdan's army by going up the hills.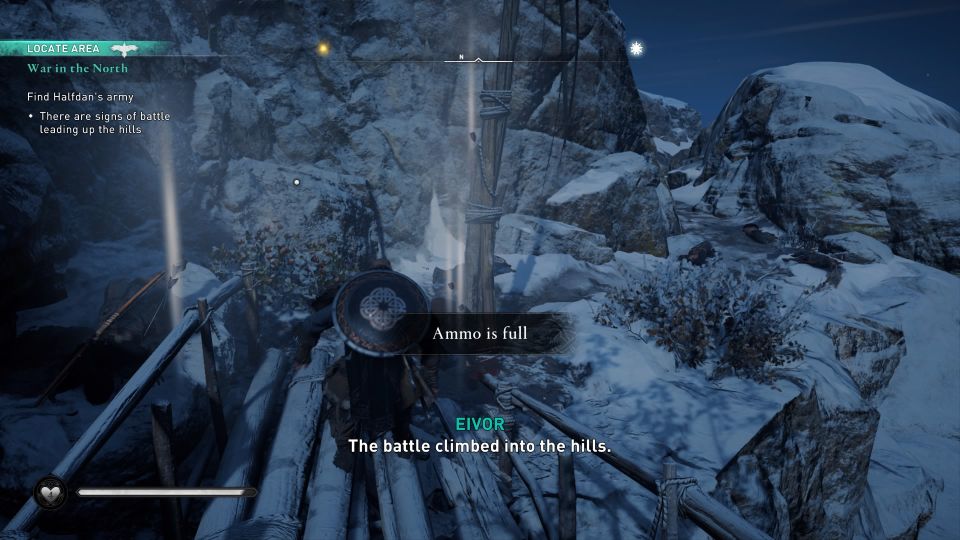 You'll then see Faravid there. Talk to him.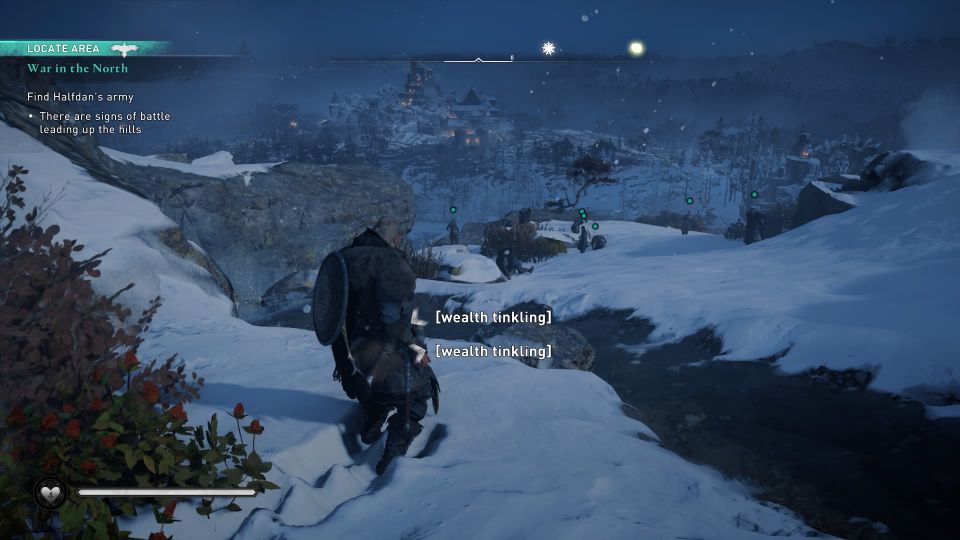 Defend Faravid and his men
After talking to Faravid, more Picts will appear in an ambush. Kill them all to protect Faravid and the rest.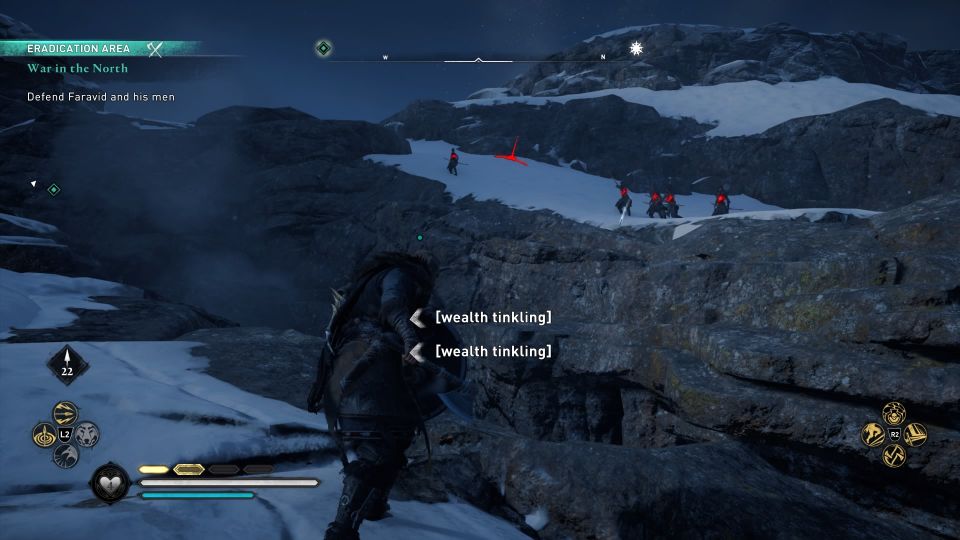 After two waves of archers, you'll meet some melee Picts.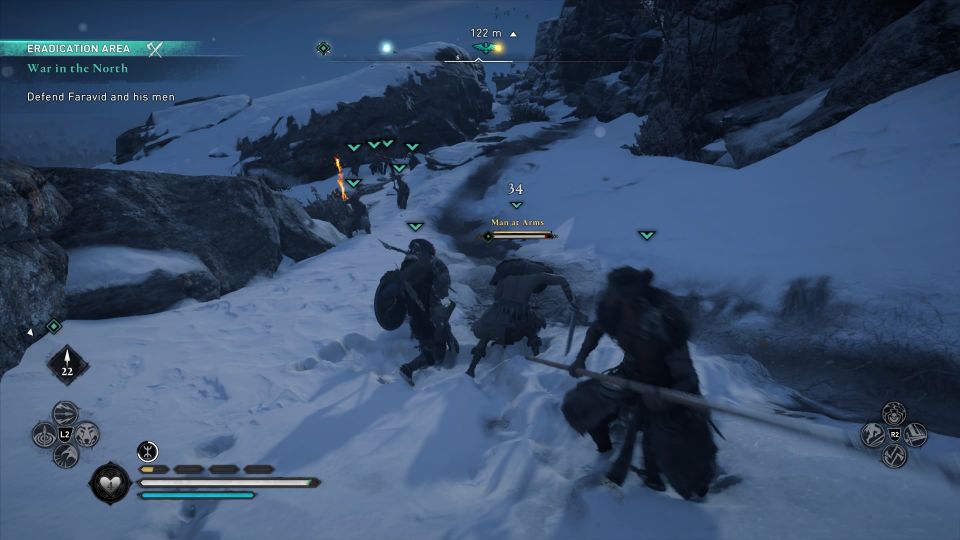 Meet Halfdan Ragnarsson
Travel to Donacastre to meet Halfdan. The location is provided in the map, as marked below.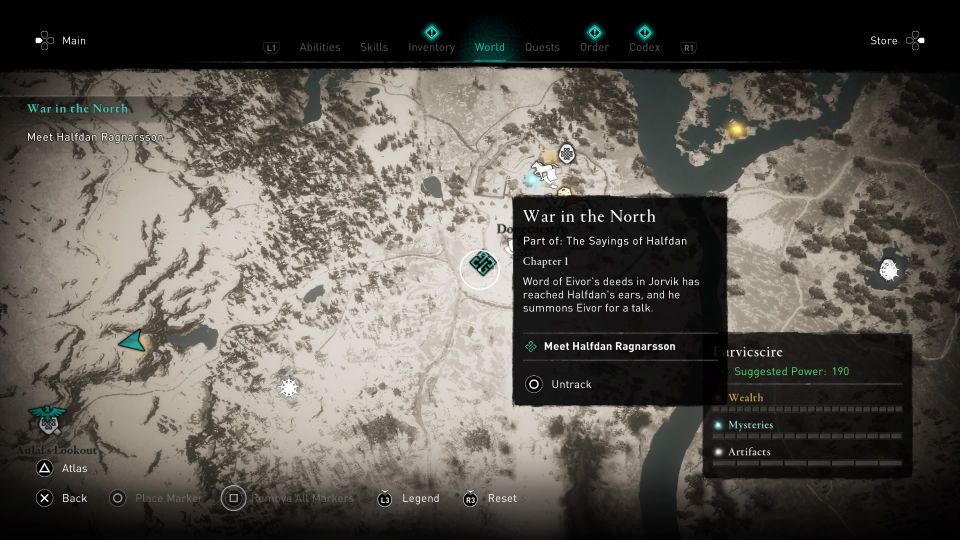 You will find him in the main building. After meeting Halfdan briefly, he'll ask you to meet at the top.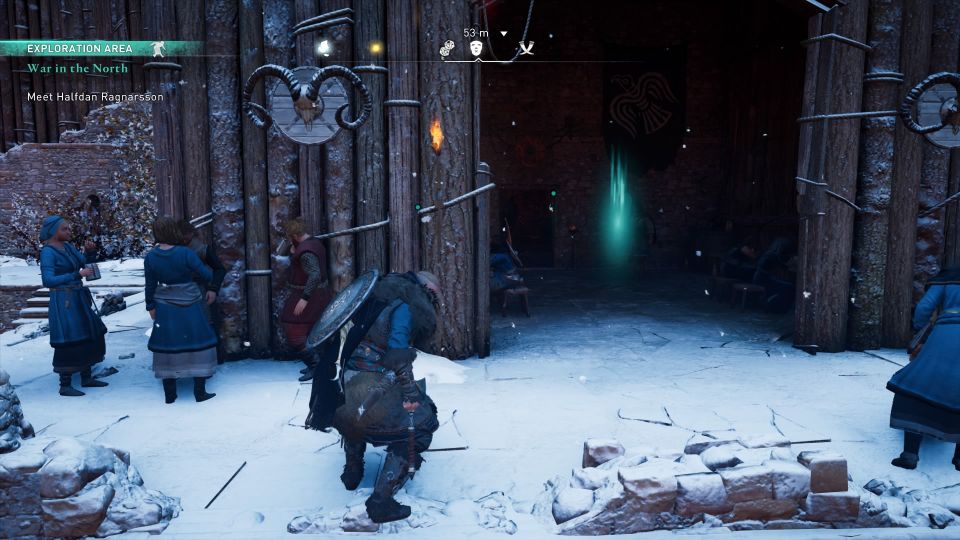 Speak to Halfdan
Before going to Halfdan, you can enjoy the optional activities in the fort.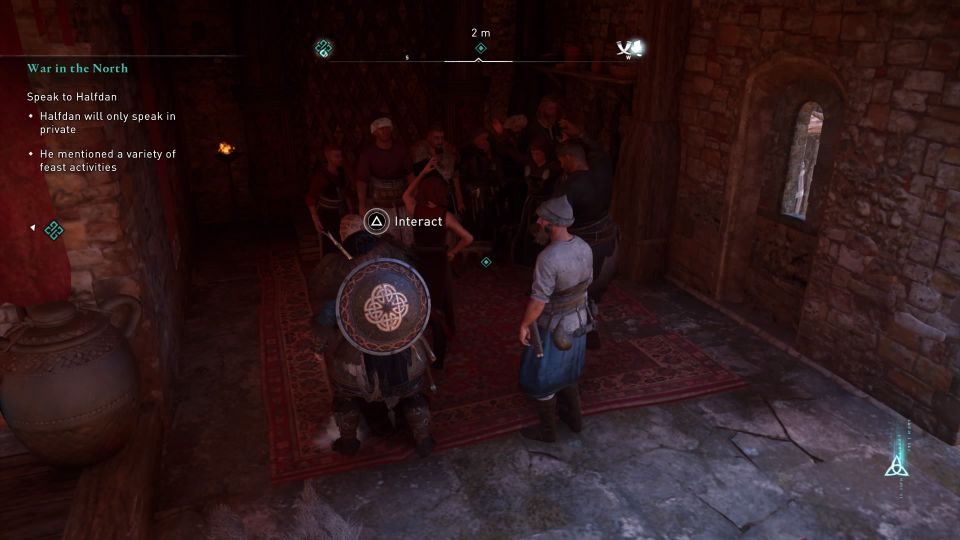 When you're done, meet Halfdan at the top floor.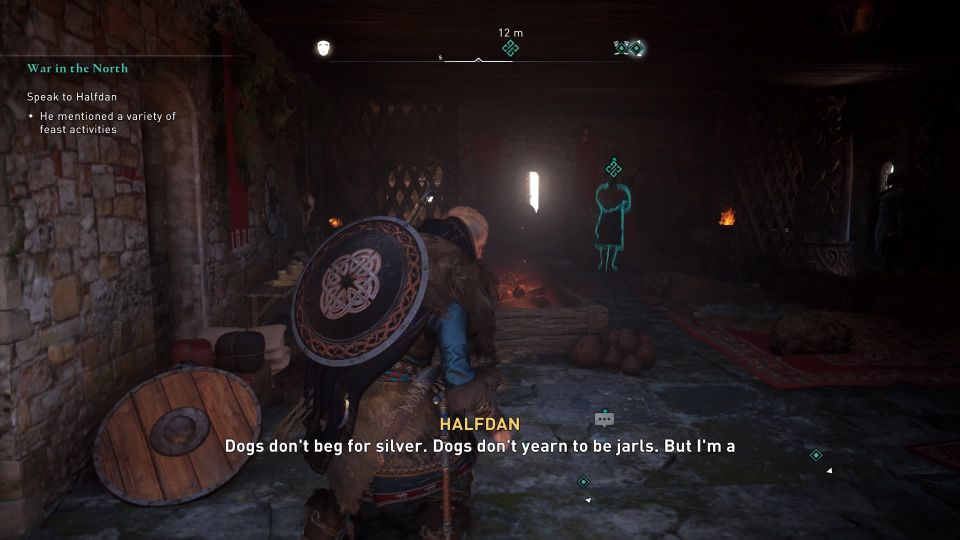 The quest ends here.
---
Related posts:
Assassin's Creed Valhalla: Warmth Of Winter Walkthrough
AC Valhalla: Hertha The Very High (Flyting Answer Guide)
Assassin's Creed Valhalla: Bridges Of Oppression Walkthrough