Warmth of Winter is a world event in Jorvik in Assassin's Creed Valhalla.
Your task is to buy a Yule goat from a little girl and follow her to get the goat.
Here's a walkthrough of Warmth of Winter in AC Valhalla.
To begin the world event, get to the location shown below, marked by the map marker.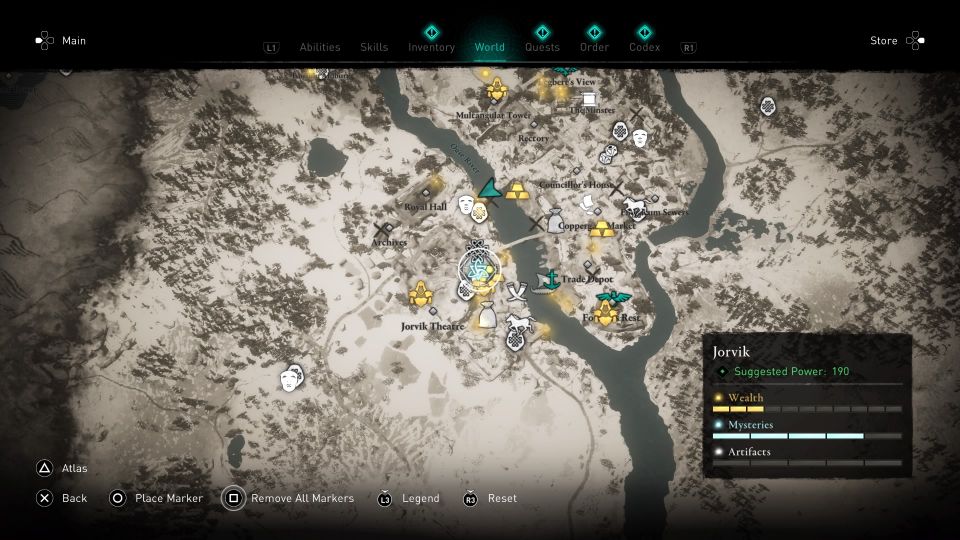 You'll see a child advertising her Yule goats. Talk to her to start.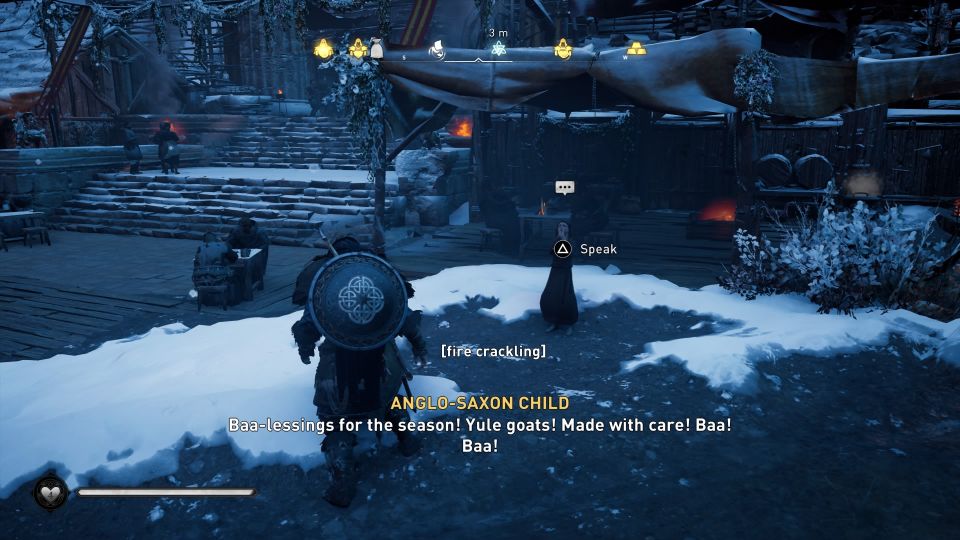 Buy a Yule goat
The Yule goat costs 100 silver. Buy it and she'll run away.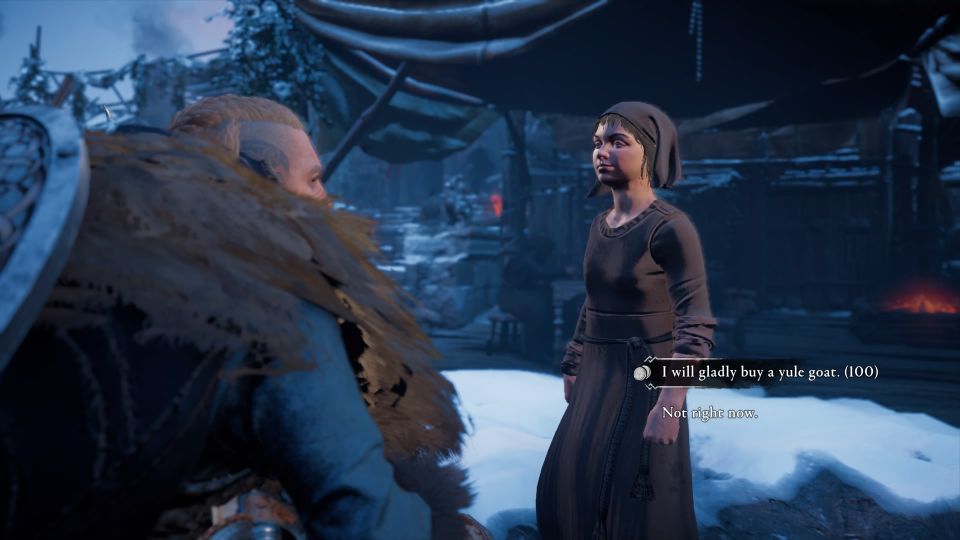 Follow the girl
The girl will leave and will run to her sister saying someone bought the goat.
Follow her all the way.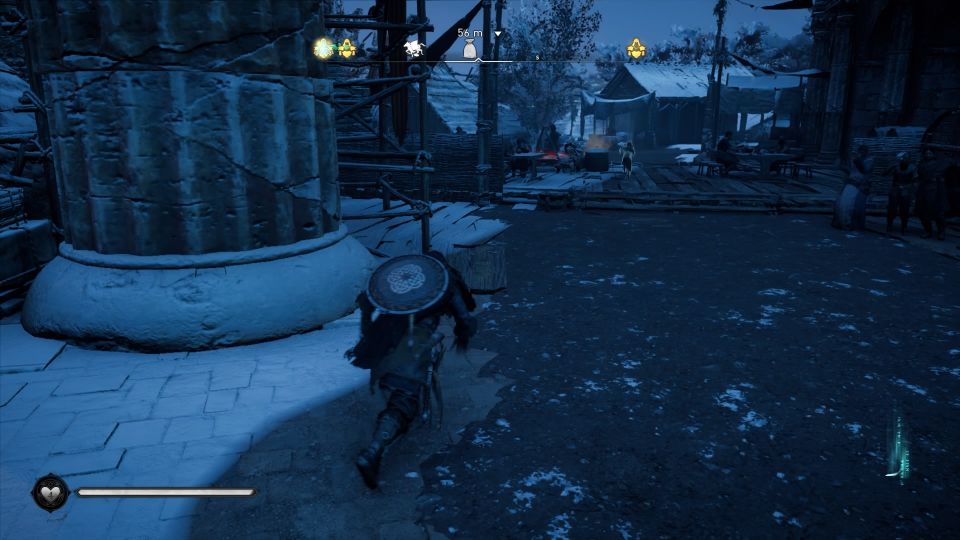 You'll eventually be led to the little girl's sister's grave.
Talk to the girl again. Interact with the goat to pick it up.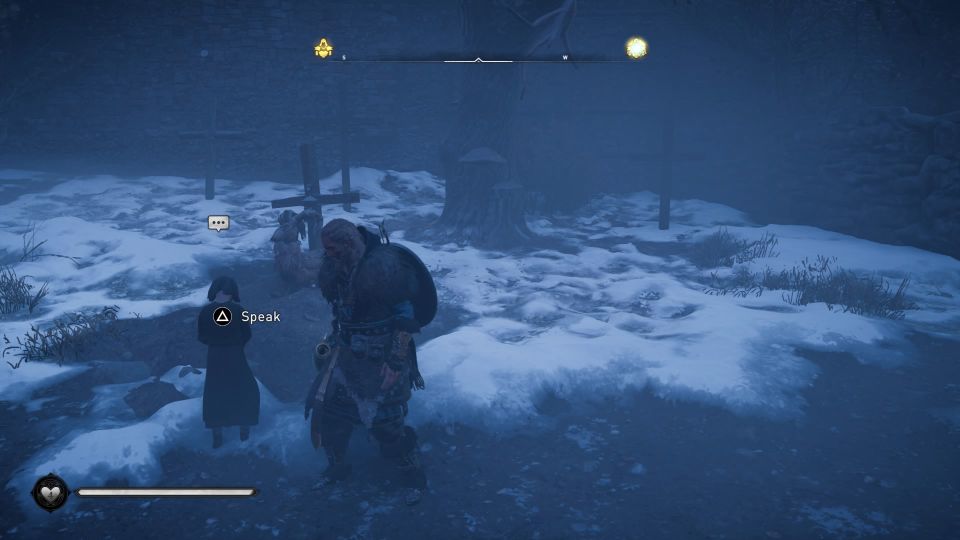 The world event ends here.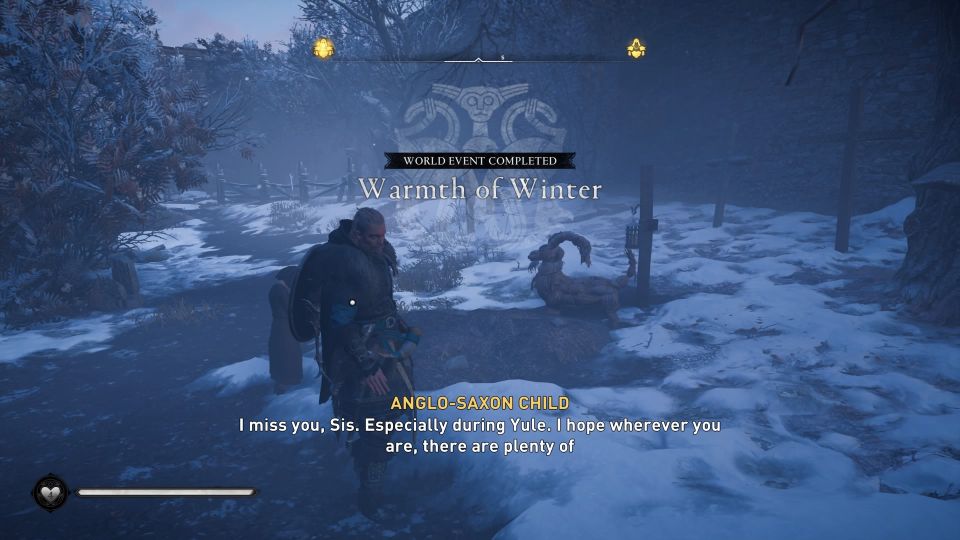 ---
Related posts:
AC Valhalla: Hertha The Very High (Flyting Answer Guide)
Assassin's Creed Valhalla: Bridges Of Oppression Walkthrough