Hertha the Very High is a flyting challenge in Jorvik in Assassin's Creed Valhalla.
The objective is to defeat Hertha in a flyting challenge by getting the answers right.
Here's an answer guide for Hertha the Very High in AC Valhalla.
To begin the match, get to the location shown below, marked by the map marker.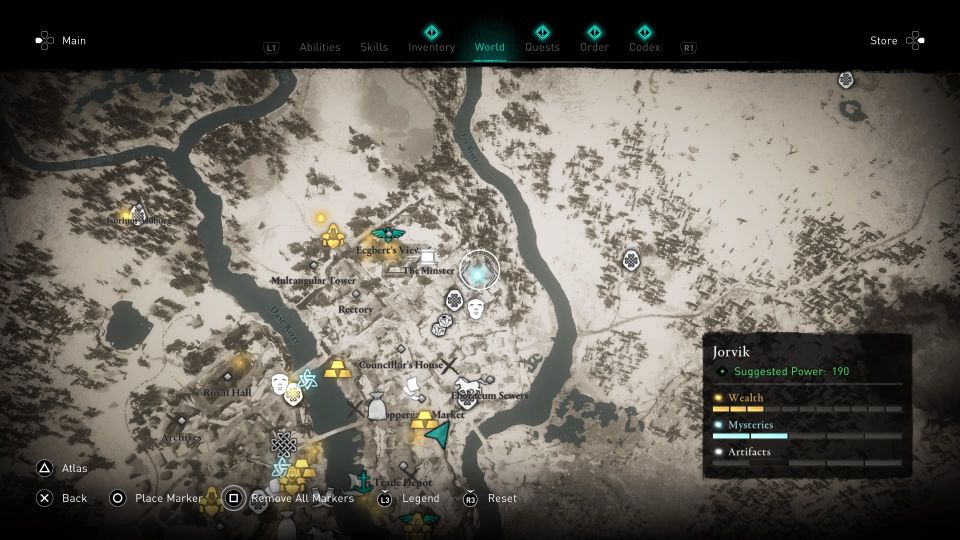 When you reach the location, you'll see some stuff on a barrel. Interact with it and Hertha will show up from the top of the wall.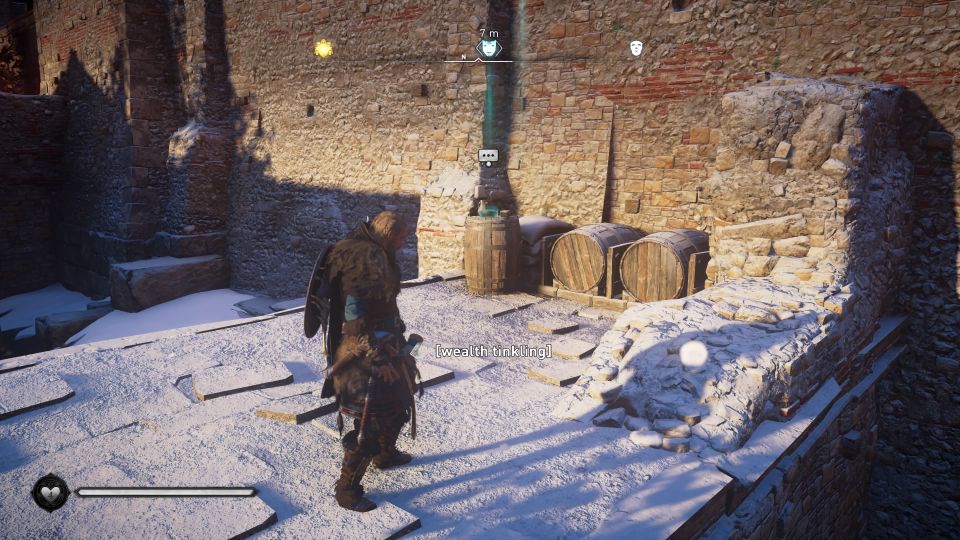 Correct answers
Below are the correct answers for the flyting challenge:
The one fool that I see here is up on that wall.
Then enjoy while you can, a great fall is at hand.
What's it like feigning hugeness? You're naught but a gnome.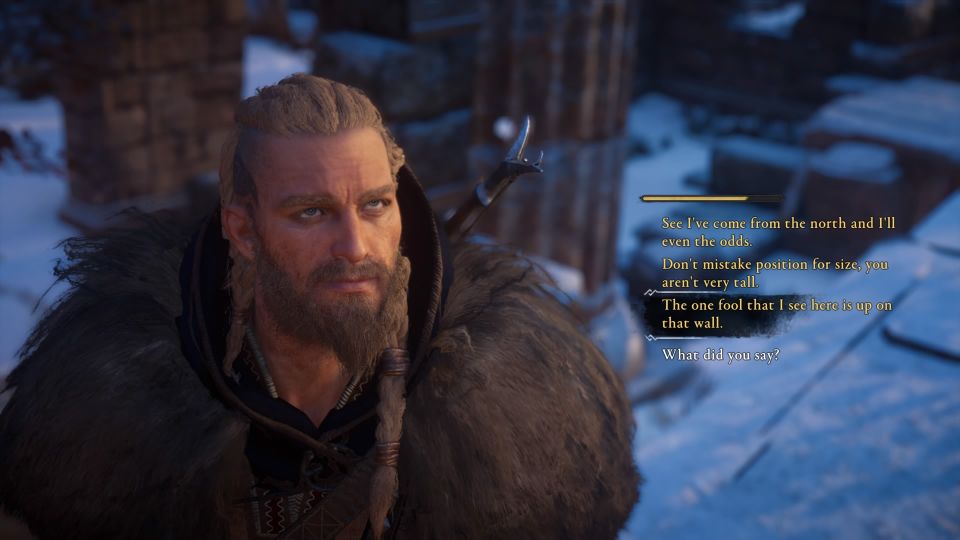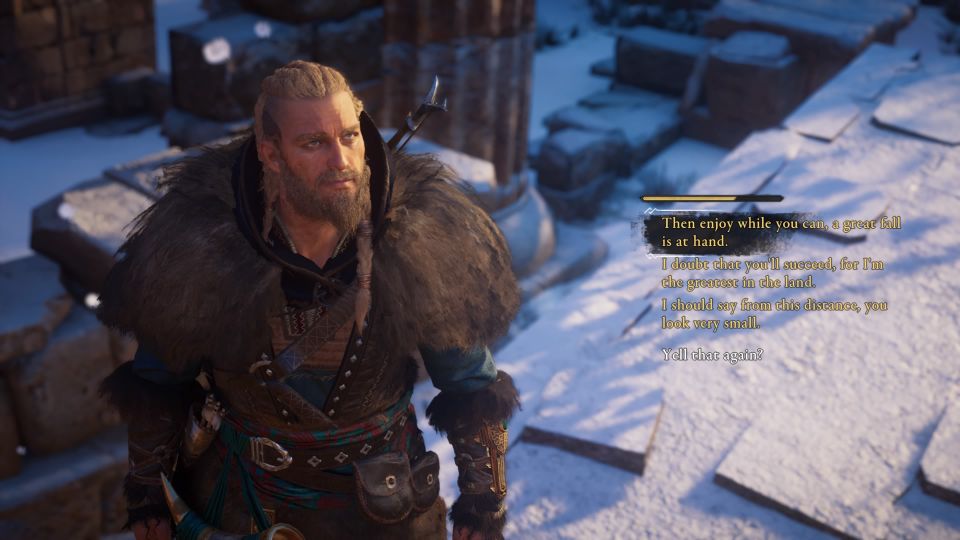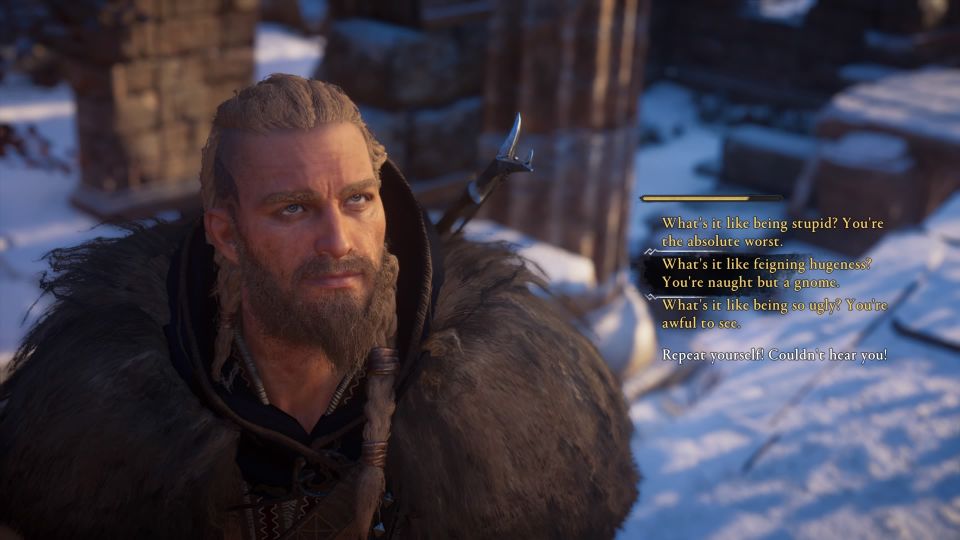 The flyting challenge ends as you get the answers right. You will win whatever bet you put forth as well.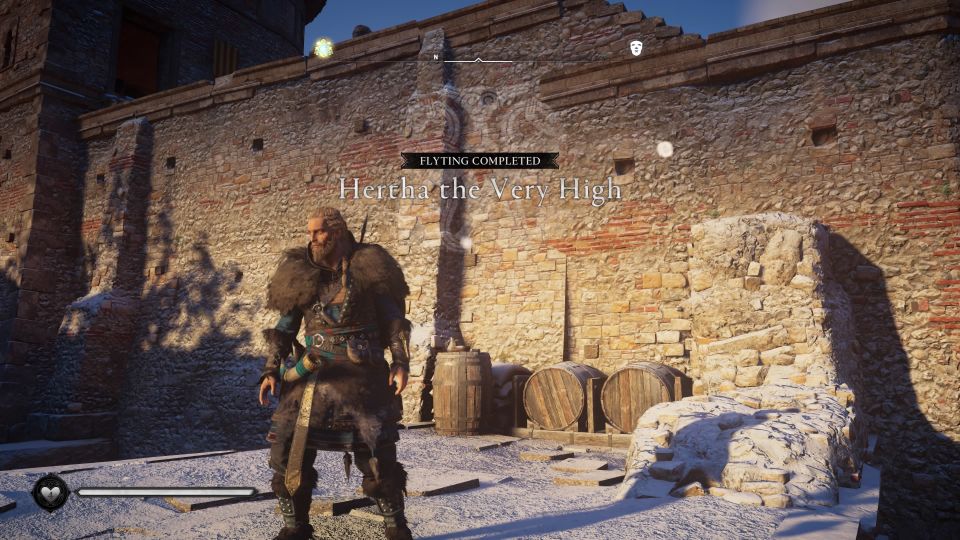 ---
Related posts:
AC Valhalla: Bridges Of Oppression Walkthrough
Assassin's Creed Valhalla: Silver Wind Elder Walkthrough