Dark Before Dawn is a main quest in the new DLC of Assassin's Creed Valhalla.
Your objective is to meet at Sigfred's camp and make final preparations.
Here's a walkthrough of Dark Before Dawn in AC Valhalla.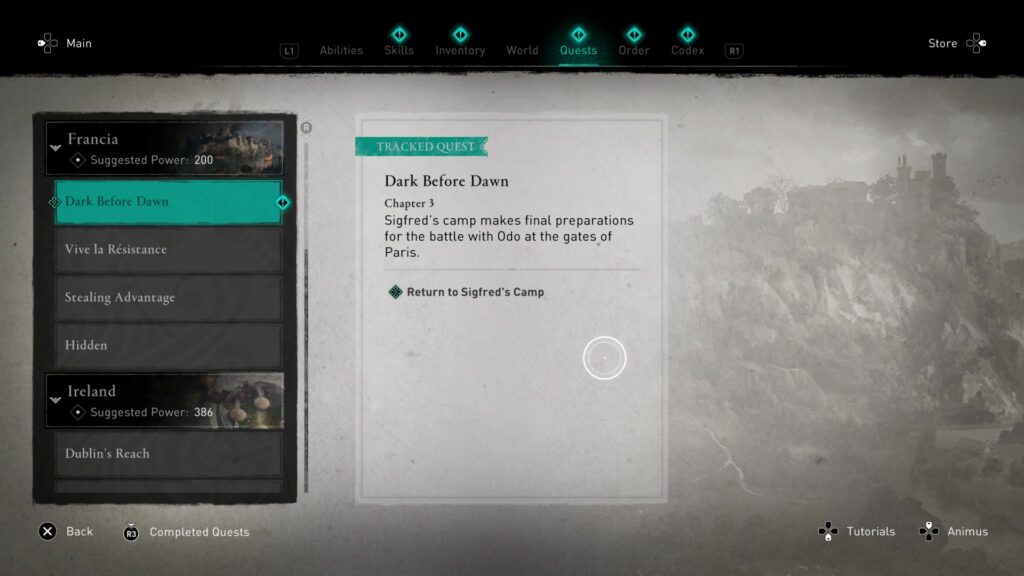 To begin the quest, return to Sigfred's Camp as marked on the map.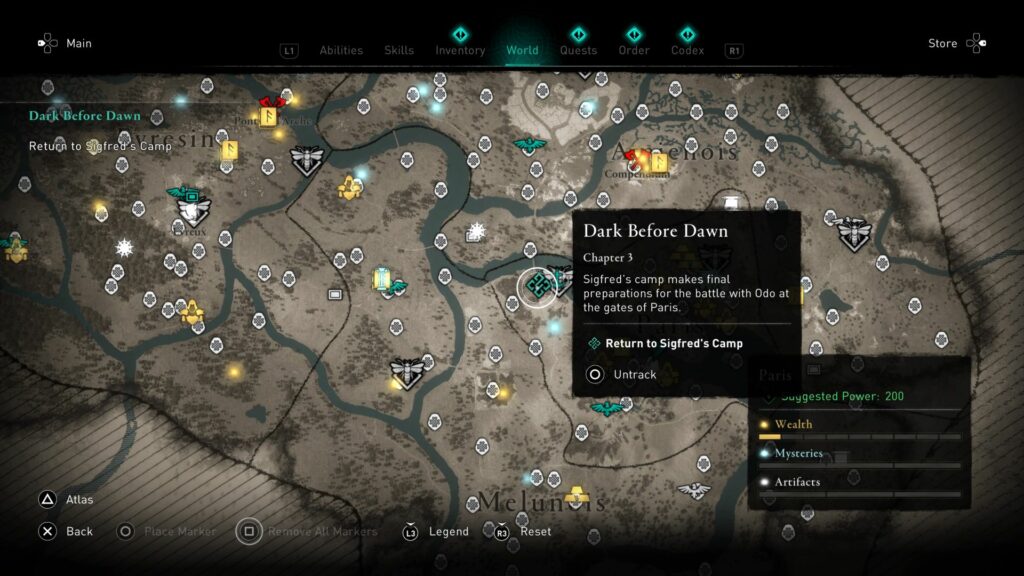 Speak to the allies
Talk to the Norse warrior named Goll.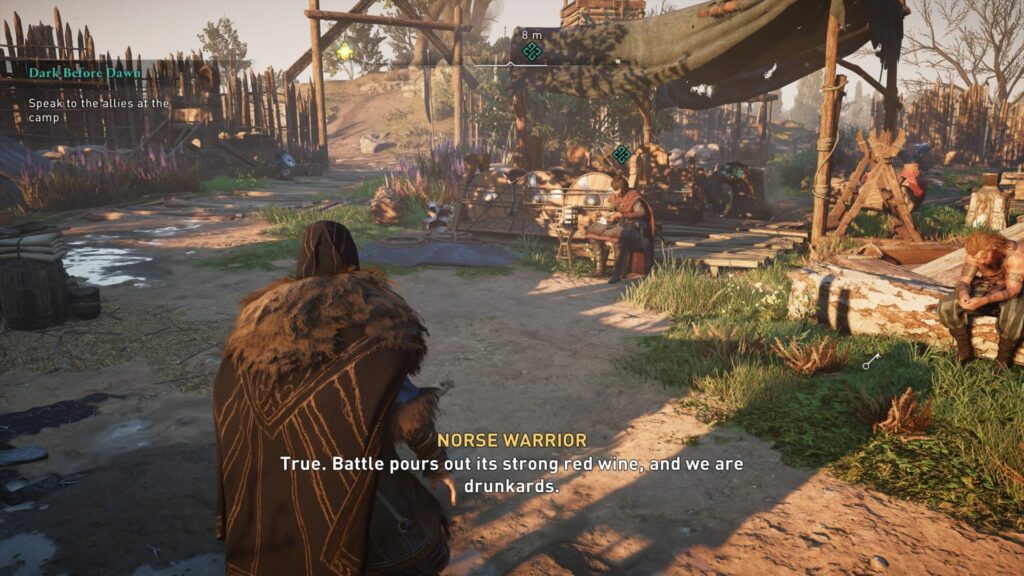 Rest and wait for Sigfred
Then, head to the bench marked on the map to rest and wait for Sigfred to arrive.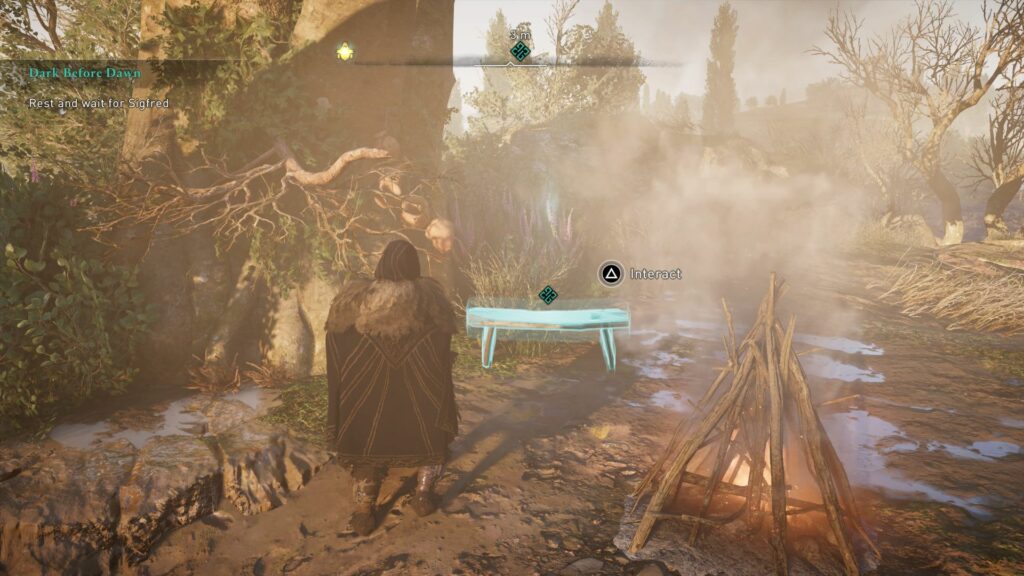 After the cutscene, sleep at the designated tent to begin the siege.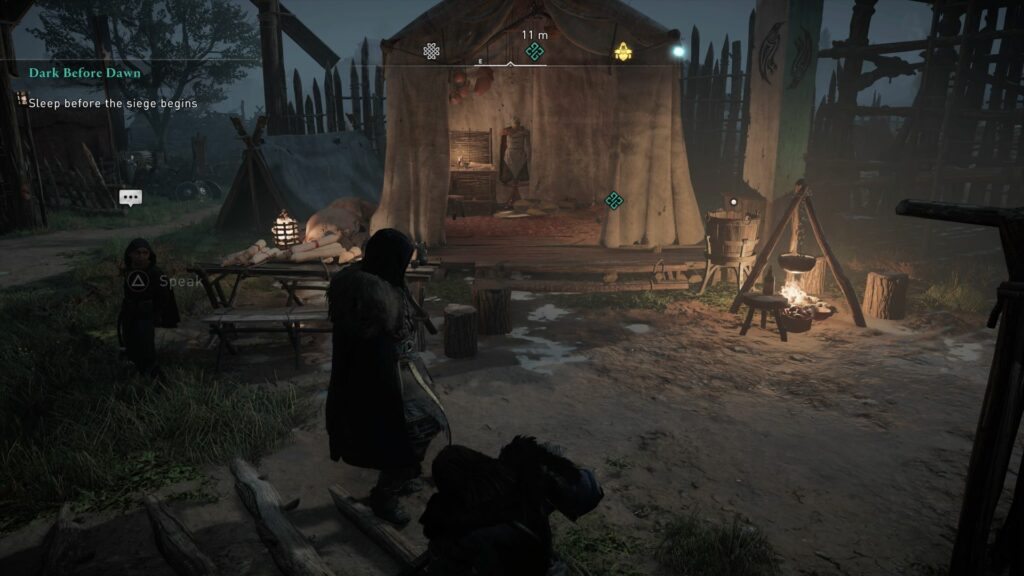 Kill Ebels
Right at the beginning, you have to defeat a warrior named Ebels.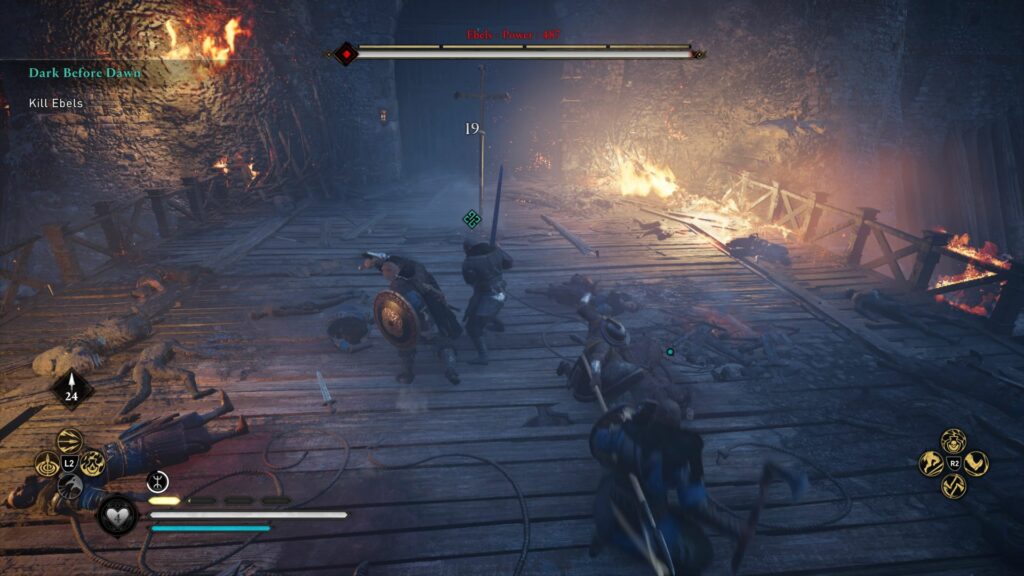 He has a few weak spots if you use your bow.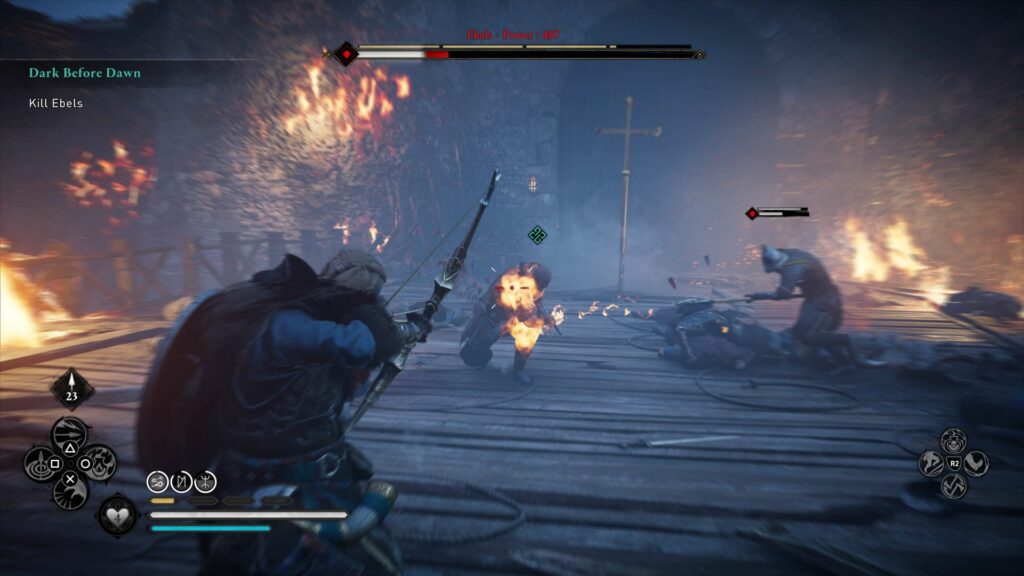 The quest ends after defeating him.
---
Related posts:
Assassin's Creed Valhalla: A Hidden Weakness Walkthrough