Skal! is a main quest in the Paris DLC of Assassin's Creed Valhalla.
Your objective is to enjoy the festivities in Melun after a truce was declared.
Here's a walkthrough of Skal! in AC Valhalla.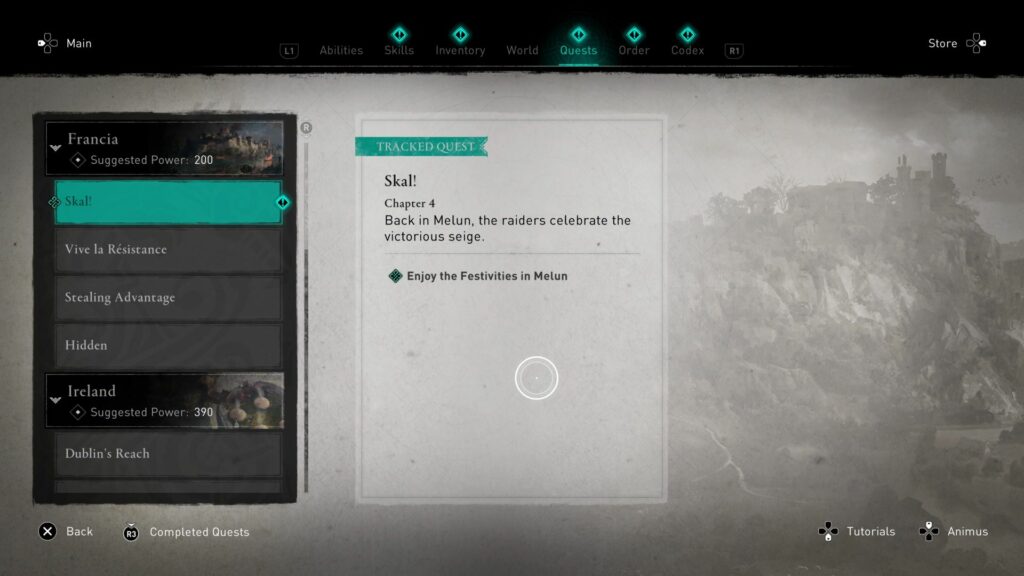 Talk to Toka to begin the quest.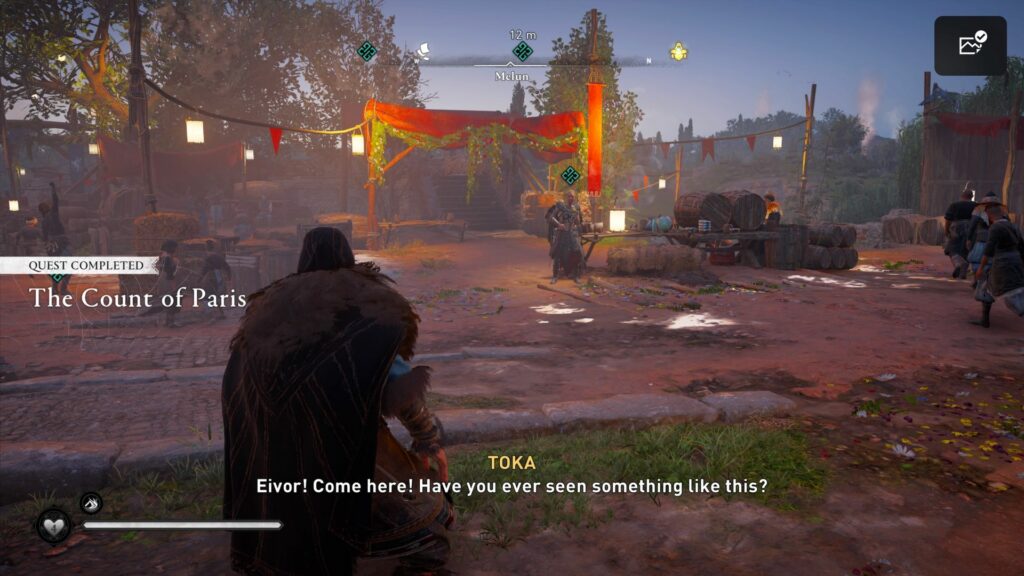 Enjoy the festivities in Melun
You simply have to participate in the events. One of them is pig racing.
You have to go two laps against a pig and Toka.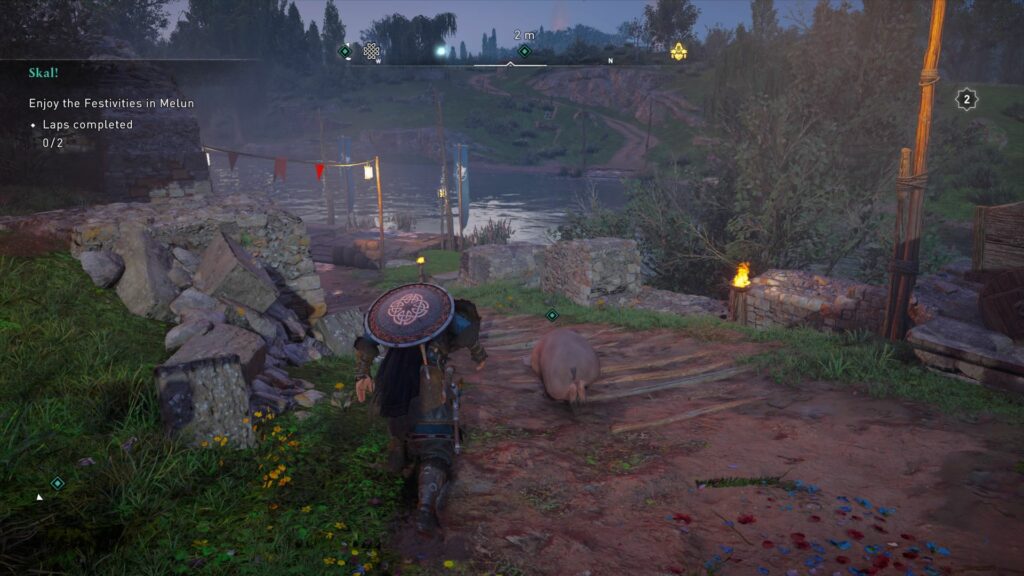 After the race, you should get a Ring-sword Short Sword.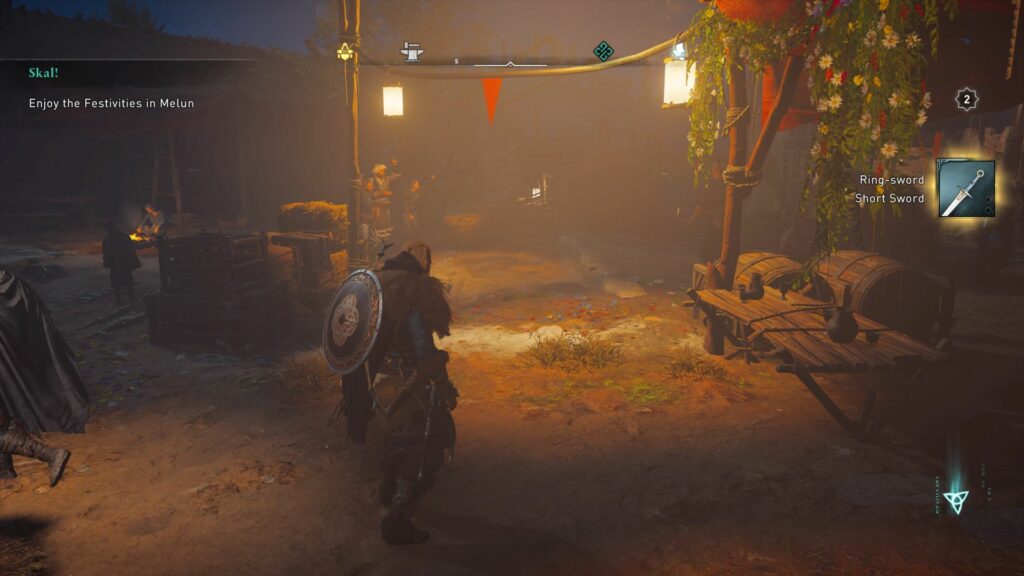 Then, there's also a cheese-throwing competition.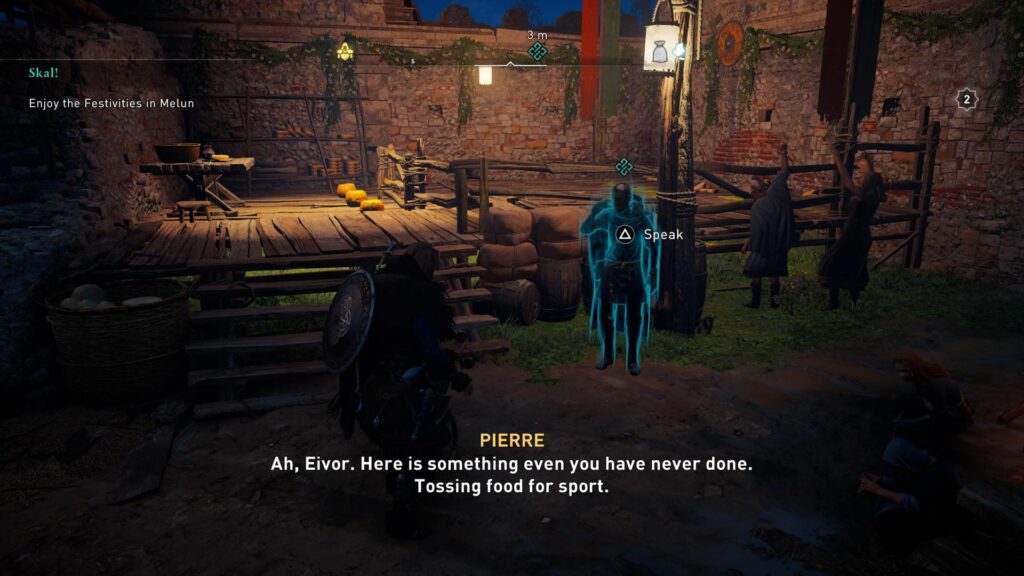 You simply need to get two blocks of cheese over the green line to win.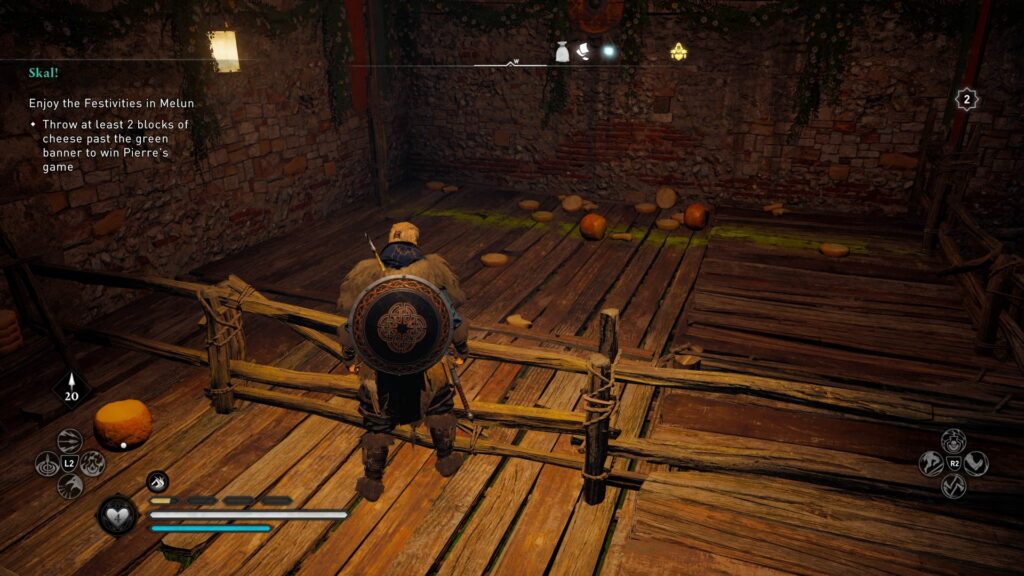 Then, there seems to be a romance option with Pierre but I didn't pursue it.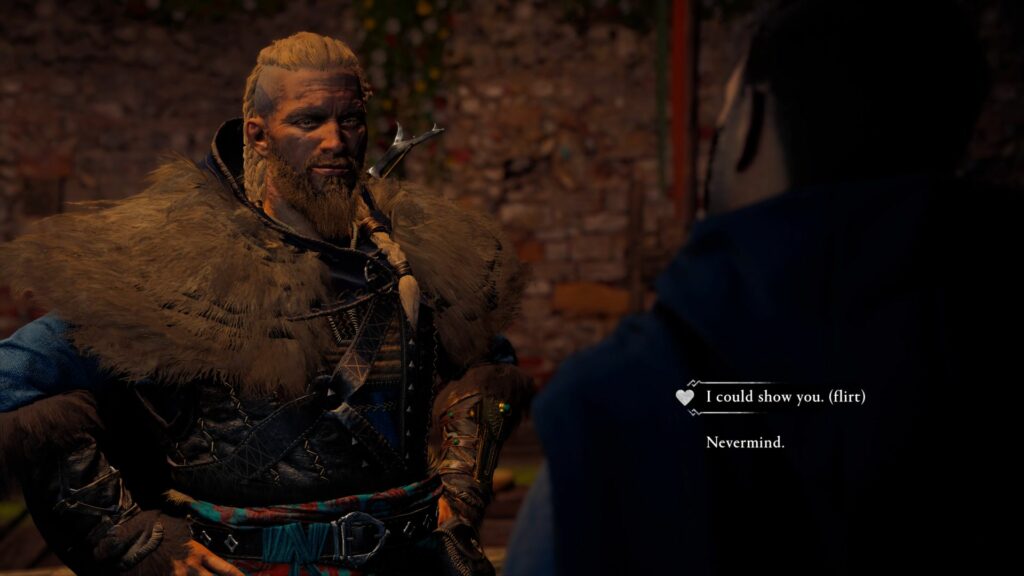 Return to Sigfred
After the two events, go back to Sigfred at the longhouse.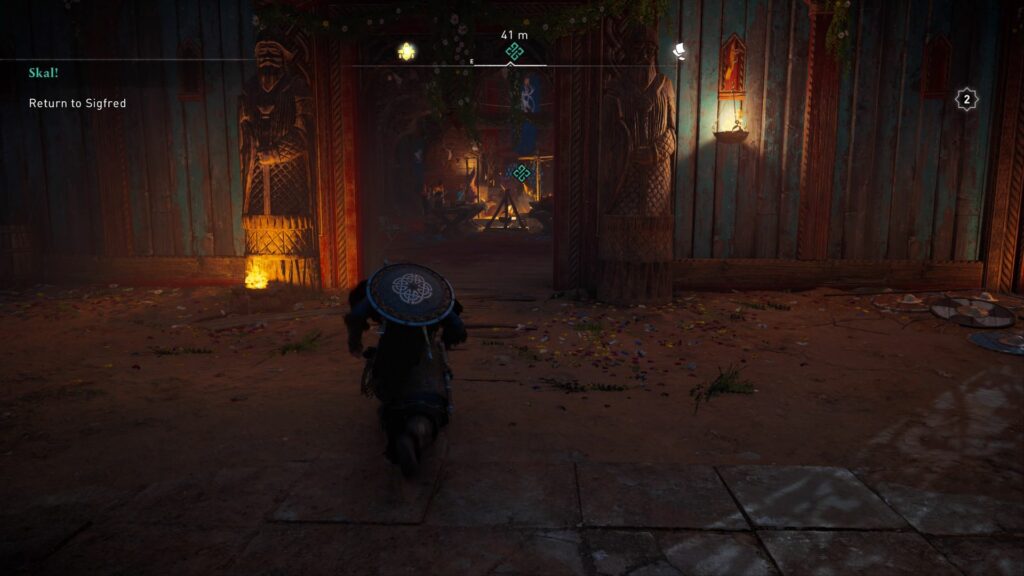 Find and speak to Sigfred
Next, head to the burial mound as marked on the map to meet Sigfred.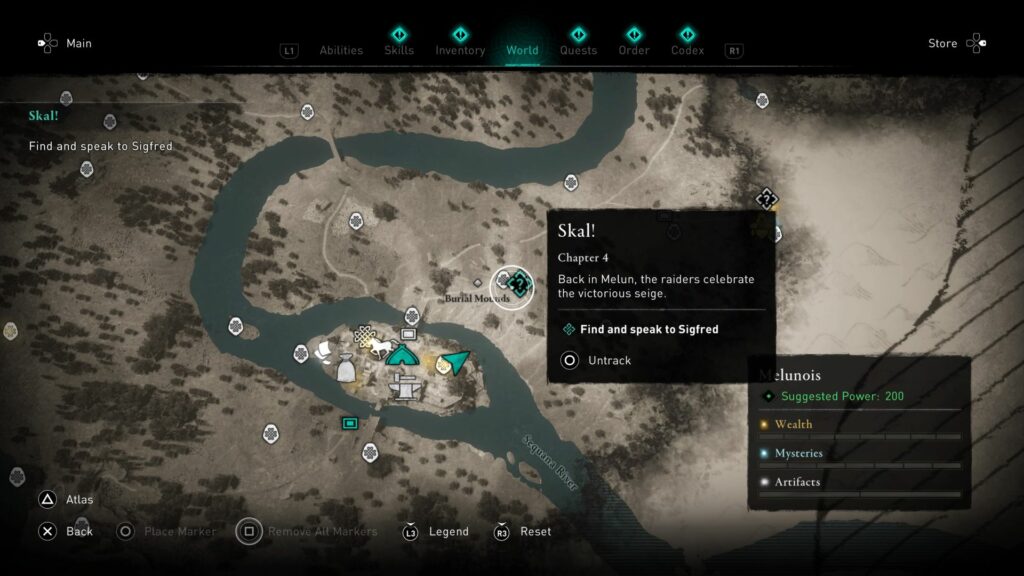 Spare or kill Sigfred
During the conversation, you can choose between:
This is no way to find peace; or
If you choose the first option, there'll be another set of options. If you choose the option to spare him again you can avoid a fight with him. He will then choose to go somewhere quiet and stop ruling over the people.
Choosing to fight him will end up killing him.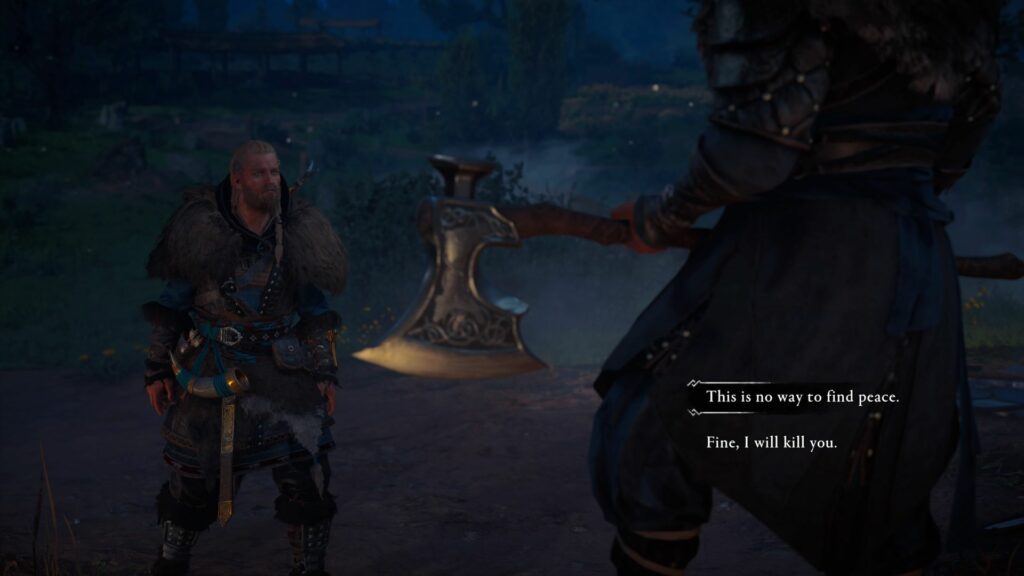 The quest ends here.
---
Related posts:
Assassin's Creed Valhalla: The Count Of Paris Walkthrough
Assassin's Creed Valhalla: The Siege Of Paris Quest Walkthrough