Madness of King Charles is a main quest in the new DLC of Assassin's Creed Valhalla.
Your objective is to decide whether to kill or spare King Charles.
Here's a walkthrough of Madness Of King Charles in AC Valhalla.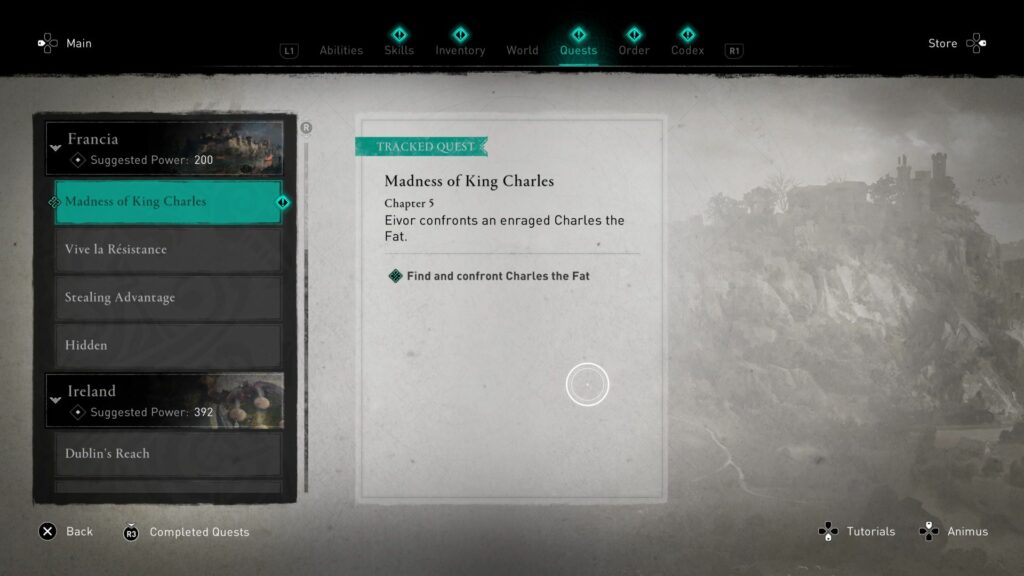 Find and confront Charles
In order to confront Charles, you have to unlock the door which requires two keys, i.e. key of devils and key of angels.
The key of devils is located in the kitchen area.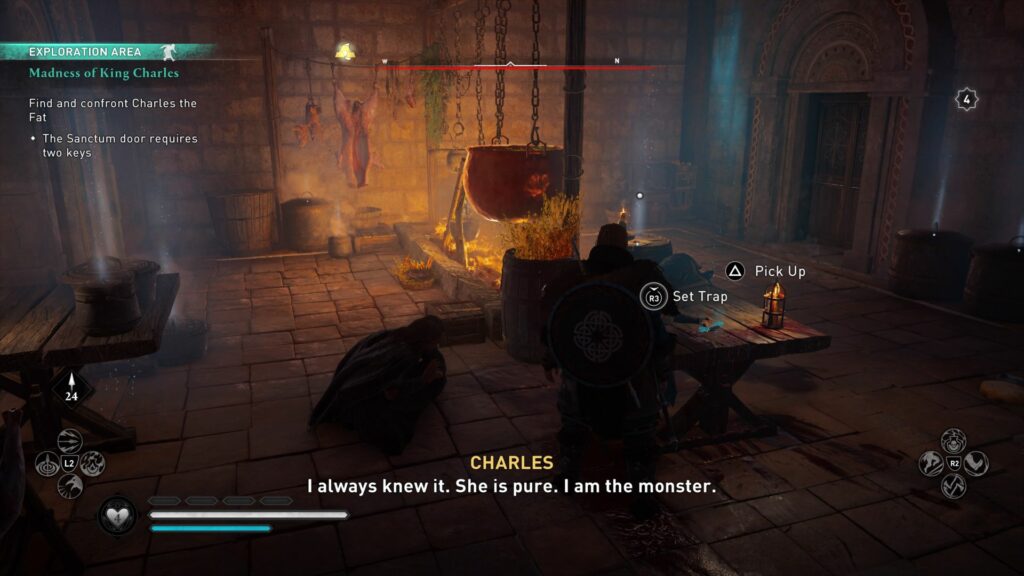 For the second key, you have more steps to go through. Go to the upper floor first.
Open the door and you'll see a shelf blocked by planks. Destroy the planks and push the shelf.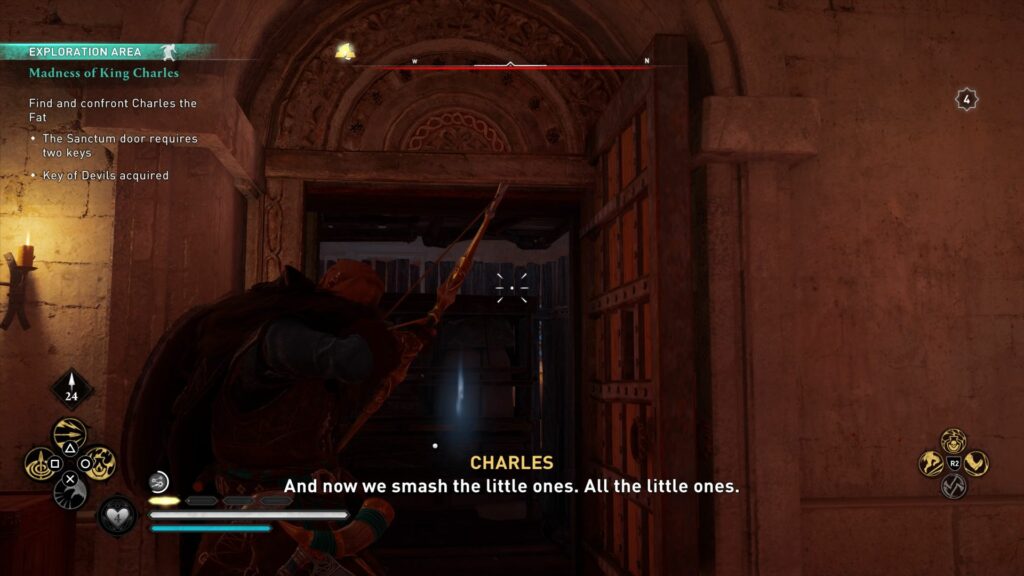 You will get a key but it's for another door.
Look for the locked door and unlock it.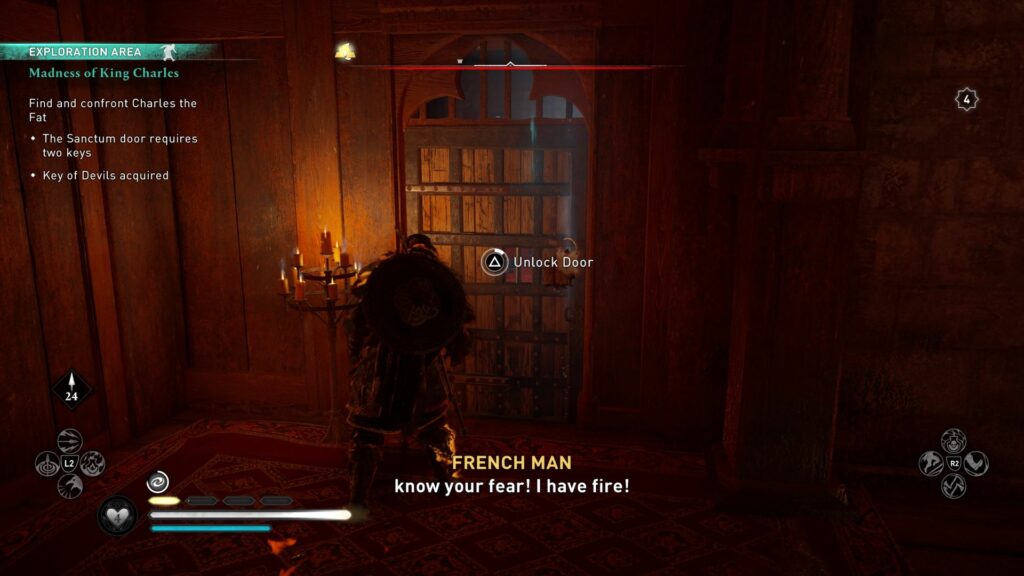 Enter the room and pick up the key of angels.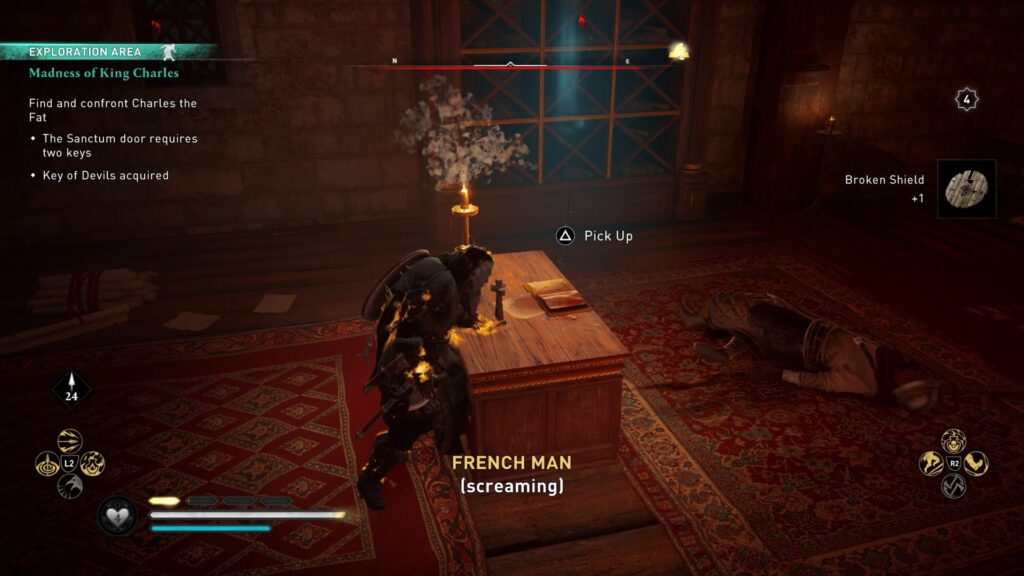 Go to the main door and unlock the door to trigger the cutscene.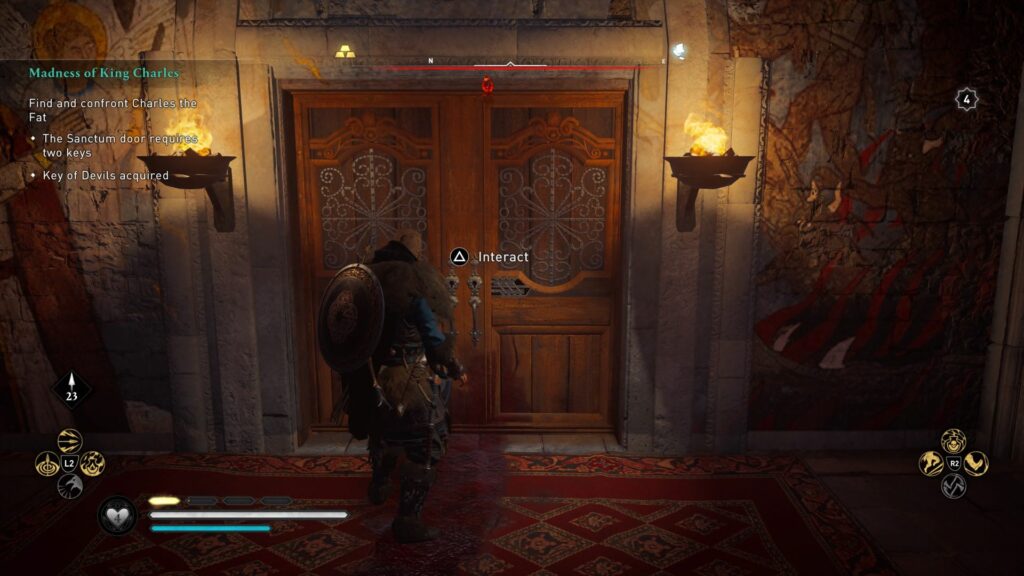 Kill or spare Charles
Charles won't be able to be killed by your weapon alone. He has to be burned in the fire of one of the four braziers.
If you want to kill him, just burn him at the brazier a few times.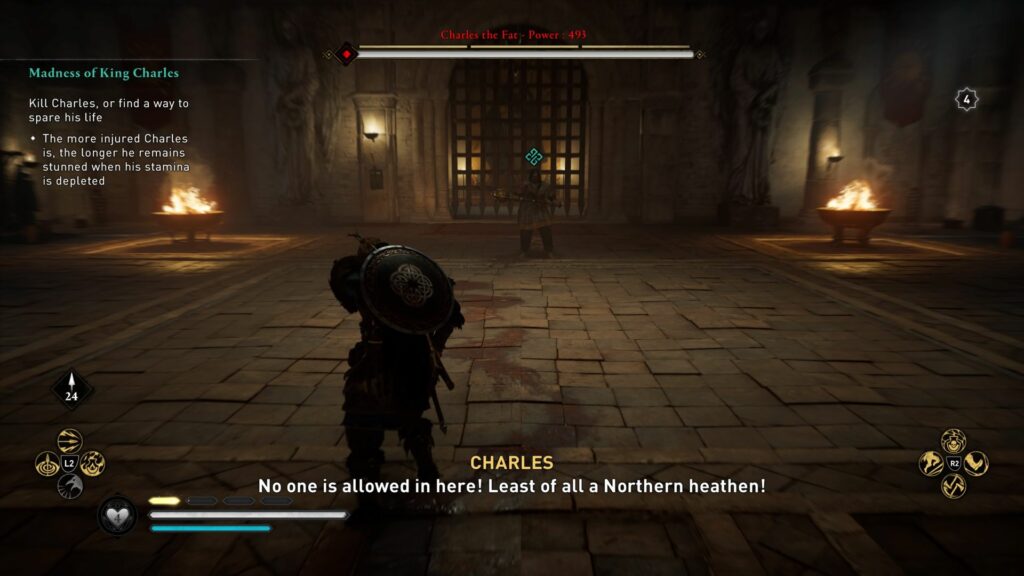 In order to burn him, you need to reduce his armor to zero first.
You can shoot at his weak points to reduce the armor quickly. You can also reduce his armor by attacking him normally.
When his armor is almost depleted, go near the brazier fire.
Then, destroy his armor completely and he'll be stunned. Push him towards the fire and he'll lose a lot of HP.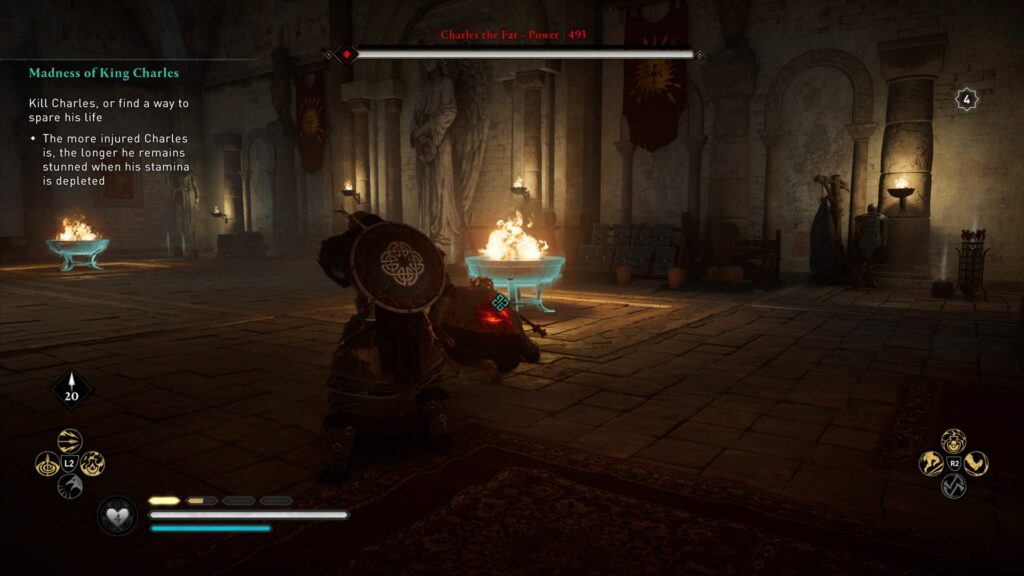 At one point, he'll throw sand or dirt to extinguish the flames. The braziers will spawn again and you can use your torch to light them.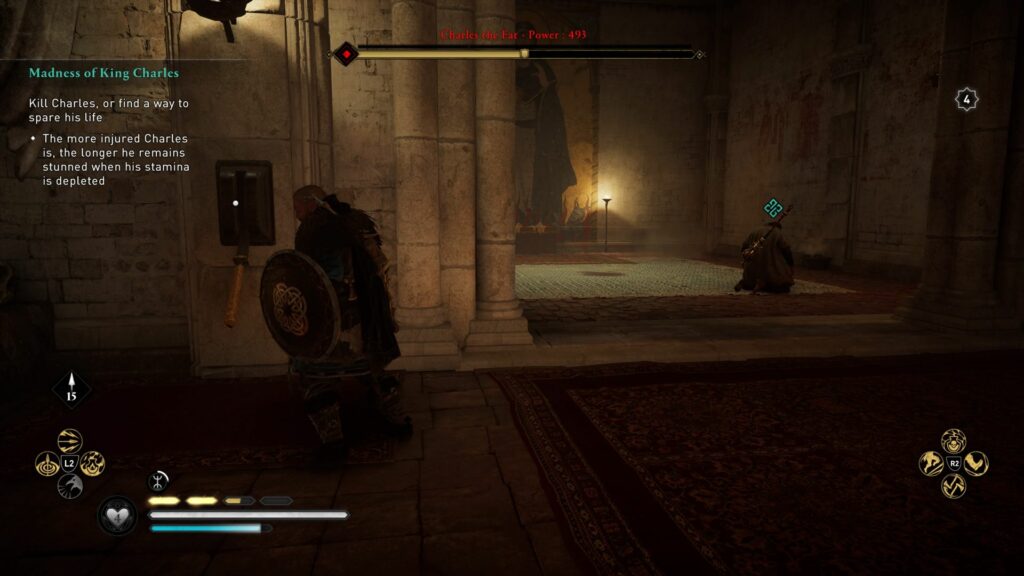 If you wish to spare him, you need to get him into the room, and then close the grill on him with the lever.
It's only possible if his HP is low as he takes a longer time to get up. Otherwise, he'll escape from the room.
Consequences
If you kill Charles the Fat, the queen will be angry with Eivor. Count Odo will be pleased, however, on the next quest.
If you spare Charles, she'll promise to heal him from his madness at some other place. Count Odo will not be pleased but he'll still be fine.
The quest ends here.
---
Related posts:
Assassin's Creed Valhalla: Fire And Faith Walkthrough