The Count of Paris is a main quest in the new DLC of Assassin's Creed Valhalla.
Your objective is to find a way to reach Count Odo and talk to him.
Here's a walkthrough of The Count of Paris in AC Valhalla.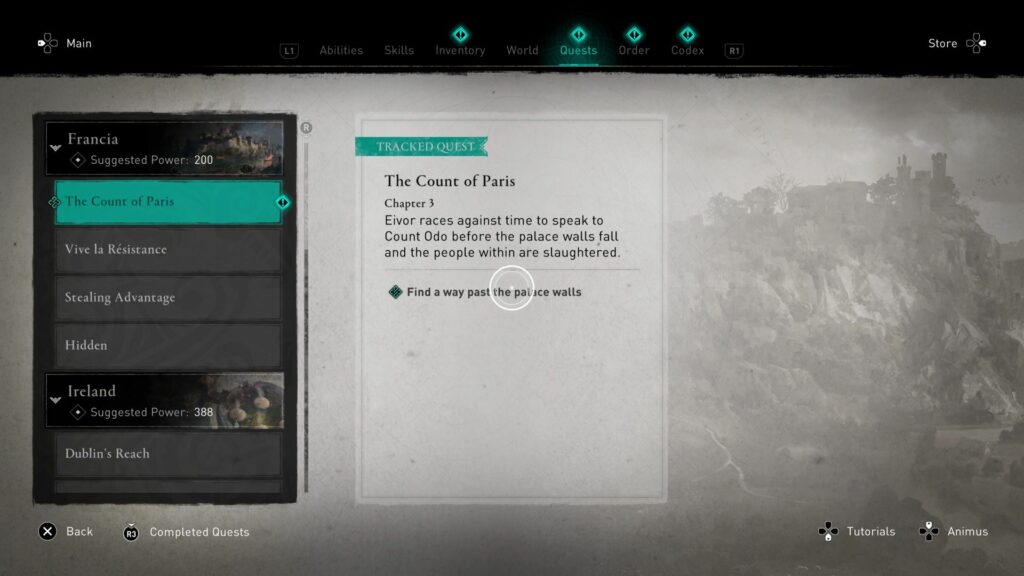 Find a way past the palace walls
You can either ask Nolwenn the smuggler to help you, or you can find another way past the walls. The walls are marked on the map below.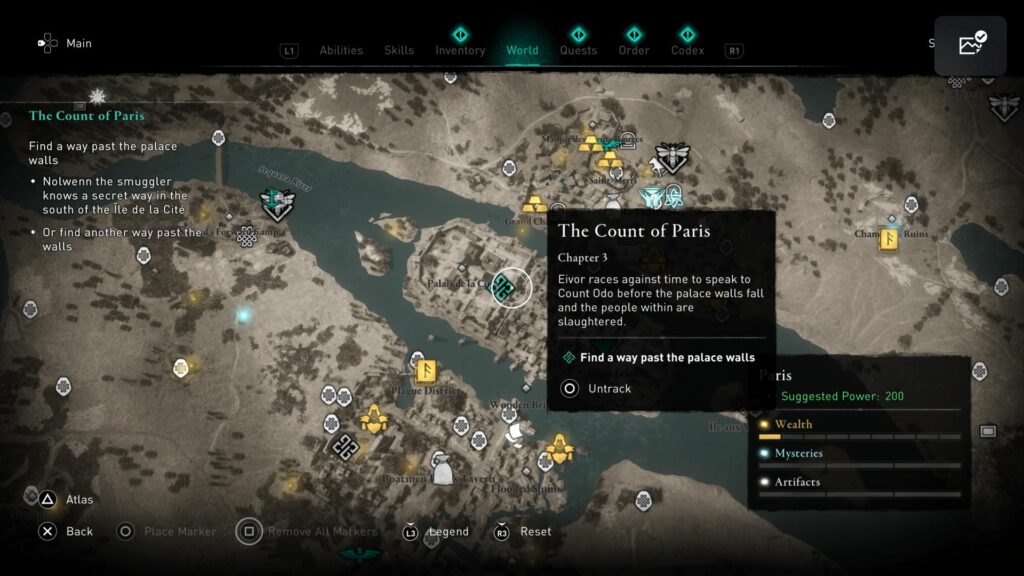 Head towards the direction of the wall and you'll see Nolwenn on the rooftop, towards your left.
You'll hear her voice so you won't miss her.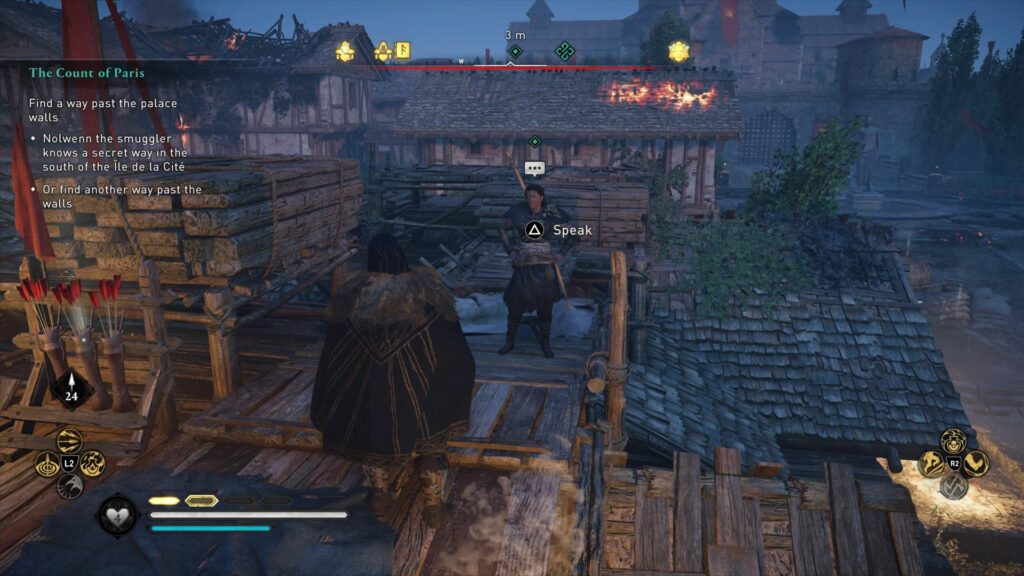 Follow Nolwenn as she leads you to the palace.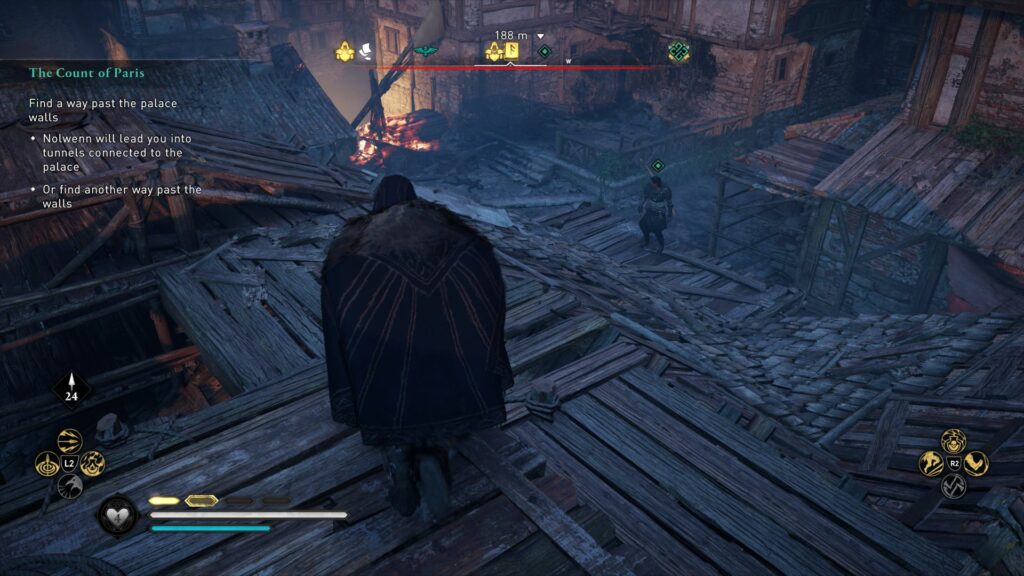 You'll then reach some guards. Take them out.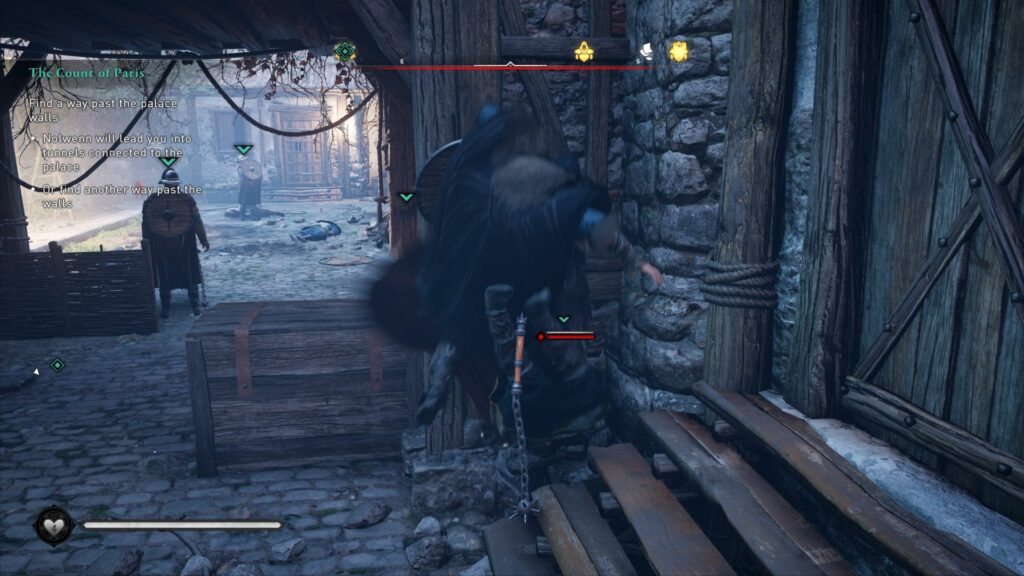 Continue to the sewers.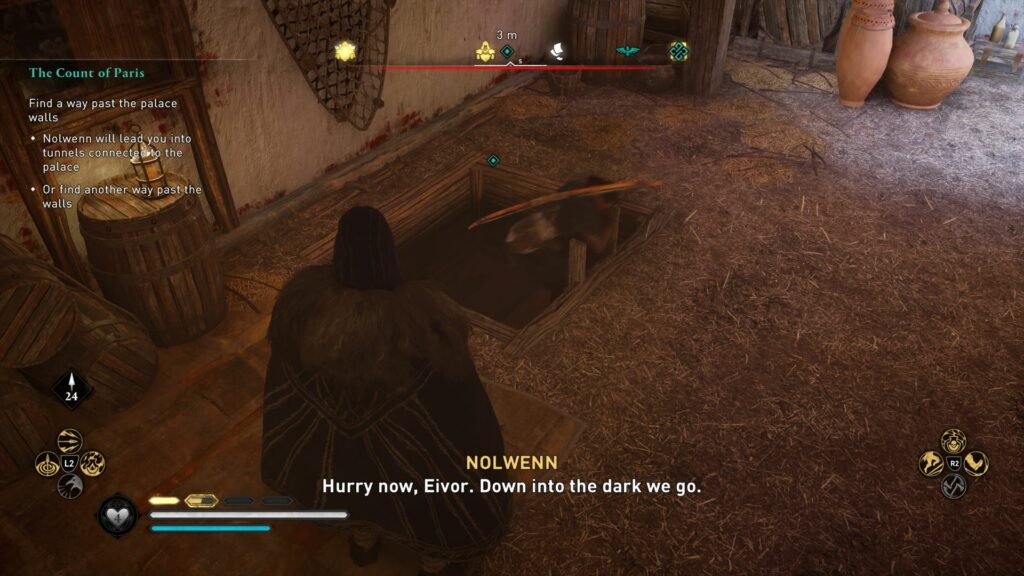 Once you're in, just follow the path. Take out any enemies along the way.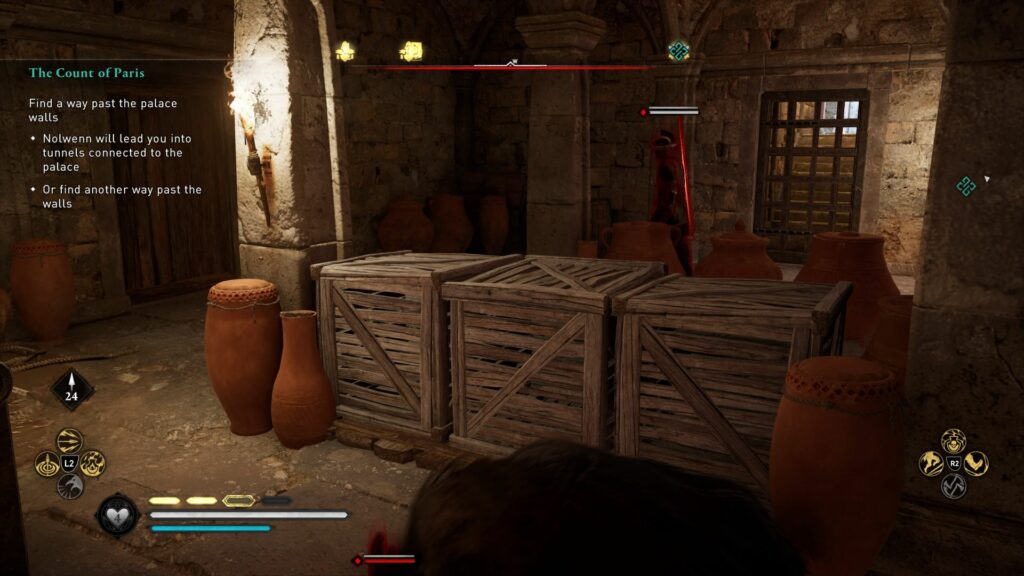 Find and confront Count Odo
You will then surface at the palace grounds. You can ask the servant in the palace's east gardens on how to find Count Odo. Just follow the secondary marker on the map.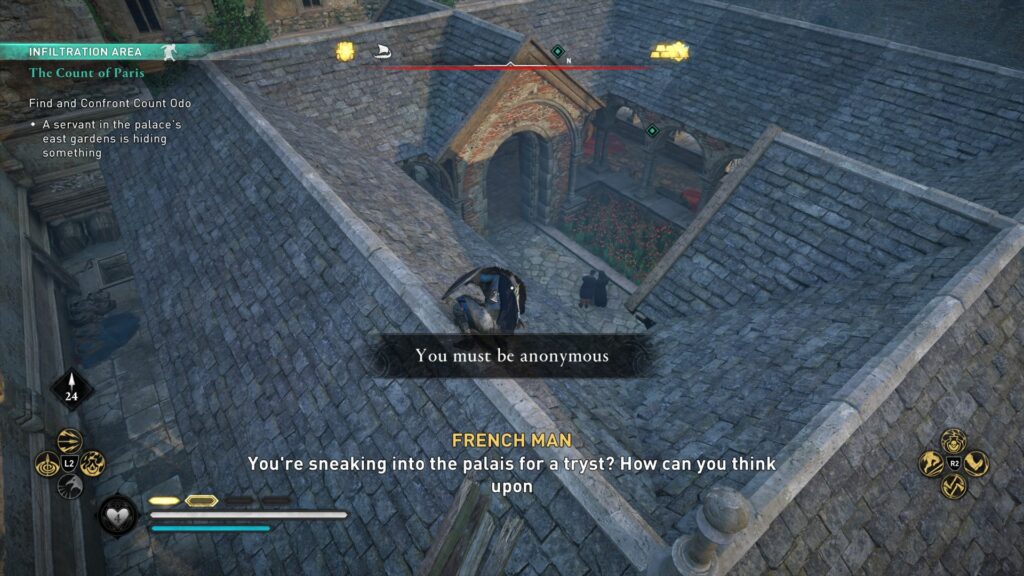 The location is shown in the map below, marked by the player location.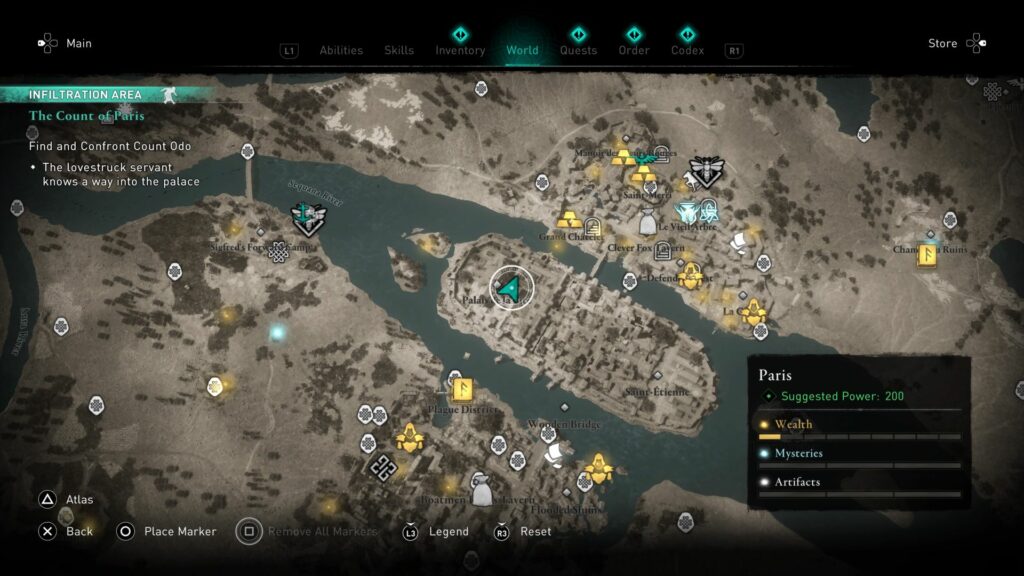 If you don't talk to the servant, you can still use the underground tunnel. The entrance of the tunnel is just towards the left of the servant.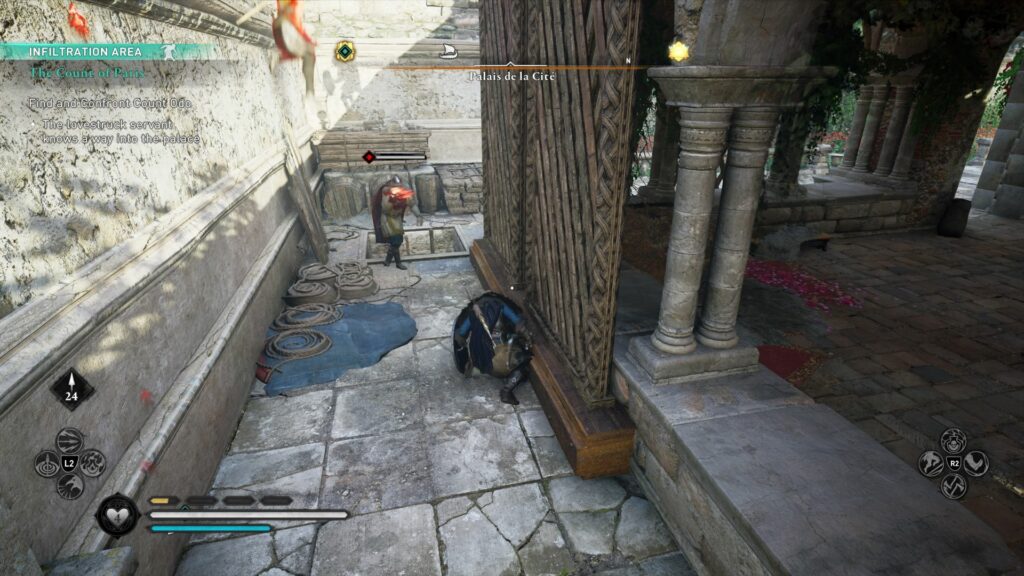 Enter the tunnel and make your way into the palace.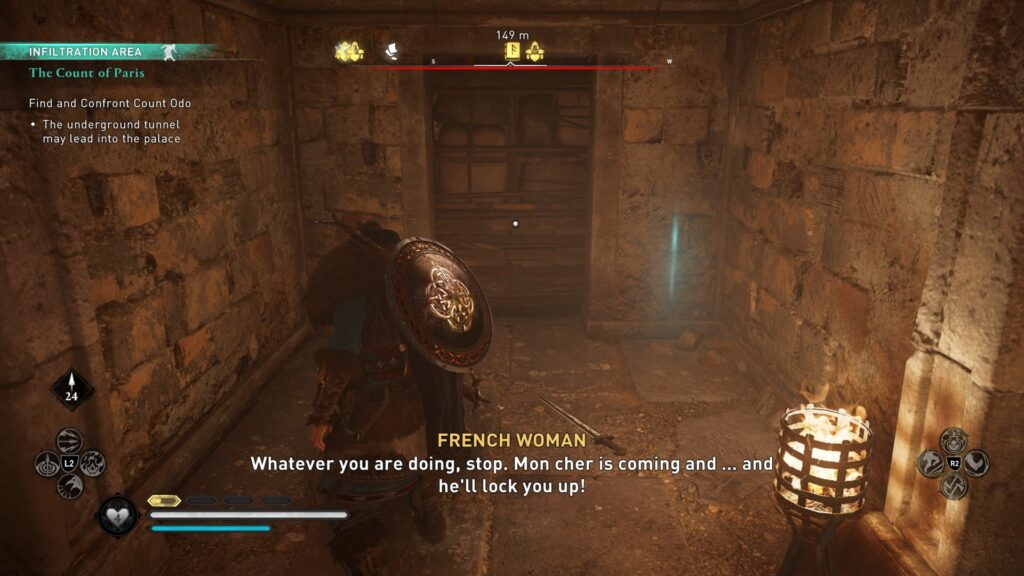 You will then reach a locked door. To find the key, continue following the route and you'll reach the church.
Steal the key from the guard who has it.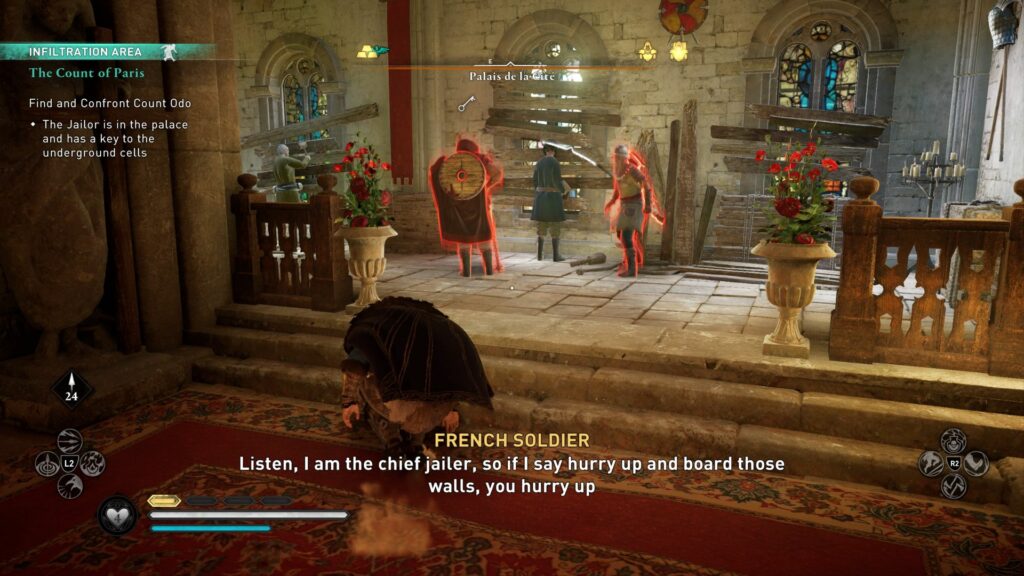 Go back down the tunnel and unlock the door.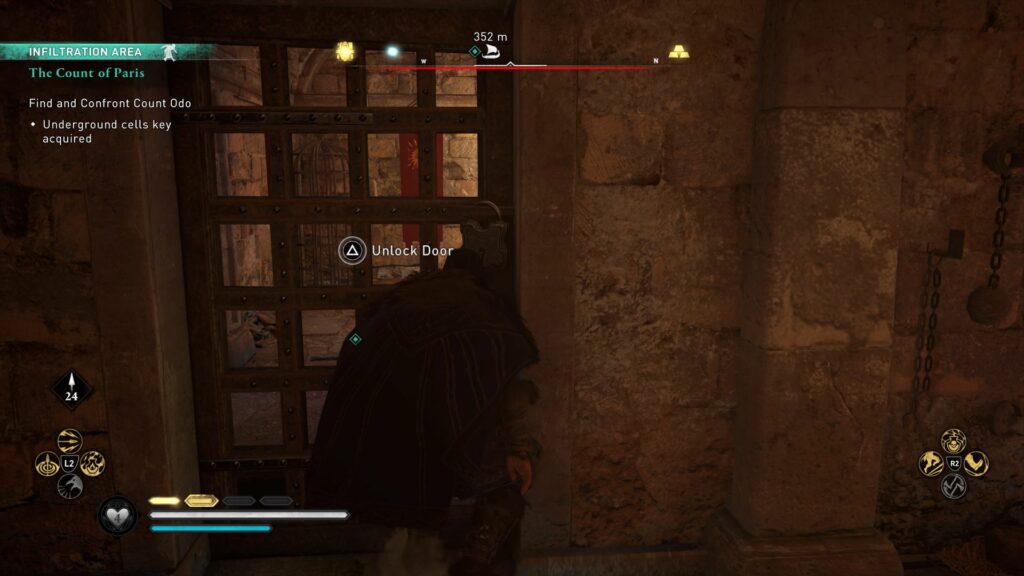 You will then reach the kitchen area. Talk to the servant to find out more.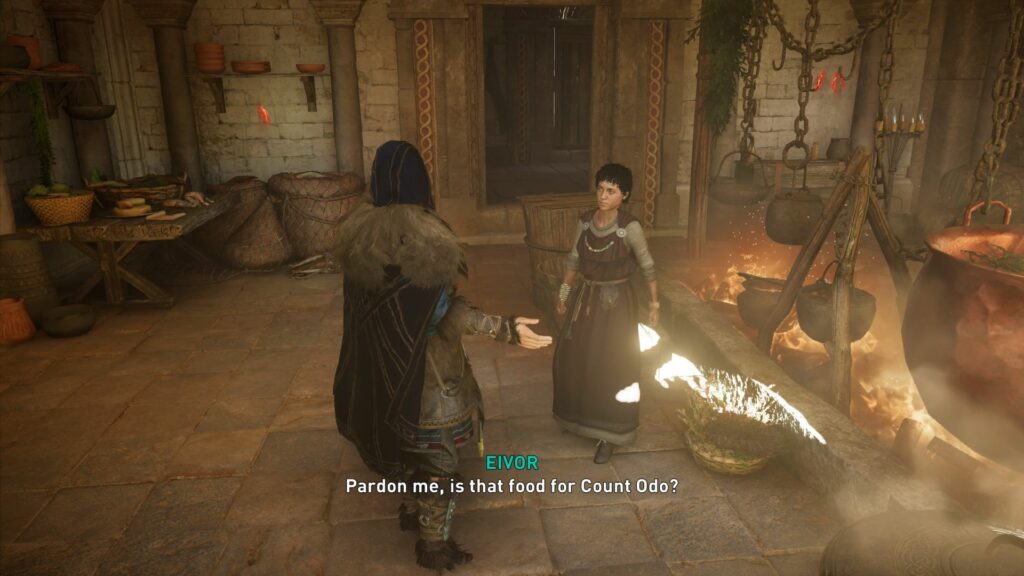 Then, head to the right side of the kitchen and you'll find a single staircase. Go upstairs.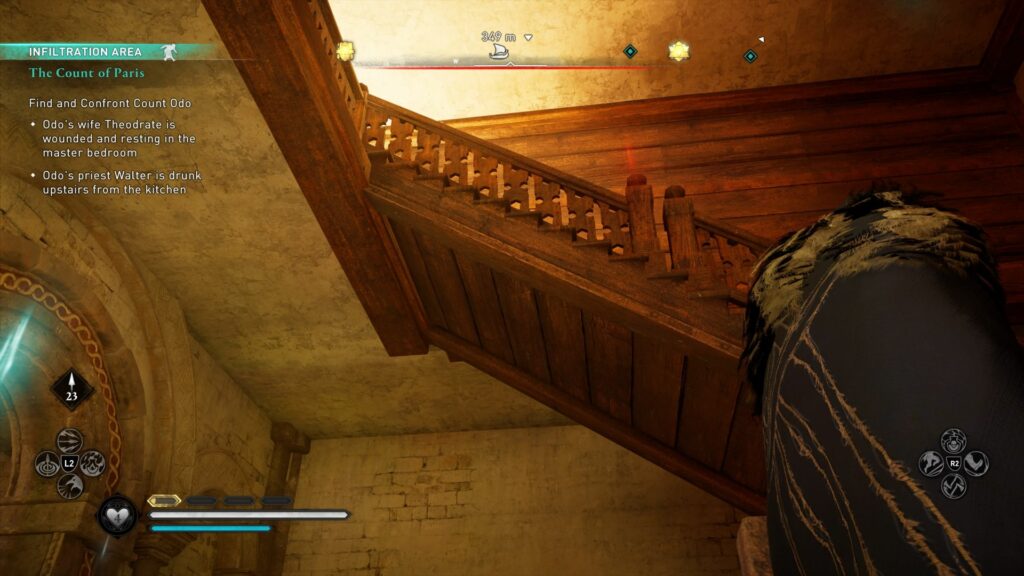 Here, talk to the priest named Walter who is drunk. He'll give a key to you.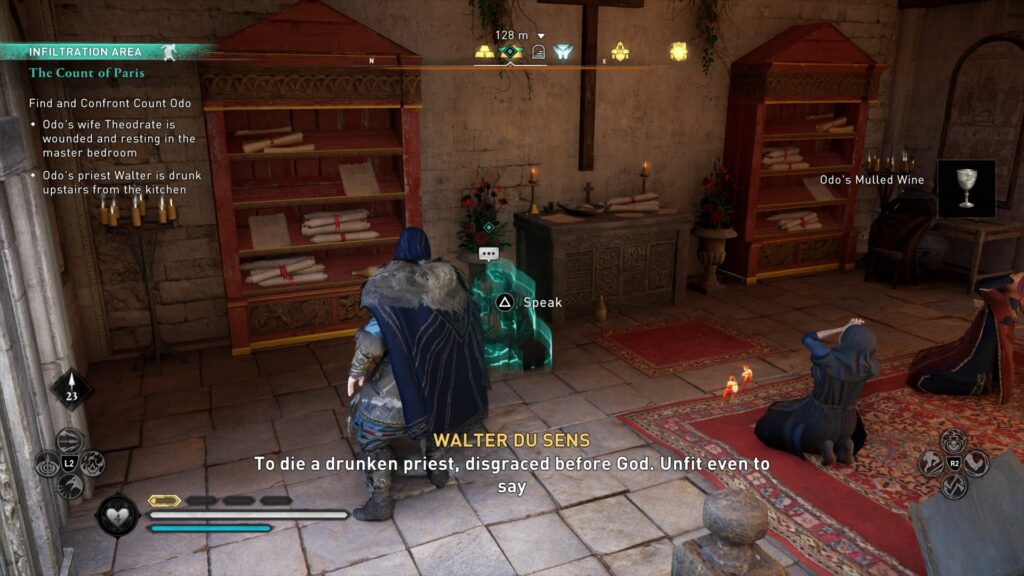 Use the door near Walter and you'll reach the main area. Use the key to get to the second floor bedroom.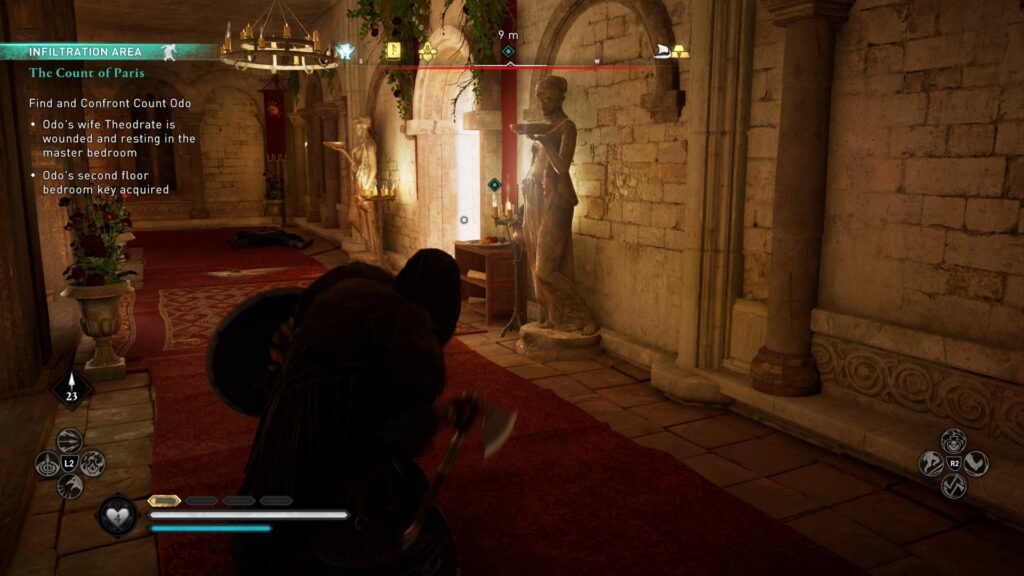 You will meet a guard. You can use charisma level 2 to convince the guard.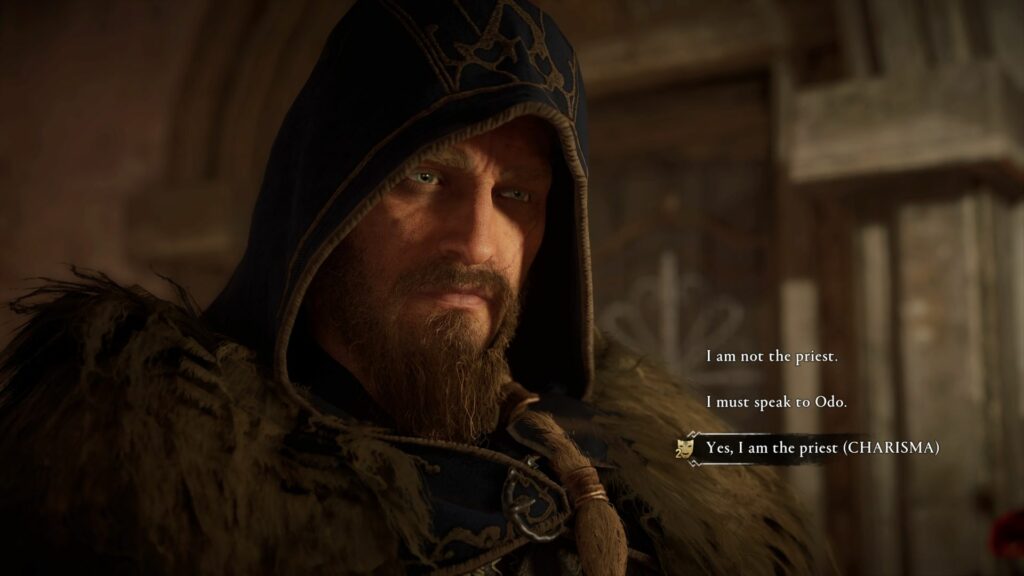 Confront Count Odo
Finally, confront Count Odo.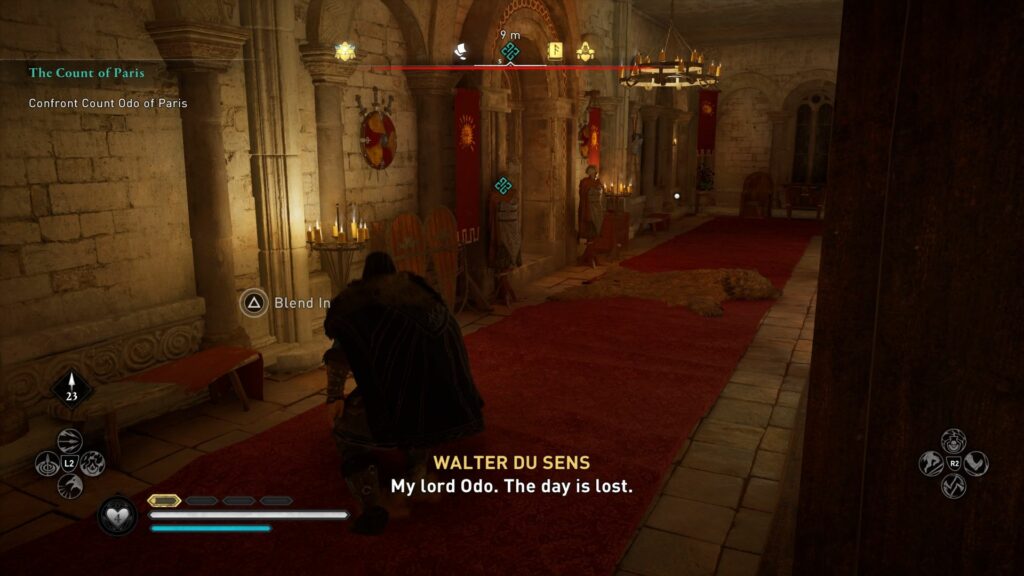 Defeat him
After the cutscene, you have to defeat Count Odo of Paris.
His weak points are usually blocked by the shield. Dodge at the right time to activate the slow down in time. That's when you can shoot arrows to his weak points to reduce the armor.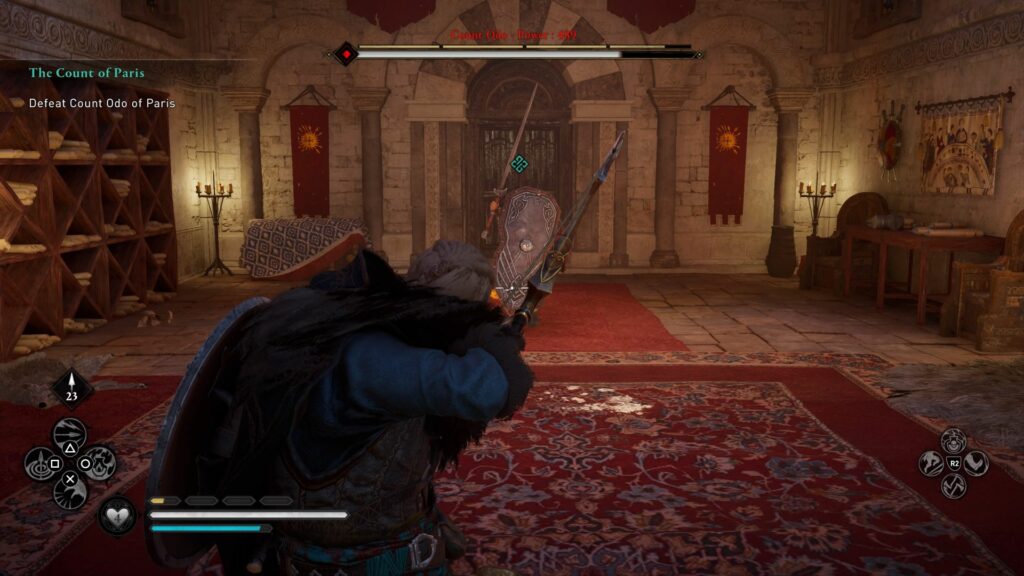 After beating Count Odo, you'll return to Sigfred. Sigfred will probably take the money regardless of your choice.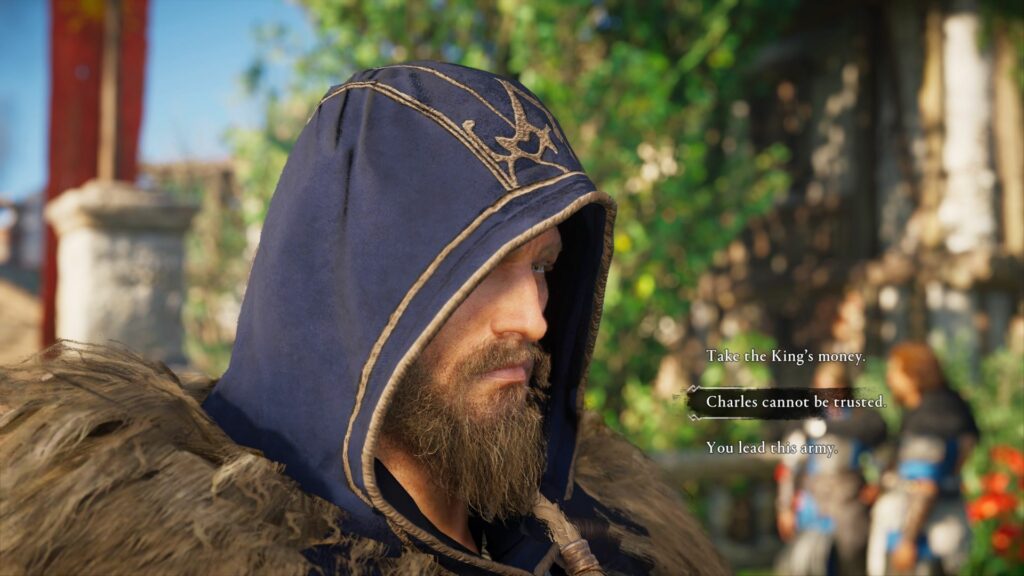 "You may have the boy" or "I will not hand over the boy"
During the cutscene, you have to choose between:
I will not hand over the boy
If you choose the former, he'll be happy and if you choose the latter, he'll be angry, saying it's not over between them. I'm not sure if it matters at the end.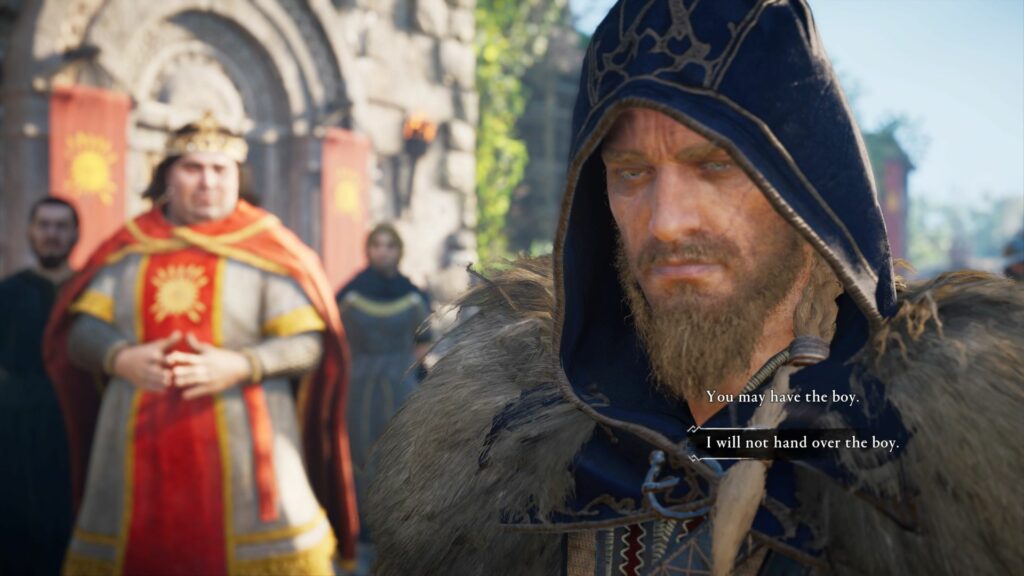 ---
Related posts:
Assassin's Creed Valhalla: The Siege Of Paris Quest Walkthrough