The Siege Of Paris is a main quest in the new DLC of the same name in Assassin's Creed Valhalla.
The objective is to join forces with Sigfred and attack the Parisians.
Here's a walkthrough of The Siege of Paris in AC Valhalla.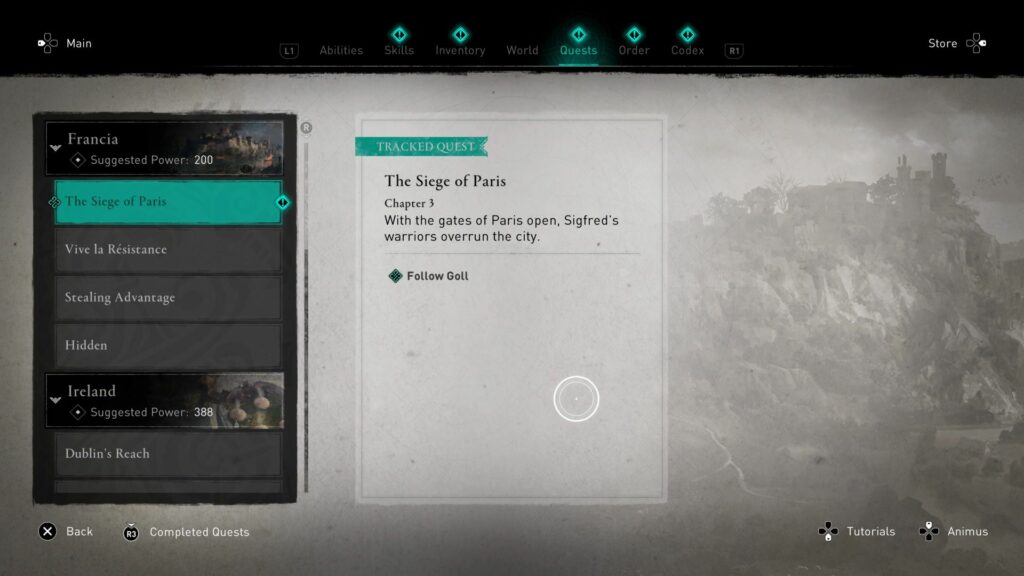 Follow Goll
At the start of the quest, follow Goll as you defeat the soldiers.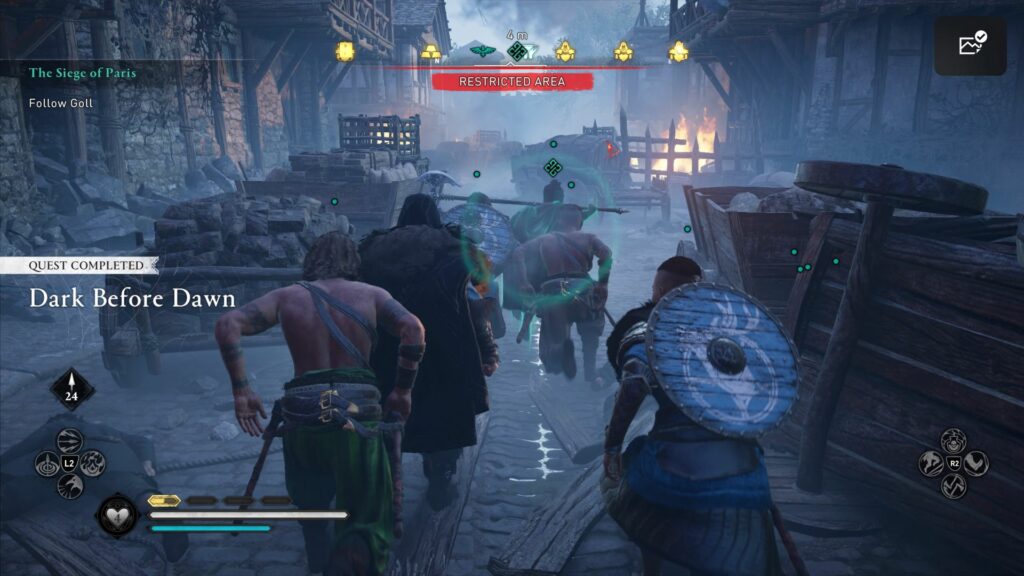 Survive the ambush
At one point, a cutscene will load. After the cutscene, survive the ambush by the soldiers.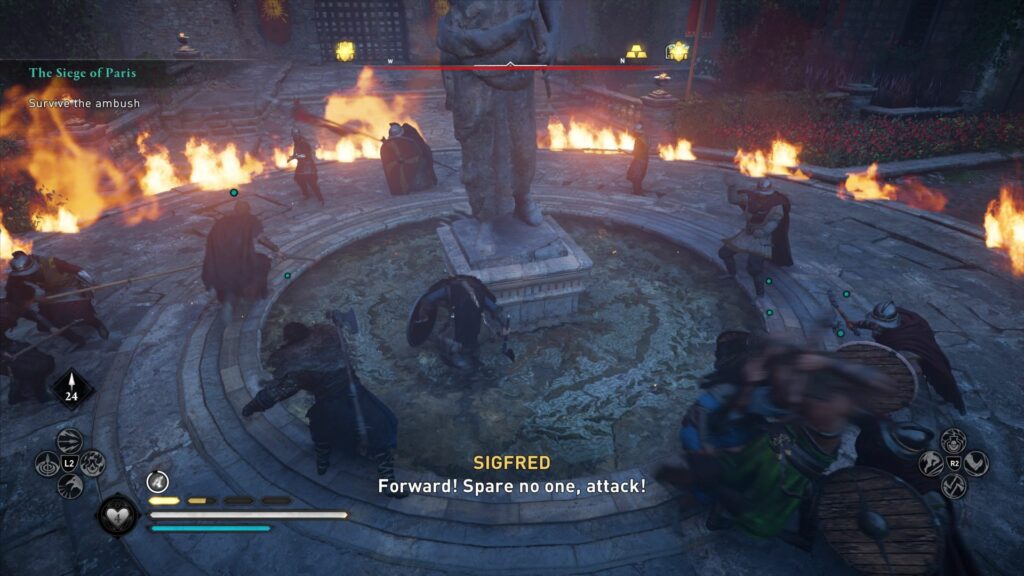 Escort Toka
Then, you have to follow Toka through the rooftops as you proceed to the towers.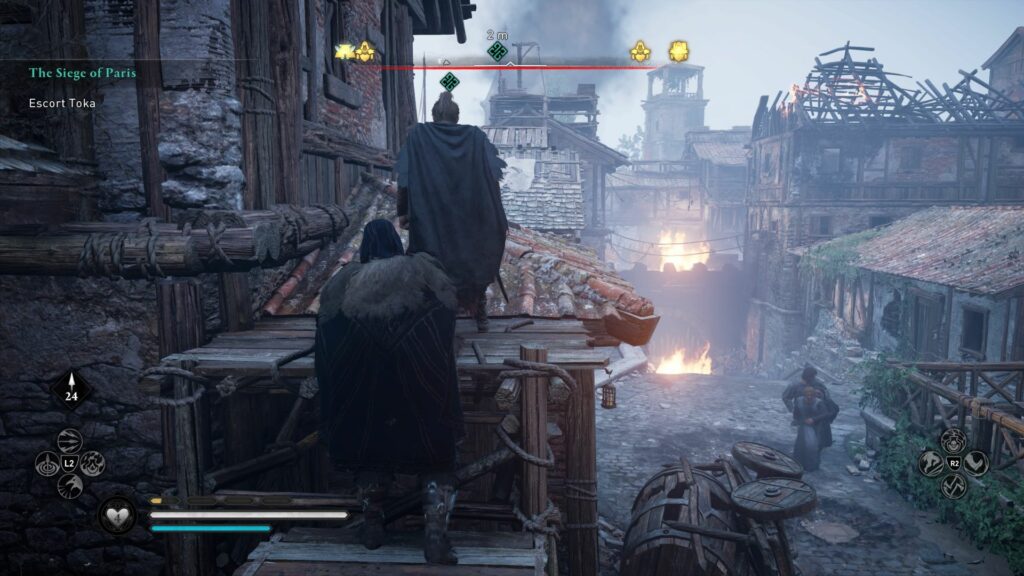 Light the towers
To guide the catapults, you have to light the braziers on the two towers. Just equip a torch to do it.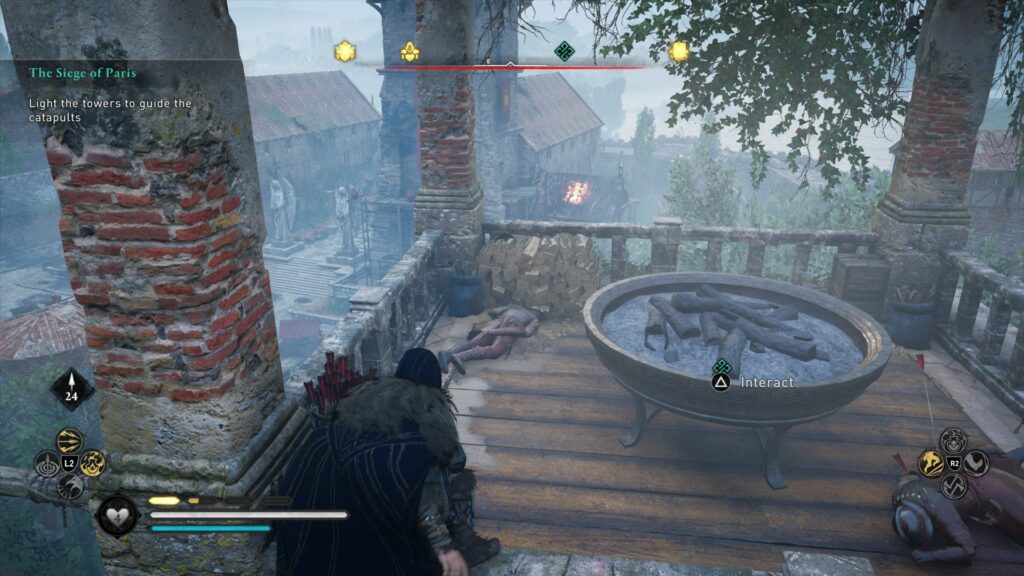 Once you're done with the first, head to the next one which is visible.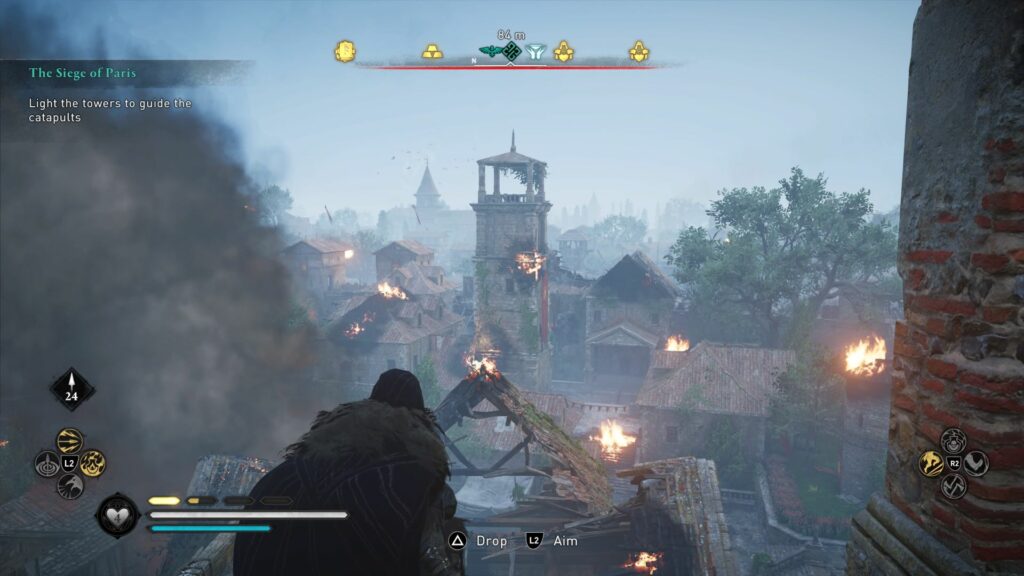 Find and assassinate Gozlin
Once you're done with the towers, head into the church area and look for Gozlin. There's a note you can read that tells you about a captured pantomime.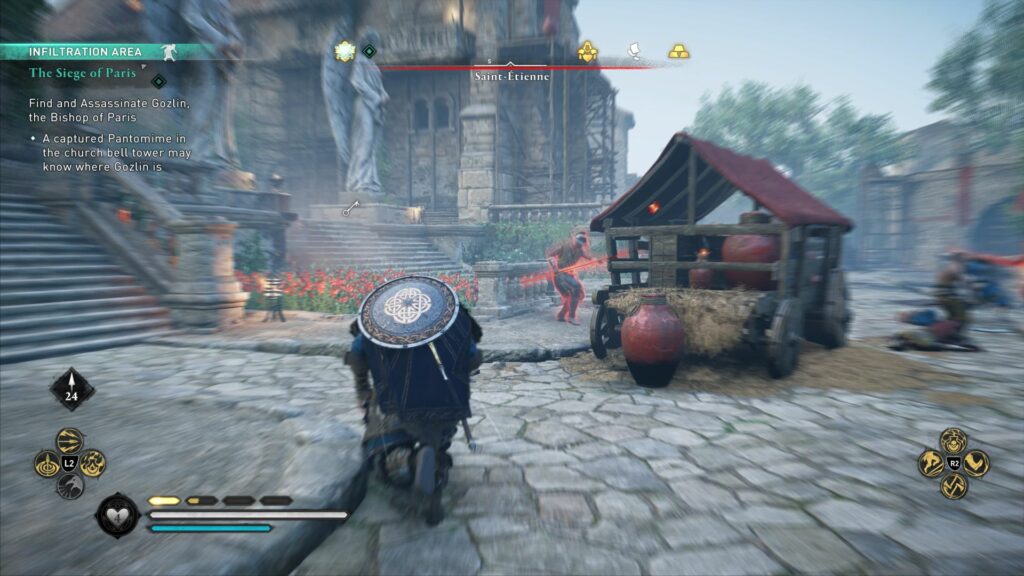 Head into the church bell tower and you'll find the guy. Untie him.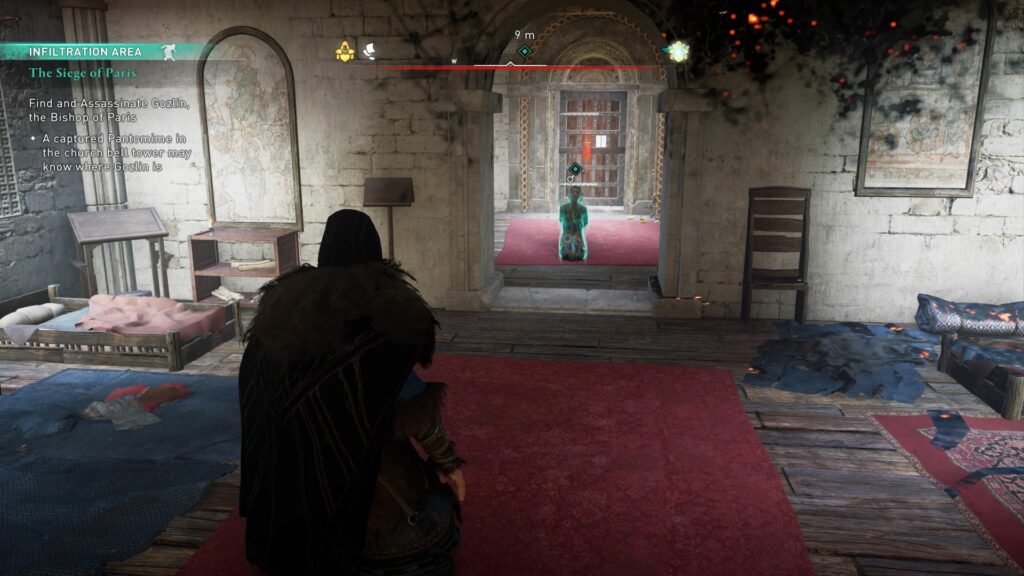 Talk to the pantomime to receive the key to the second floor of the church. Then, head out of the nearby window and you'll see the door that you can unlock on the other building.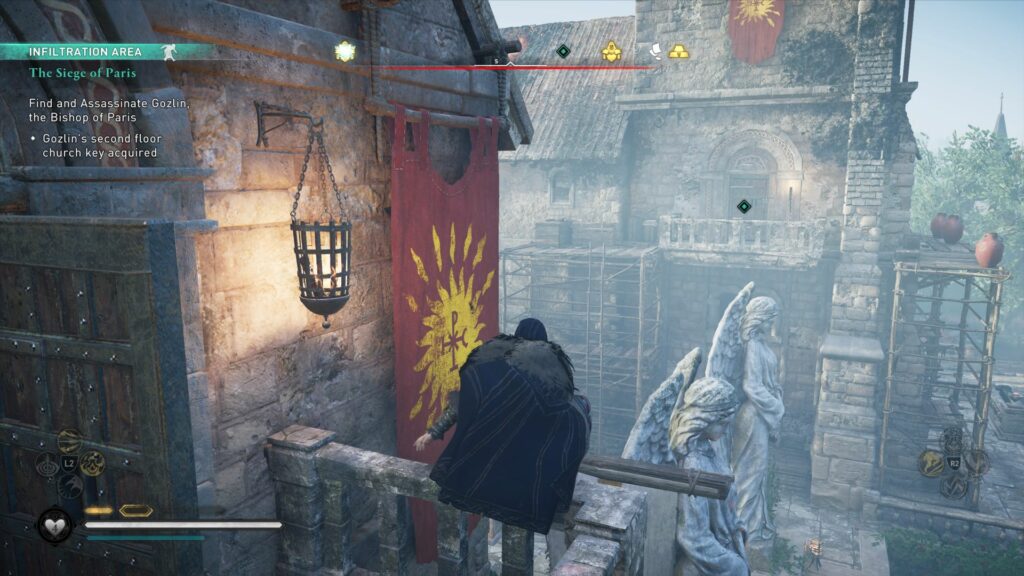 Head to the church and read the note to unlock the assassination event.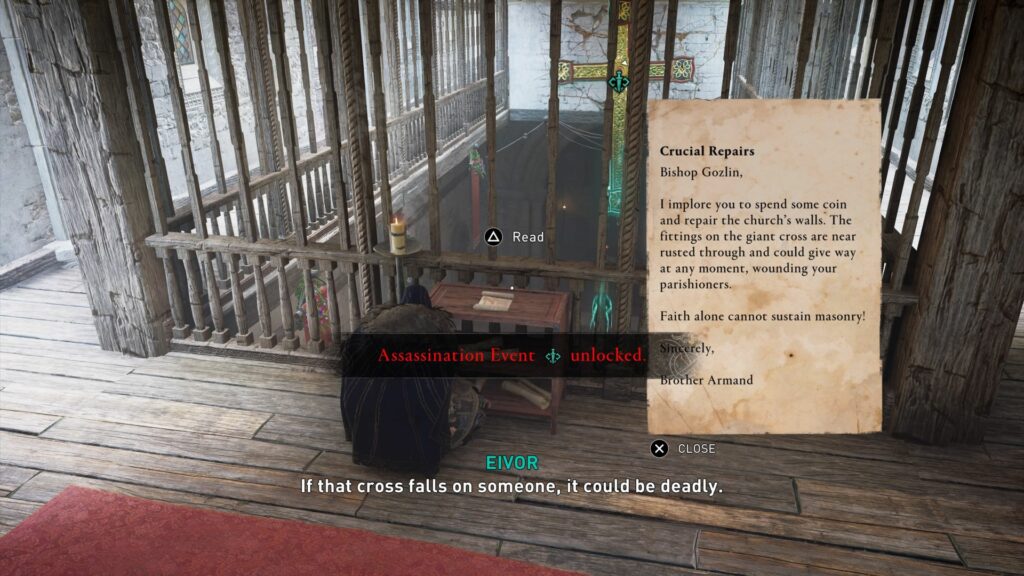 Go to the back of the cross and you'll see explosives. Use an arrow to blow open the wall, and the cross will kill Gozlin.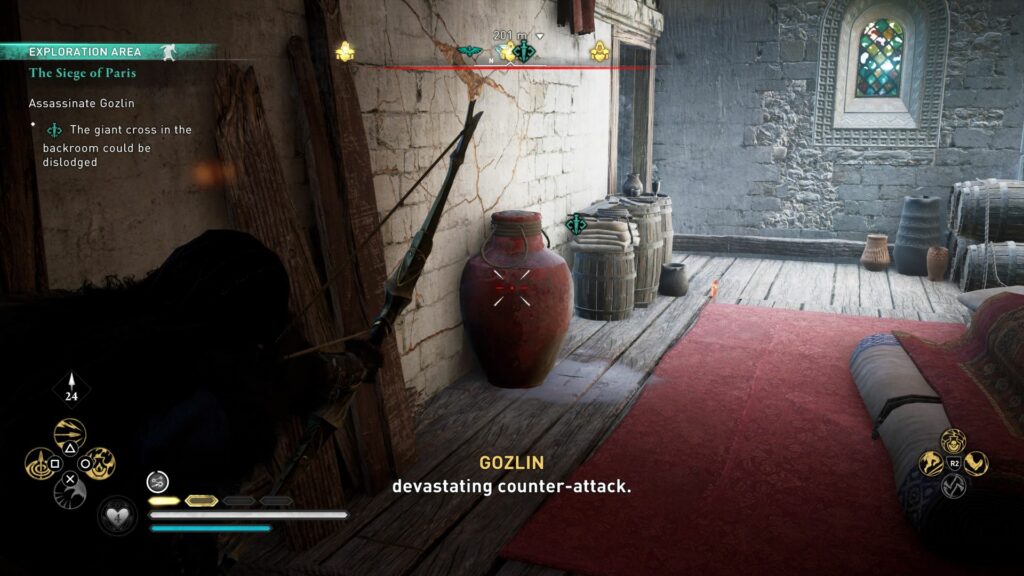 ---
Related posts:
Assassin's Creed Valhalla: Dark Before Dawn Walkthrough