If you need to know the upcoming video game release dates in 2023, look no further. We've curated most of the more anticipated game release dates in this article. Of course, plenty of games are released each day on Steam or on other platforms but we plan to include only those that are more well-known or sought after.
Do note that in the gaming industry, many of the planned releases may change from time to time for various reasons. We will try to update the release schedule in the event that happens.
Below you'll find the game release dates for 2023 organized according to month and chronology.
February 2023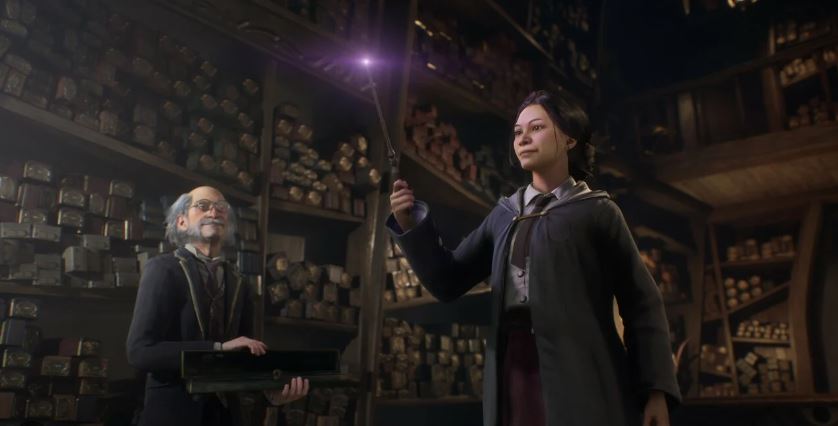 Deliver Us Mars (PS4, PS5, Windows PC, Xbox One, Xbox Series X) — February 2
Theatrhythm Final Bar Line (Nintendo Switch, PS4) — February 16
Wild Hearts (PS5, Windows PC, Xbox Series X) — February 17
Atomic Heart (PS4, PS5, Windows PC, Xbox One, Xbox Series X) — February 21
Like a Dragon: Ishin! (PS4, PS5, Windows PC, Xbox One, Xbox Series X) — February 21
Horizon Call of the Mountain (PSVR2) — February 22
Fantavision 202X (PS5, PSVR2) — February 22
Moss (PSVR2) — February 22
Moss: Book 2 (PSVR2) — February 22
Zenith: The Last City (PSVR2) — February 22
Digimon World: Next Order (Nintendo Switch, Windows PC) – February 22
Blood Bowl 3 (PS4, PS5, Windows PC, Xbox One, Xbox Series X) — February 23
Company of Heroes 3 (Windows PC) — February 23
Kirby's Return to Dream Land Deluxe (Nintendo Switch) — February 24
Kerbal Space Program 2 (PS4, PS5, Windows PC, Xbox One, Xbox Series X) — February 24
Octopath Traveler 2 (Nintendo Switch, PS4, PS5, Windows PC) — February 24
Destiny 2: Lightfall (PS4, PS5, Windows PC, Xbox One, Xbox Series X) — February 28
March 2023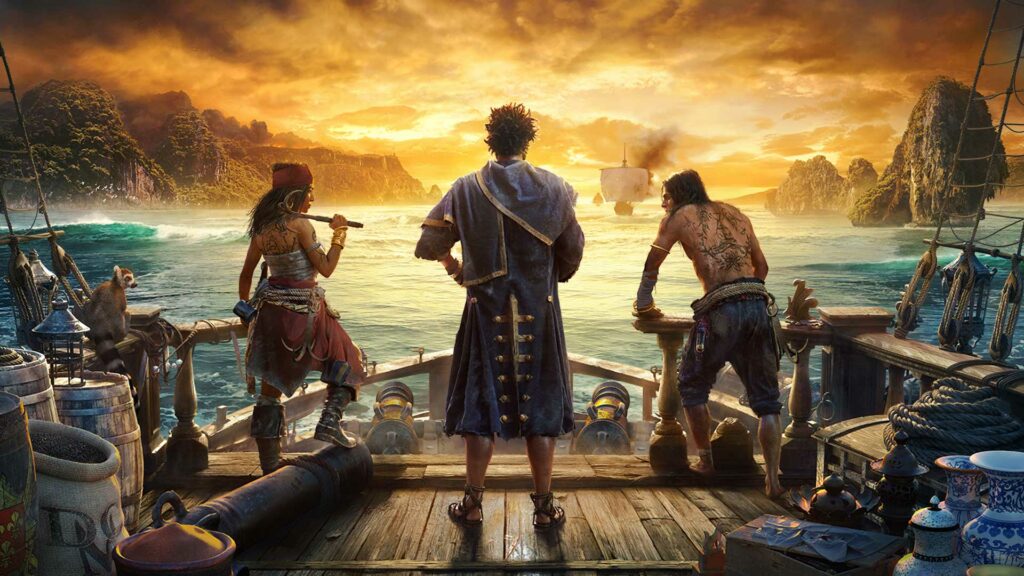 The Day Before (Windows PC) — March 1
Wo Long: Fallen Dynasty (PS4, PS5, Windows PC, Xbox One, Xbox Series X) — March 3
The Last of Us Part I (Windows PC) — March 3
Fatal Frame: Mask of the Lunar Eclipse (Nintendo Switch, PS4, PS5, Windows PC, Xbox One, Xbox Series X) — March 9
Skull and Bones (Amazon Luna, PS5, Windows PC, Xbox Series X) — March 9
Star Wars Jedi: Survivor (PS5, Windows PC, Xbox Series X) — March 17
Bayonetta Origins: Cereza and the Lost Demon (Nintendo Switch) — March 17
Resident Evil 4 Remake (PS4, PS5, Windows PC, Xbox Series X) — March 24
Crime Boss: Rockay City (Windows PC) — March 28
System Shock remake (Linux, Mac, PS4, PS5, Windows PC, Xbox One, Xbox Series X) — TBA
Sifu (Windows PC, Xbox One, Xbox Series X) — TBA
April 2023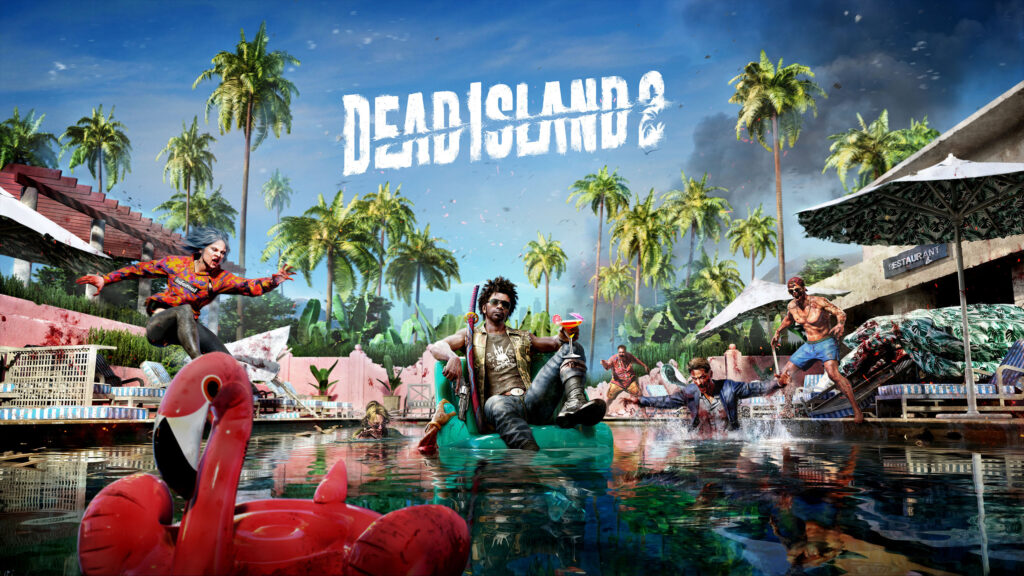 Hogwarts Legacy (PS4, Xbox One) — April 4
Meet Your Maker (PS4, PS5, Windows PC, Xbox One, Xbox Series X) — April 4
GrimGrimoire OnceMore (Nintendo Switch, PS4, PS5) — April 4
Road 96: Mile 0 (PS4, PS5, Xbox One, Xbox Series X/S, Nintendo Switch, PC) – April 4
Mega Man Battle Network Legacy Collection (Nintendo Switch, PS4, Windows PC) — April 14
Minecraft Legends (Nintendo Switch, PS4, PS5, Xbox One, Xbox Series X/S, PC) – April 18
The Mageseeker: A League of Legends Story (PS4, PS5, Xbox One, Xbox Series X/S, Nintendo Switch, PC) – April 18
Stray Blade (PS5, Xbox Series X/S, PC) – April 20
Advance Wars 1+2 Reboot Camp (Nintendo Switch) – April 21
Stranded: Alien Dawn (PS4, PS5, Xbox One, Xbox Series X/S, PC) – April 25
Honkai: Star Rail (PS4, PS5, PC) – April 26
Live a Live (PS4, PS5, PC) – April 27
Dead Island 2 (PS4, PS5, Windows PC, Xbox One, Xbox Series X) — April 28
Star Trek: Resurgence (PS4, PS5, Windows PC, Xbox One, Xbox Series X) — TBA
May 2023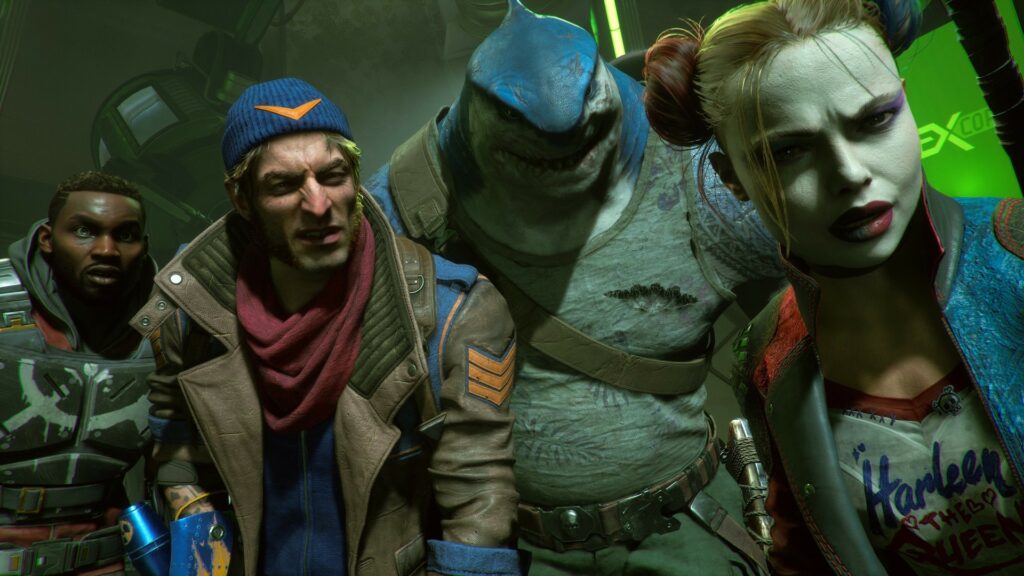 Age of Wonders 4 (PS5, Xbox Series X/S, PC) – May 2
Redfall (Xbox Series X/S, PC) – May 2
Darkest Dungeon 2 (PC) – May 8
The Legend of Zelda: Tears of the Kingdom (Nintendo Switch) — May 12
Atlas Fallen (PS5, Xbox Series X/S, PC) – May 16
Farming Simulator 23 (Nintendo Switch) – May 23
After Us (PS5, Xbox Series X/S, PC) – May 23
The Lord of the Rings: Gollum (PS4, PS5, Xbox One, Xbox Series X/S, PC) – May 25
Suicide Squad: Kill the Justice League (PS5, Windows PC, Xbox Series X) — May 28
System Shock (PC) – May 30
June 2023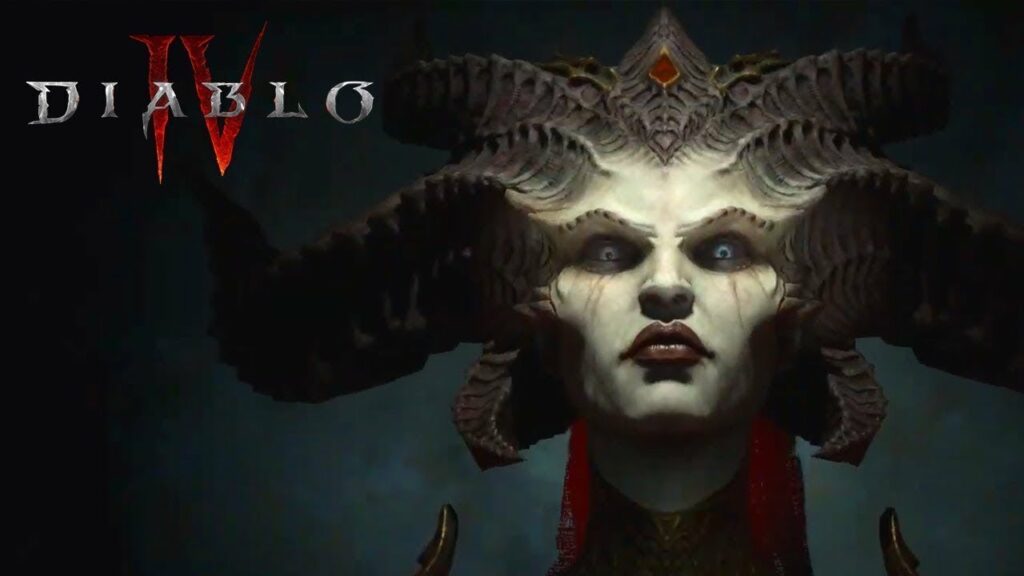 Street Fighter 6 (PS4, PS5, Windows PC, Xbox Series X) — June 2
Diablo 4 (PS4, PS5, Windows PC, Xbox One, Xbox Series X) — June 6
Loop8: Summer of Gods (PS4, Xbox One, Nintendo Switch, PC) – June 6
Goodbye Volcano High (PS4, PS5, PC) – June 15
Aliens: Dark Descent (PS4, PS5, PC, Xbox One, Xbox Series X/S) – June 20
Story of Seasons: A Wonderful Life (PS5, Xbox Series X/S, Nintendo Switch, PC) – June 27
RoboCop: Rogue City (Nintendo Switch, PS5, Windows PC, Xbox Series X) — TBA
July 2023
The Legend of Heroes: Trails into Reverie (PS5, PS4, Nintendo Switch, Windows PC) – July 7
Atelier Marie Remake: The Alchemist of Salburg (PS4, PS5, Nintendo Switch, PC) – July 13
Exoprimal (PS4, PS5, Xbox One, Xbox Series X/S, PC) – July 14
LISA: Definitive Edition (PS5, PS5, Xbox One, Xbox Series X/S, Nintendo Switch, PC) – July 18
Hogwarts Legacy (Nintendo Switch) — July 25
Ratchet & Clank: Rift Apart (PC) – July 26
Disney Illusion Island (Nintendo Switch) – July 28
August 2023
Gord (PS5, Xbox Series X/S, PC) – August 8
Atlas Fallen (PS5, Xbox Series X/S, PC) – August 10
Genshin Impact 4.0 – Fontaine (PS5, PS4, PC, Mobile) – August 16
The Texas Chainsaw Massacre (PS4, PS5, Xbox One, Xbox Series X/S, PC) – August 18
Madden NFL 24 (PS5, PS4, Xbox One, Xbox Series X/S, PC) – August 18
Smurfs Kart (PS4, PS5, Xbox One, Xbox Series X/S) – August 22
Immortals of Aveum (PS5, Xbox Series X/S, PC) – August 23
Armored Core VI: Fires of Rubicon (PS4, PS5, Xbox One, Xbox Series X/S, PC) – August 25
Sea Of Stars (PS4, PS5, Xbox One, Xbox Series X/S, Nintendo Switch, PC) – August 29
Goodbye Volcano High (PS4, PS5, PC) – August 29
War Hospital (PS5, Xbox Series X/S, PC) – August 31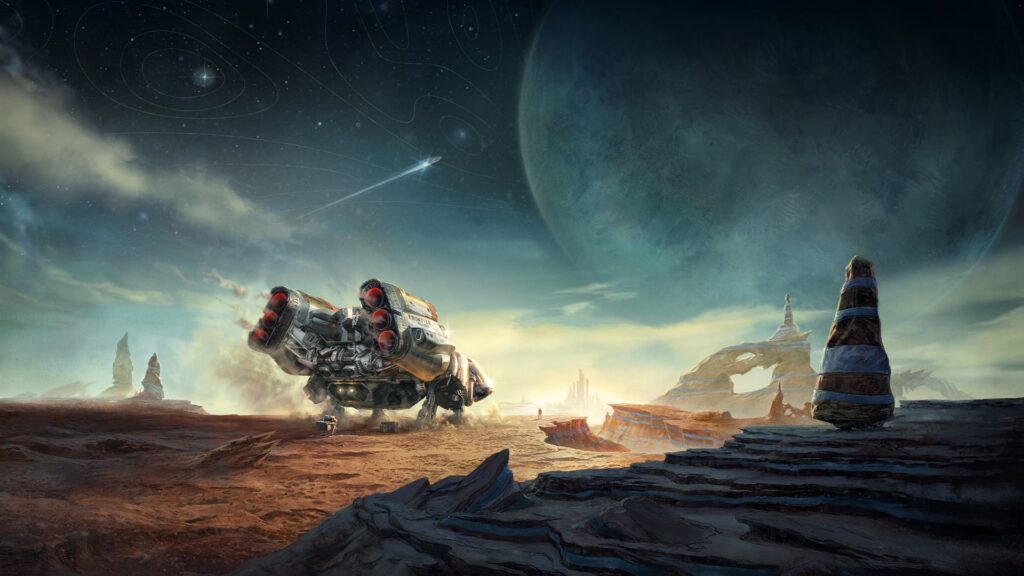 September 2023
Rune Factory 3 Special (Nintendo Switch, PC) – September 5
Chants of Sennaar (Nintendo Switch, PC) – September 5
Starfield (Xbox Series X/S, PC) – September 6
Anonymous;Code (PS4, Nintendo Switch, PC) – September 8
Lies of P (PS4, PS5, Xbox One, Xbox Series X/S, PC) – September 19
Mortal Kombat 1 (PS5, Xbox Series X/S, PC) – September 19
Party Animals (Xbox One, Xbox Series X/S, PC) – September 20
Payday 3 (PS5, Xbox Series X/S, PC) – September 21
My Time At Sandrock (PC) – September 26

October 2023
Silent Hope (Nintendo Switch, PC) – October 3
Assassin's Creed Mirage (PS5, PS4, Xbox Series X/S, Xbox One, PC) – October 5
Detective Pikachu Returns (Nintendo Switch) – October 6
Sword Art Online Last Recollection (PS5, PS4, Xbox Series X/S, Xbox One, PC) – October 6
Forza Motorsport (Xbox Series X/S, PC) – October 10
The Grinch: Christmas Adventures (PS5, PS4, Xbox Series X/S, Xbox One, Nintendo Switch, PC) – October 13
The Lords of the Fallen (PS5, Xbox Series X/S, PC) – October 13
Alan Wake 2 (PS5, Xbox Series X/S, PC) – October 17
Overpass 2 (PS5, Xbox Series X/S, PC) – October 19
Marvel's Spider-Man 2 (PS5) – October 20
Super Mario Bros Wonder (Nintendo Switch) – October 20
Just Dance 2024 Edition (PS5, Xbox Series X/S, Nintendo Switch) – October 23
Cities Skylines 2 (PS5, Xbox Series X/S, PC) – October 24
Alone in the Dark (PS5, Xbox Series X/S, PC) – October 25
Headbangers Rhythm Royale (PS5, PS4, Xbox Series X/S, Xbox One, Nintendo Switch, PC) – October 31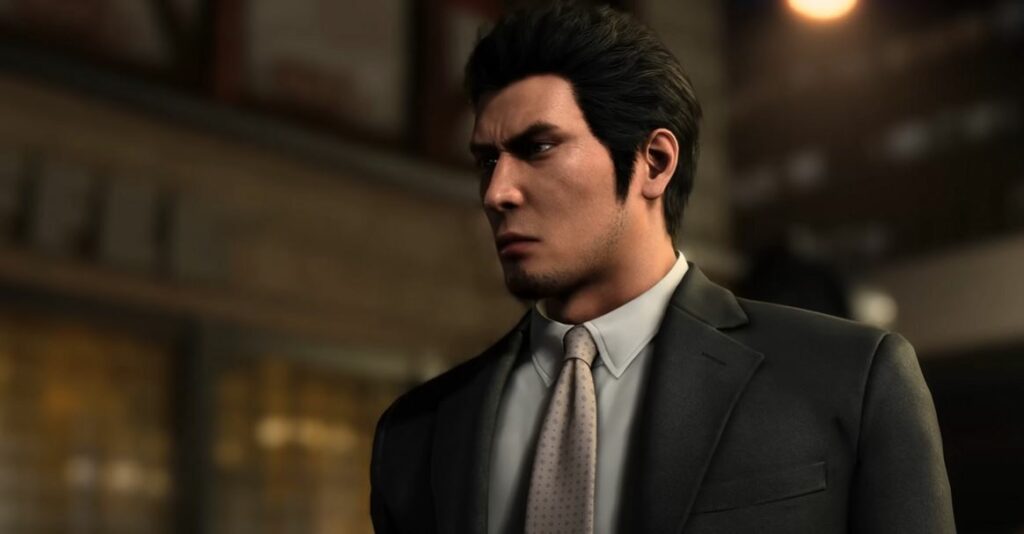 November 2023
Star Ocean The Second Story R (Nintendo Switch) – November 2
Thirsty Suitors (PS5, PS4, Xbox One, Xbox Series X/S, Nintendo Switch, PC) – November 2
Wario Ware Move It (Nintendo Switch) – November 3
The Invincible (PS5, Xbox Series X/S, PC) – November 6
Banishers: Ghosts Of New Eden (PS5, Xbox Series X/S, PC) – November 7
Like A Dragon Gaiden: The Man Who Erased His Name (PS5, PS4, Xbox One, Xbox Series X/S, PC) – November 9
Cuisineer (PC) – November 9
The Day Before (PS5, Xbox Series X/S, PC) – November 10
Call Of Duty: Modern Warfare 3 (PS5, Xbox Series X/S, PC) – November 10
Super Mario RPG Remake (Nintendo Switch) – November 17
Persona 5 Tactica (PS5, PS4, Xbox One, Xbox Series X/S, PC) – November 17
Granblue Fantasy (PS4, PS4, PC) – November 30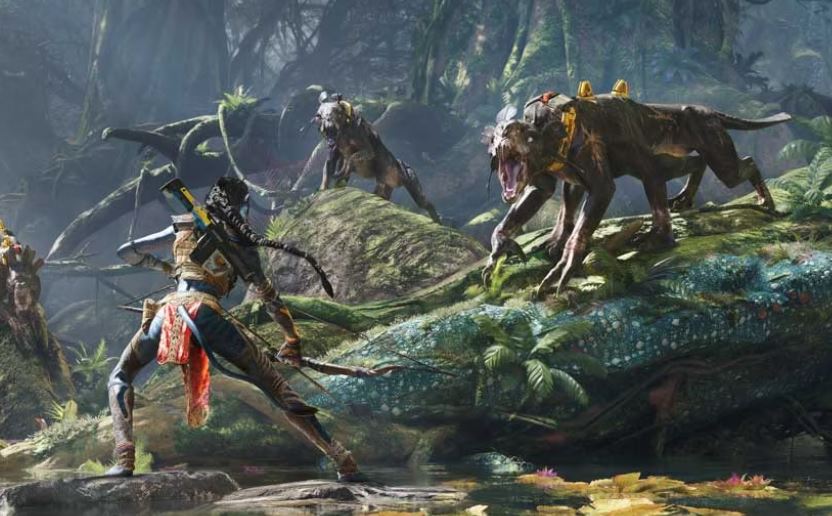 December 2023
Dragon Quest Monsters: The Dark Prince (Nintendo Switch) – December 1
SteamWorld Build (PS5, PS4, Xbox Series X/S, Xbox One, Nintendo Switch, PC) – December 1
Avatar: Frontiers Of Pandora (PS5, Xbox Series X/S, PC) – December 7
House Flipper 2 (PC) – December 14