Bridges of Oppression is a world event located in Jorvik in Assassin's Creed Valhalla.
Your task is to help a blind man get up the bridge.
Here's a walkthrough of Bridges of Oppression in AC Valhalla.
To begin the event, get to the location shown below, marked by the map marker.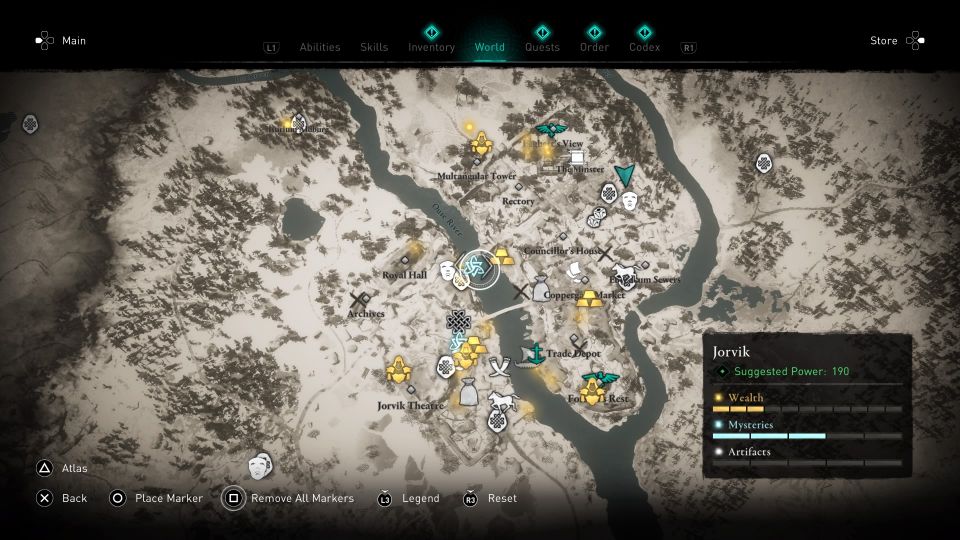 Talk to the blind man
You will hear a blind man sighing below the bridge.
If you look down, you should see him. Talk to him to begin.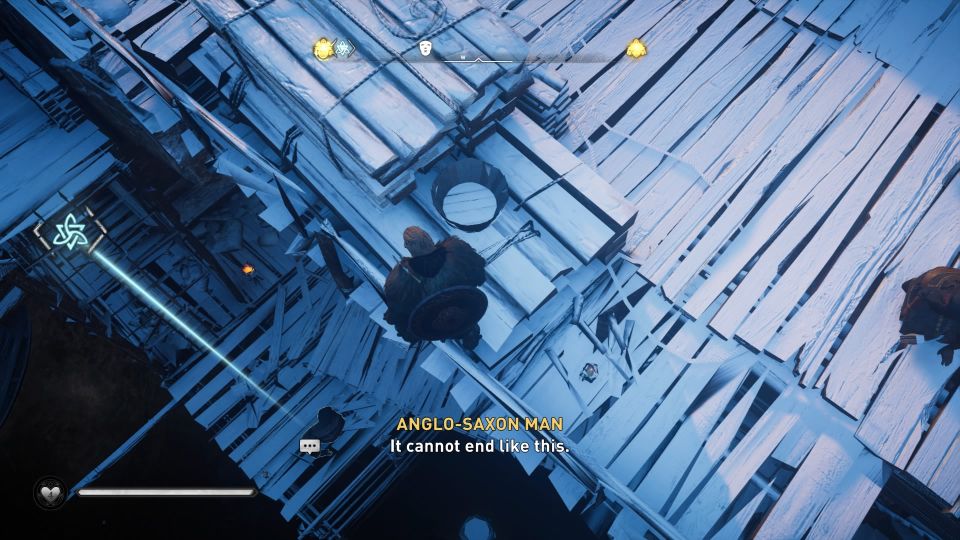 Carry him up the bridge
Carry him up first. To get to the bridge, you can't use the ladder.
Look around the river and you should see some floating wooden planks. You can cross over the river by jumping on those. There's also a staircase going up.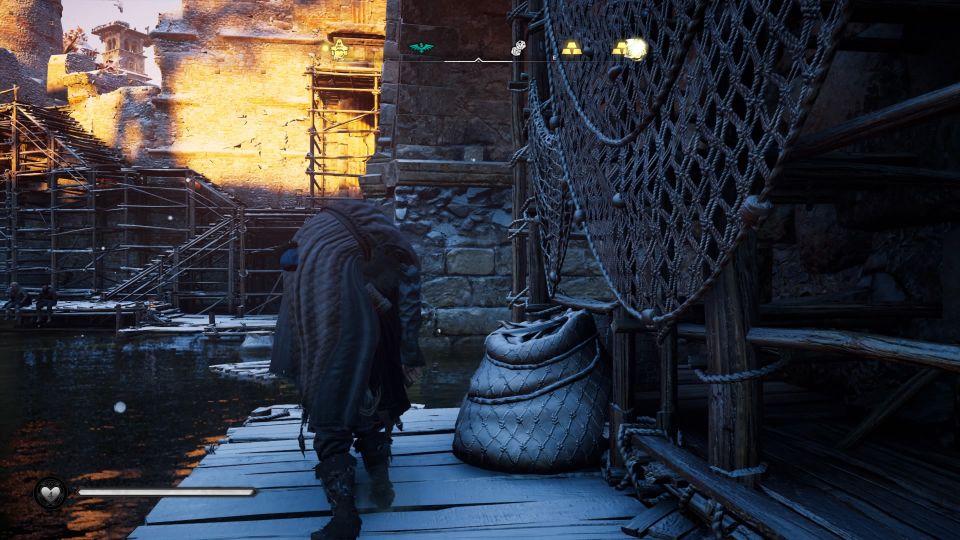 The world event ends after reaching the bridge. He'll be dragged along by his evil employer.
You can decide to kill his employers and he'll thank you for it.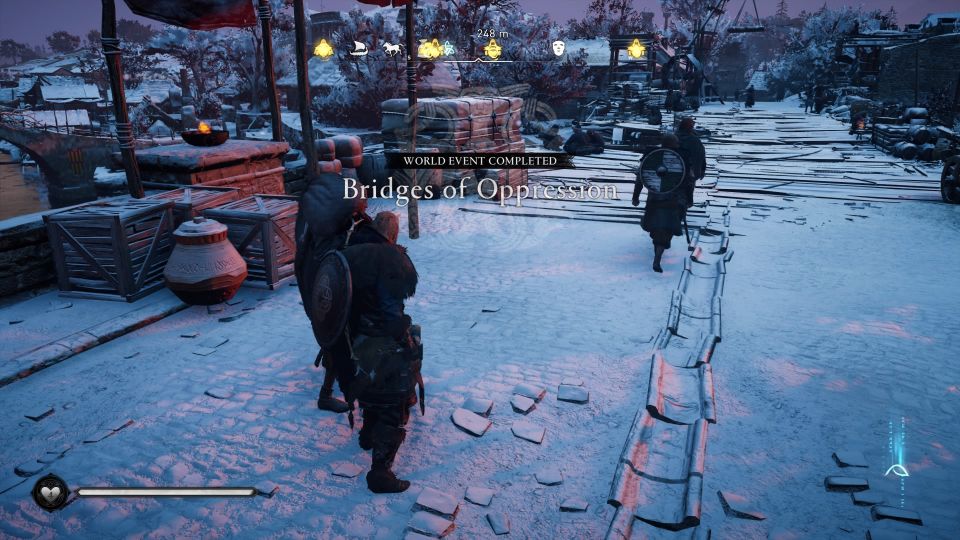 ---
Related posts:
AC Valhalla: Silver Wind Elder Walkthrough
Assassin's Creed Valhalla: Deviled Water Walkthrough