Into the Fog is a main quest in the Wrath of the Druids DLC of Assassin's Creed Valhalla.
Your task is to join Ciara and eliminate a high druid named The Cursed.
Here's a walkthrough of Into the Fog in AC Valhalla.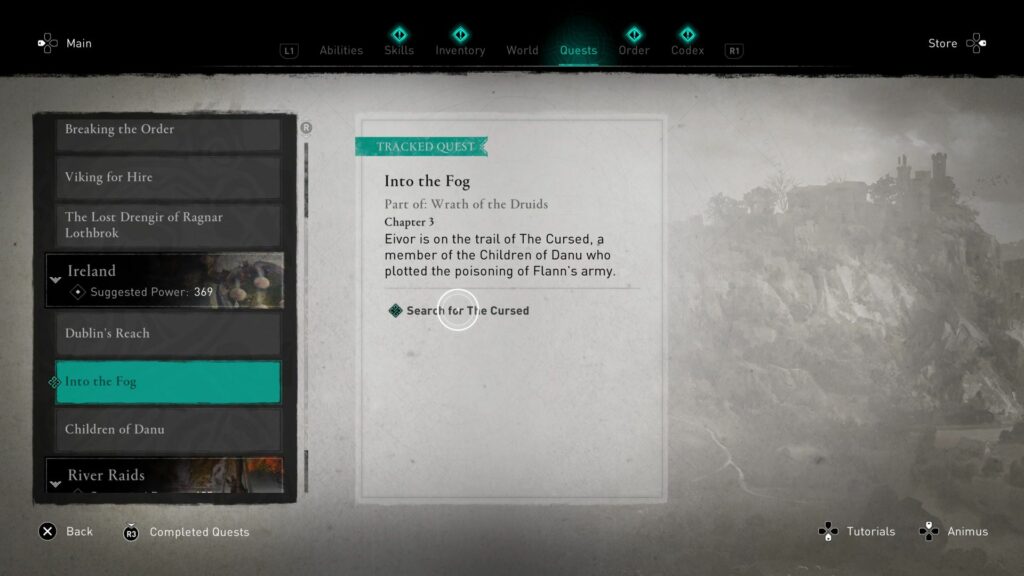 Look for The Cursed
Head to the location shown in the map below, marked by the quest symbol.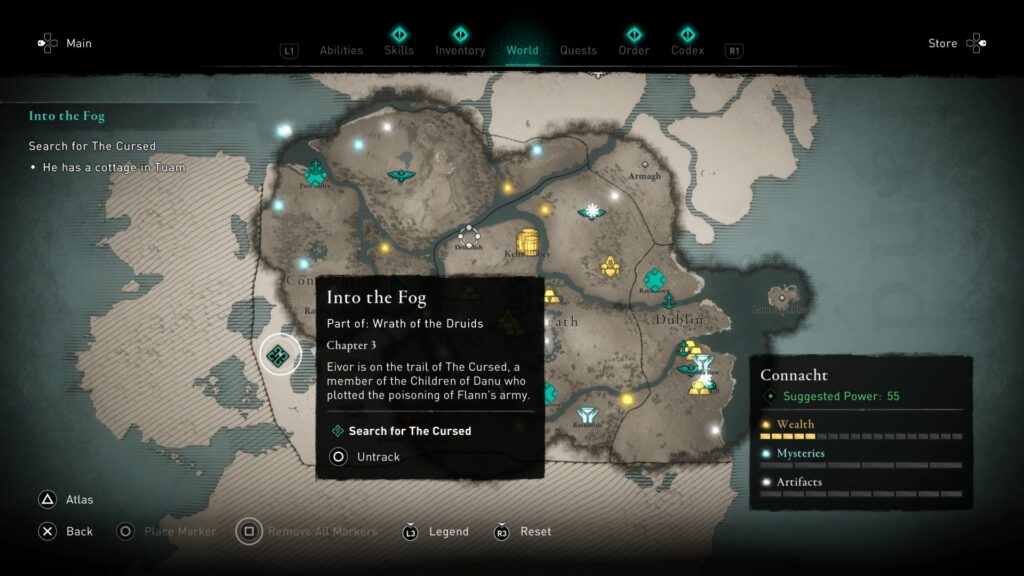 Once you're in Tuam, you'll notice that one of the houses is locked.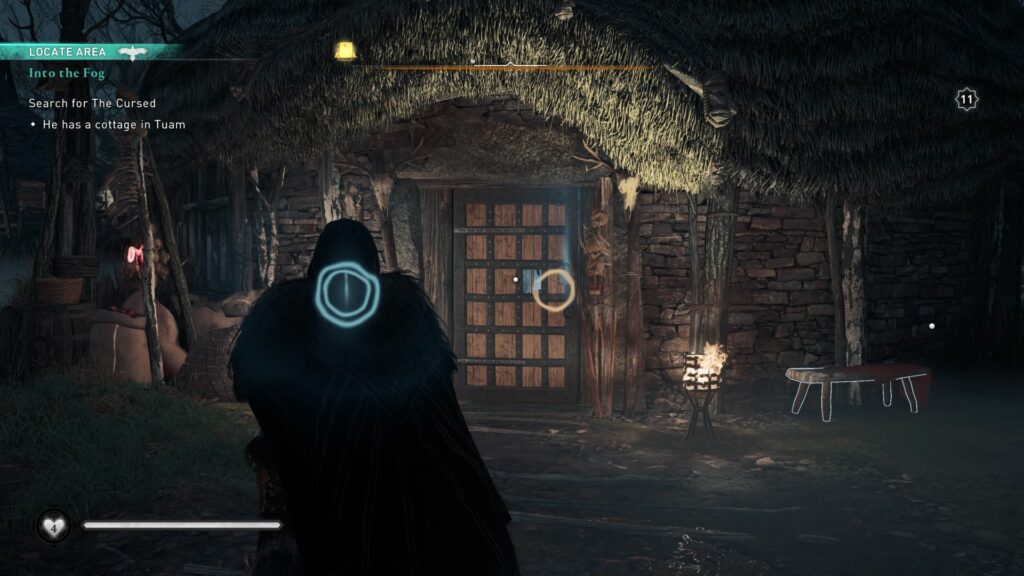 Nearby, there is a key but there are guards in the area. You can kill the guards or you can try to lure them away before taking the key.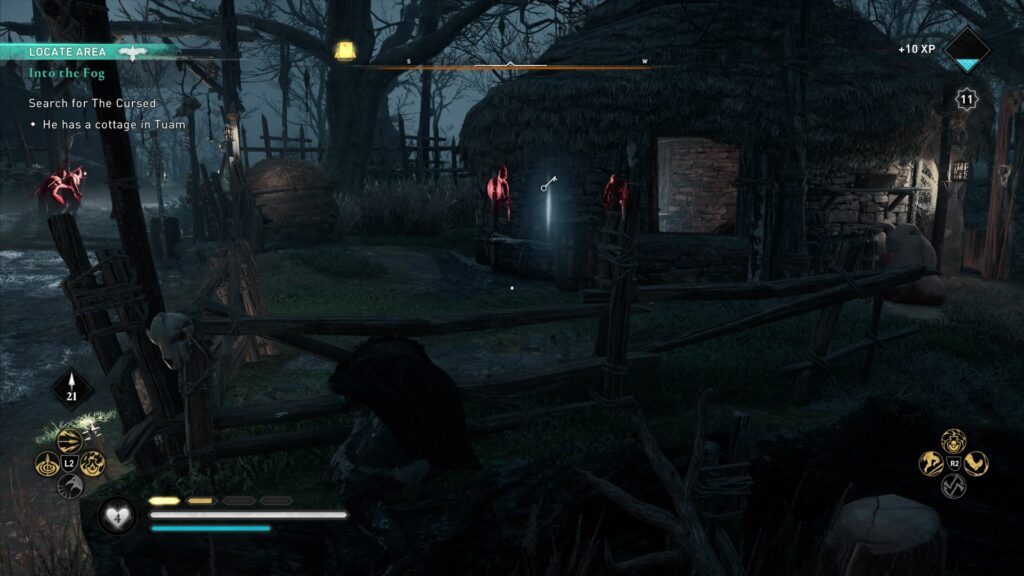 Enter the house using the key and read the note.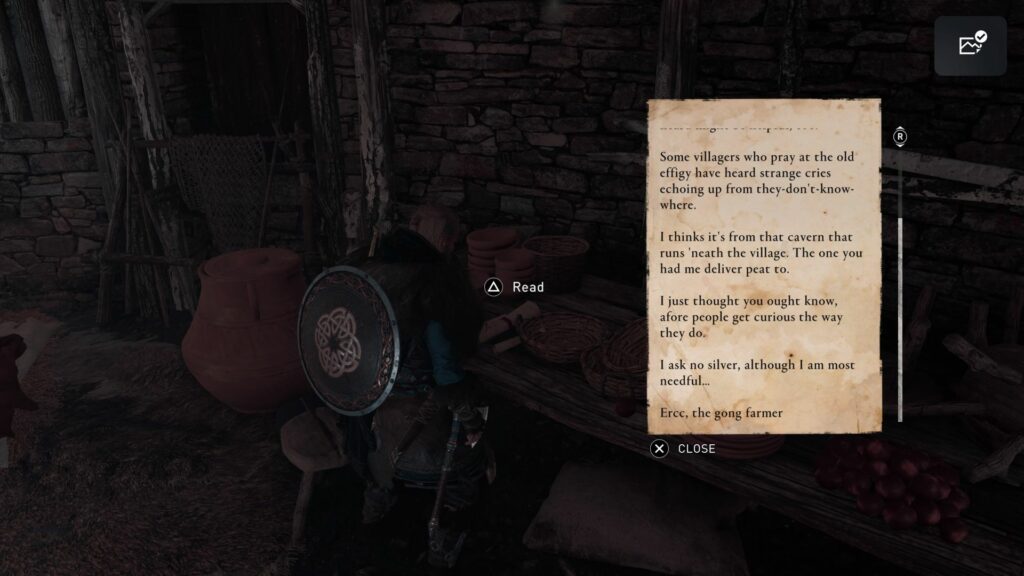 Enter the cave
The location of the cave is shown in the map below, marked by the quest symbol.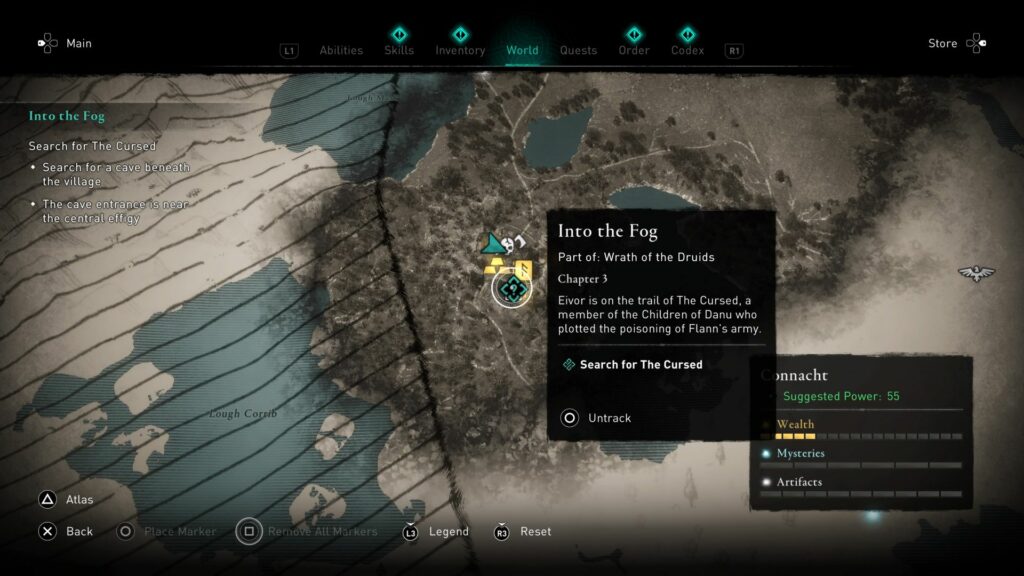 You should see a huge effigy at the middle of Tuam. Once you see it, go behind it and keep walking until you reach the cave.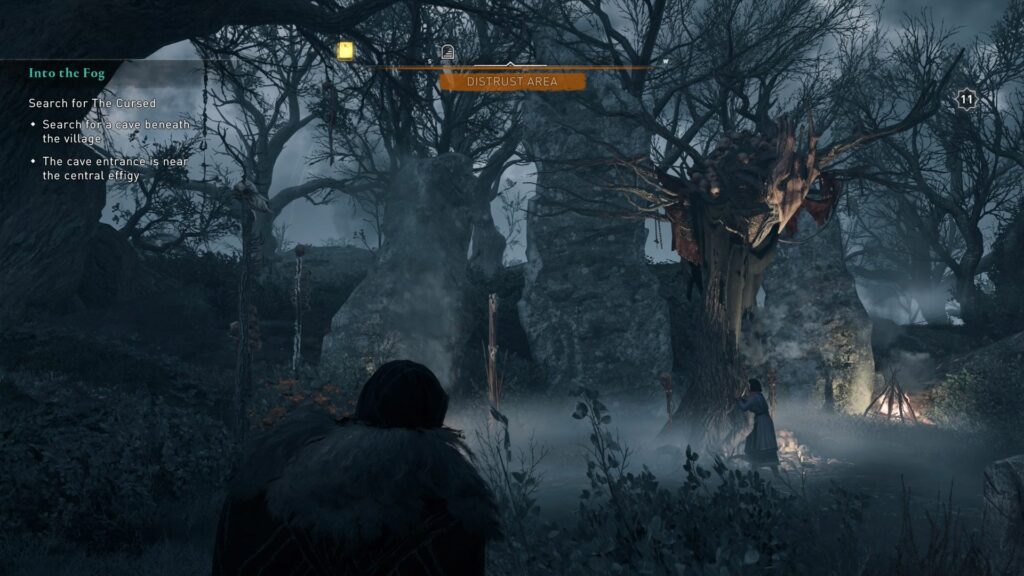 There are a few entrances here. Look for the giant hole that you can jump into.
Jump down and you'll find yourself in a pool of water.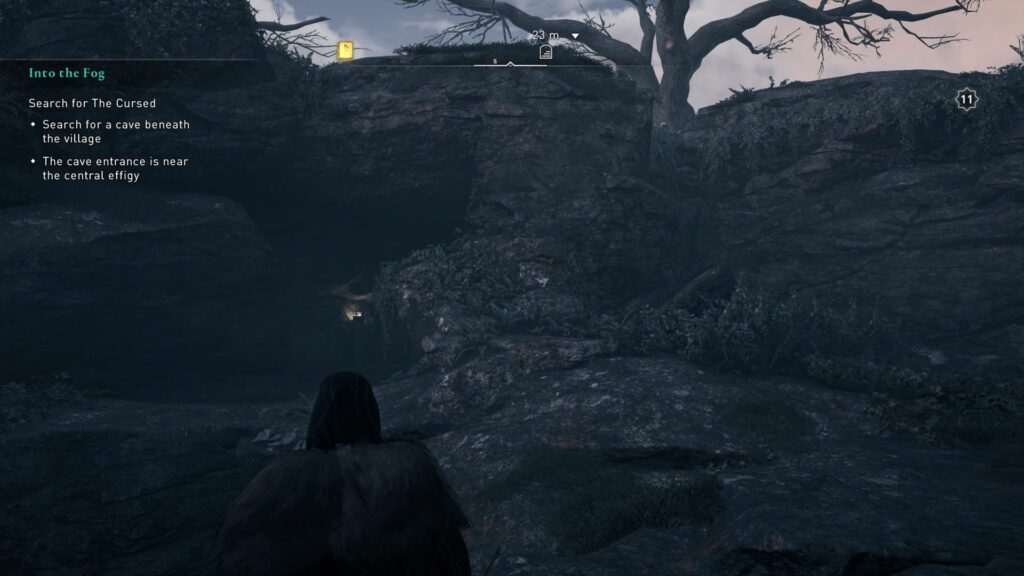 Get up from the water and enter the cave through the gap.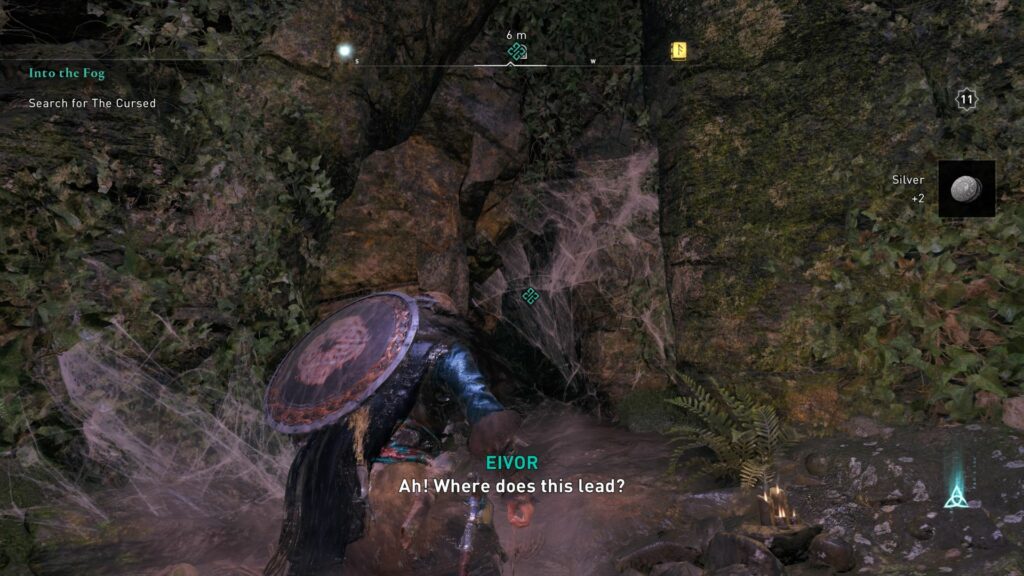 You will then reach a barred door. Look up and you'll see a gap to climb over.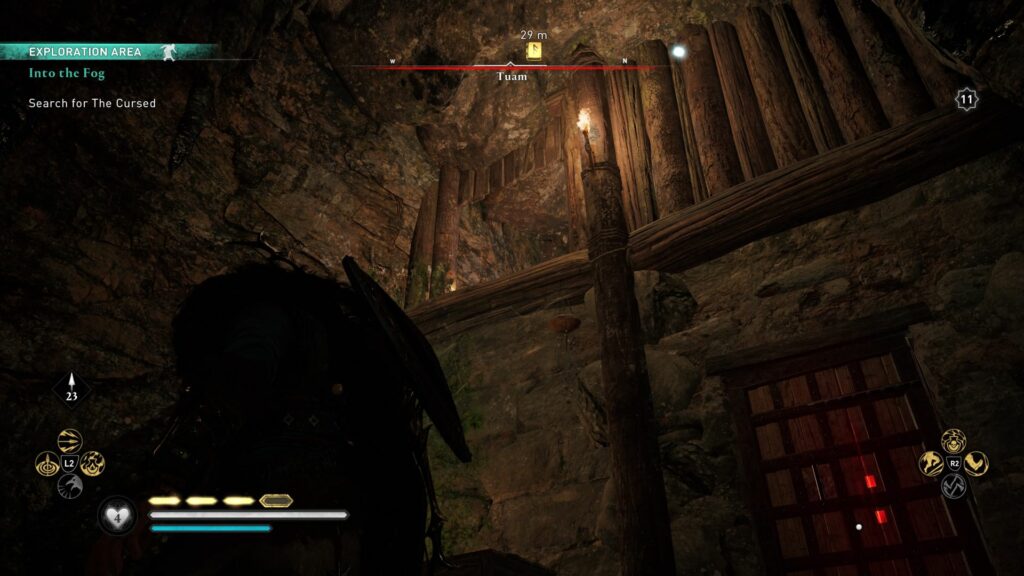 In the next area, you'll find clues as to The Cursed's whereabouts.
Take out the guards in the area as well.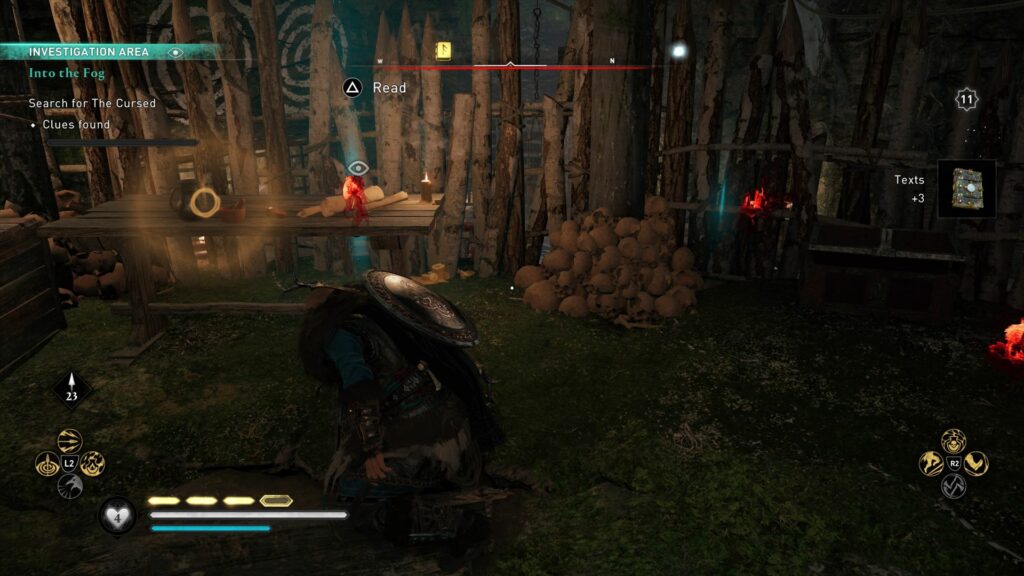 Release the Irish man from the prison to get the final clue.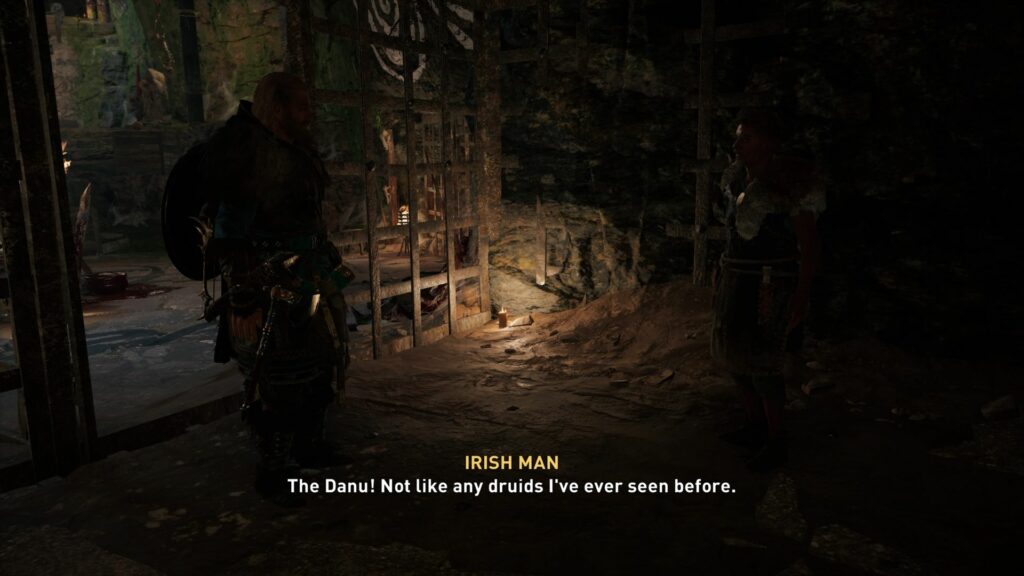 Meet with Ciara
Next, meet with Ciara who is also in Tuam. The location is in the map.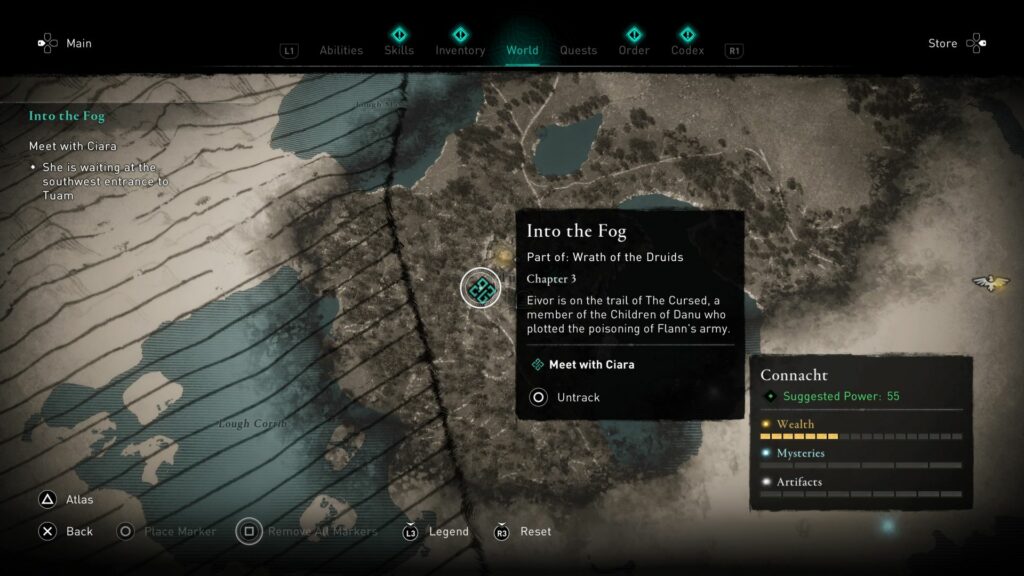 She'll be standing under a big tree. Talk to her to proceed.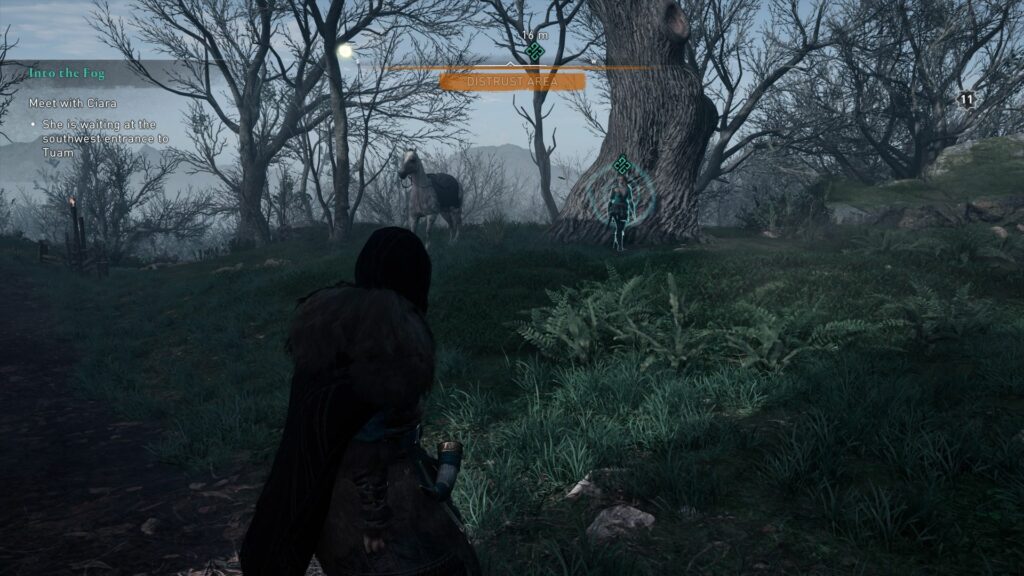 Find and confront The Cursed
Head to The Cursed's location which is also provided on the map. He is near Carnagan.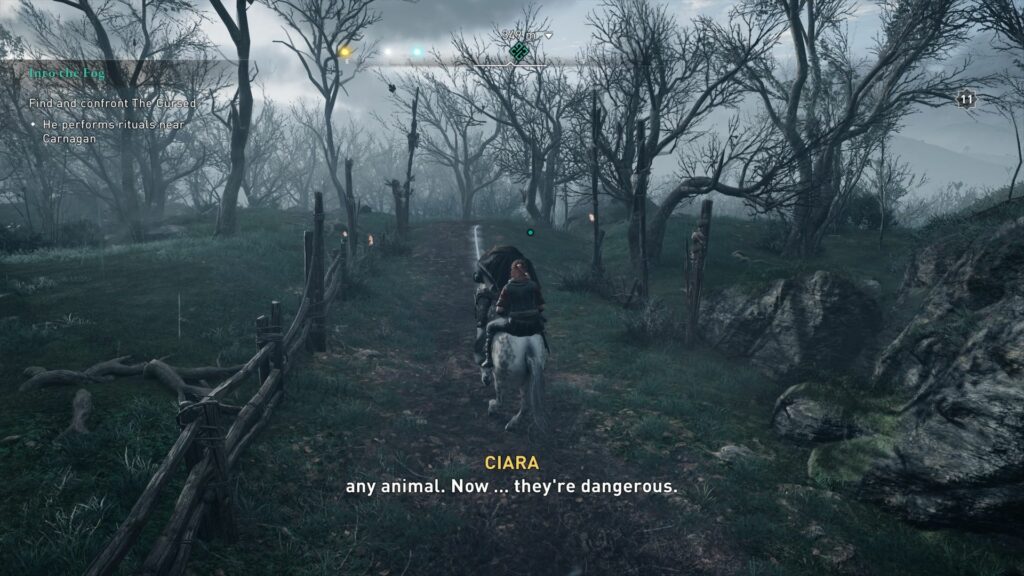 You will then meet a puca. Follow the tracks.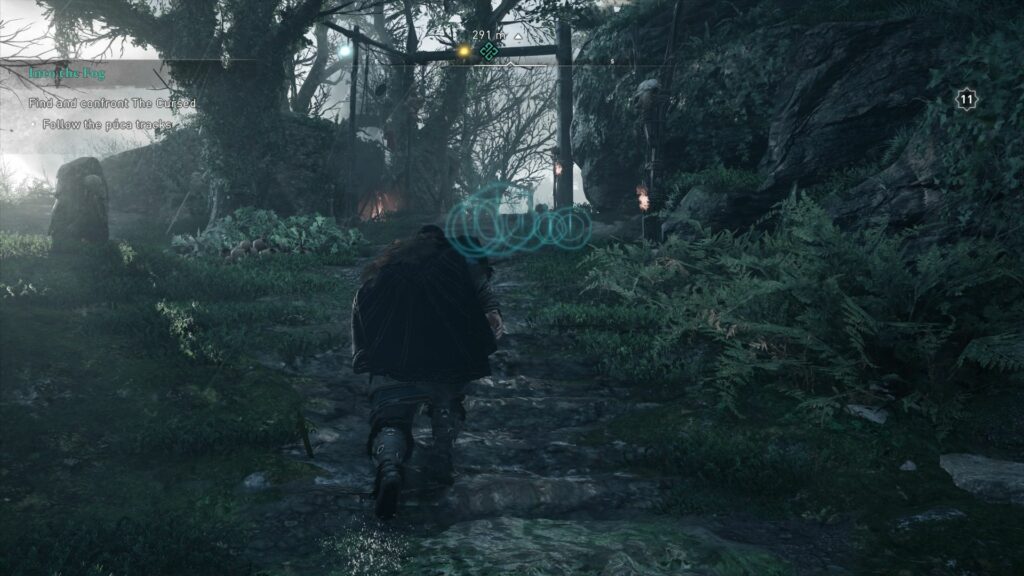 You'll eventually have to survive the puca's attack. The puca will run away before dying.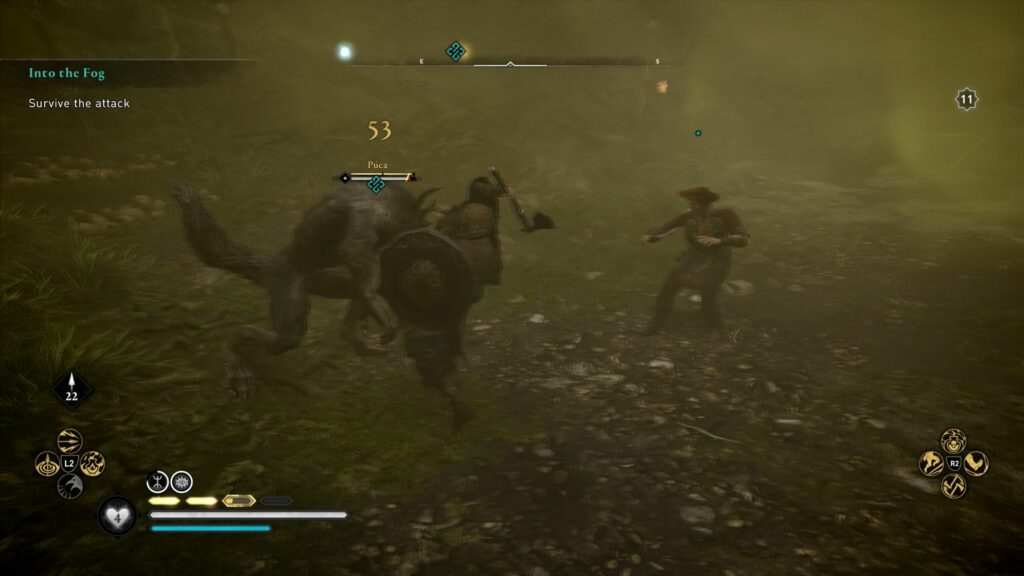 Continue to chase after the puca.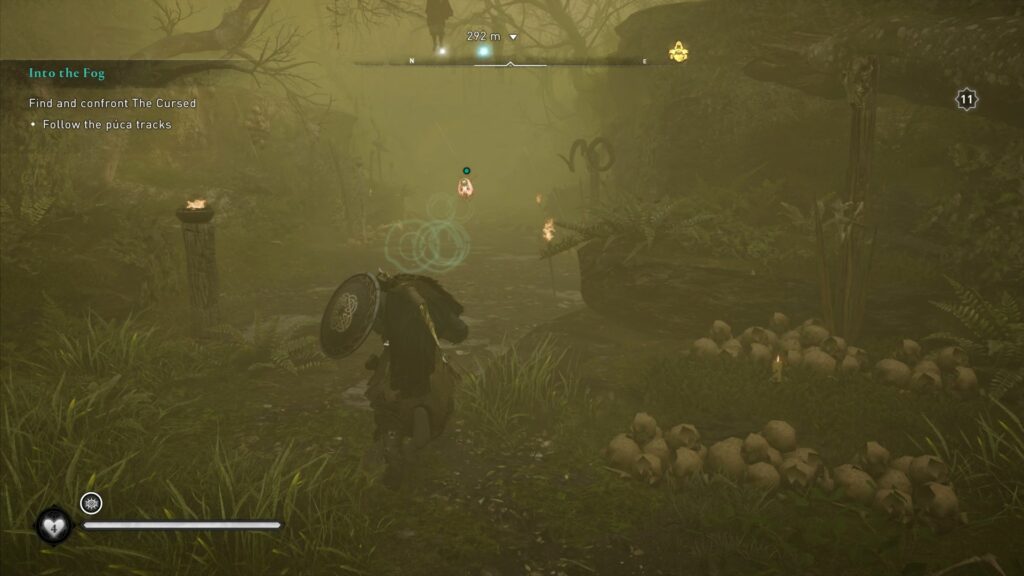 You'll eventually reach the ritual site.
Here, you have to eliminate all of the cultists, including the puca and The Cursed.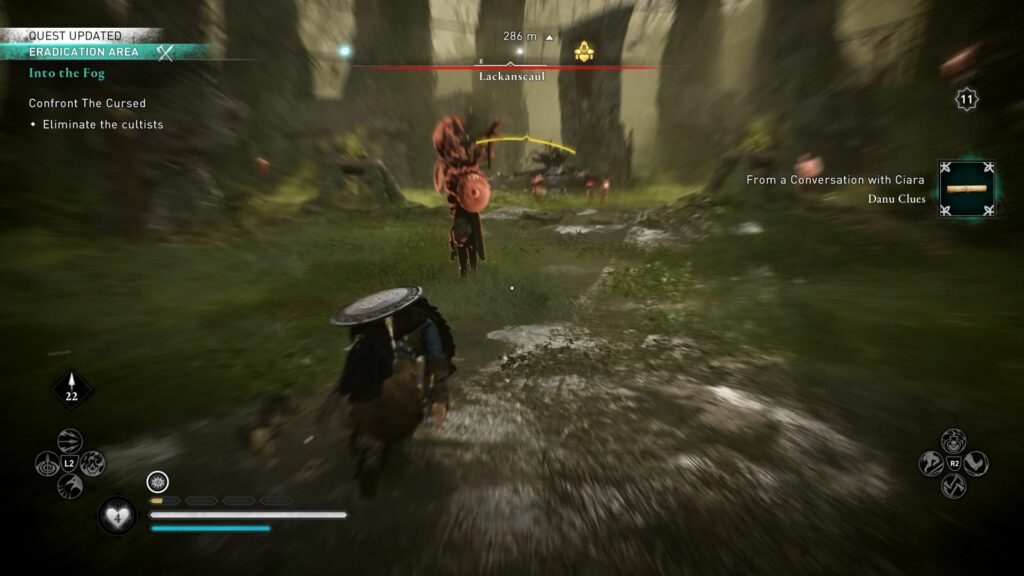 After defeating everyone, confront The Cursed.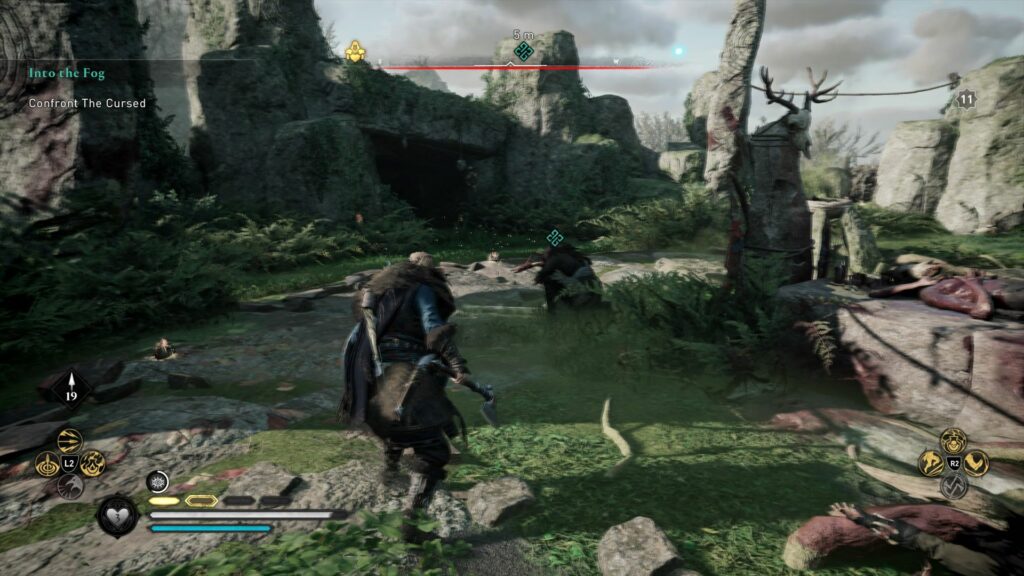 Rejoin Ciara
Once you're done, meet Ciara at the waterfalls east of Port Auley. The location is provided in the map, marked by the quest symbol.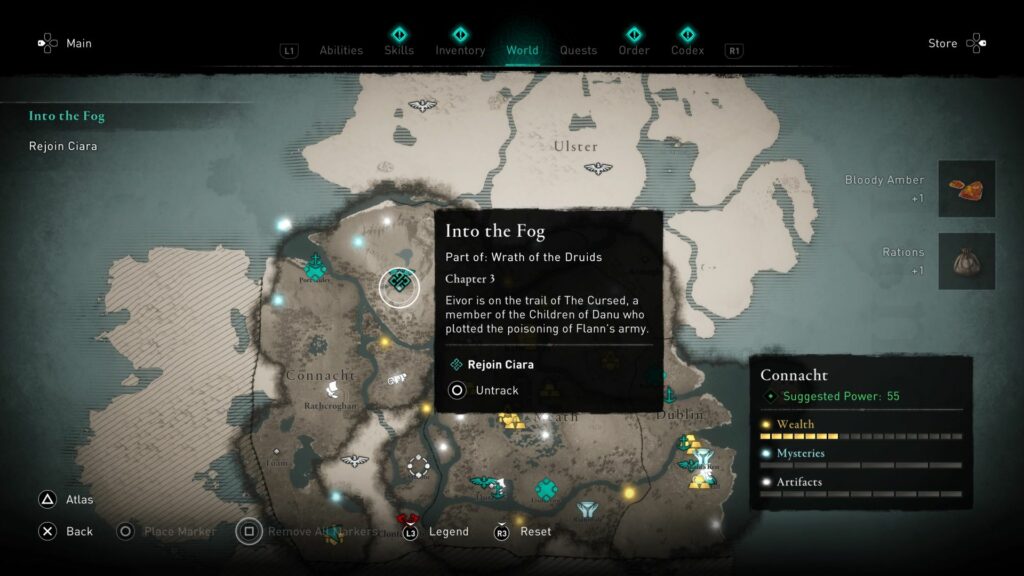 You'll find her at the base of the waterfall. Talk to her.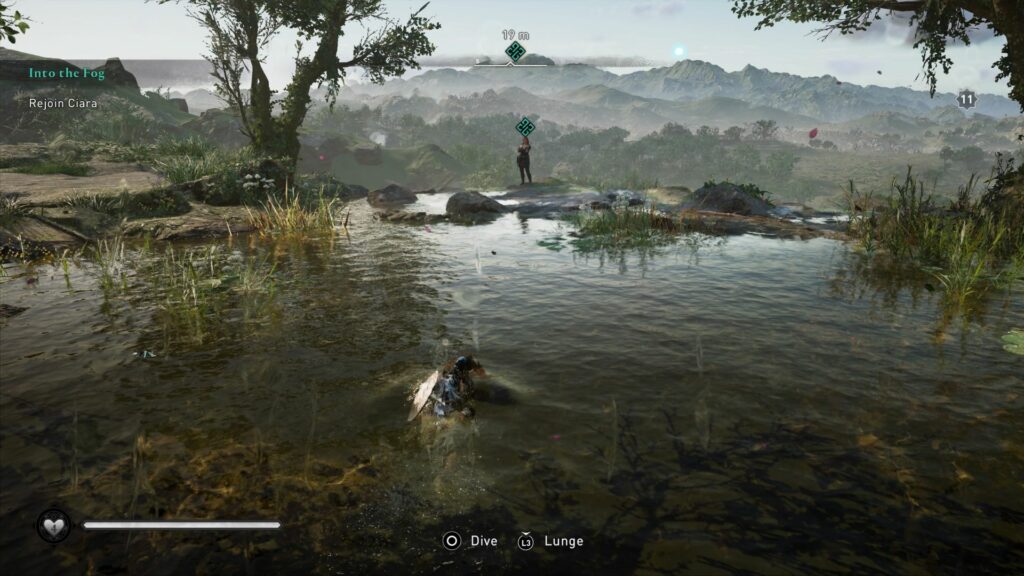 During the conversation, you can choose the romance option.
The quest ends after the cutscene.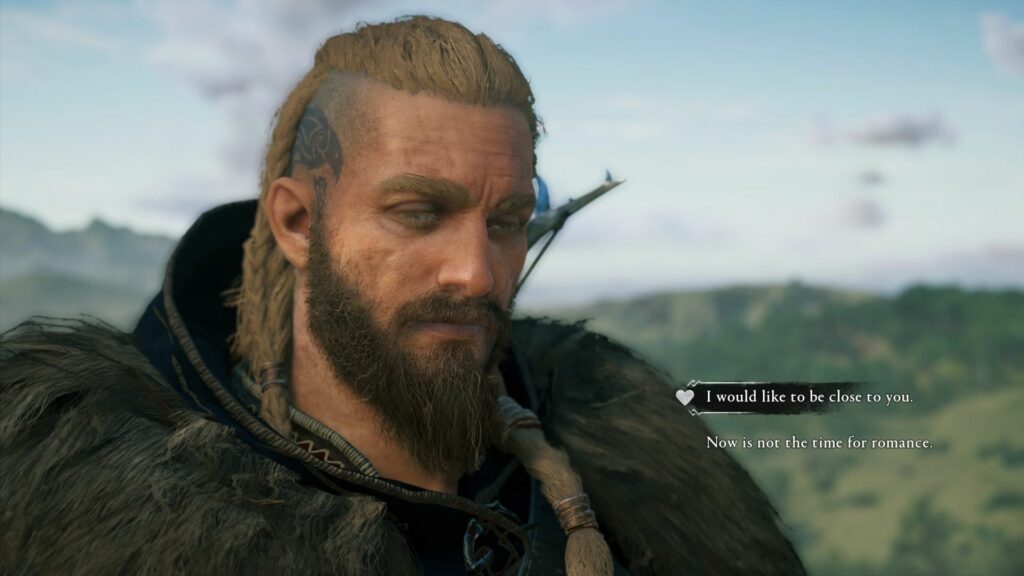 ---
Related posts:
Assassin's Creed Valhalla: Potion Of Blood Walkthrough