The Last Raid is a world event in Oxenefordshire in Assassin's Creed Valhalla.
Your task is to participate in a Norse man's illusion of a raid.
Here's a walkthrough of The Last Raid in AC Valhalla.
To begin the world event, head to the location shown below, marked by the map marker.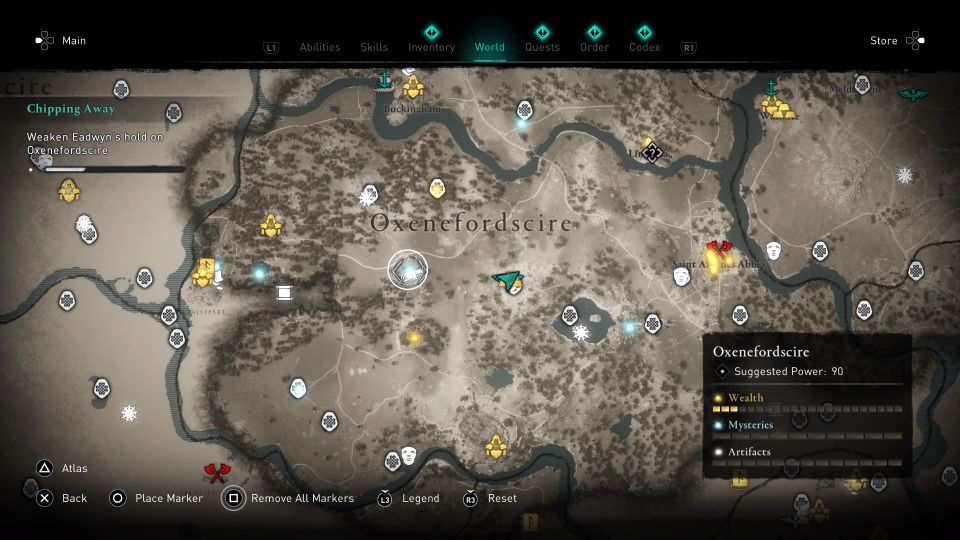 Talk to the man near the longship.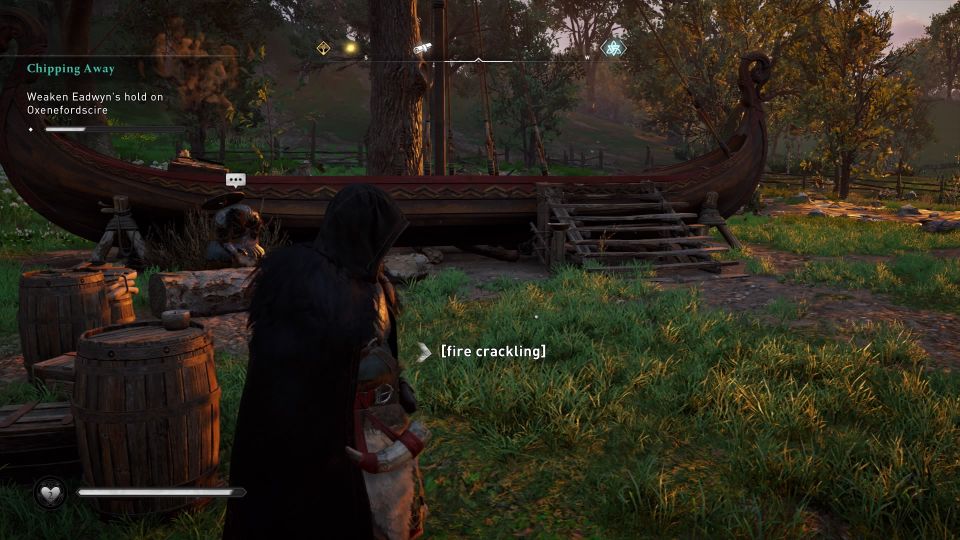 Investigate the surroundings
Use Odin's sight and interact with all of the highlighted items. There should be three of them.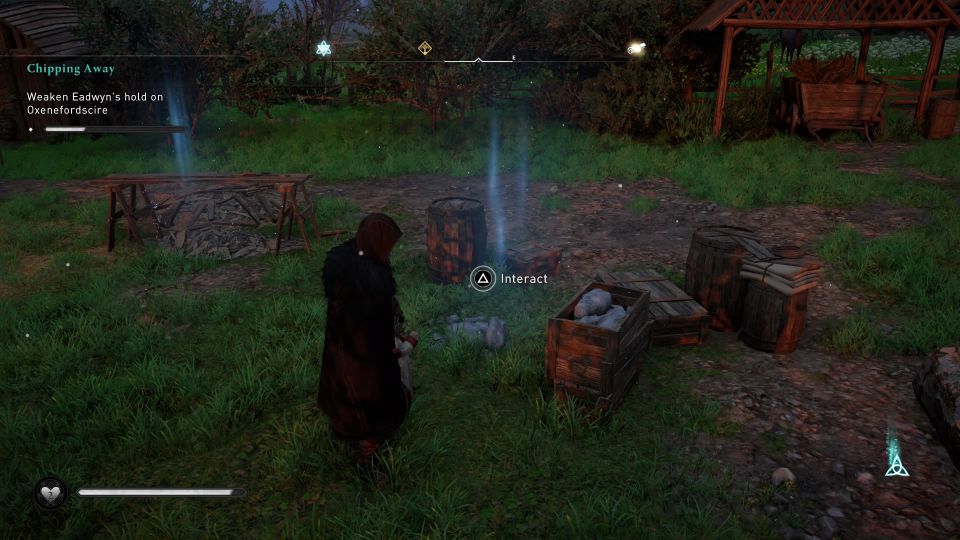 While doing so, you can also collect the saga page collectible.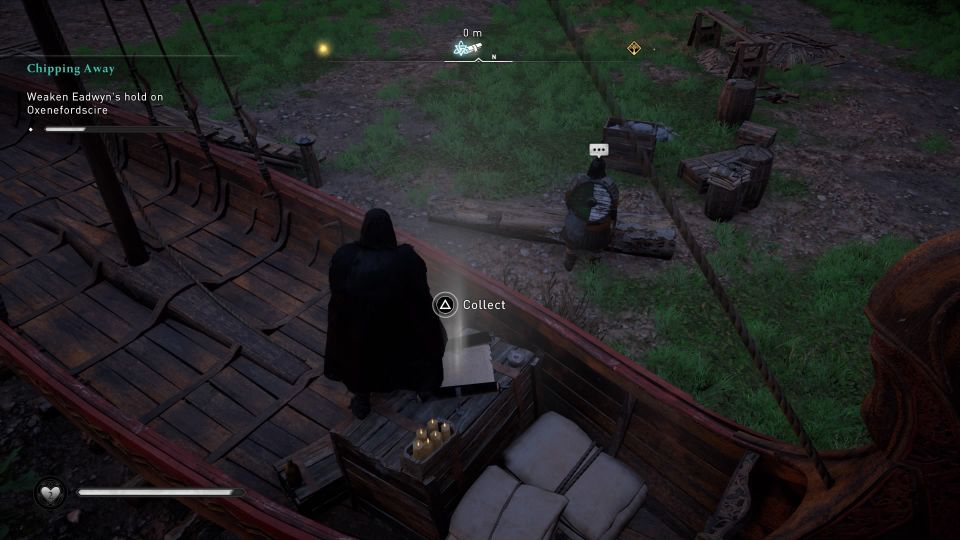 Blow the horn
He will ask you to blow the horn next. Go to your inventory wheel and use the horn.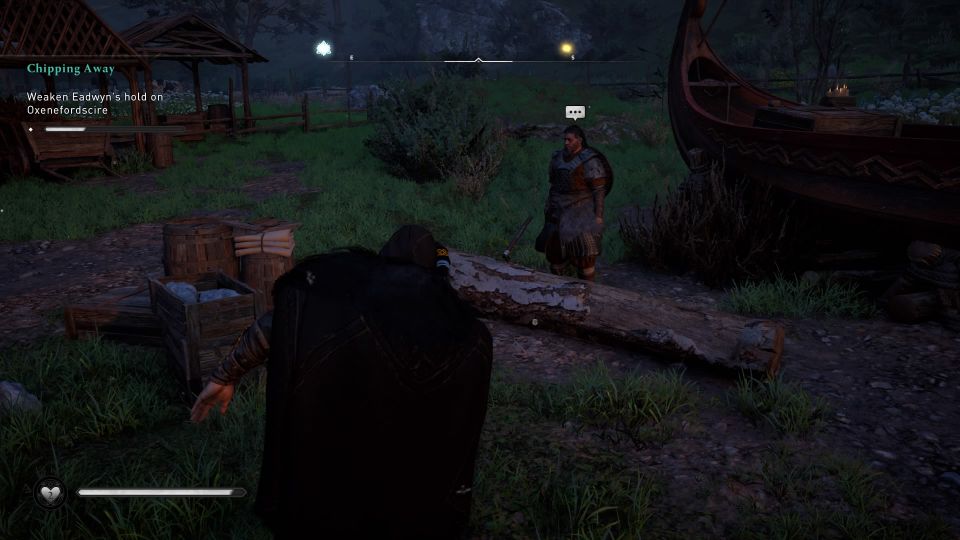 Defeat the wolves
After blowing the horn, three wolves will come and attack. Kill all of the wolves.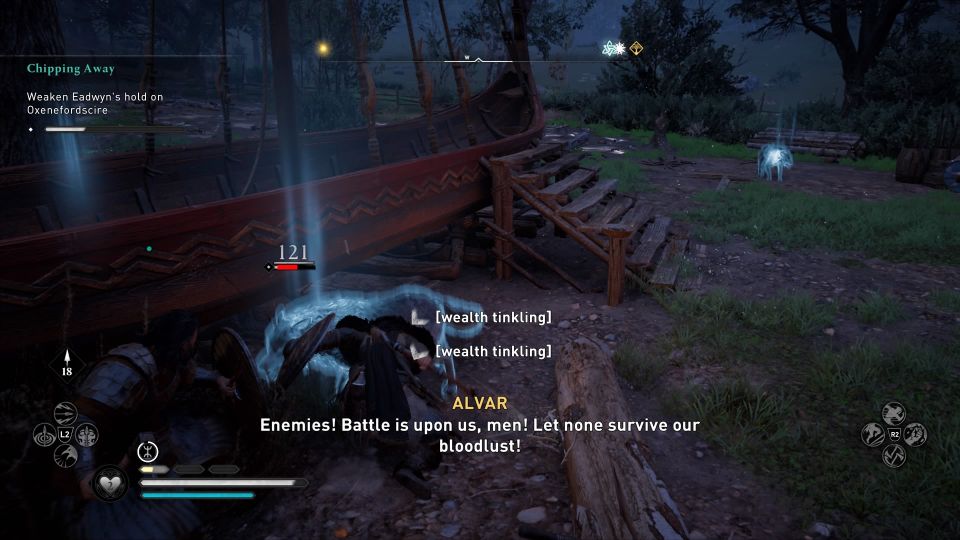 Talk to him again and the world event ends here.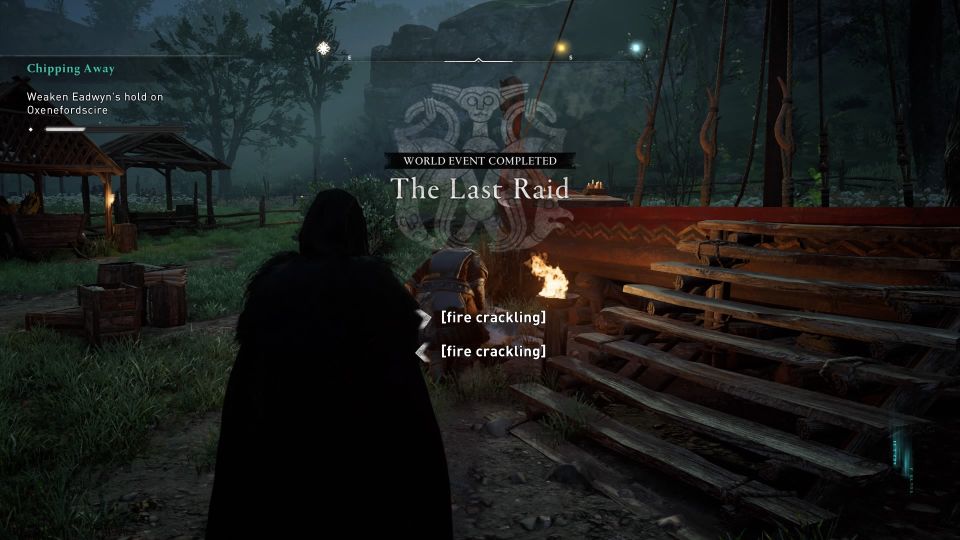 ---
Related posts:
Assassin's Creed Valhalla: Brewing Rebellion Walkthrough
AC Valhalla: Sisters Of The Axe (World Event Walkthrough)