Fly Agaric is a recurring mystery in every region of England and Norway of Assassin's Creed Valhalla.
Each of these hallucination challenges require you to solve something different.
Here's a guide on the Fly Agaric in Hamtunscire in AC Valhalla.
To begin the challenge, get to the location shown below, marked by the map marker.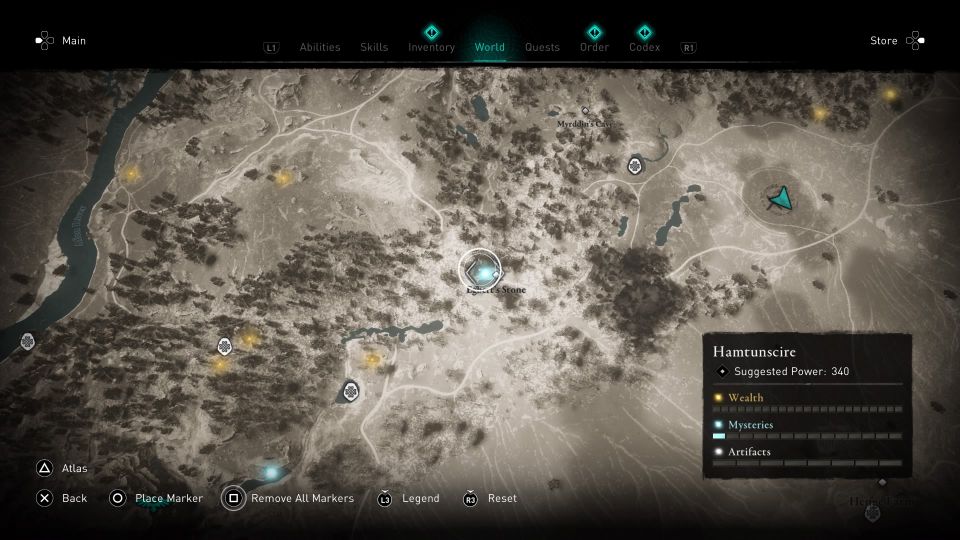 Eat the Fly Agaric mushroom to begin.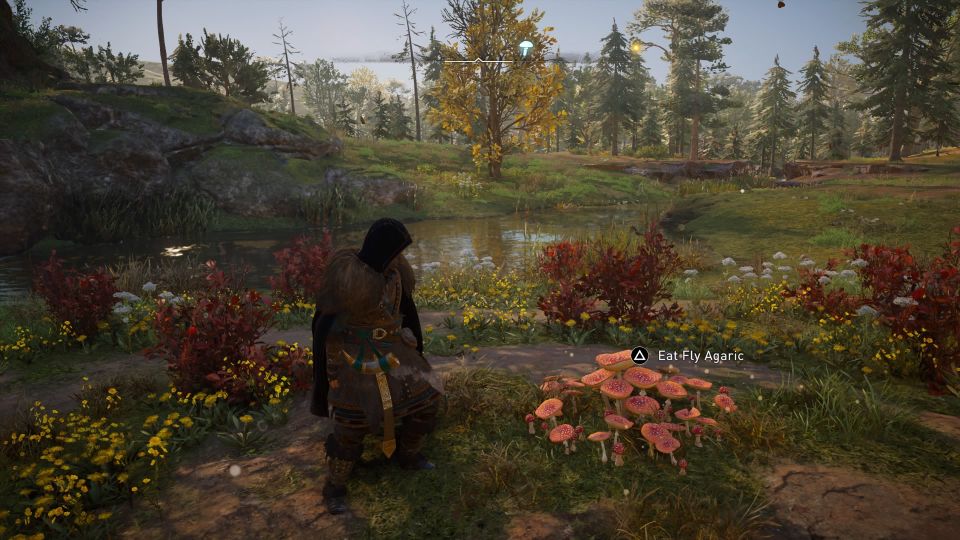 Defeat the enemy
This one is straightforward. You just need to defeat the enemies.
The enemies consist of Jotnar warriors and a hound from Jotunheim.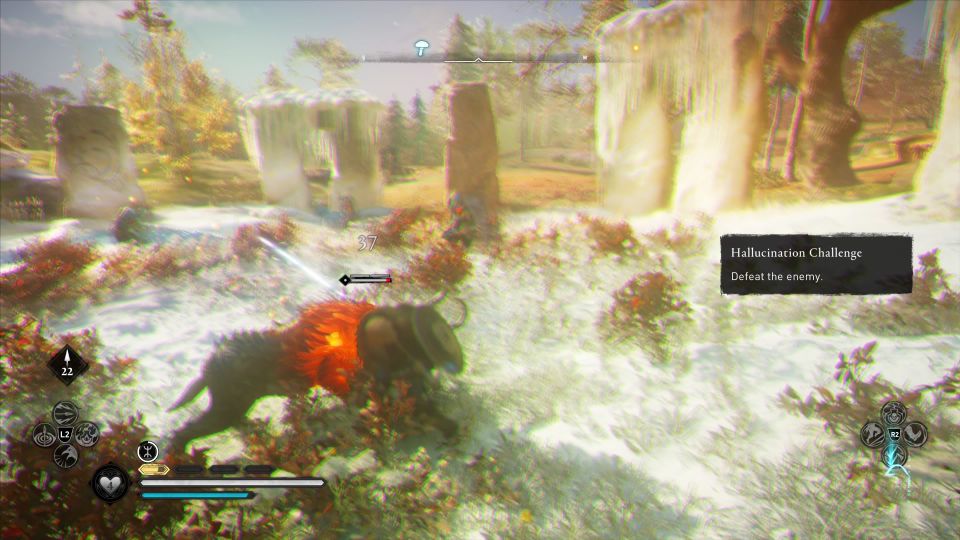 The challenge ends after you've defeated them all.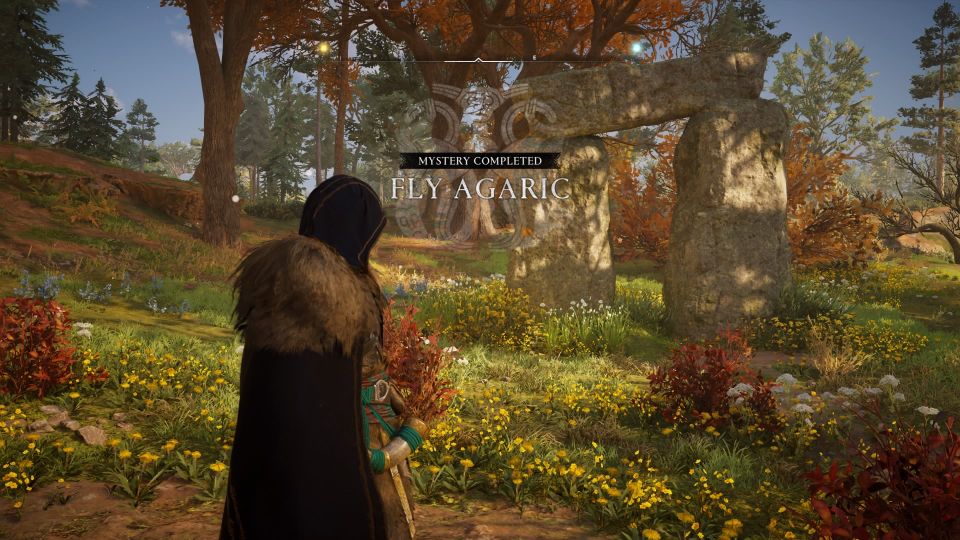 ---
Related posts:
AC Valhalla: Stonehenge Standing Stones Guide
AC Valhalla: Reporting On Hamtunscire Walkthrough