Stonehenge is a standing stones mystery in Hamtunscire in Assassin's Creed Valhalla.
Your objective is to form the symbol when viewed from a specific spot.
Here's a guide on the Stonehenge standing stones in AC Valhalla.
To begin the mystery, get to the location shown below, marked by the map marker.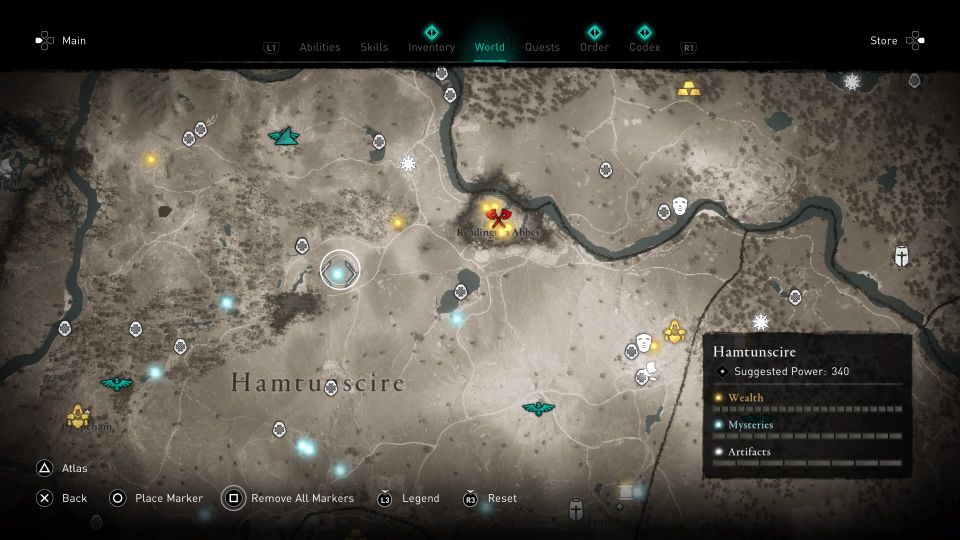 Once you've reached, read the note on the stone to know what symbol to form.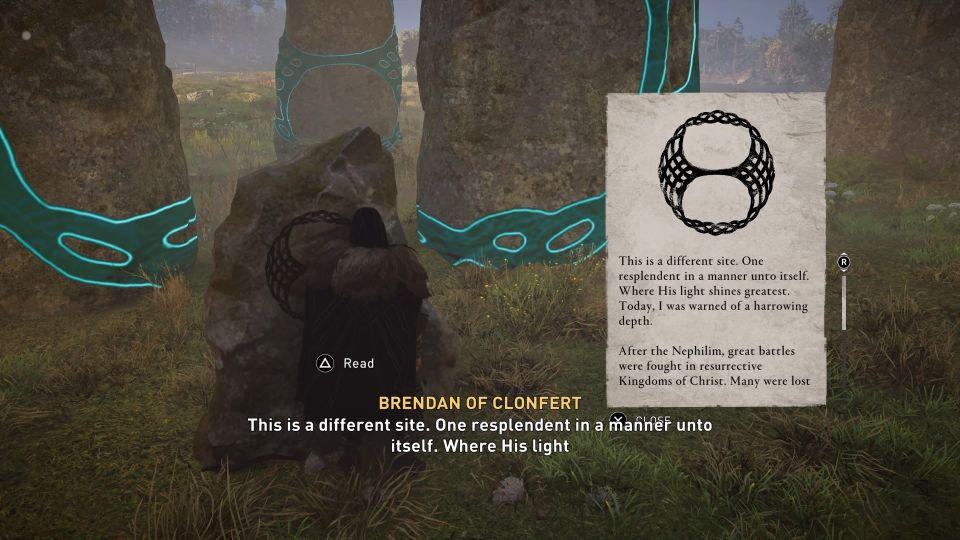 How to form the symbol
To form the symbol, you basically need to find a stonehenge which has the complete symbol minus the middle and bottom middle parts.
Below is the exact spot to stand to view the symbol.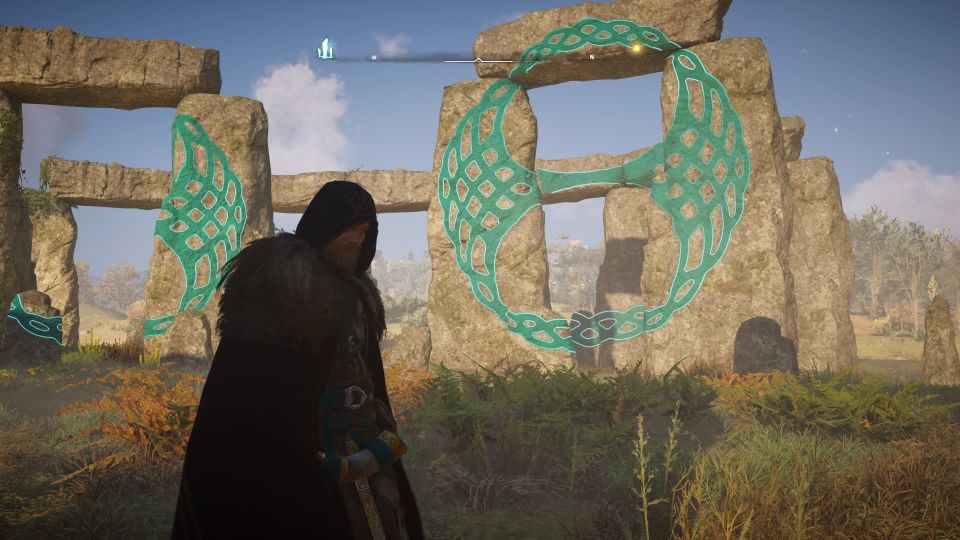 The standing stones ends here.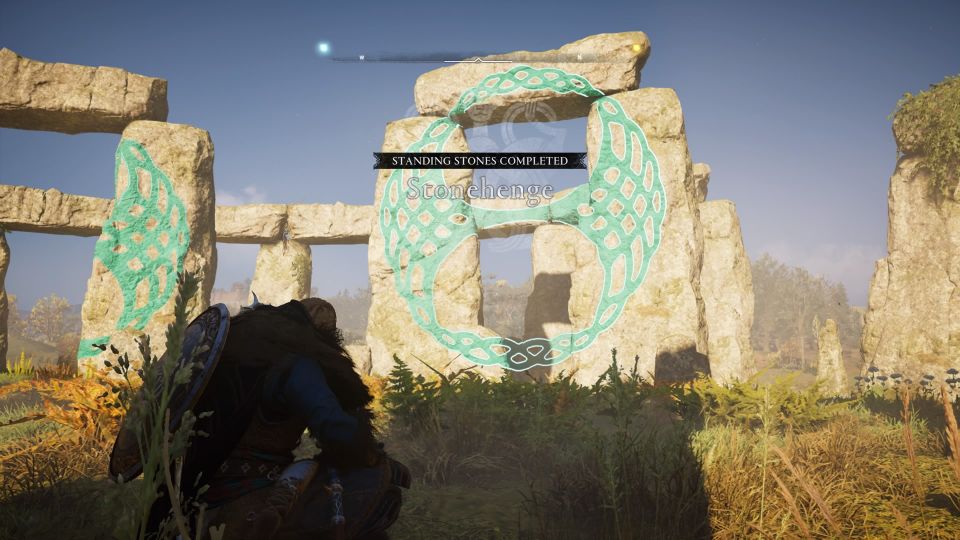 ---
Related posts:
AC Valhalla: Reporting On Hamtunscire Walkthrough
Assassin's Creed Valhalla: Holy Day Walkthrough & Guide