Reporting on Hamtunscire is one of the final story quests in Assassin's Creed Valhalla.
Your task is to let Swanburrow know of her husband's death and report the alliance to Randvi.
Here's a walkthrough of Reporting on Hamtunscire in AC Valhalla.
Suggested power: 340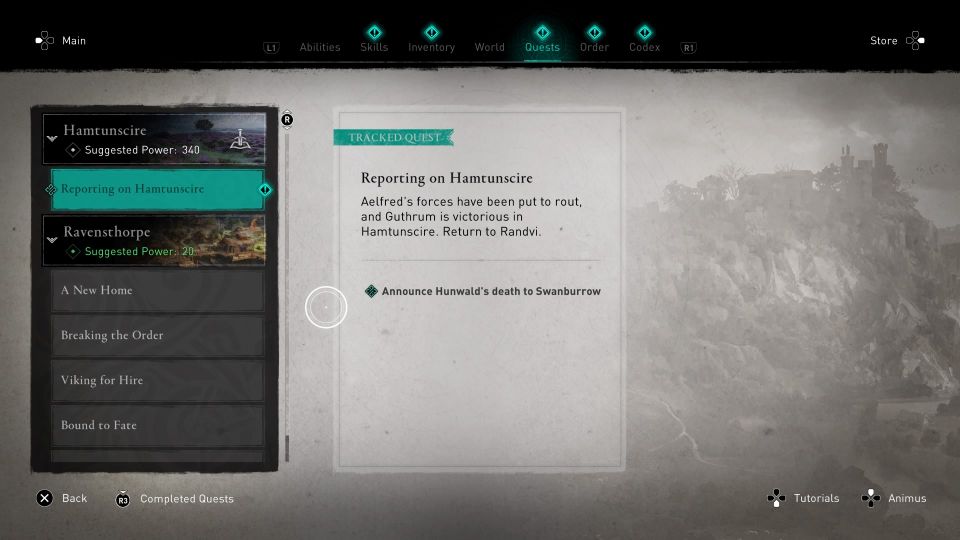 Announce Hunwald's death to Swanburrow
Go back to Ravensthorpe.
Swanburrow's location is shown in the map below, marked by the quest symbol.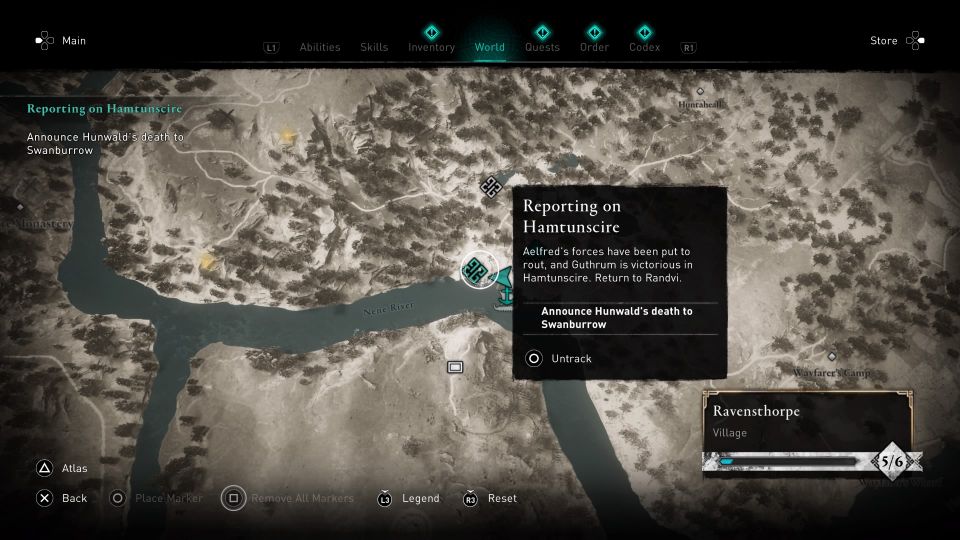 Talk to her to tell the news of Hunwald's death.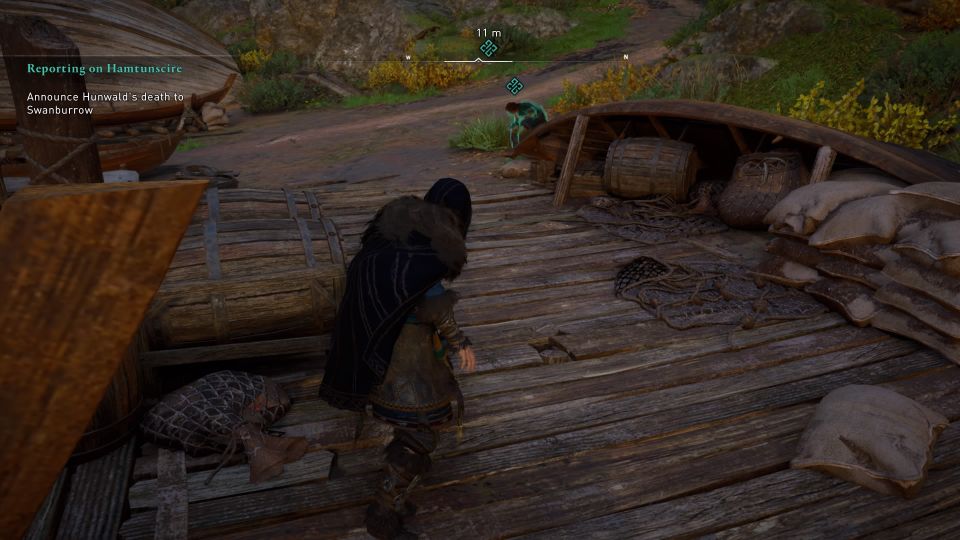 Report to Randvi
Next, meet Randvi at the usual spot in the longhouse. Tell her about the alliance to Hamtunscire.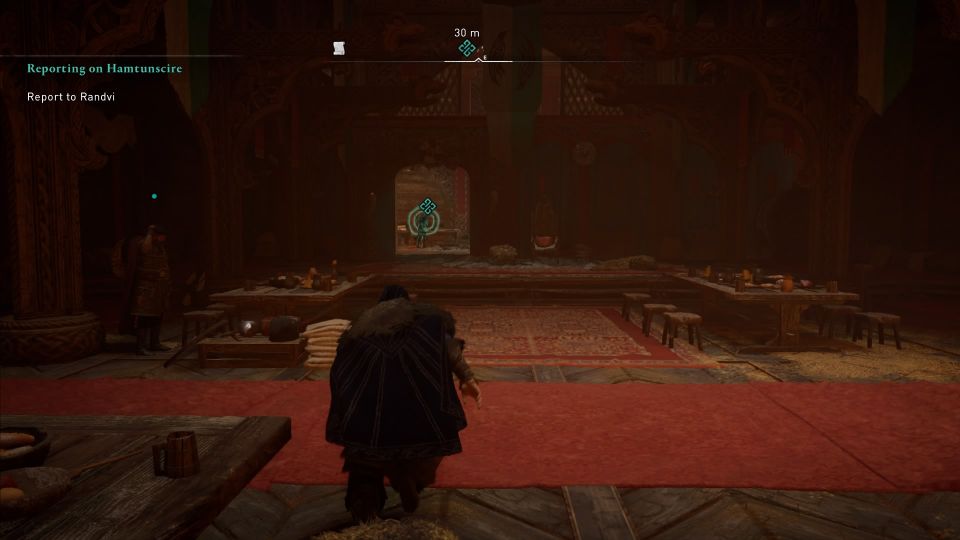 The quest ends here. You would have pacified the whole England.
---
Related posts:
Assassin's Creed Valhalla: Holy Day Walkthrough & Guide
Assassin's Creed Valhalla: Kingdom's End Walkthrough