Kingdom's End is a quest under Hamtunscire in Assassin's Creed Valhalla.
Your task is to help Guthrum in Hamtunscire and help rescue his men.
Here's a walkthrough of Kingdom's Men in AC Valhalla.
Suggested power: 340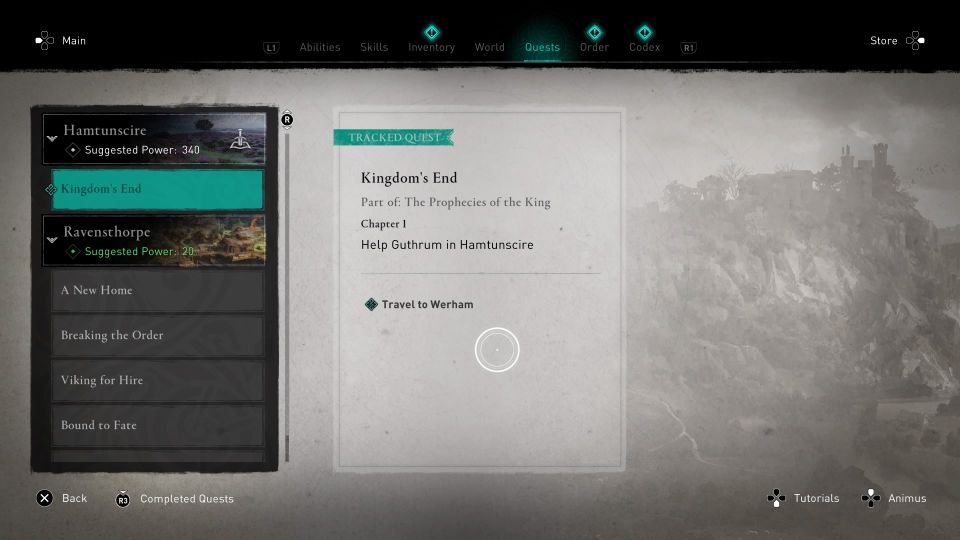 Travel to Werham
To begin the quest, head to Werham which is in Hamtunscire. The exact location is shown in the map below, marked by the quest symbol.
You will see both Saxon and Norse men inside the camp site. King Aelfred and Guthrum had entered into a negotiation.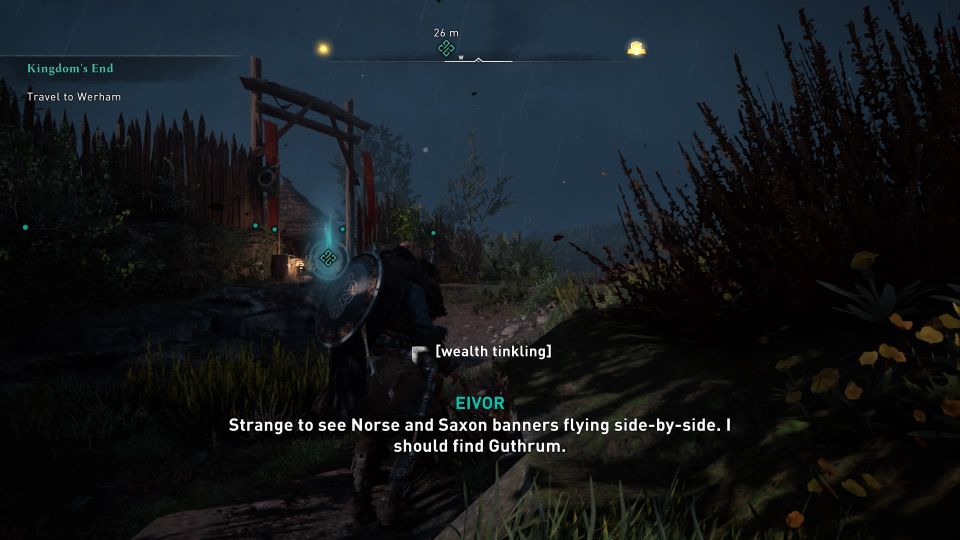 During the cutscene, Aelfred mentions that Ubba has been killed, which triggers both Guthrum and Eivor.
Burn Werham
After Aelfred left, Eivor and Guthrum will start the fight against the Saxons. Your task now is to burn Werham by burning the houses and silos.
There are also plenty of Saxon men inside.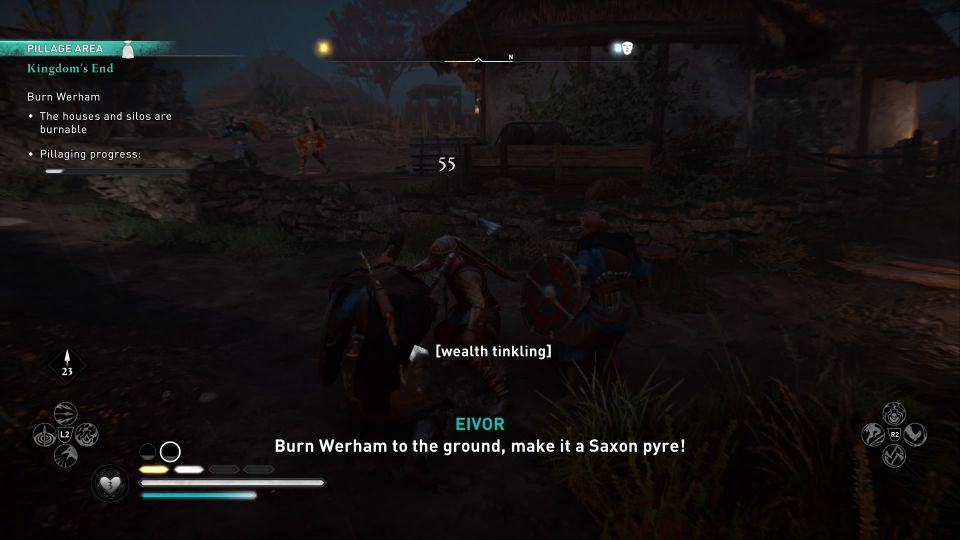 Use Odin's sight to find out which structure can be burned. Just use a torch or a flaming arrow to burn them.
For houses, you have to target the rooftops made of hay.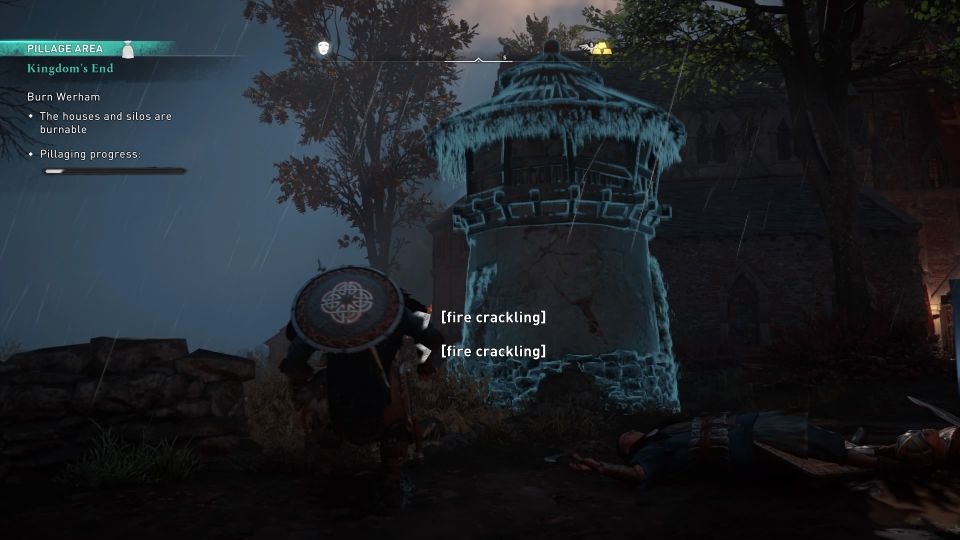 Escort the Danes
After burning Werham, escort the Danes out of the area.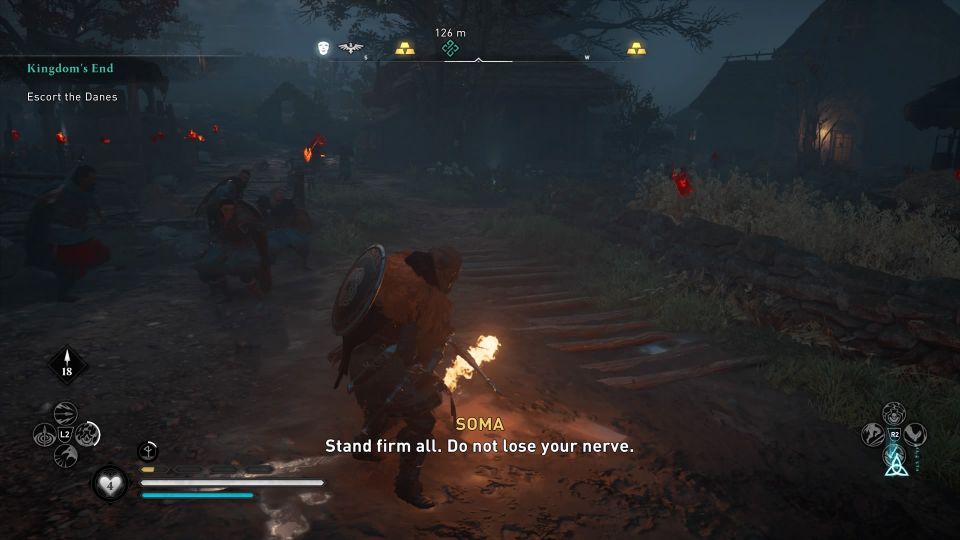 You need to head all the way to the location shown below, marked by the quest symbol.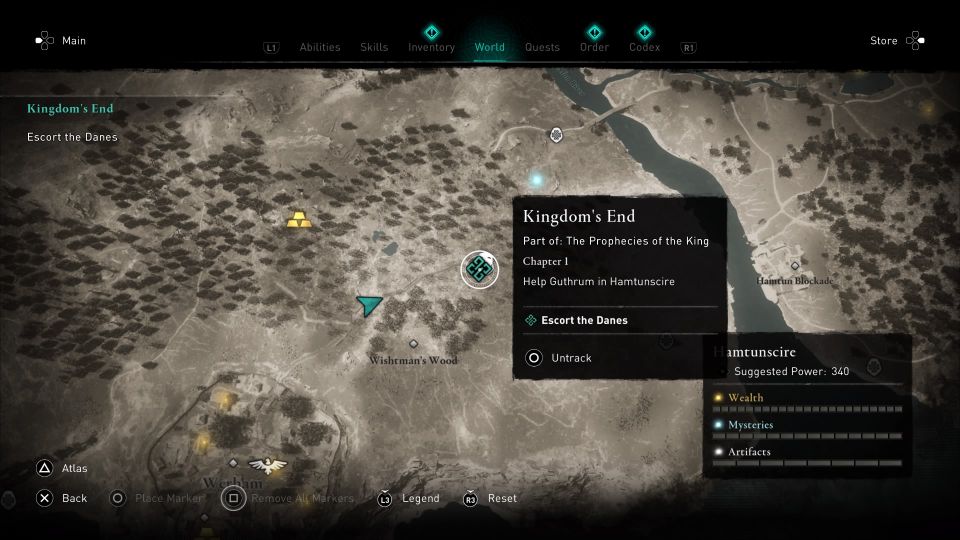 Inside the woods, you will come across some stray Saxons. Kill them all.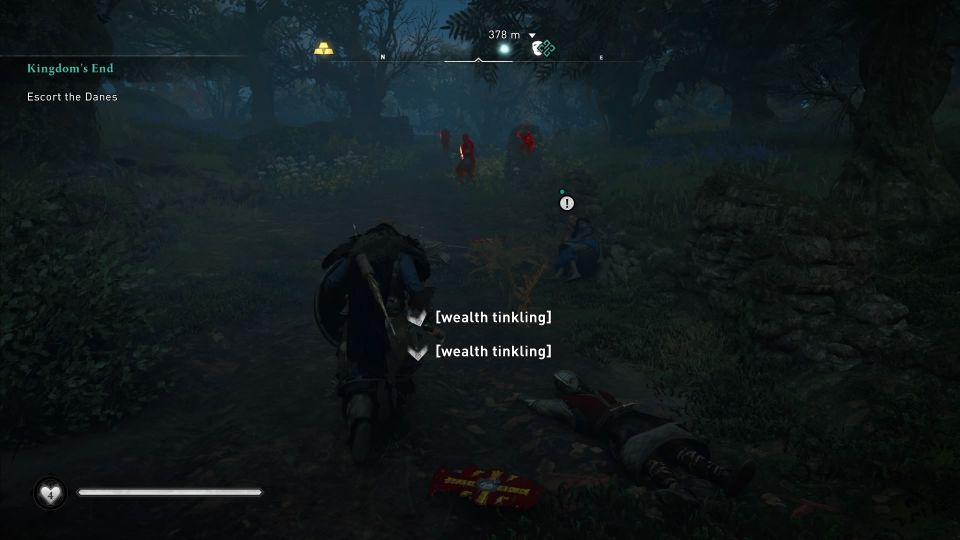 Find and rescue the Danes
After getting to safety, Guthrum will mention that some of his Danes were taken.
You'll have to help him rescue the Danes from Hamtuh Blockade. The location is shown in the map below, marked by the quest symbol.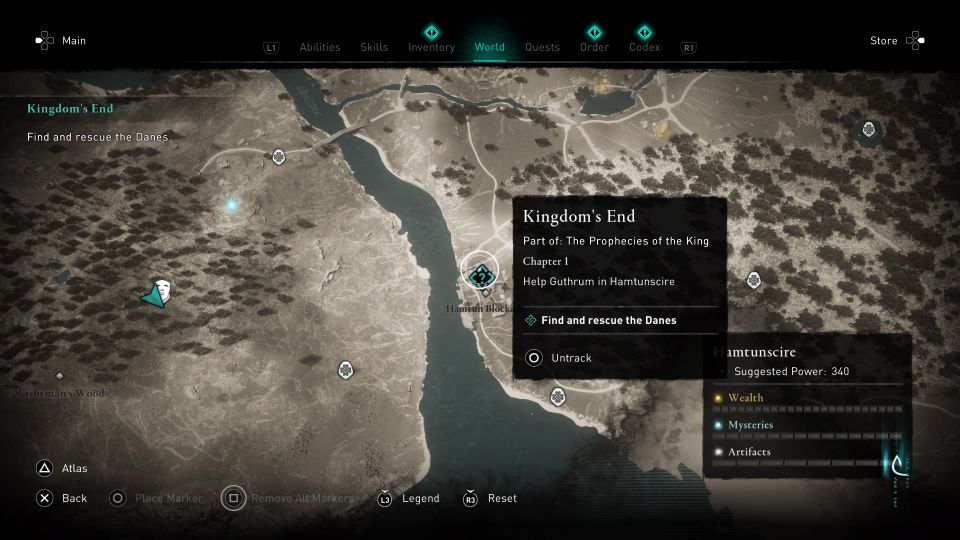 The Danes are basically placed in two different areas.
One of them is at the basement of a building.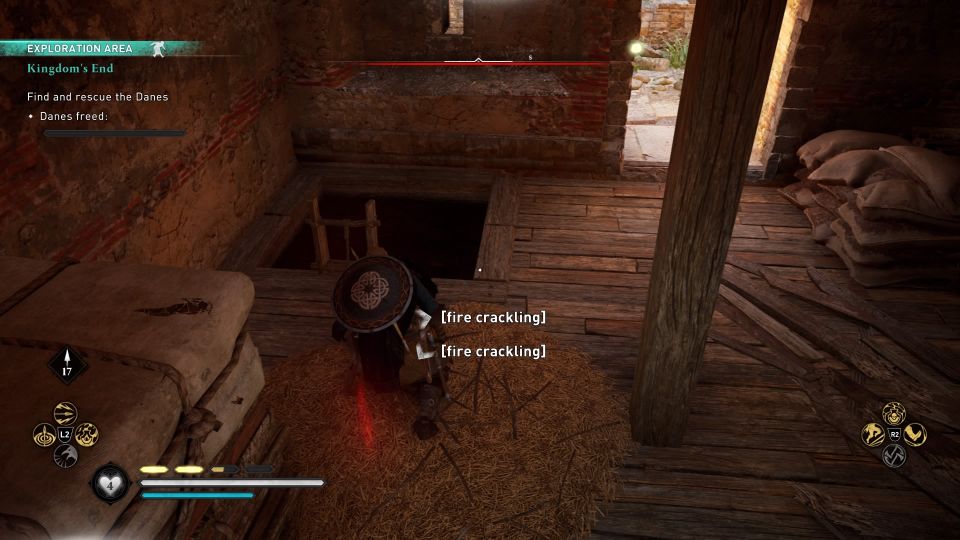 You just have to untie them all. They will then help to fight the Saxons.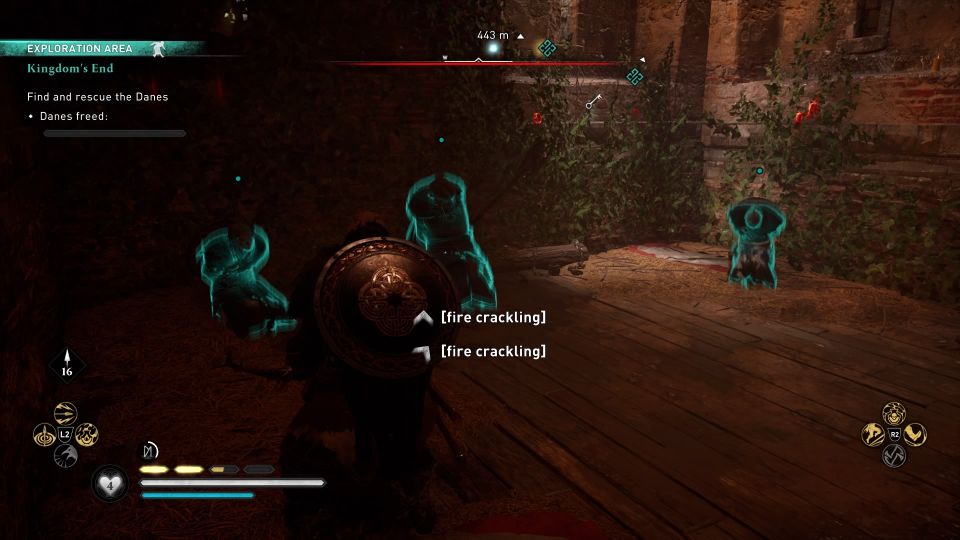 For the next location, you will find some Danes held hostage in the open by Saxons and another group kept inside the cell. Kill the Saxons first.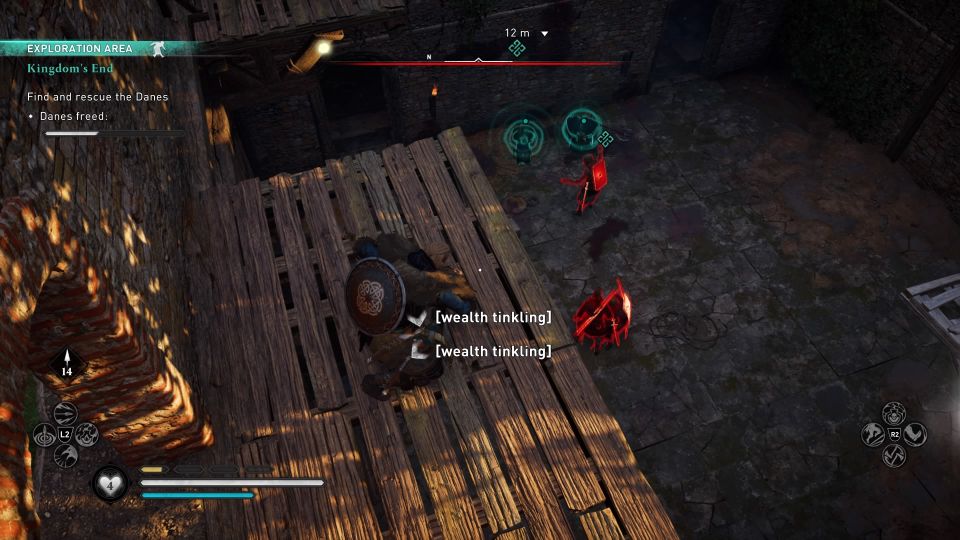 You can rescue the prisoners who are in the open, but the rest are kept in a cell.
To open the cell, get the key. The key is on a table near the river. There are also Saxons guarding the key.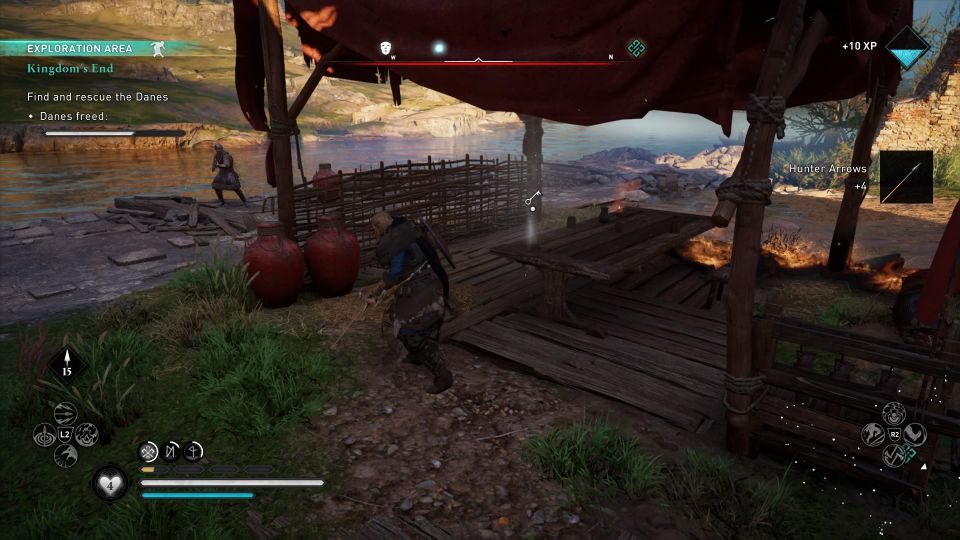 Once you have the key, unlock the door and free the remaining Danes.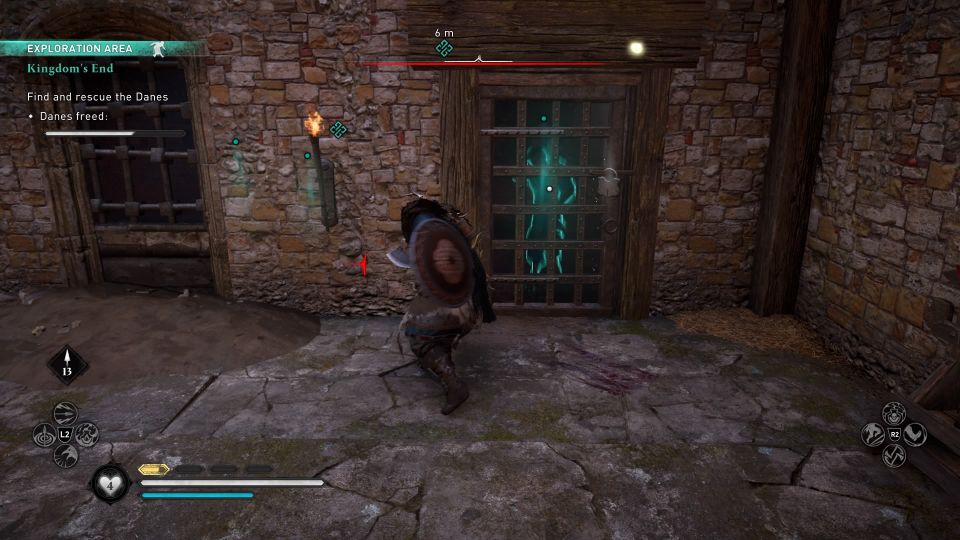 Follow Guthrum
Once the Danes are freed, follow Guthrum out of the Blockade.
Talk to him when you've gotten to safety. The quest ends here.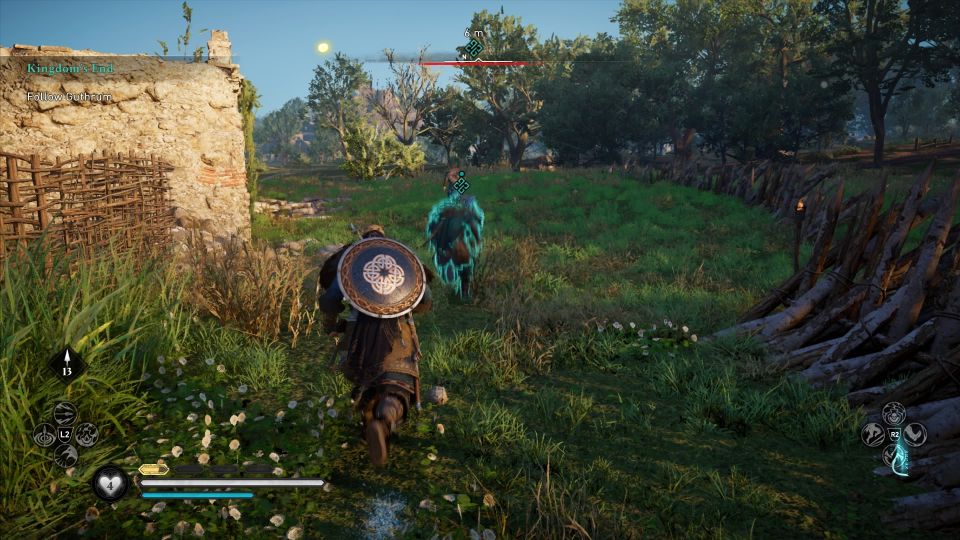 ---
Related posts:
Assassin's Creed Valhalla: How To Find And Defeat Steinnbjorn
Assassin's Creed Valhalla: Atgeirr Cairn Guide