Steinnbjorn is a legendary animal mystery in Jotunheim of Assassin's Creed Valhalla.
It's possibly one of the strongest animals in the entire game.
Here's how you can find and defeat Steinnbjorn in AC Valhalla.
Suggested power: 400
To begin the fight, get to the location shown in the map below, marked by the map marker.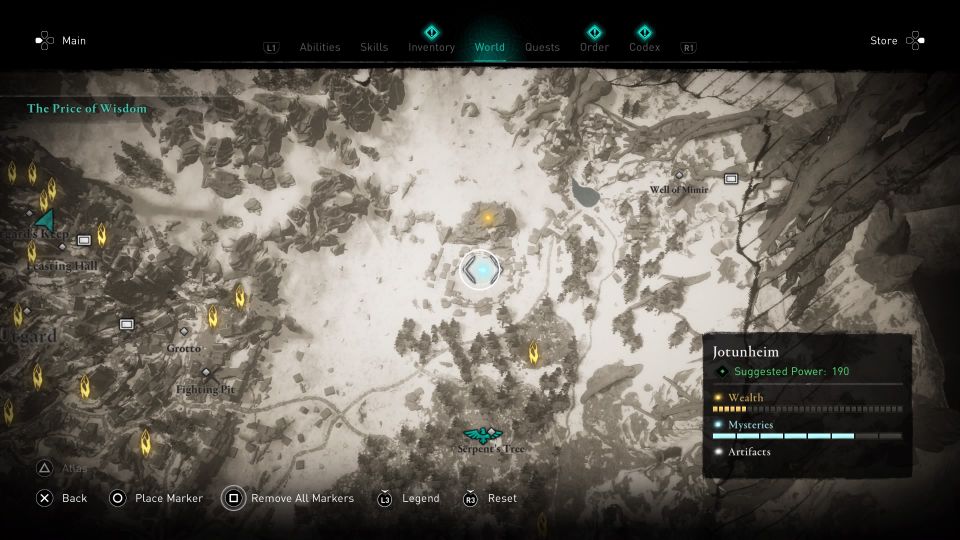 Once you enter the arena, the fight starts. It will be a really hard fight if you don't have enough power / level.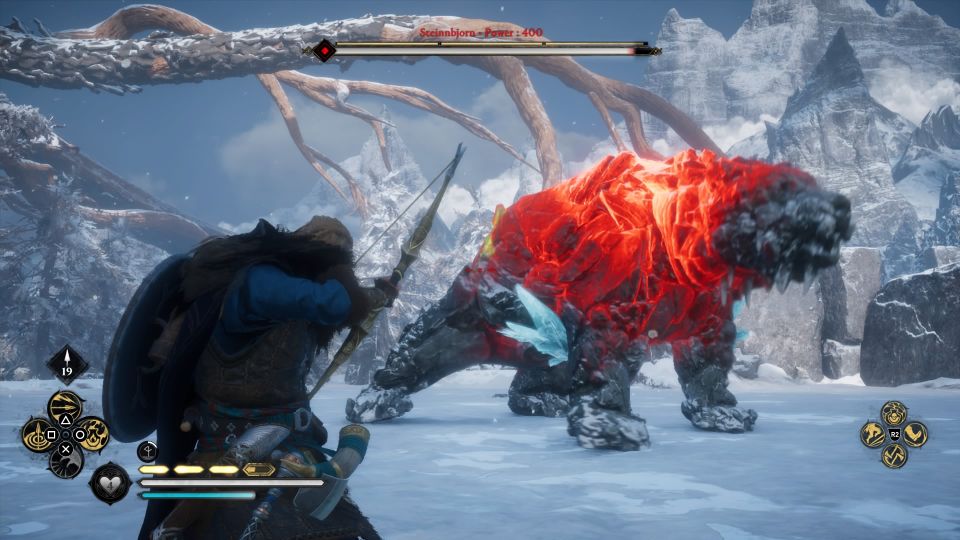 How to defeat Steinnbjorn
To get Steinnbjorn's armor down quickly, you have to take out the weak spots.
All three of the weak spots are towards the back area (image below).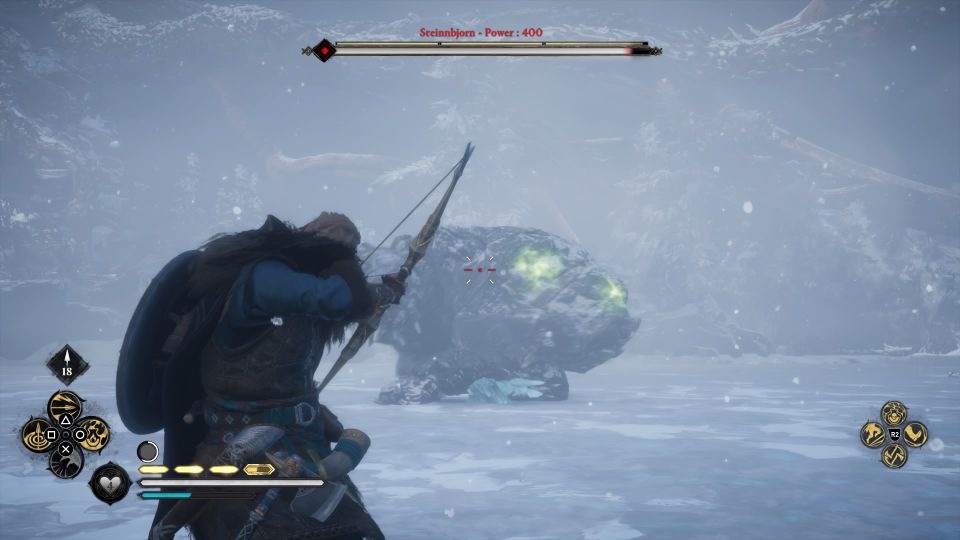 Once you've shot all of the weak spots, the armor goes to zero. This is when you use the "stun attack" option to lower its health by quite a bit.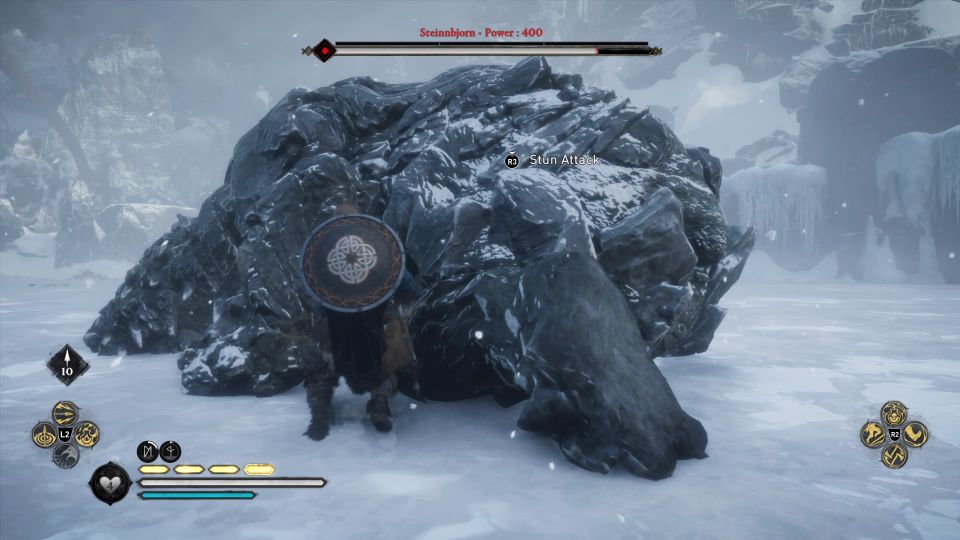 Apart from using its weakness, it's mostly a patience game.
Steinnbjorn has a number of predictable attacks. When it does a certain action, it will summon ice thorns from the ground.
As the fight goes on, the ice thorns gets further and further. At first, it only uses one layer of ice thorns. When it's close to death, it might even reach three layers of ice thorns, meaning you have to run further away.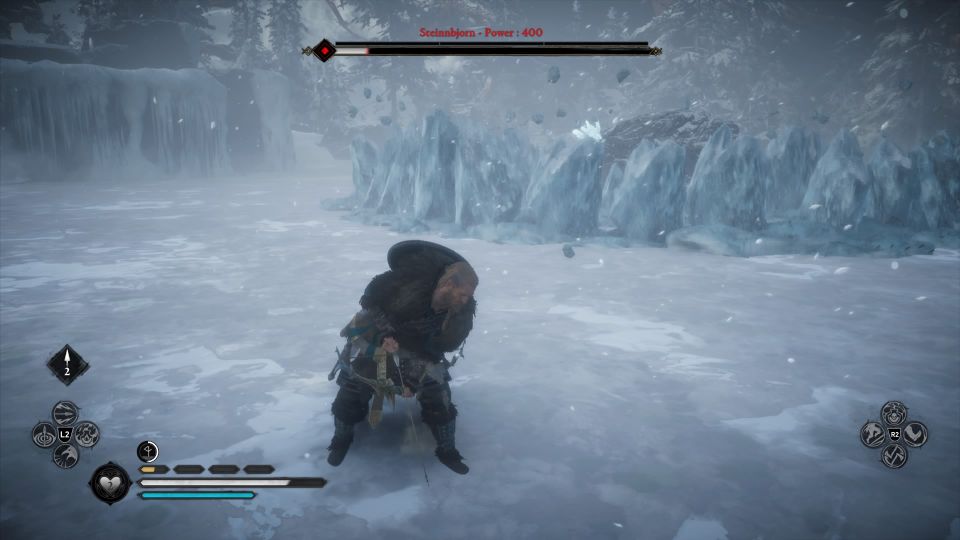 Steinnbjorn can also slam the ground and create a wave attack. This can be dodged as well.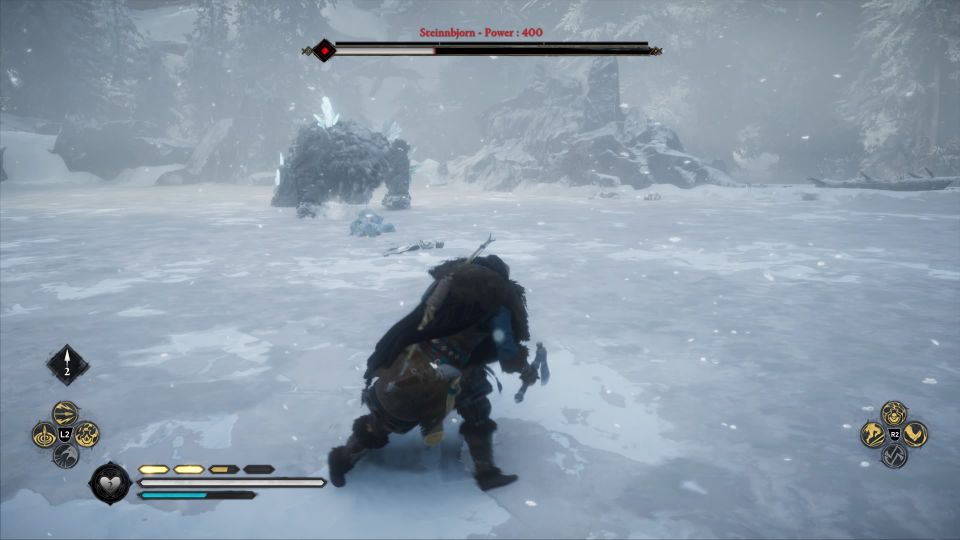 The legendary animal mystery ends after you've defeated it.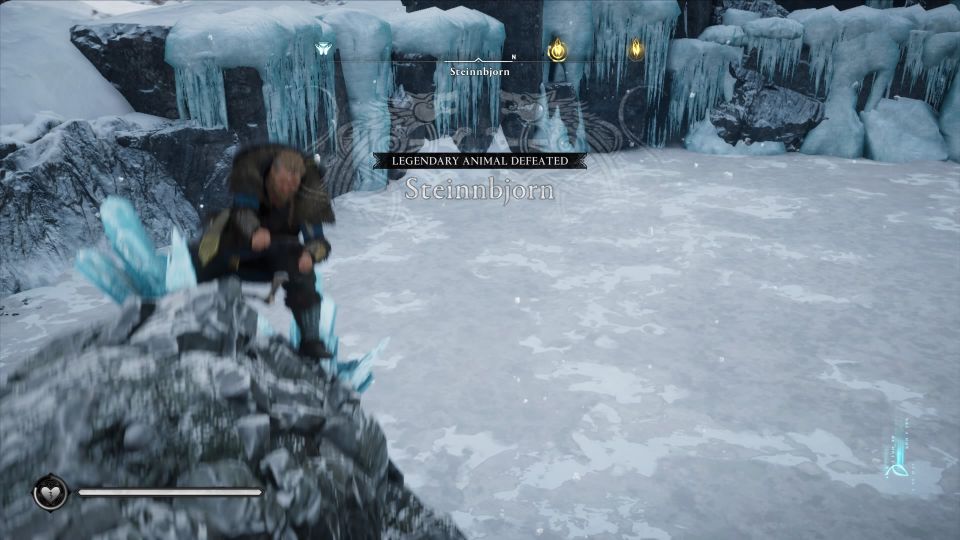 ---
Related posts:
Assassin's Creed Valhalla: Atgeirr Cairn Guide
AC Valhalla: The Giants Of Fimbulwinter Walkthrough