The Giants of Fimbulwinter is a world event in Jotunheim in Assassin's Creed Valhalla.
Your task is to kill the Jotnar who are manipulating the weather.
Here's a walkthrough of The Giants of Fimbulwinter in AC Valhalla.
To begin the event, get to the location shown below, marked by the map marker.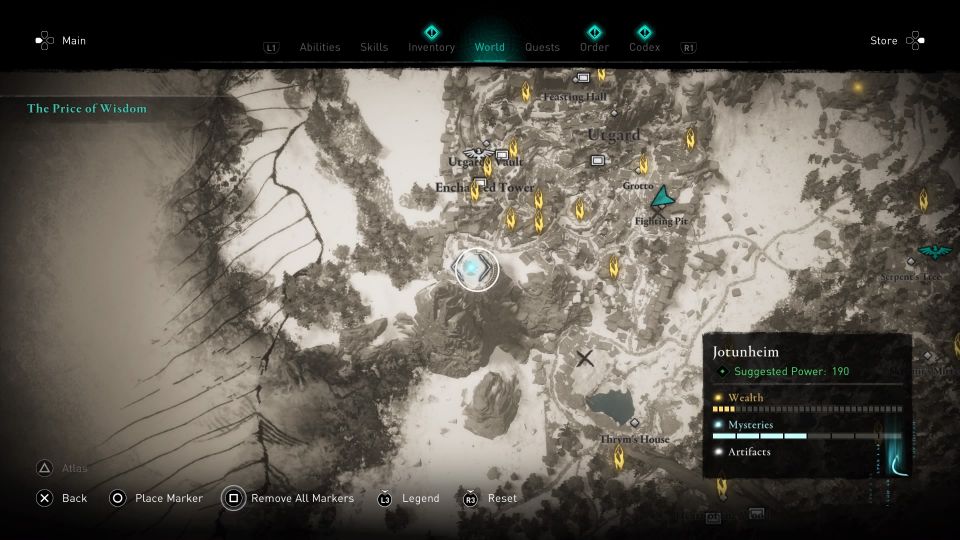 When you get to the area, go near the two guys to trigger a cutscene.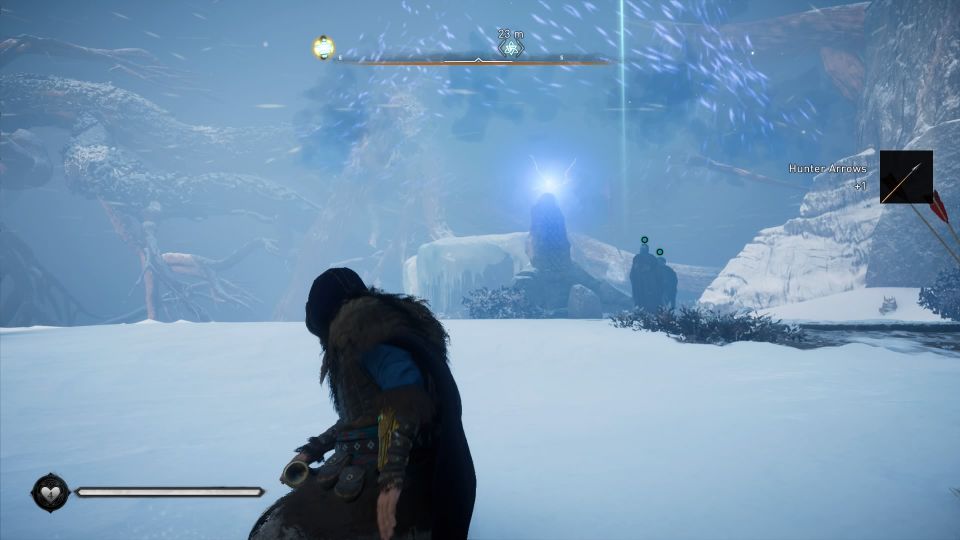 Defeat the two Jotnar
You will then be required to defeat the two of them.
They will be able to teleport around but the fight is relatively straightforward.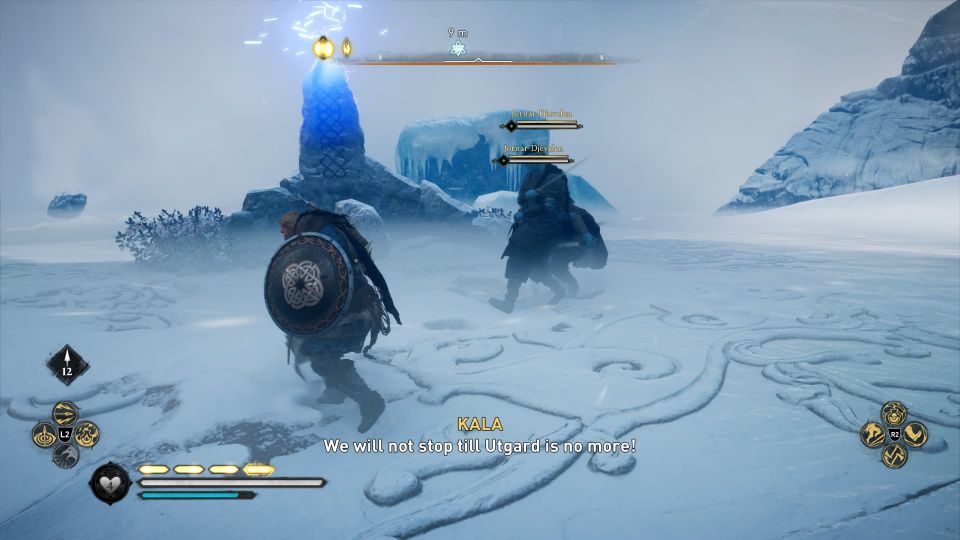 The world event ends after they're both dead.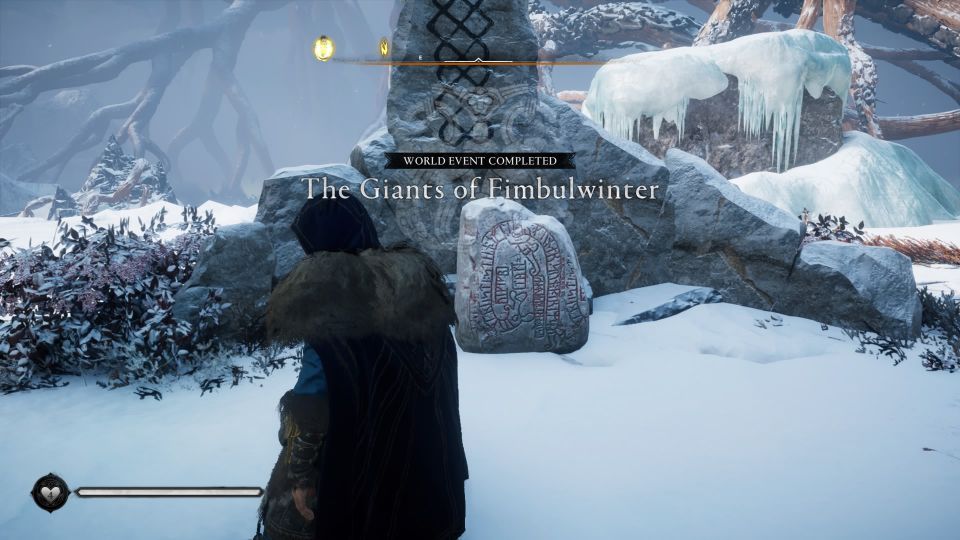 ---
Related posts:
Assassin's Creed Valhalla: Pit Of Slaughter Walkthrough
Assassin's Creed Valhalla: Ratatosk Flyting Guide
AC Valhalla: The Puppeteer (Jotunheim World Event) Guide