Pit of Slaughter is a world event in Jotunheim in Assassin's Creed Valhalla.
Your task is to win a fight after teaming up with Dugr the Bold.
Here's a walkthrough of Pit of Slaughter in AC Valhalla.
To begin the event, get to the location shown below, marked by the map marker. It's near the Grotto.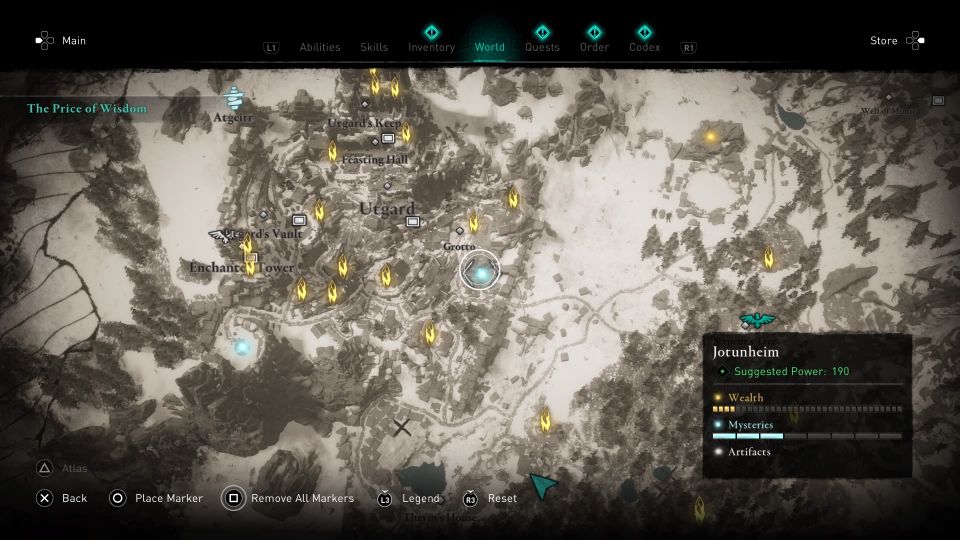 Enter the building.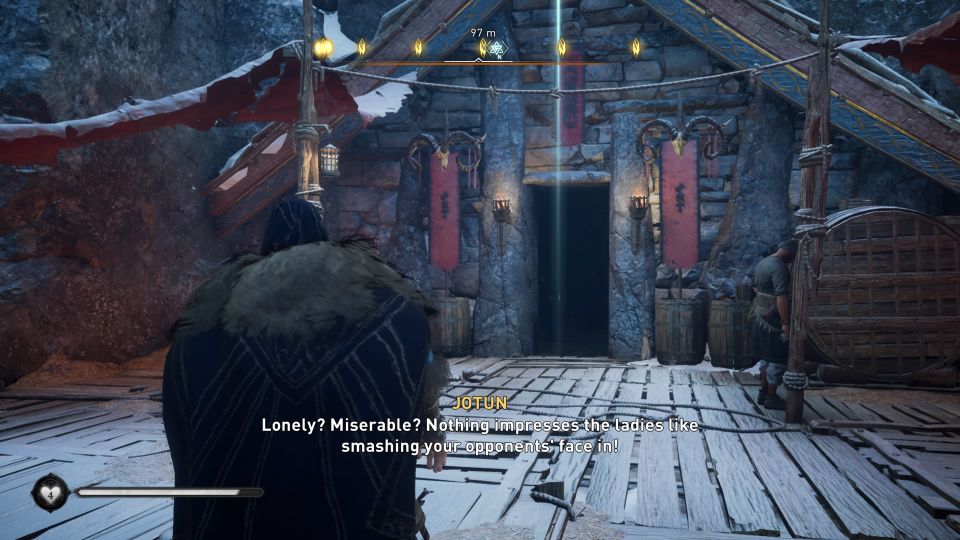 Go all the way in and you'll meet Dugr the Bold. Talk to him and team up with him.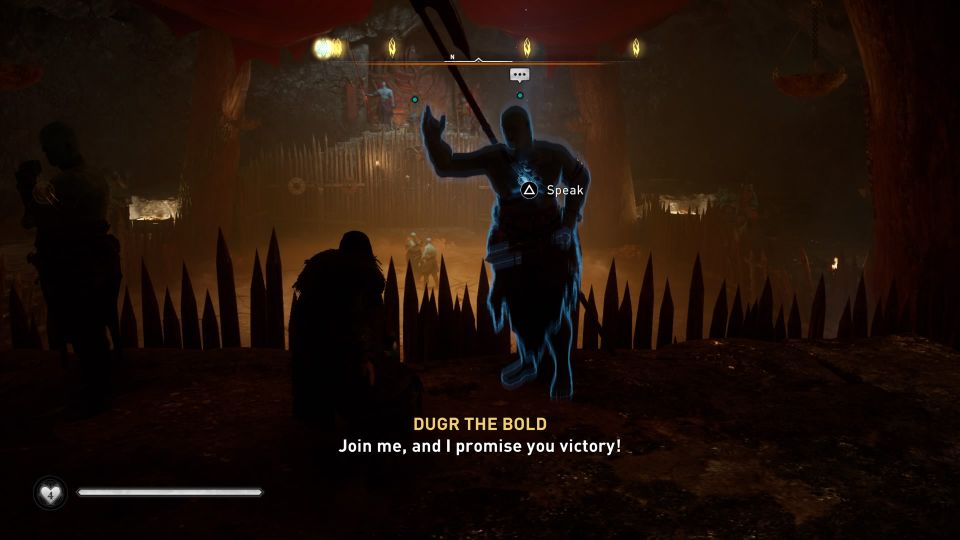 Wolf, lynx or bear
You will be given an option to choose between wolf, lynx or bear. I chose bear and he could only transform to a rabbit.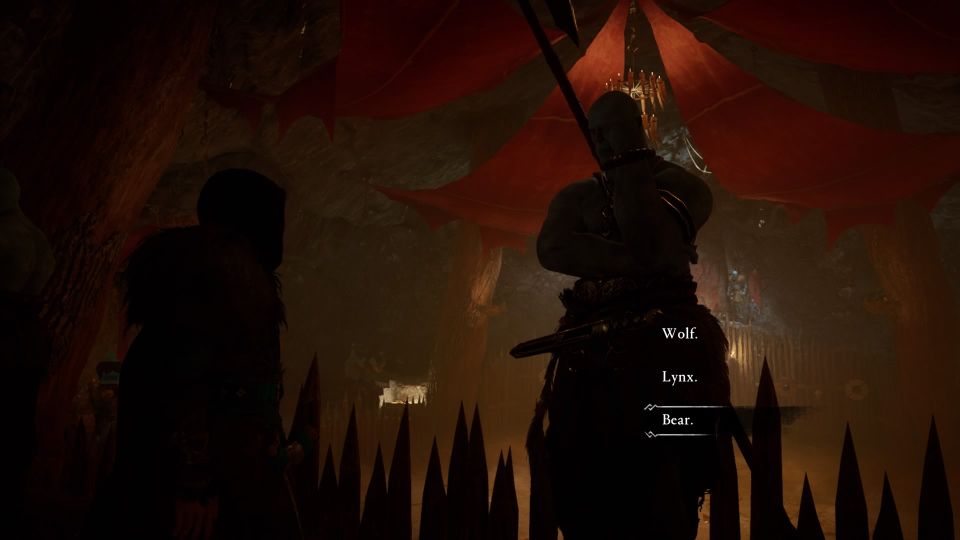 Defeat the enemies
As Dugr changes to a rabbit, you'll need to defeat the enemy who uses a wolf and a lynx. He won't be able to help you.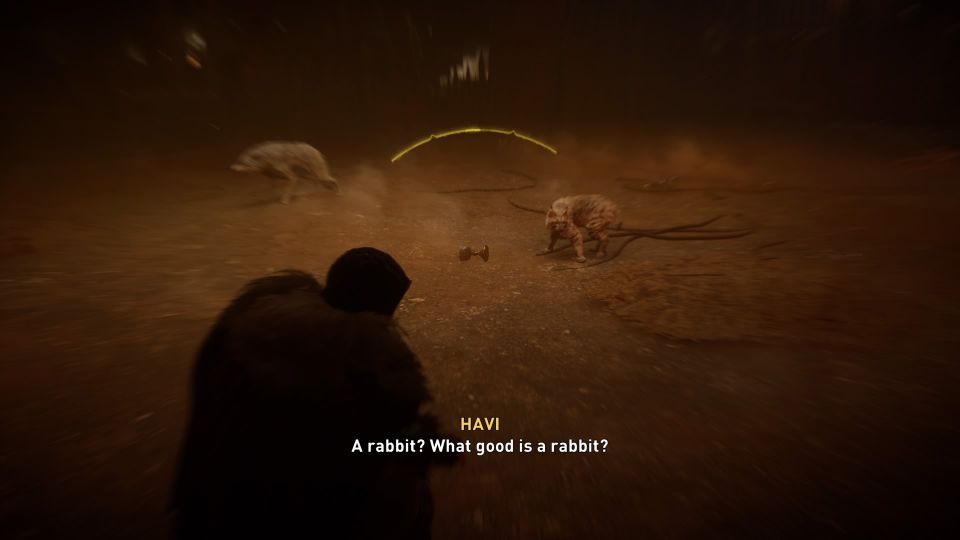 The world event ends after winning the fight.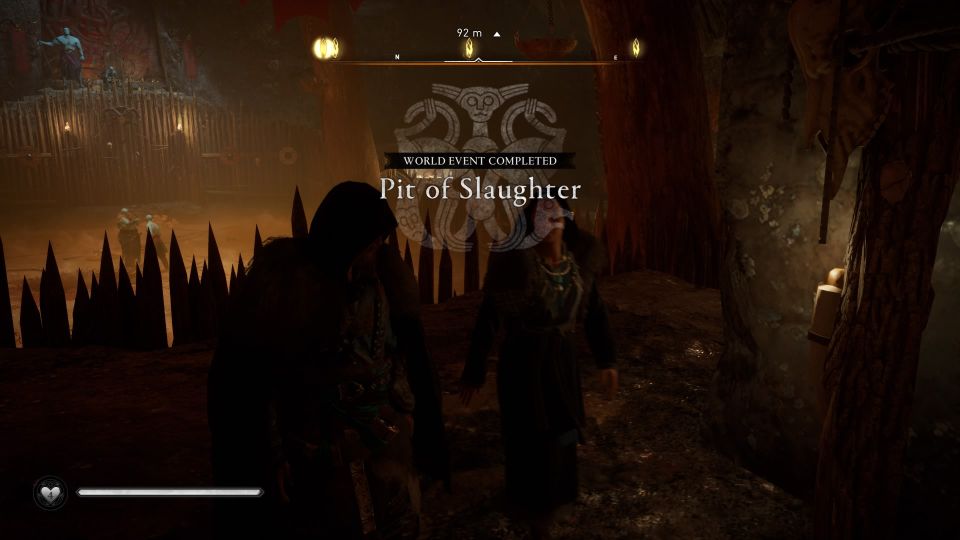 Dugr will then give some clues to you to find treasure. It's in your inventory.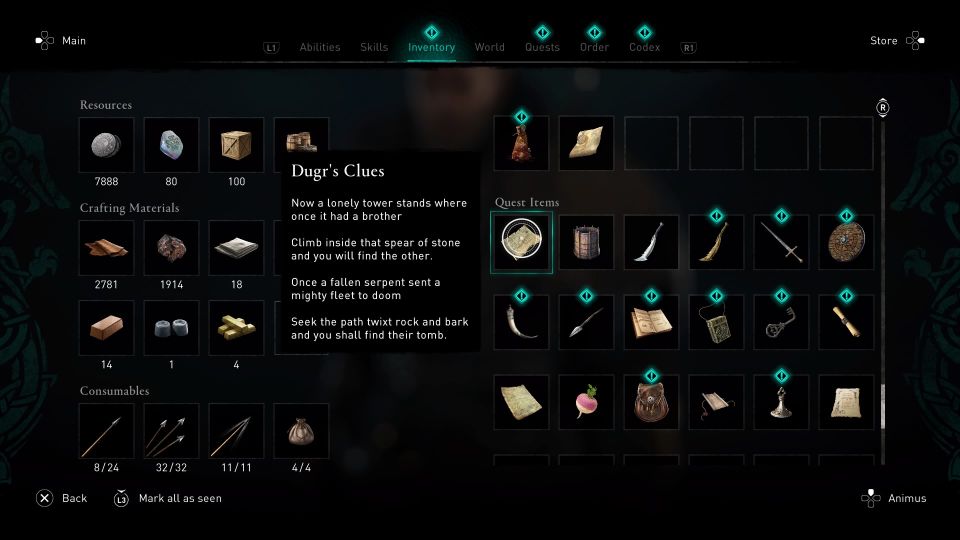 ---
Related posts:
Assassin's Creed Valhalla: Ratatosk Flyting Guide
Assassin's Creed Valhalla: Aegir's Daughters Walkthrough