Ratatosk is a squirrel in Jotunheim that will challenge you to a flyting match in Assassin's Creed Valhalla.
The only objective here is to defeat the squirrel in flyting.
Here's a guide on the Ratatosk Flyting challenge in AC Valhalla.
To begin the match, get to the location shown below, marked by the map marker.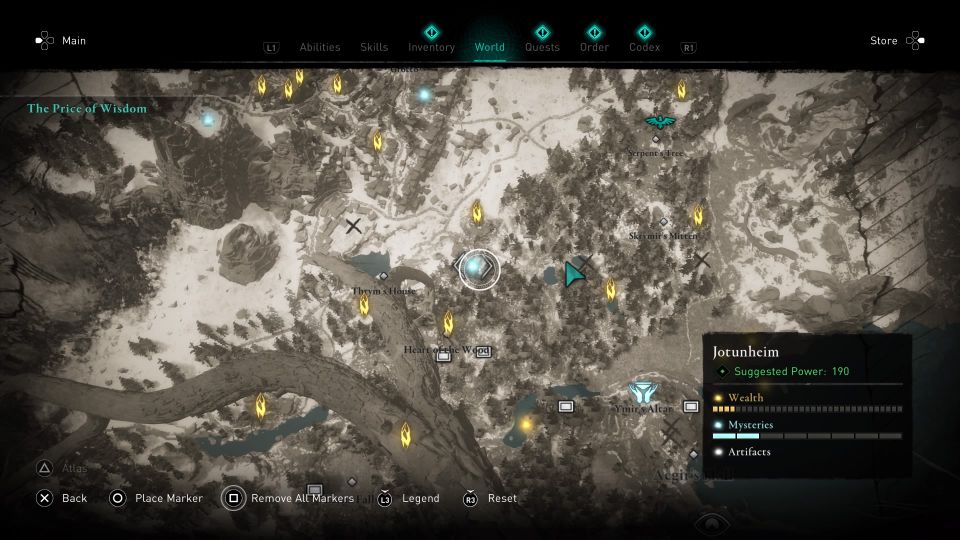 Talk to the squirrel to begin.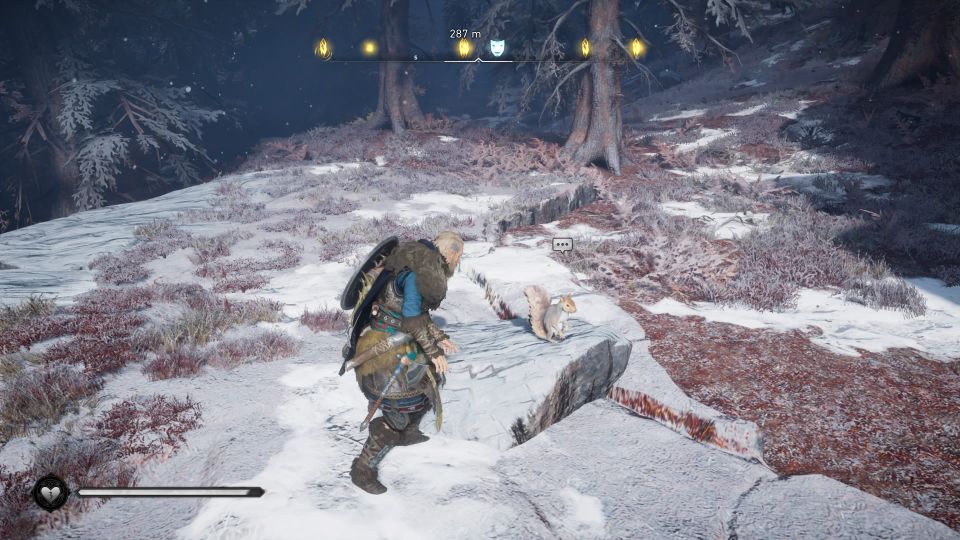 How to win the flyting match
I'm not sure if my answers are all correct, but it was sufficient to win the match.
Below were the answers I used:
I should like to see you try.
They're too dull to conquer me.
I grow weary of your squeak.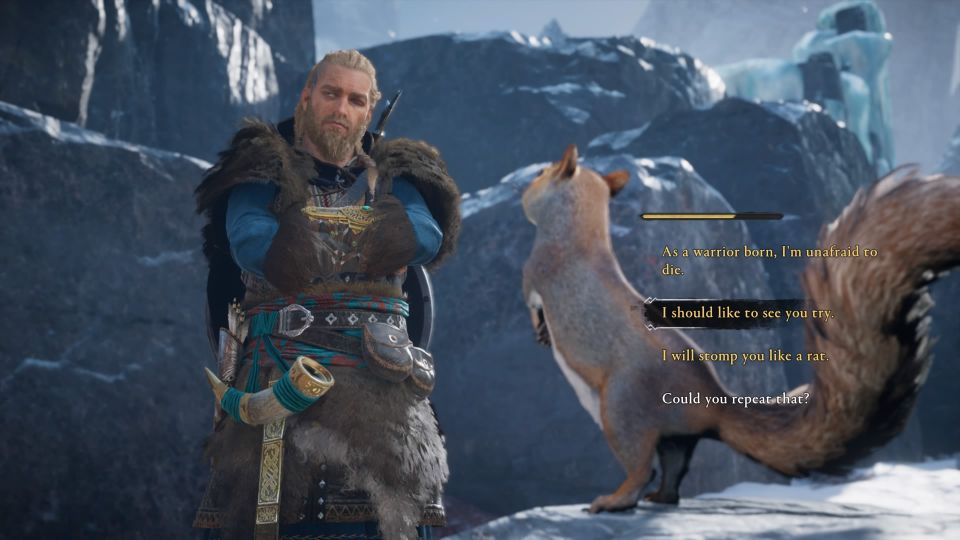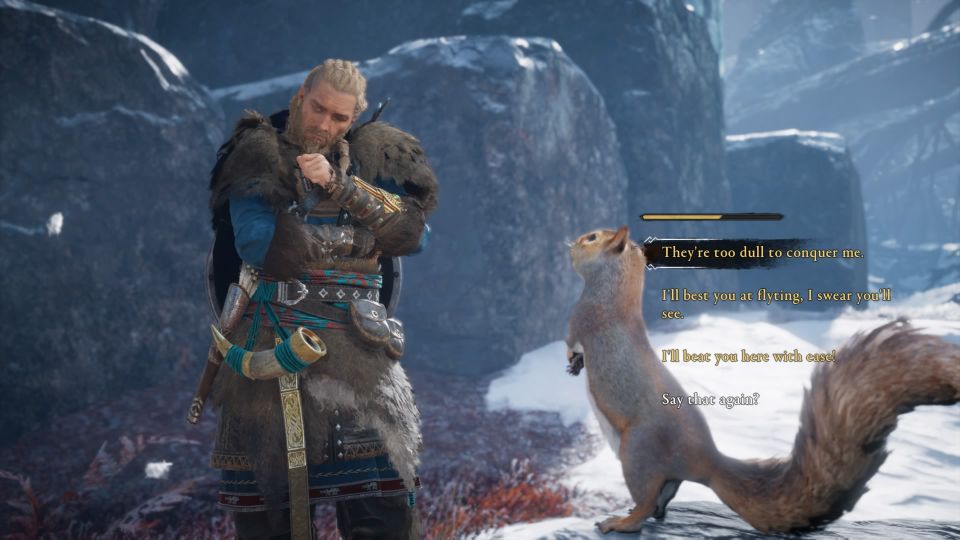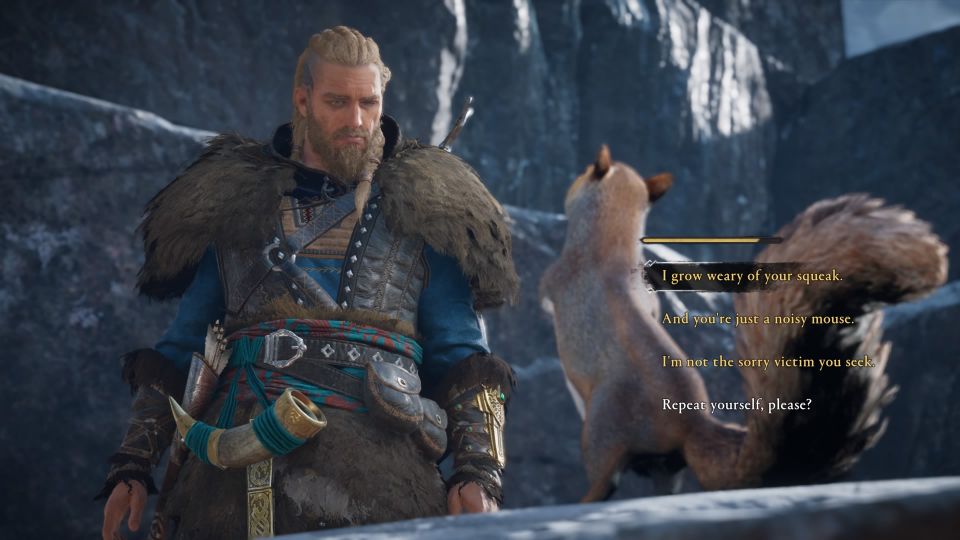 The flyting match ends after you beat Ratatosk in flyting.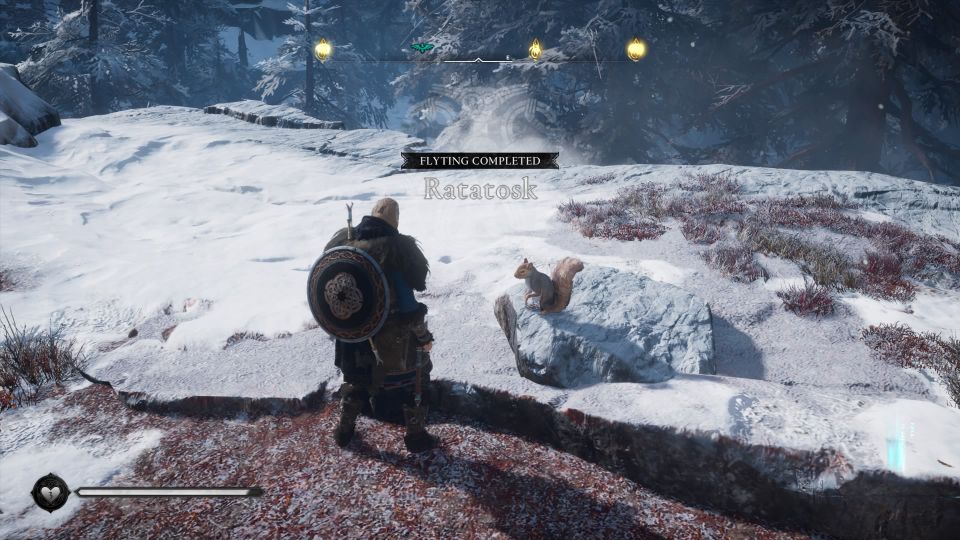 ---
Related posts:
AC Valhalla: The Puppeteer (Jotunheim World Event) Guide
Assassin's Creed Valhalla: The Price Of Wisdom Walkthrough