The Price of Wisdom is a quest in Jotunheim in Assassin's Creed Valhalla.
Your task is to bring the Mead to Hyrrokin at Mimir's well.
Here's a walkthrough of The Price of Wisdom in AC Valhalla.
Suggested power: 190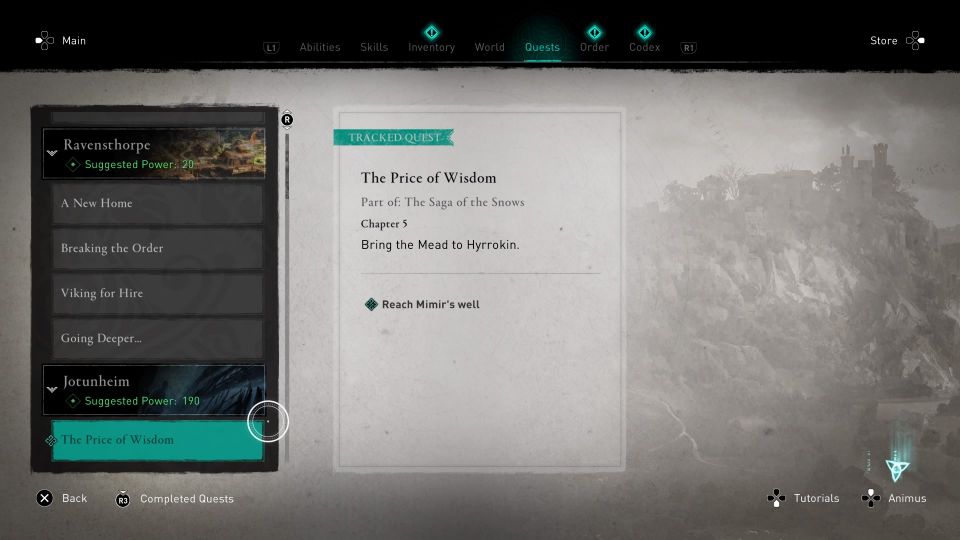 Reach Mimir's well
The location of the well is shown below, marked by the quest symbol. It's the north-east end.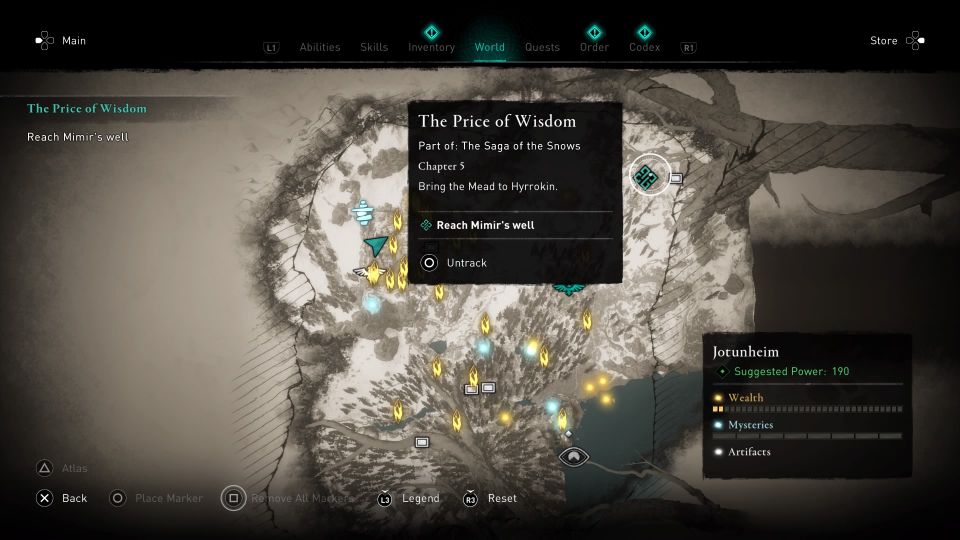 You will then see Loki appearing in a cutscene as you arrive.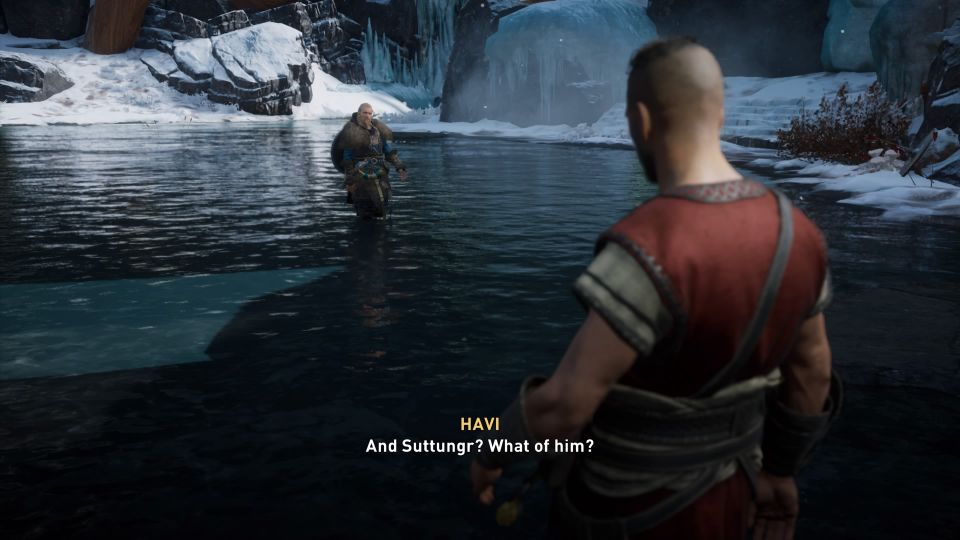 Defeat Loki
You will then need to defeat Loki.
He is fast and teleports a lot. You'll need to dodge whenever he teleports.
If you have the slowdown time ability, then it's much easier to deal damage to him.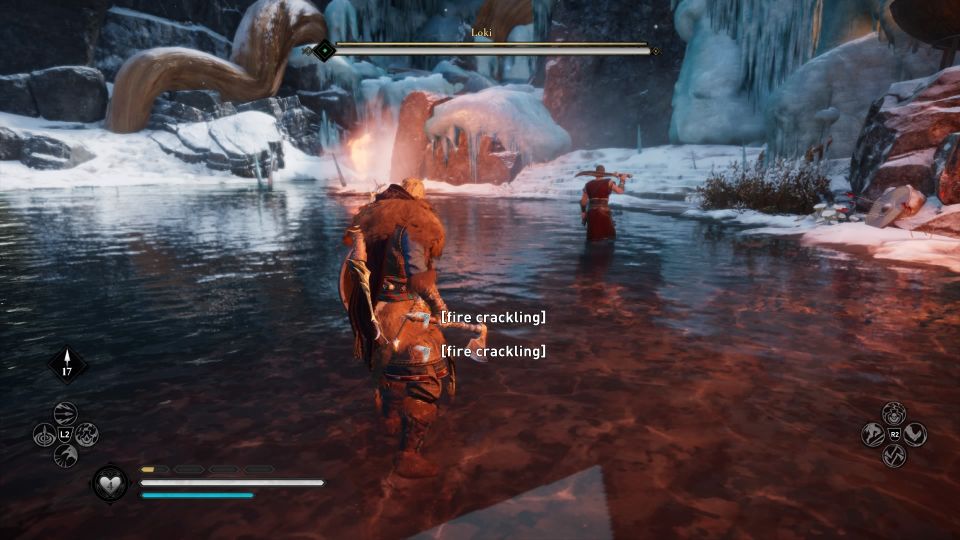 He also uses some ranged attacks including throwing daggers and wave-like attacks.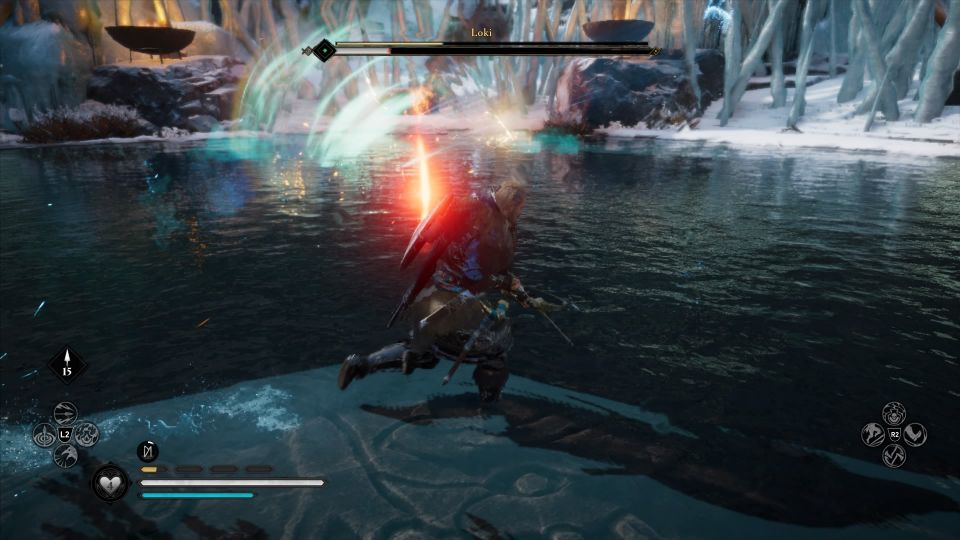 Enter the well
After beating Loki, head to the well.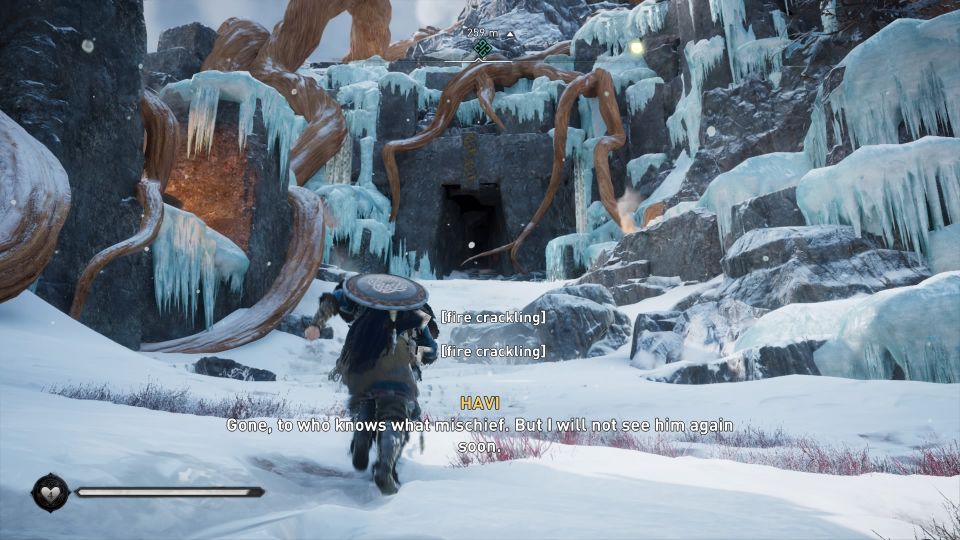 Get to the center of the well and meet Hyrrokin again.
During the cutscene, Havi will sacrifice his eyeball to activate the well, and will then be required to return to Asgard to save his people.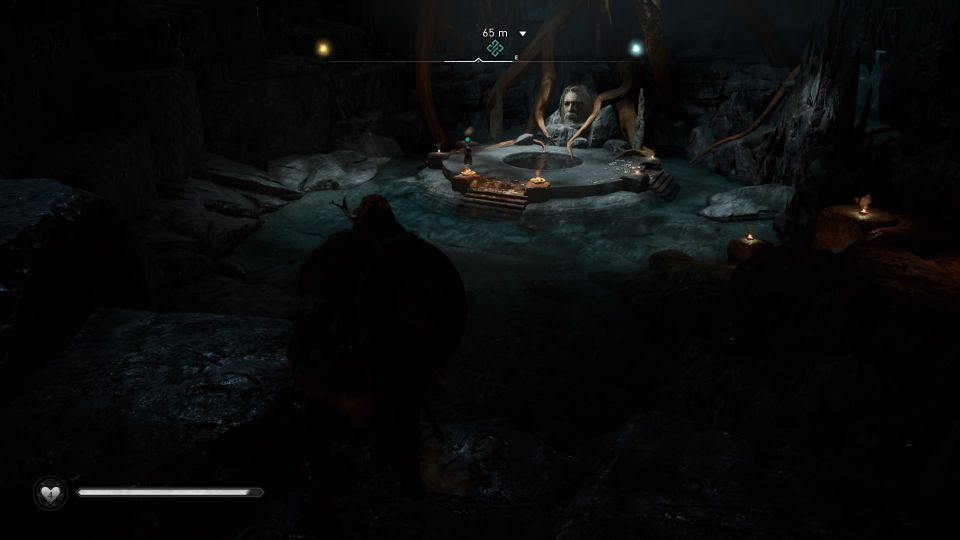 Leave Jotunheim
To leave Jotunheim, go to the world map and hover above the "eye" symbol. Wake up and you'll be back to Eivor.
The quest ends here.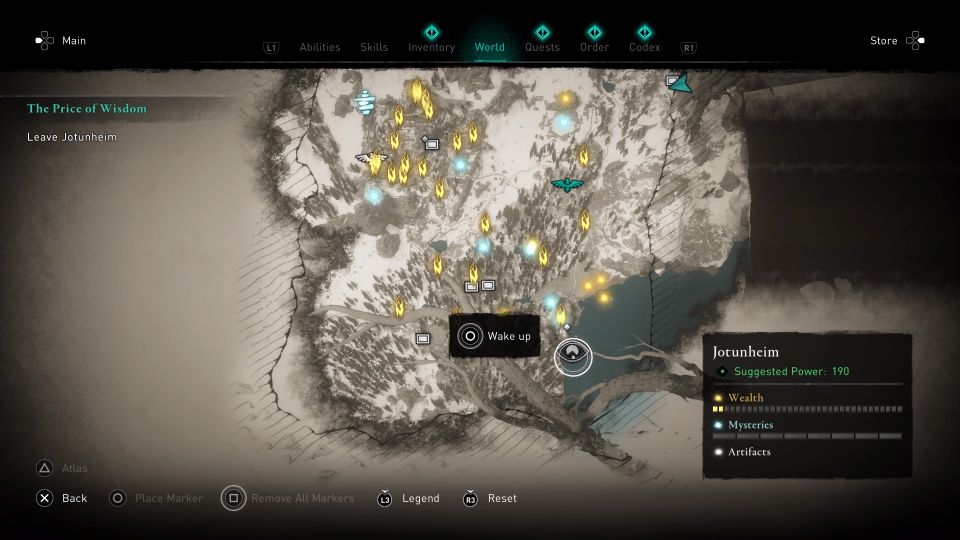 ---
Related posts:
Assassin's Creed Valhalla: A Feast To Remember Walkthrough
AC Valhalla: A Gift From The Past (Quest Walkthrough)