A Gift From The Past is a quest under Jotunheim in Assassin's Creed Valhalla.
Your task is to get a present for Gunlodr to make things easier later.
Here's a walkthrough of A Gift From The Past in AC Valhalla.
Suggested power: 190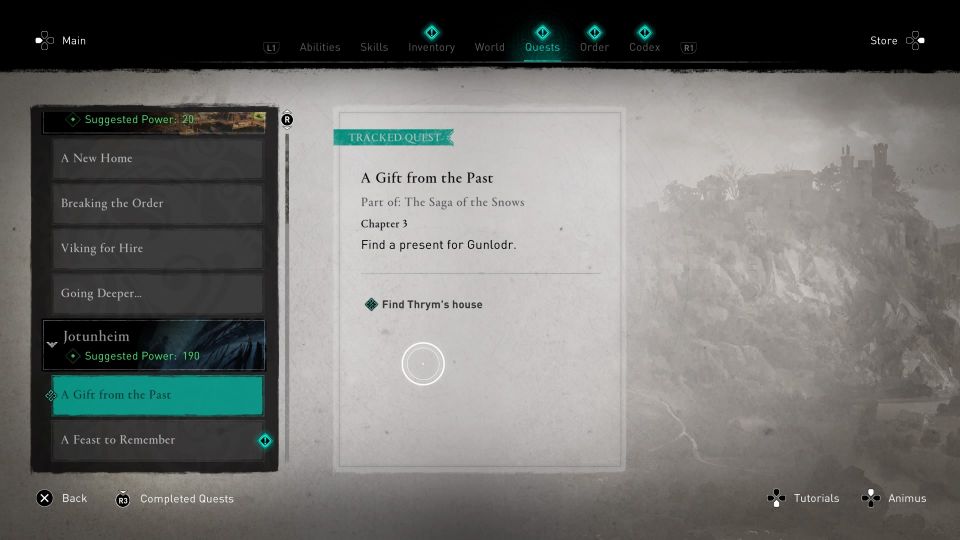 Find Thrym's house
Get to the location shown in the map below, marked by the quest symbol.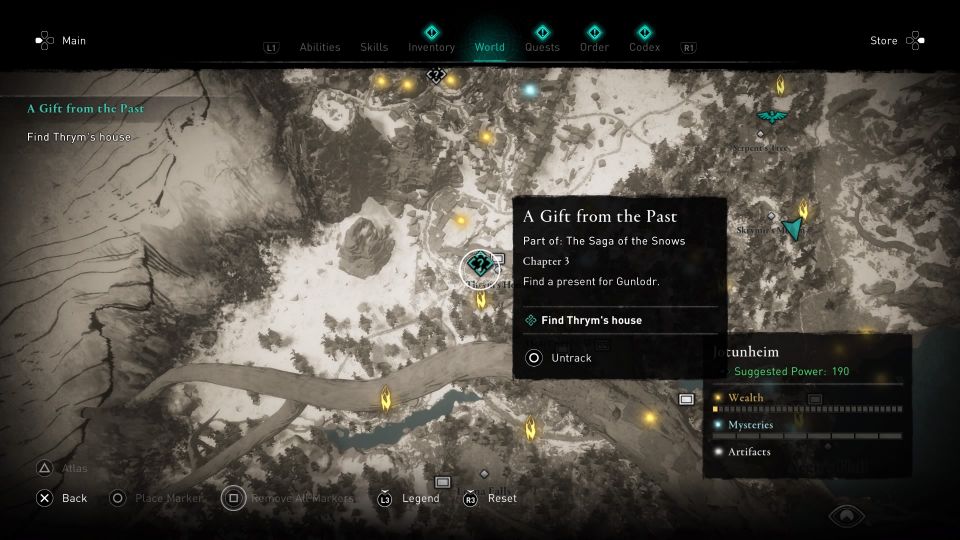 You will then see some Jotunn guards in the area. Kill them first.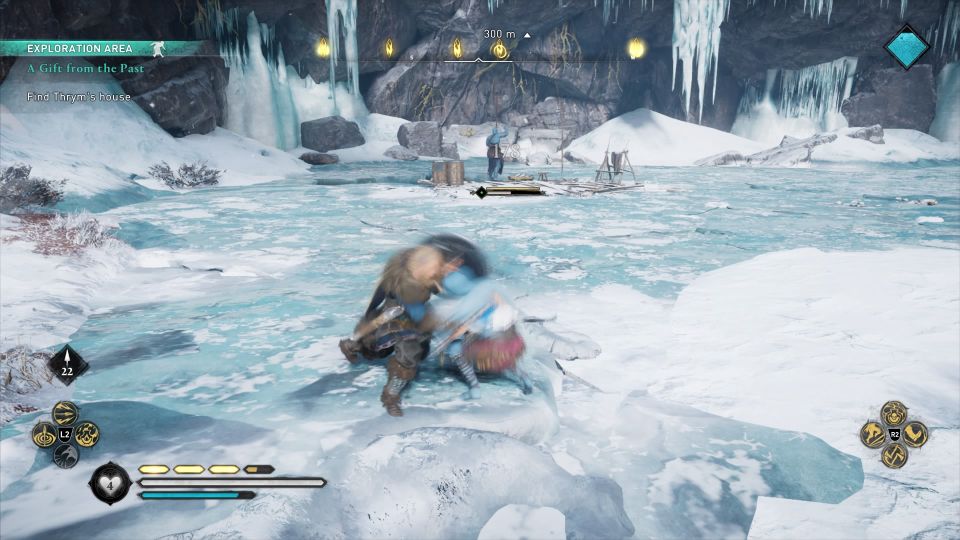 To find the house, dive into the water.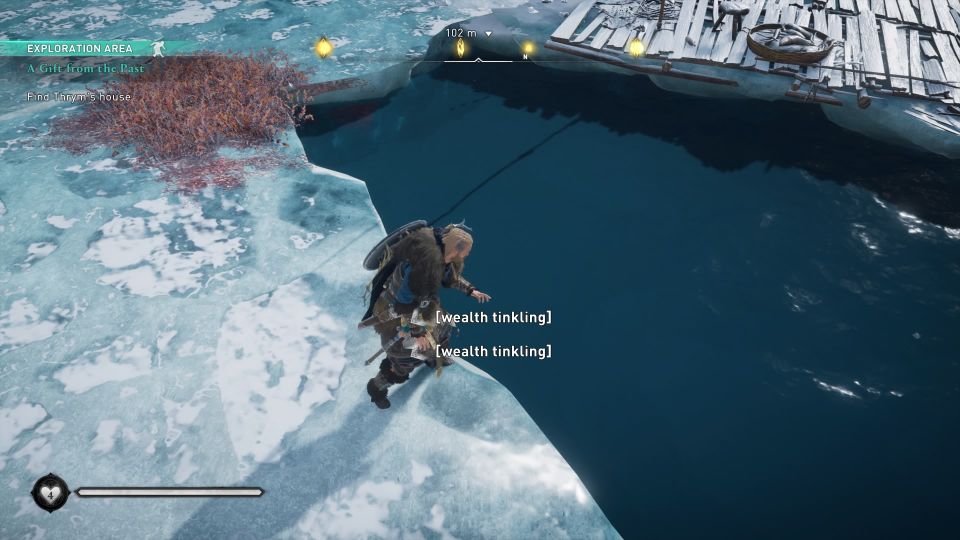 When underwater, look for a path to go forward.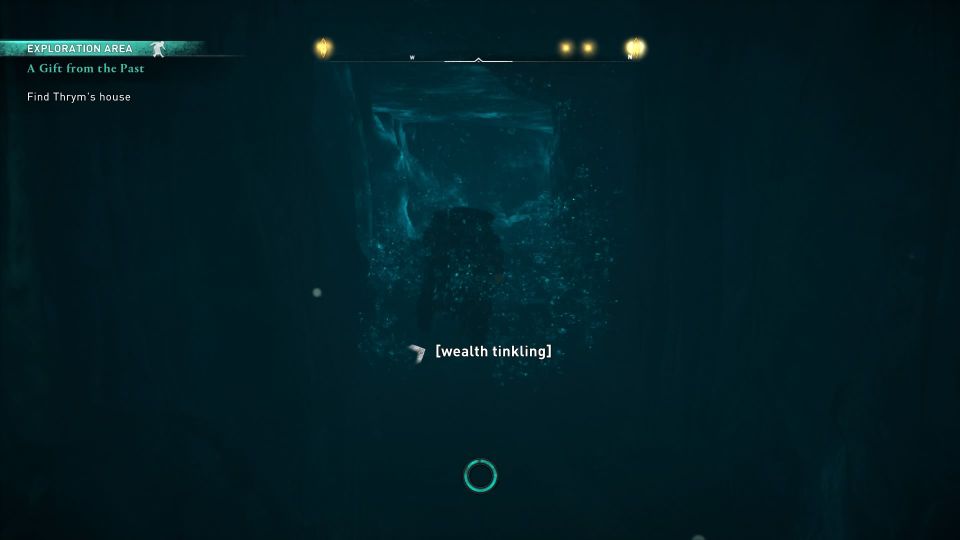 You will then see Thrym's house when you resurface.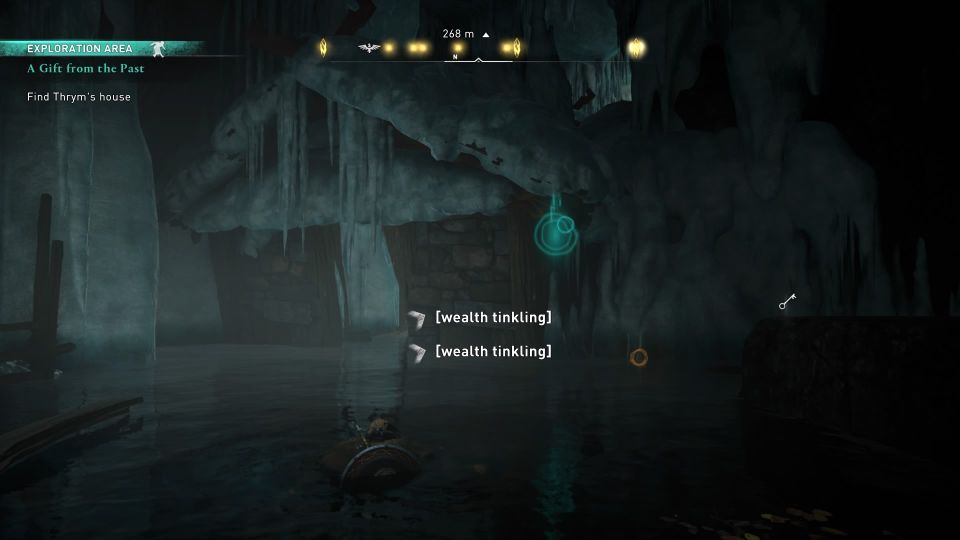 Search for a present
To get to the present, you need to go through the water. You might as well grab the key at the bottom.
Dive down and unlock the chest with the key.
After opening the chest, continue swimming to the other side.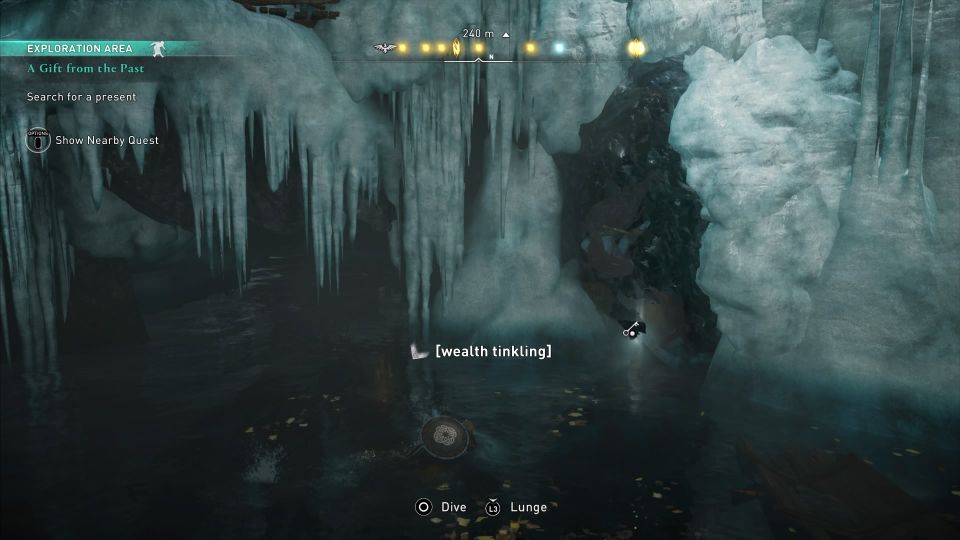 When you resurface, you will then be able to get into the house. Destroy the ice block.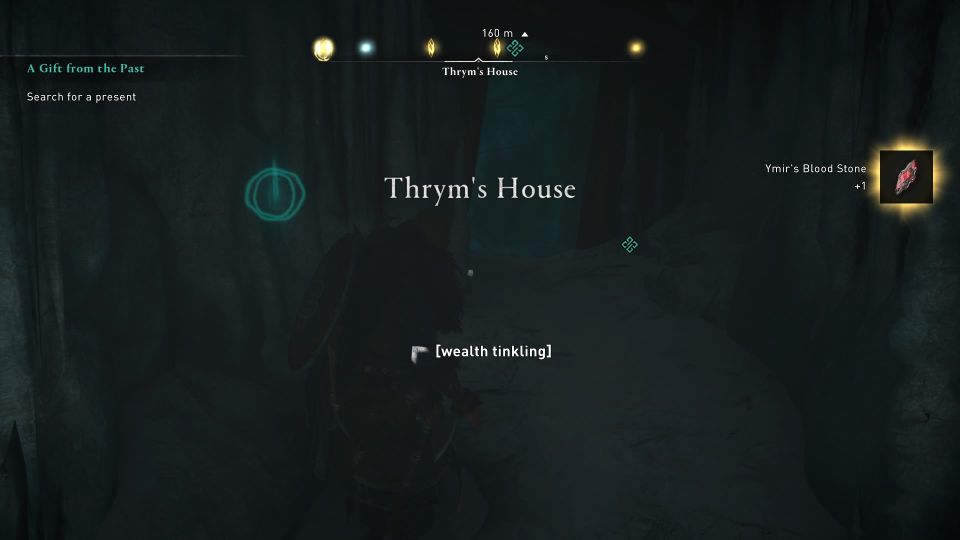 Interact with the present. The quest ends here.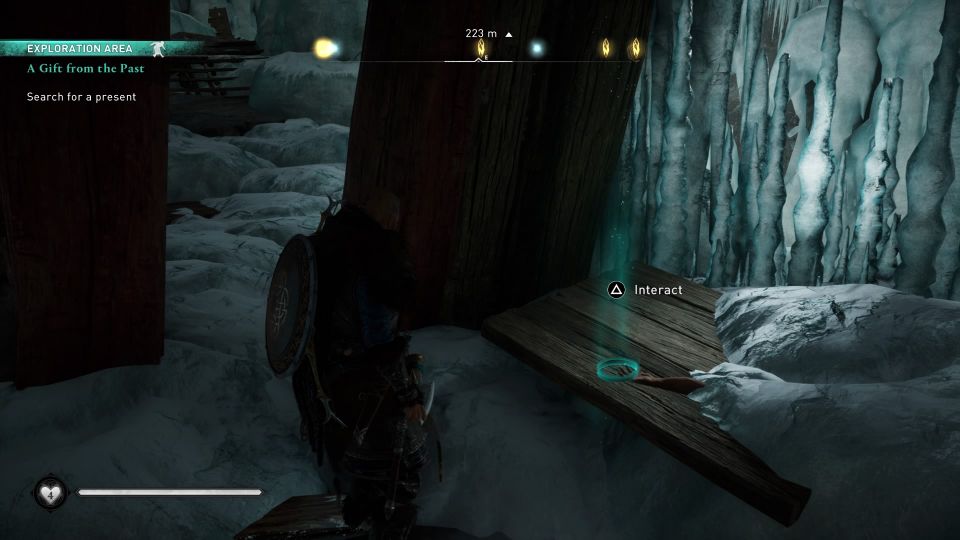 ---
Related posts:
Assassin's Creed Valhalla: The Lost Cauldron Walkthrough
AC Valhalla: Mistress Of The Iron Wood Walkthrough