Going Deeper is a quest under Ravensthorpe in Assassin's Creed Valhalla.
Your task is to get some plants for Valka's new potion to get to Jotunheim.
Here's a walkthrough of Going Deeper in AC Valhalla.
Suggested power: 20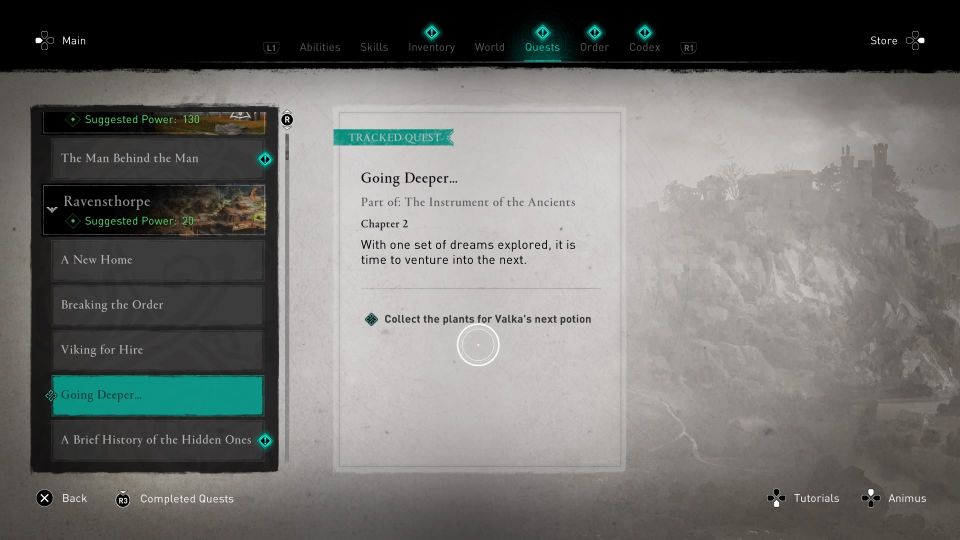 Collect plants for Valka
The location of the plants is actually inside the Cavern of Trials. The location is shown below, marked by the quest symbol. It's in Cent.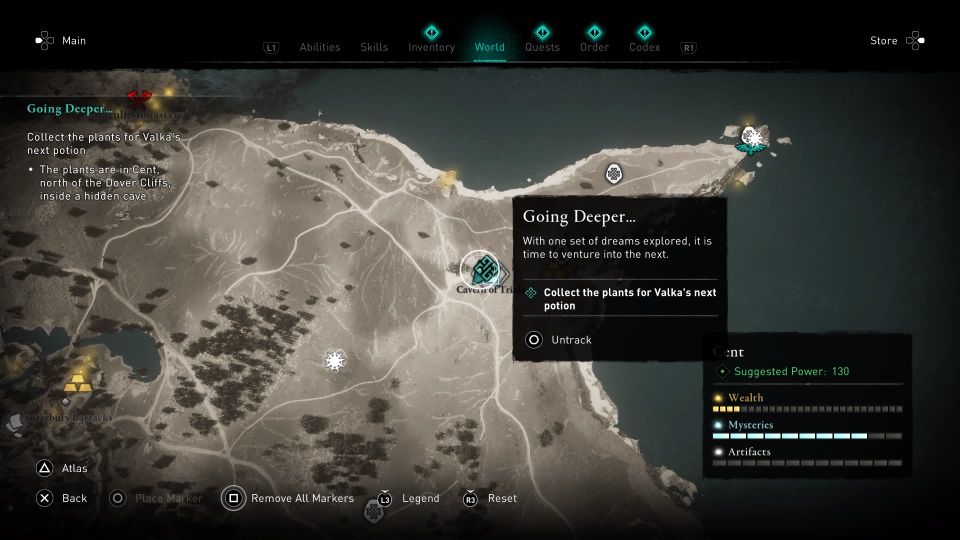 You have to collect 3 St. John's Wort and 2 Fireweed.
If you're not sure how to move around in the Cavern of Trials, you can refer to this guide.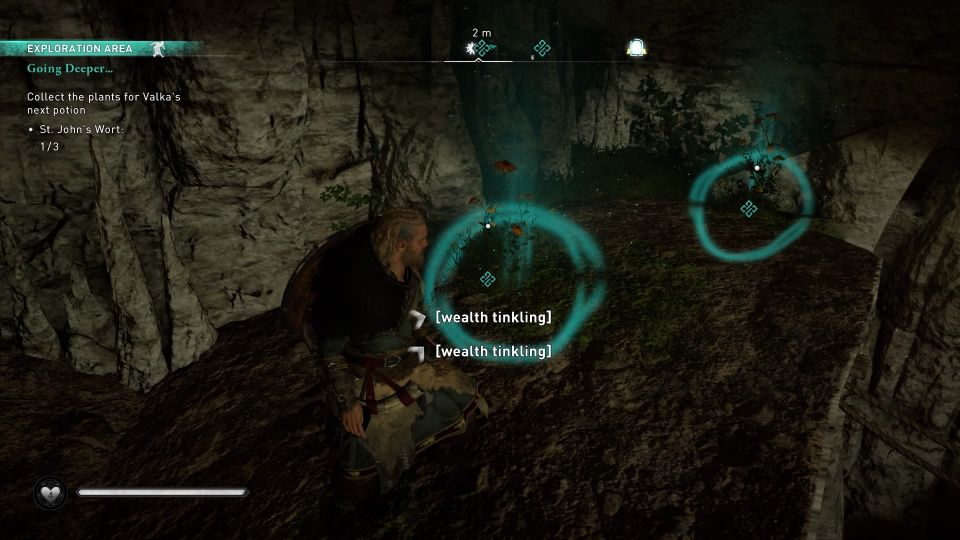 Bring the plants to Valka
After getting the plants, go back to Valka in her hut in Ravensthorpe.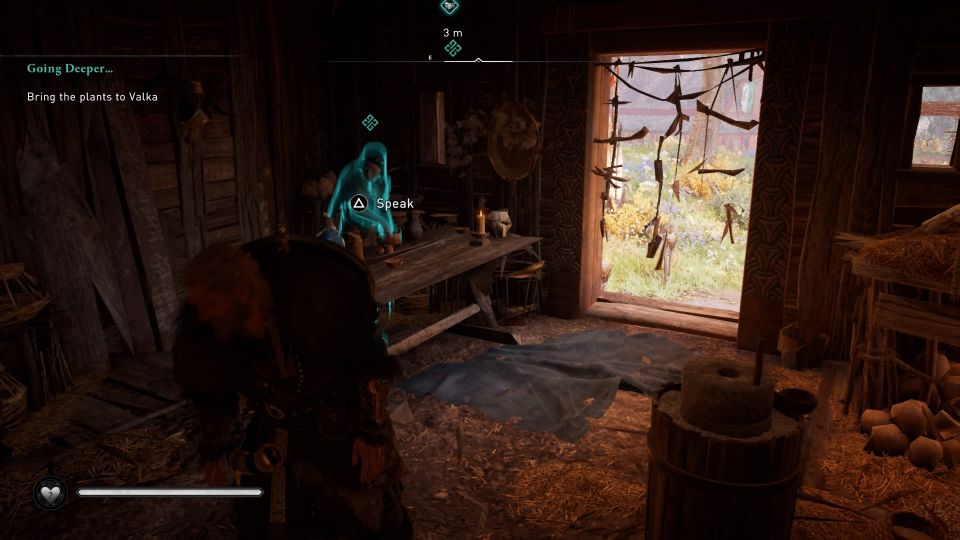 Try the new potion
After she's brewed the potion, drink it to go to Jotunheim.
Drink from the cup on the right. The left one goes back to Asgard.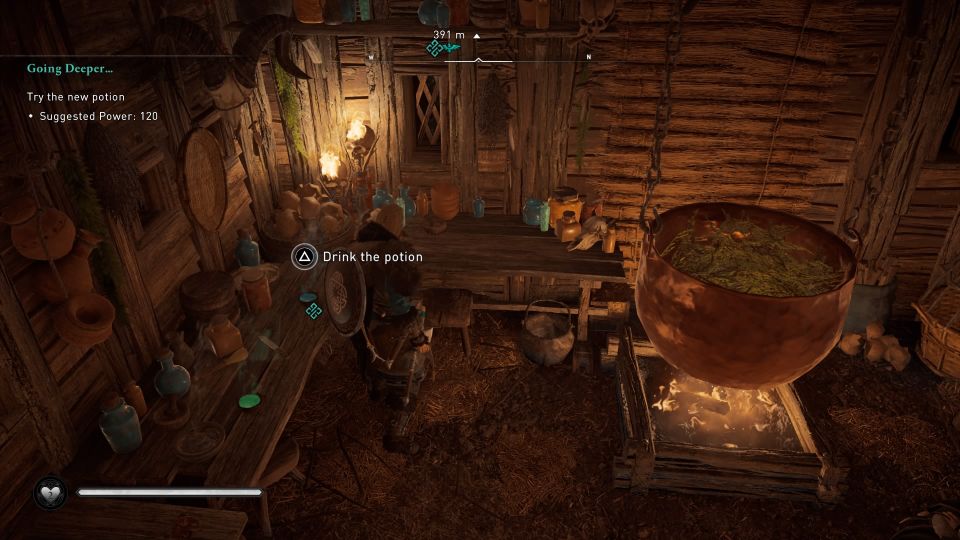 After you've completed the Jotunheim saga, the quest completes here.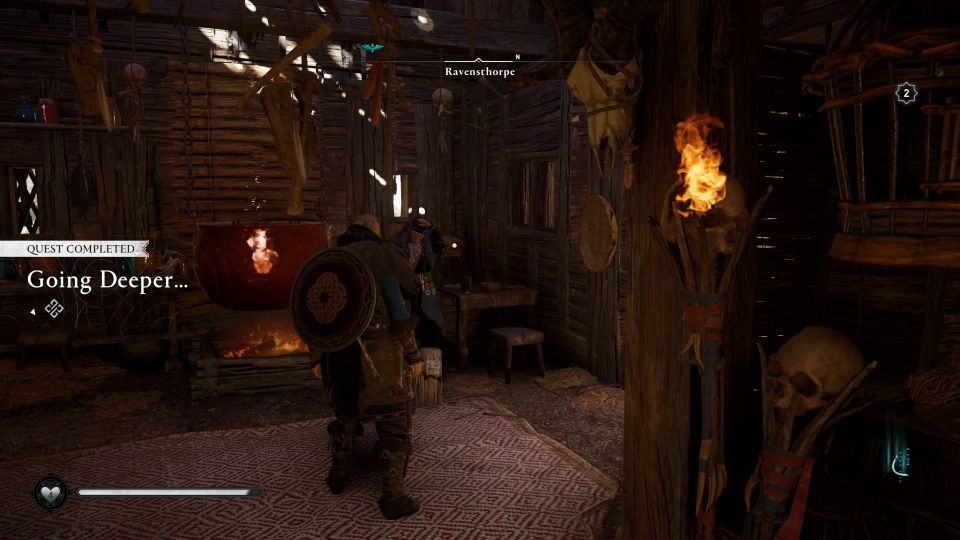 ---
Related posts:
Assassin's Creed Valhalla: Fly Agaric (Hordafylke) Guide
AC Valhalla: Hlutrholt Animus Anomaly (Hordafylke) Guide