Mistress of the Iron Wood is a quest under Jotunheim in Assassin's Creed Valhalla.
Your task is to find and speak to Angrboda to get her assistance.
Here's a walkthrough of Mistress of the Iron Wood in AC Valhalla.
Suggested power: 190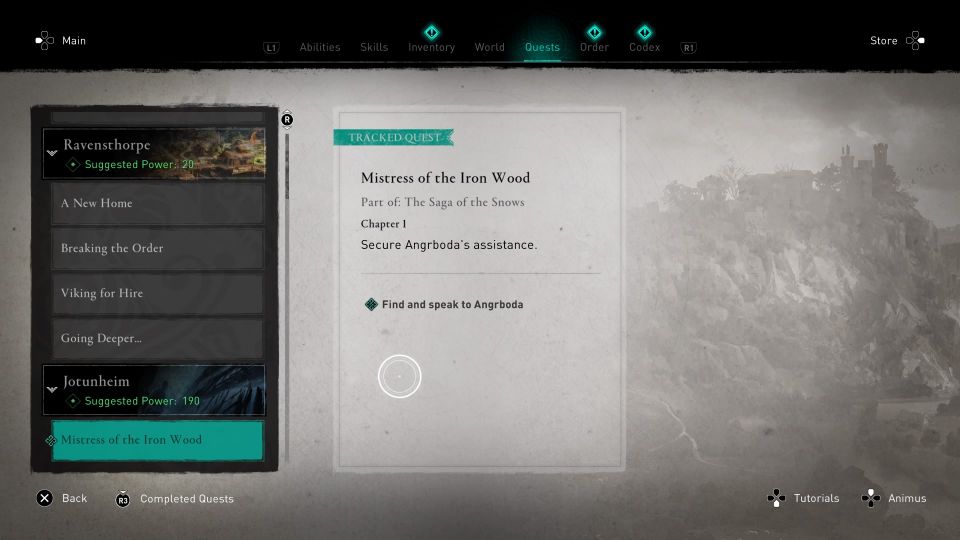 Find and talk to Angrboda
After reaching Jotunheim, head to the location shown below, marked by the quest symbol.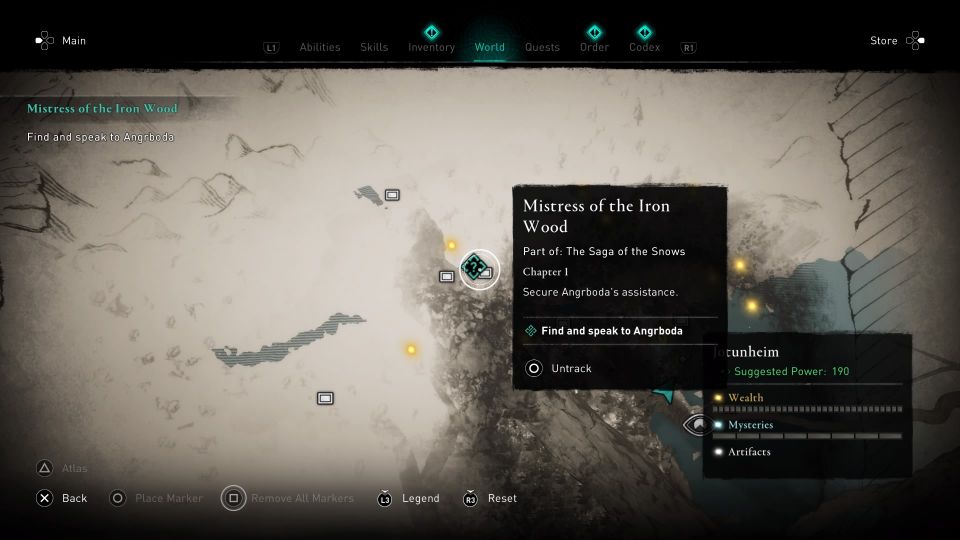 The house is hidden in an illusion. Stand in the magic circle and you'll be able to see it.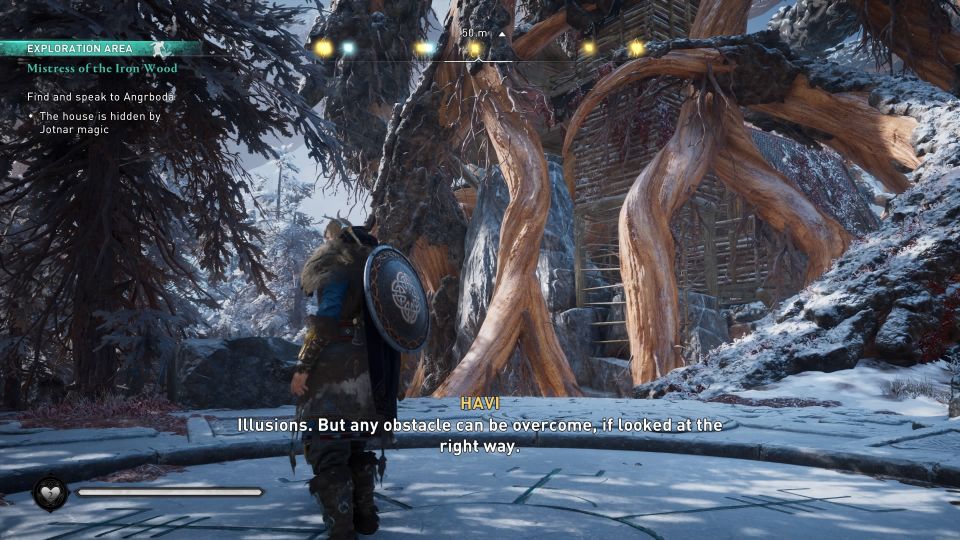 Enter the house using the front door.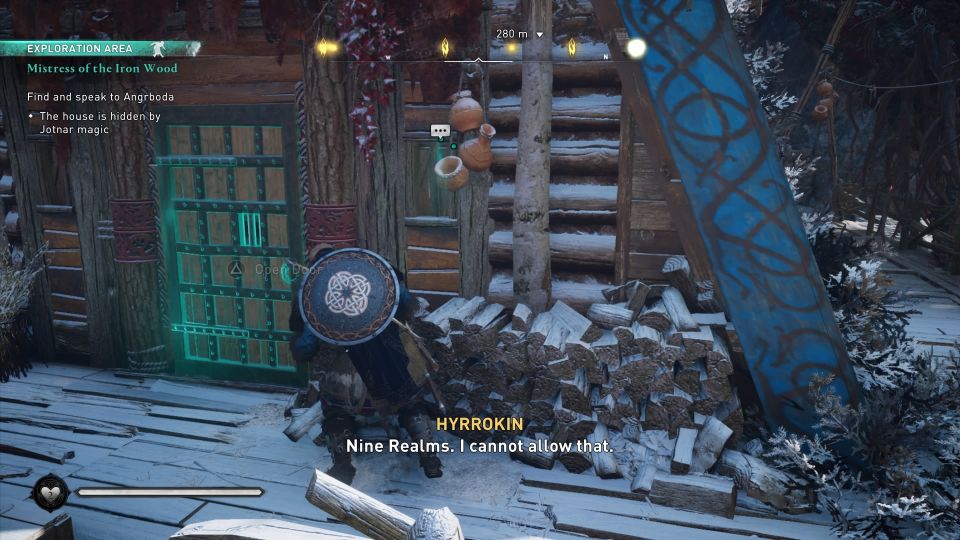 Find and enter the waterfall
Angrboda will ask you to collect some roots from the waterfall.
Head to the location shown in the map below, marked by the quest symbol.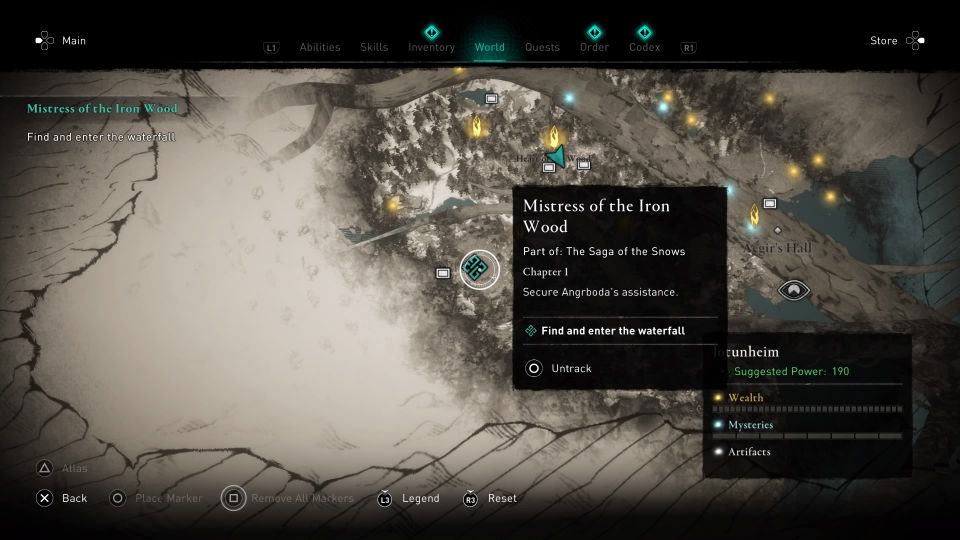 You won't be able to see the waterfall first. If you climb onto the cliff, you'll see the waterfall below you. It will magically appear.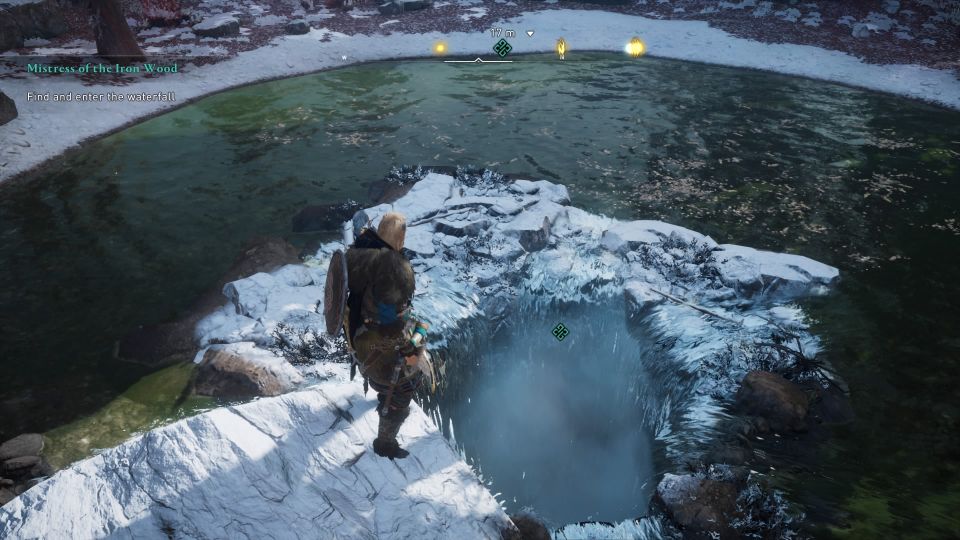 Find and gather the roots
There will be three roots inside the cavern.
Use Odin's sight and you'll see one of the roots on the left side.
Head to the left side first.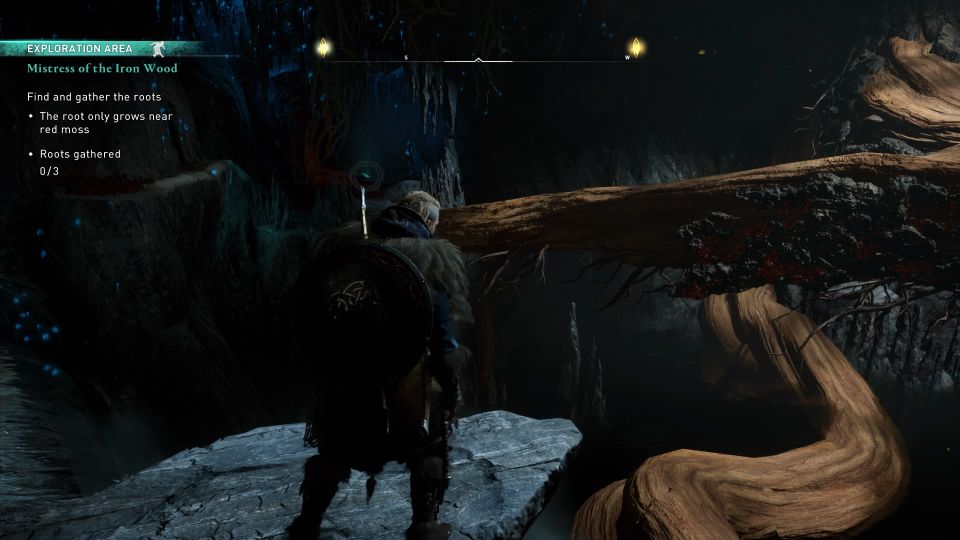 Pick up the root and continue following the path.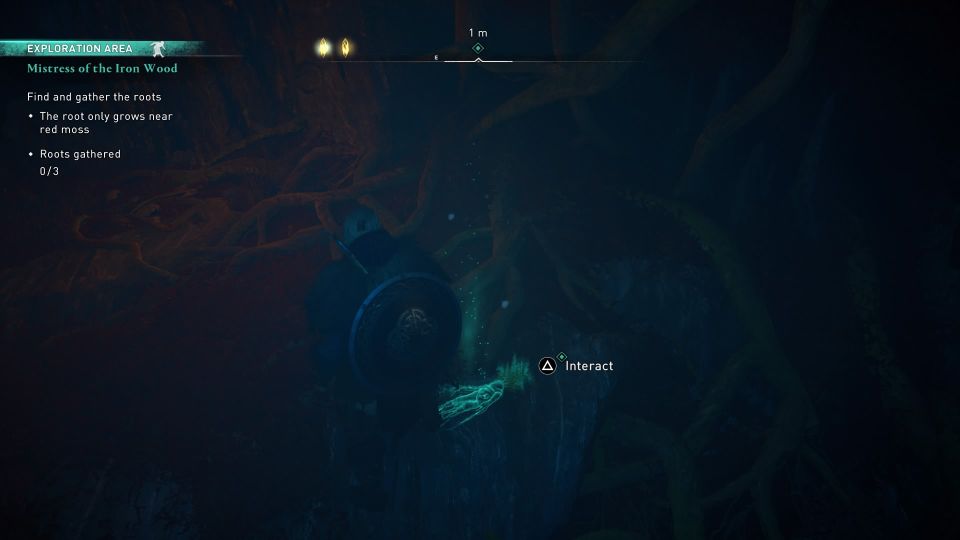 You will then find another root, and you'll eventually reach the starting point.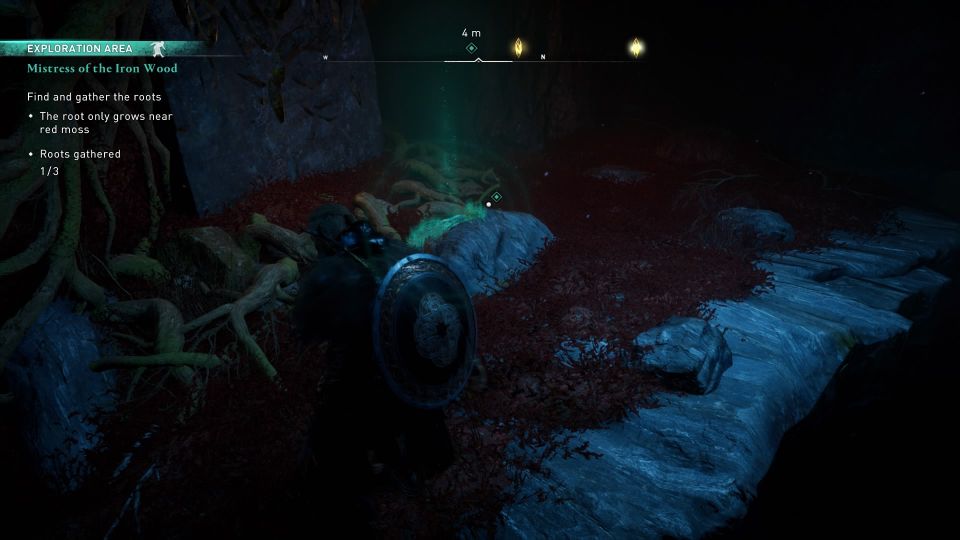 To get to the third root, you need to get to the opposite side from your starting point.
This requires you to climb the gigantic roots. You will then see two paths.
The left / middle path is the exit. Go to the right-side path.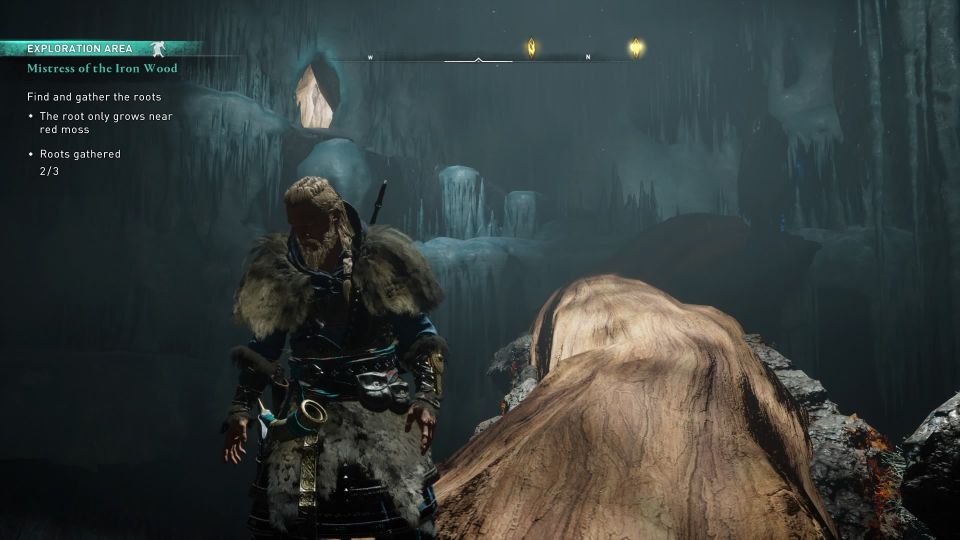 You will find a root here.
Bring the roots
Head back to the giant root and exit the area.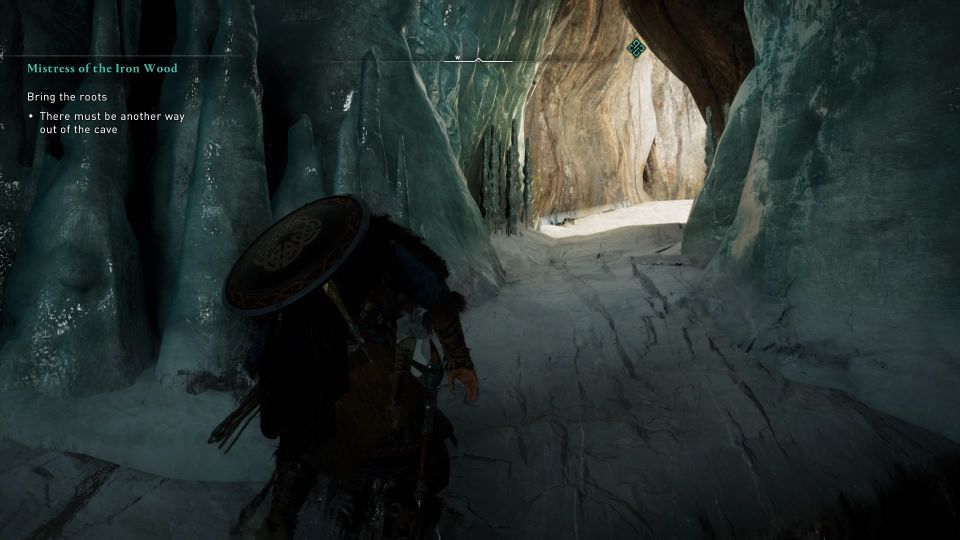 Return to Angrboda at the location marked below.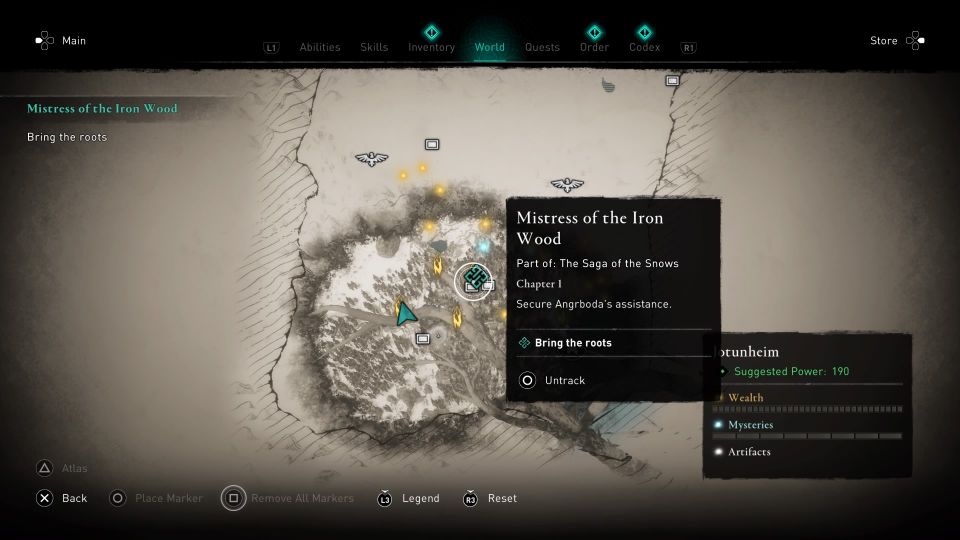 Talk to her again and she'll give you an elixir. You will then see Loki as the two of them planned this together.
They bind Havi to the tree like what Havi did to their son (the dog Fenrir).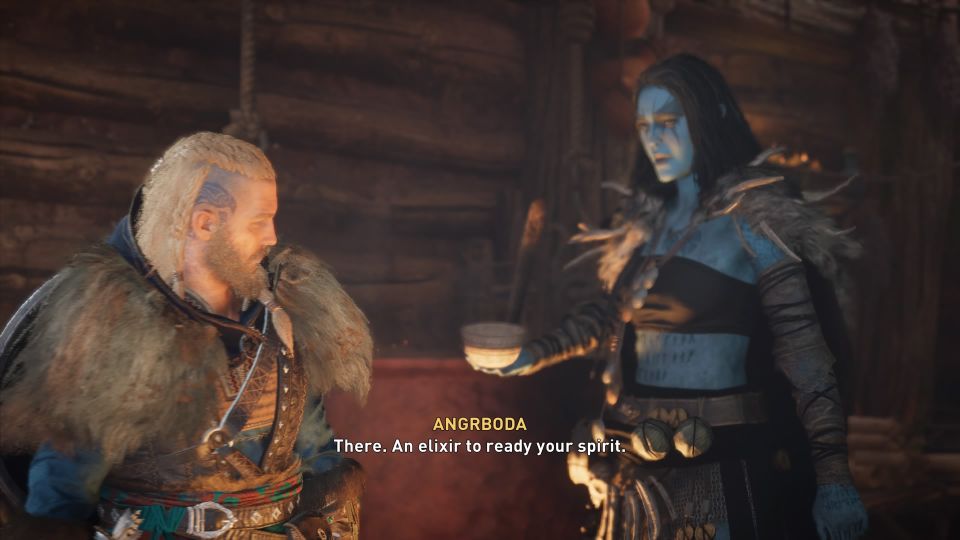 Another woman will then rescue Havi and will need his help to procure the Mead. Slide down and talk to the said lady, and the quest completes here.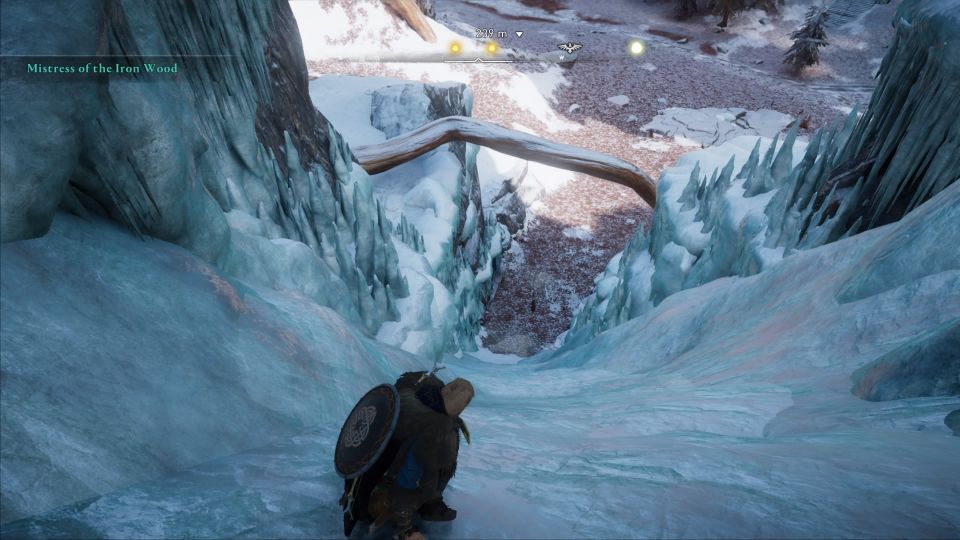 ---
Related posts:
Assassin's Creed Valhalla: Going Deeper Walkthrough
Assassin's Creed Valhalla: Fly Agaric (Hordafylke) Guide