The Lost Cauldron is a quest in Jotunheim in Assassin's Creed Valhalla.
Your task is to steal a cauldron that used to belong to Suttungr.
Here's a walkthrough of The Lost Cauldron in AC Valhalla.
Suggested power: 190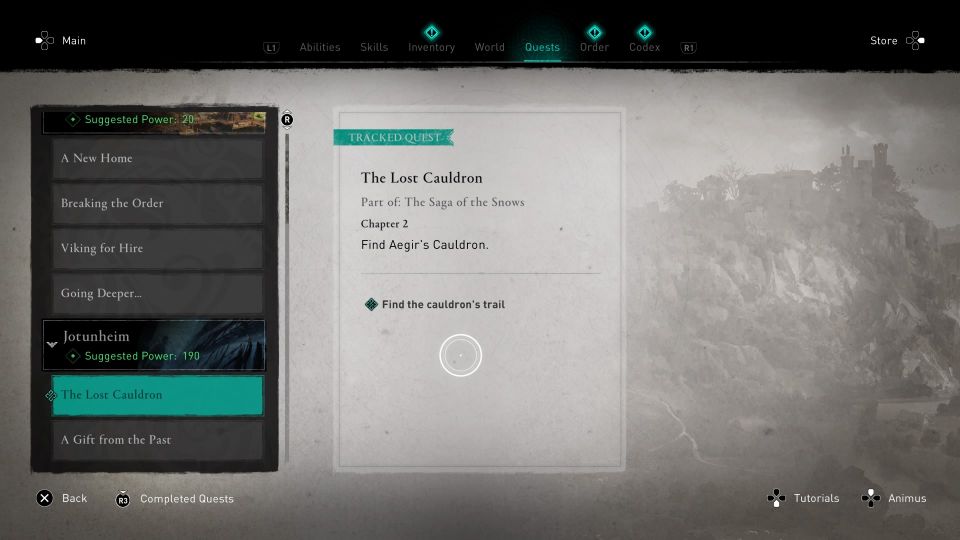 Find the cauldron's trail
Get to the location shown below, marked by the quest symbol.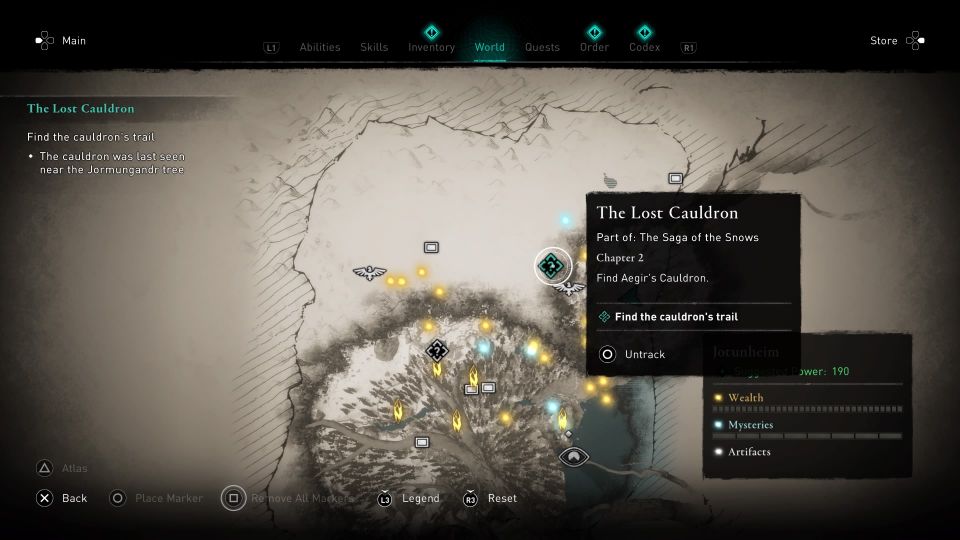 You'll find an ambush site. Investigate the ambush site. There are three clues in the area including the cart.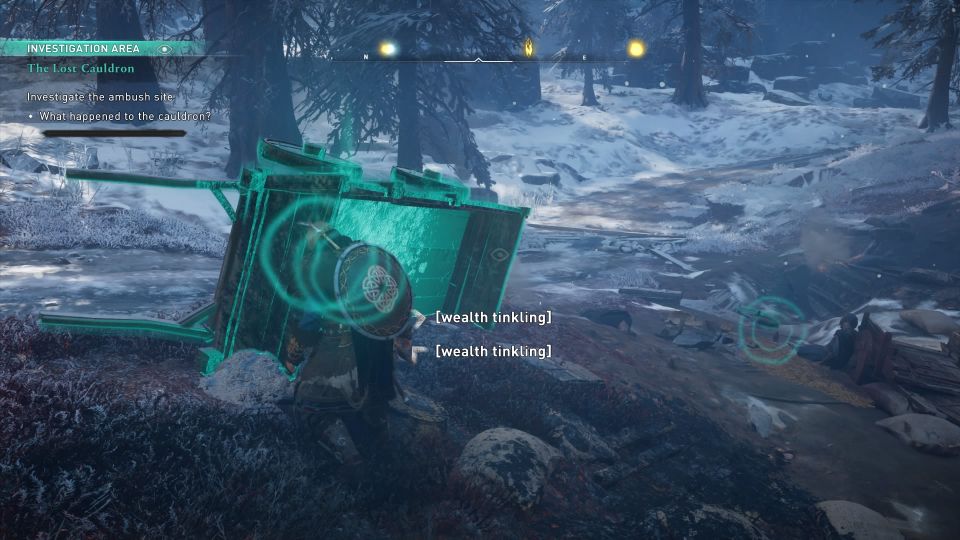 Then, you'll see a trail of destruction.
Just follow the path where the trees are all broken in half.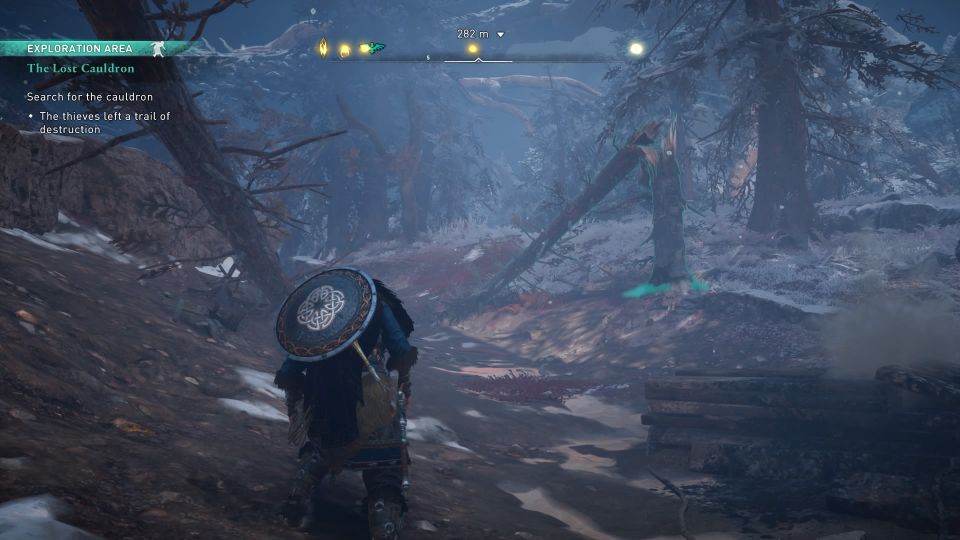 Go all the way until you reach a house or a place named Skrymir's Mitten.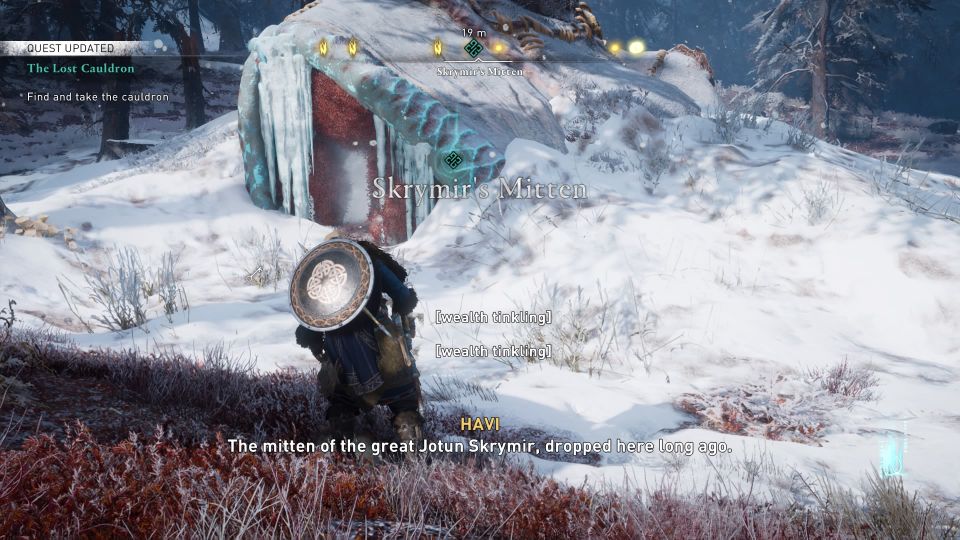 Find and take the cauldron
Enter the hut and you'll be transported magically into a big cavern.
Keep going until you find a locked door.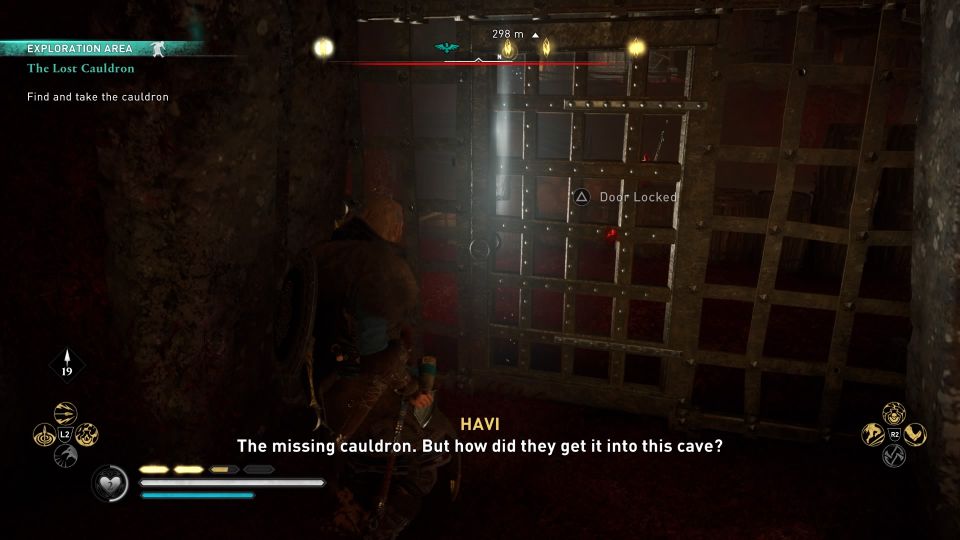 Head back and you'll see that a new path has magically appeared.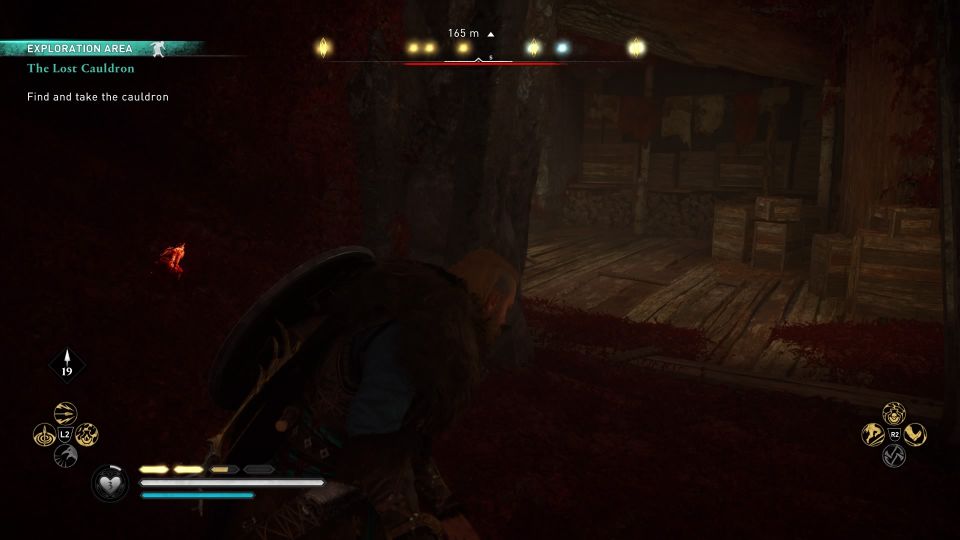 Move the shelf away and go through the gap.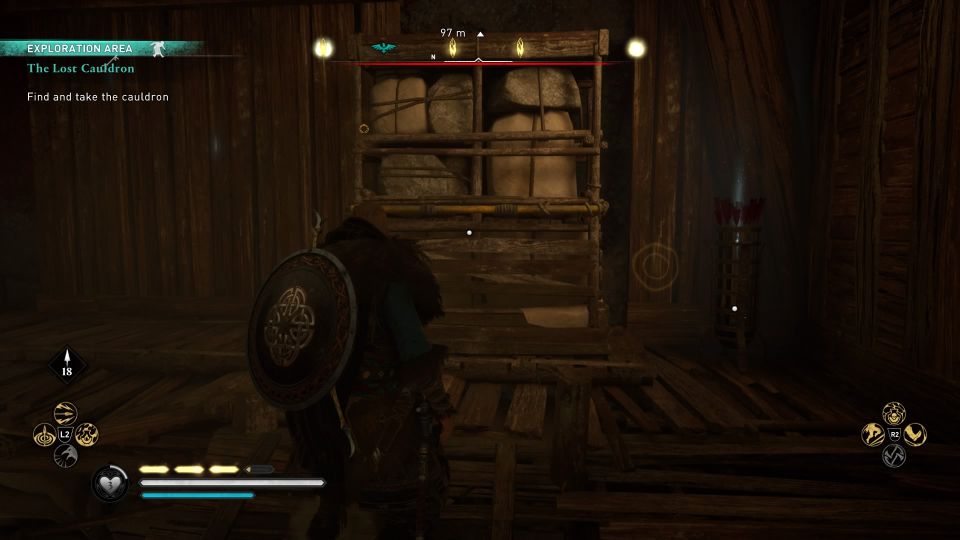 You will then reach an area with many guards. You can assassinate them quietly.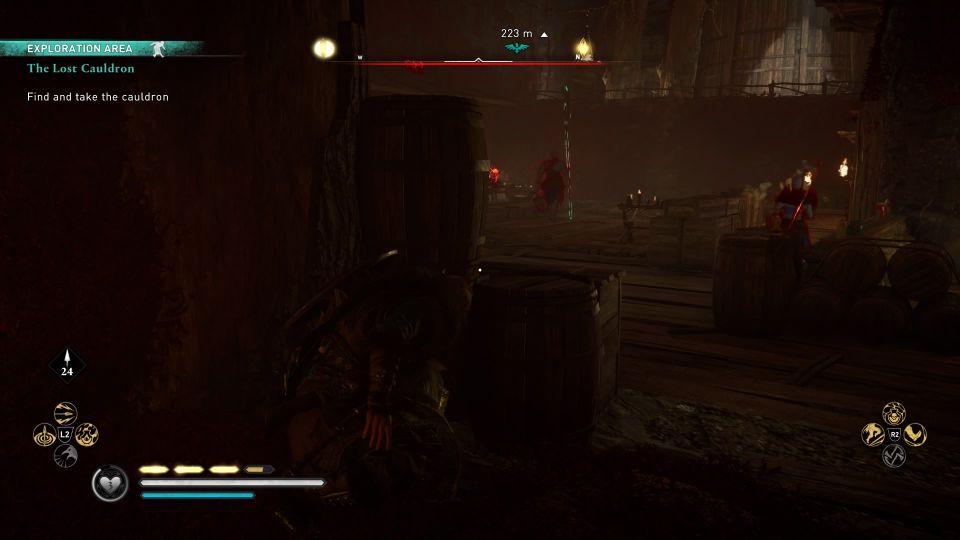 Then, take the key at the left side of the area.
Continue using the left side of the area to reach the cauldron.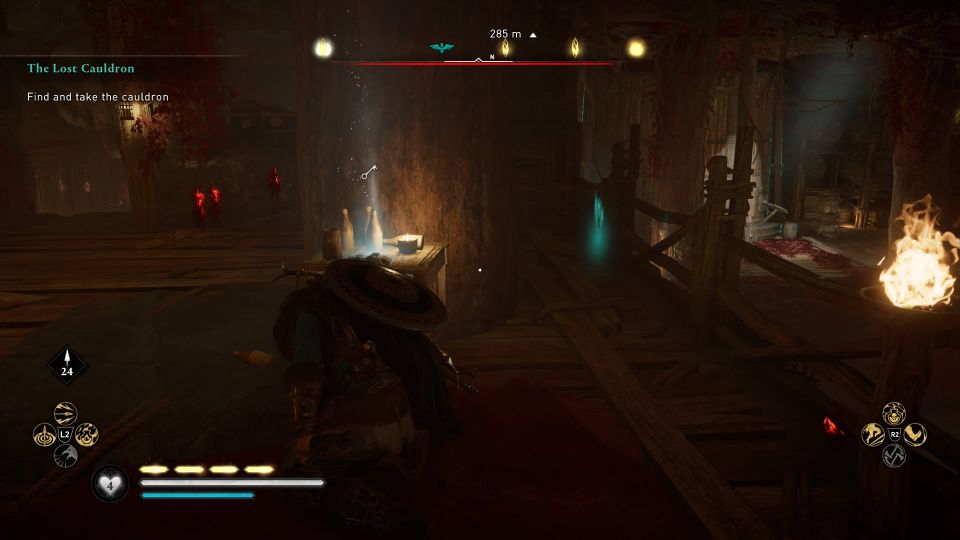 Slide down the small gap.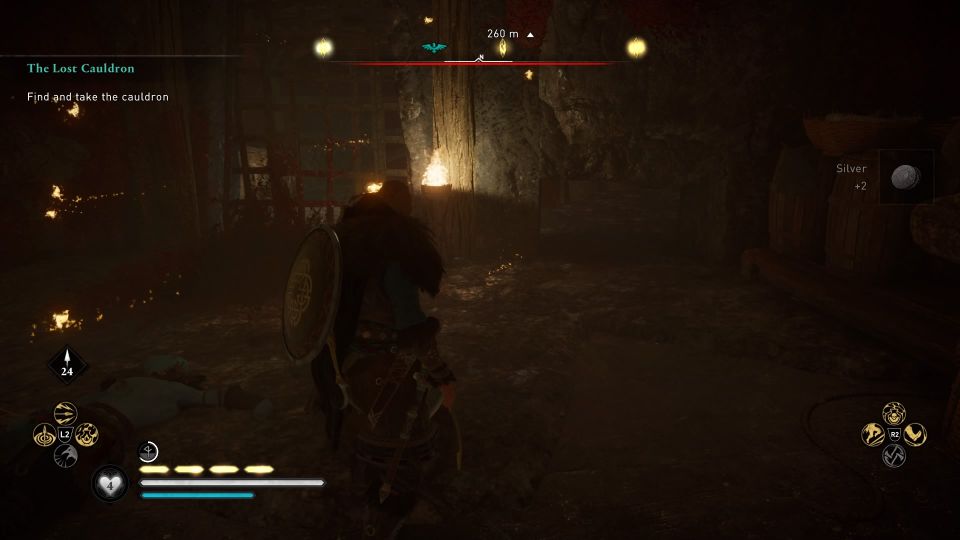 You will then reach the cauldron.
It's too big so you can't take it yet. To make it reduce in size, go to the marked area on your screen. Use Odin's sight to find the marked area.
The cauldron will then shrink. Take the cauldron and leave the area.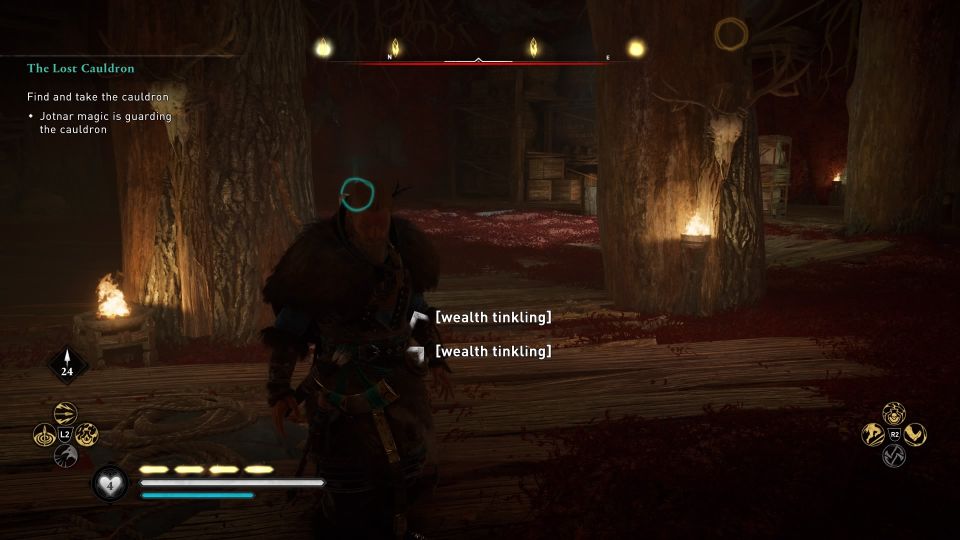 The quest ends here.
---
Related posts:
AC Valhalla: Mistress Of The Iron Wood Walkthrough
Assassin's Creed Valhalla: Going Deeper Walkthrough
Assassin's Creed Valhalla: Fly Agaric (Hordafylke) Guide