The Forge and the Flame is a quest in Ravensthorpe in Assassin's Creed Valhalla.
Your task is to start the wedding between Gunnar and Brigid in the settlement.
Here's a walkthrough of The Forge And The Flame in AC Valhalla.
Suggested power: 20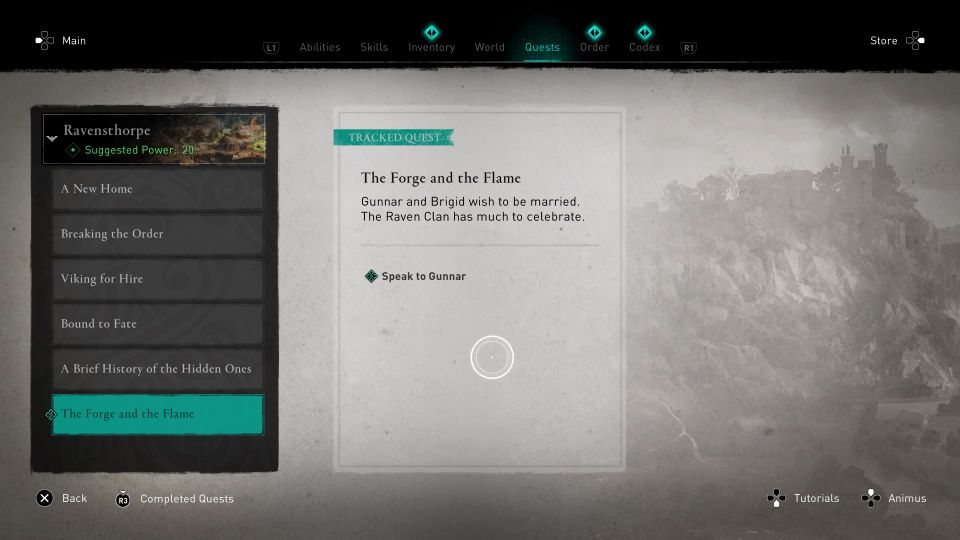 Talk to Gunnar
This quest begins after you've finished the main story of the game.
Talk to Gunnar in Ravensthorpe, and start the marriage.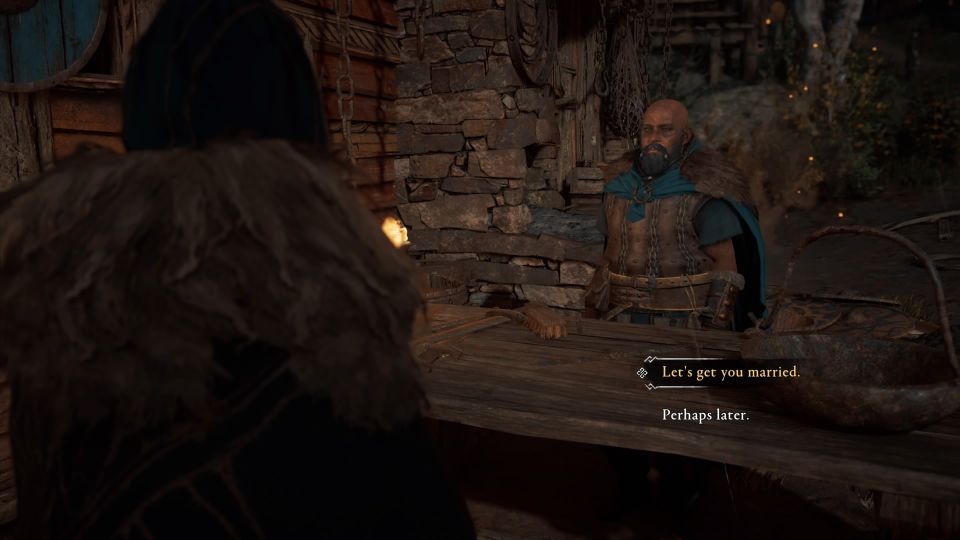 You will then witness the ceremony in the cutscene.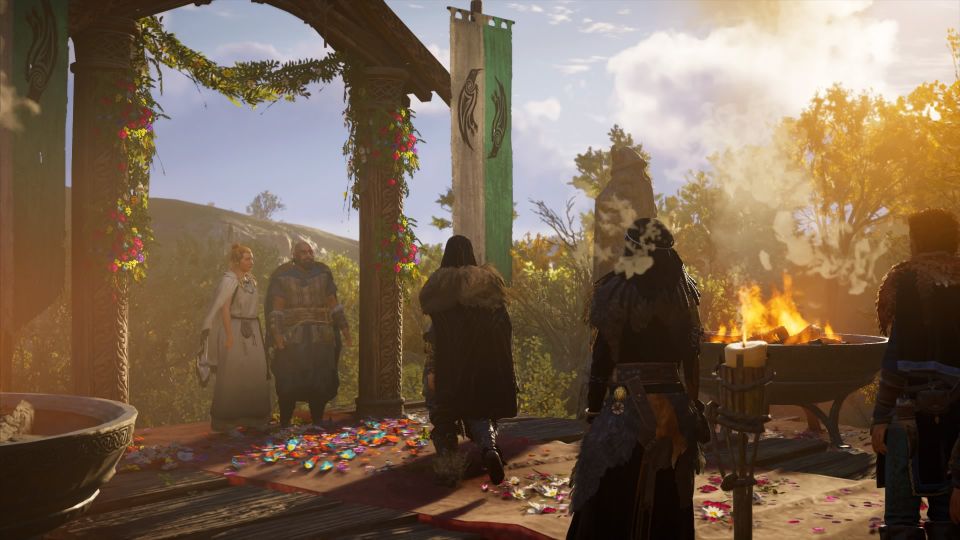 Talk to the guests (optional)
You can talk to some of the guests first before heading to Randvi.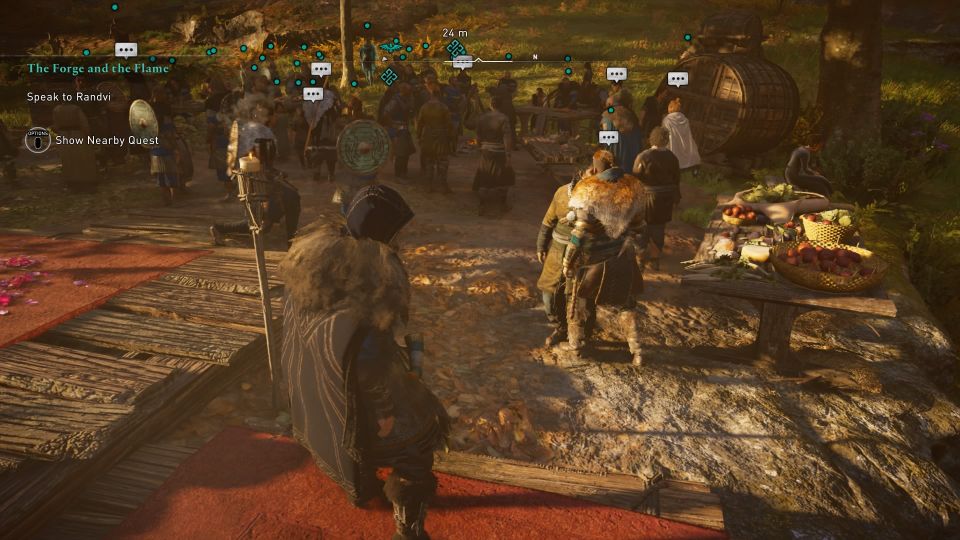 Speak to Randvi
Once you're done, talk to Randvi.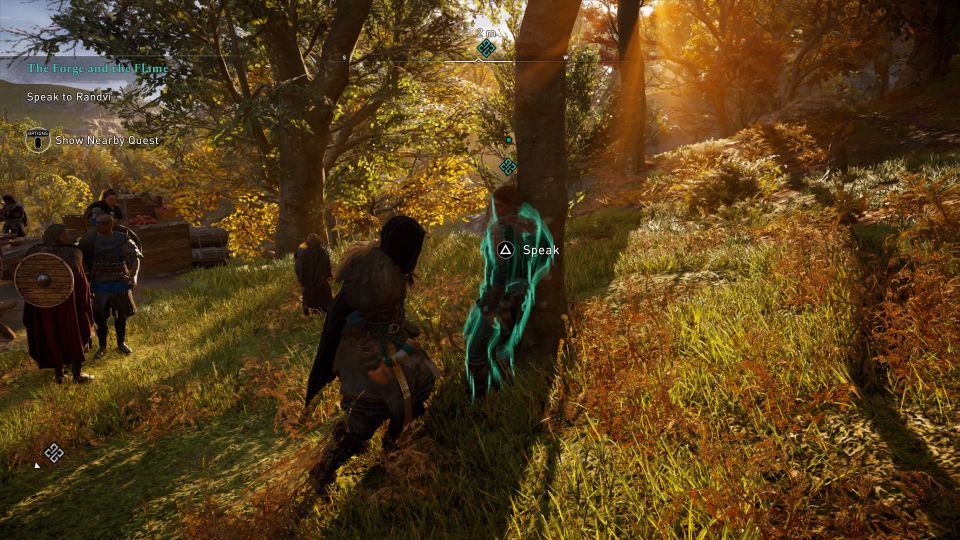 Follow her as she talks to Eivor.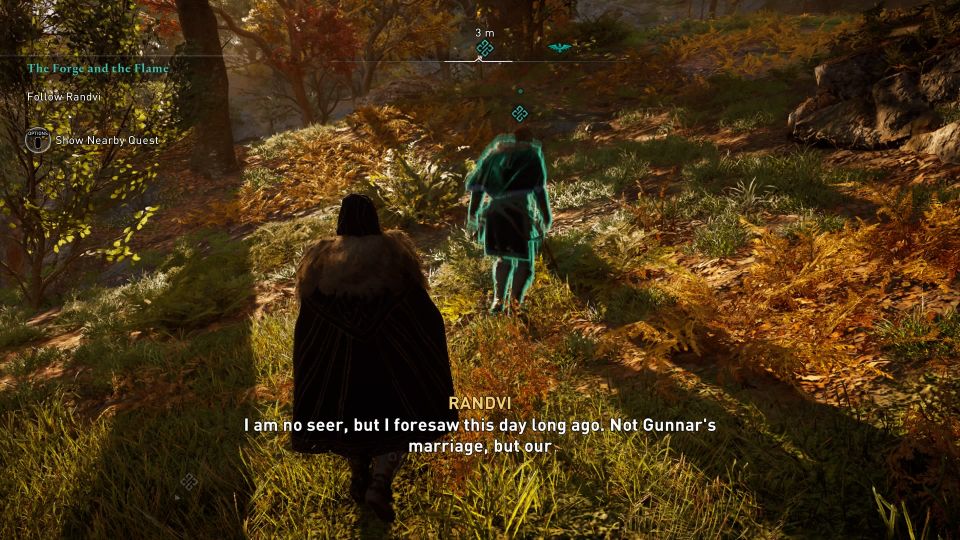 Speak to her again to sit down.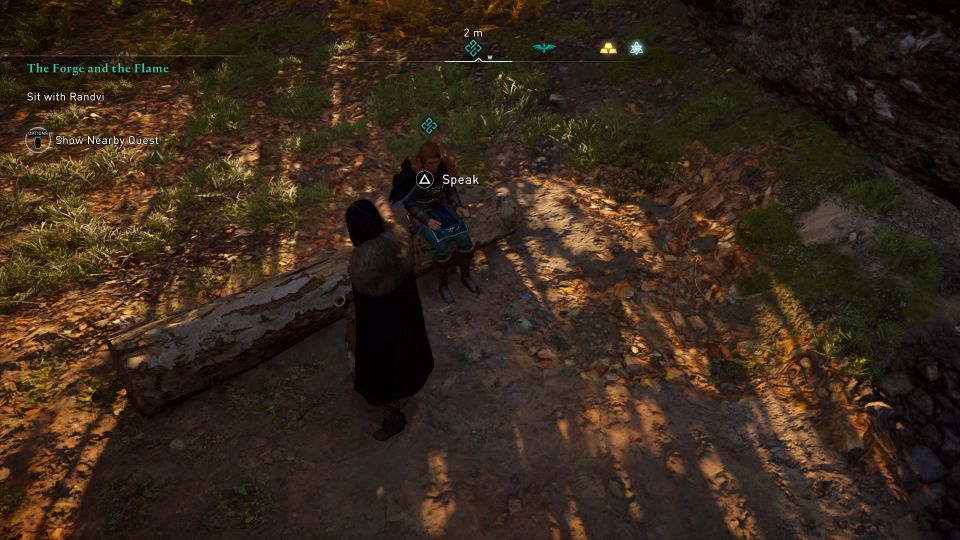 Romance option
After Randvi's divorce with Sigurd, you're given a romance option with Randvi. Choose "I am in love with you" for the romance option.
The quest ends here.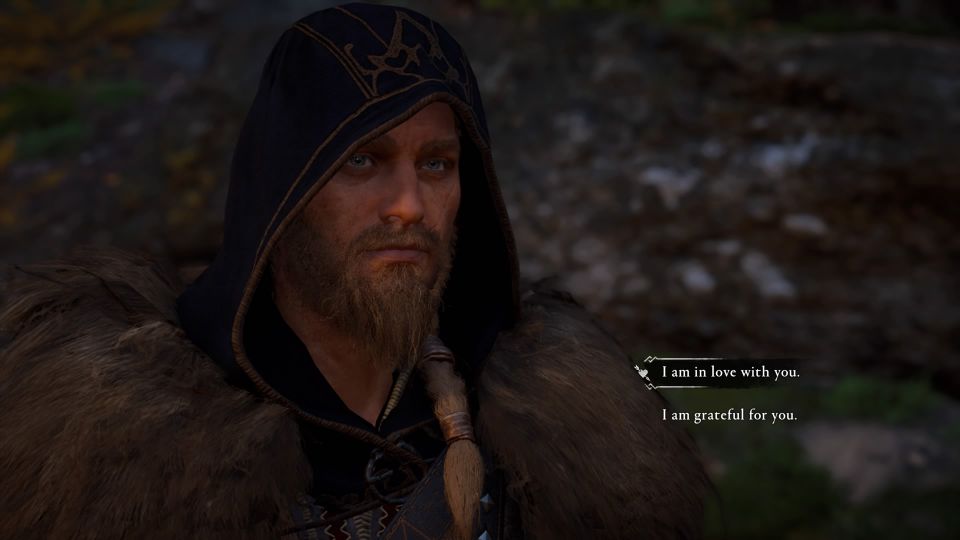 ---
Related posts:
Assassin's Creed Valhalla: Splitting Hares Walkthrough
AC Valhalla: Red Lichen Cavern (Treasures Of Britain) Guide