Ransacking Wenlocan is a quest under Sciropescire in Assassin's Creed Valhalla.
Your task is to steal the cargo at Wenlocan Outpost to weaken the Briton forces.
Here's a walkthrough of Ransacking Wenlocan in AC Valhalla.
Suggested power: 130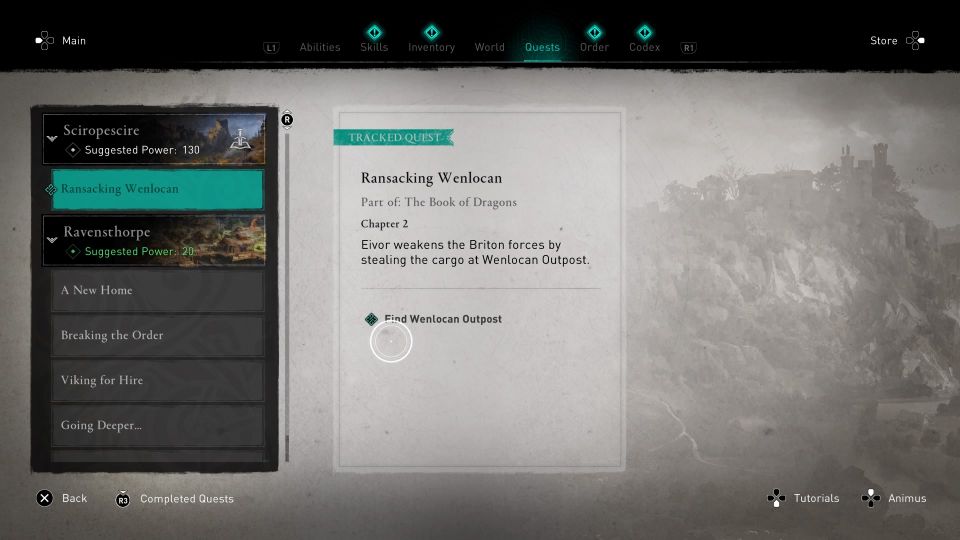 Find Wenlocan Outpost
The exact location of Wenlocan Outpost is shown in the map below, marked by the quest symbol.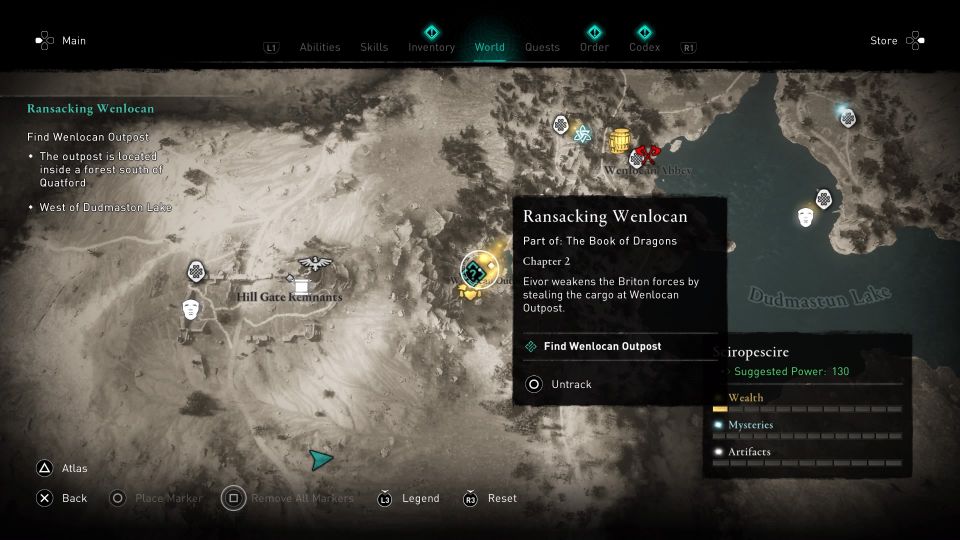 Steal the Briton cargo
The Briton cargo are basically in chests. Just loot them all around the outpost.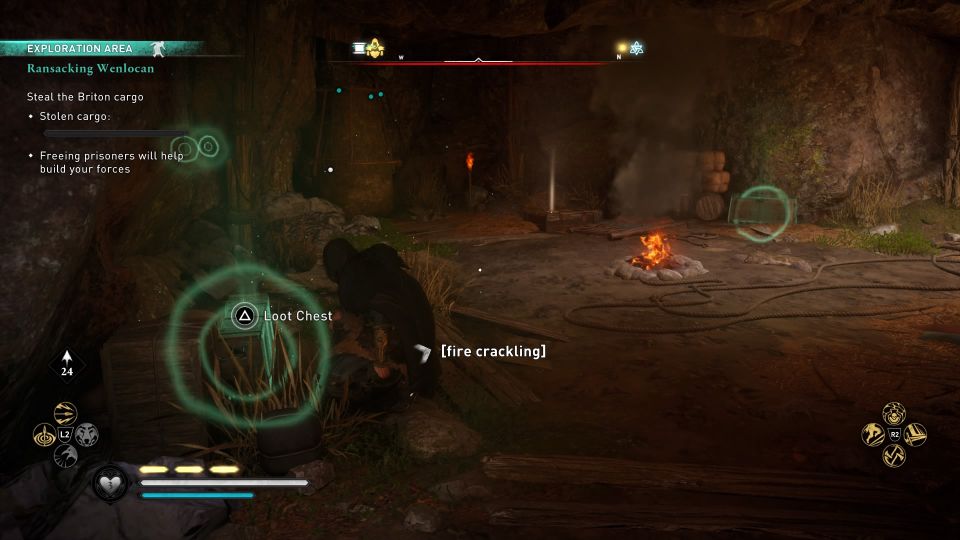 Some of the cargo are outside on the platforms, while others are hidden inside the caves.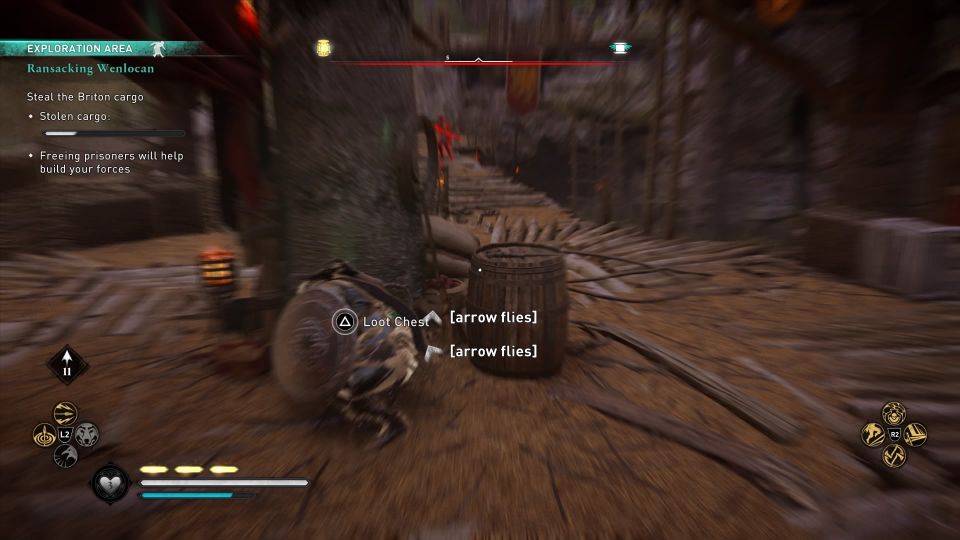 Get the unique equipment (optional)
Before leaving, you should also get the unique equipment. It's hidden behind a heavy block. Pull away the object and enter the cave.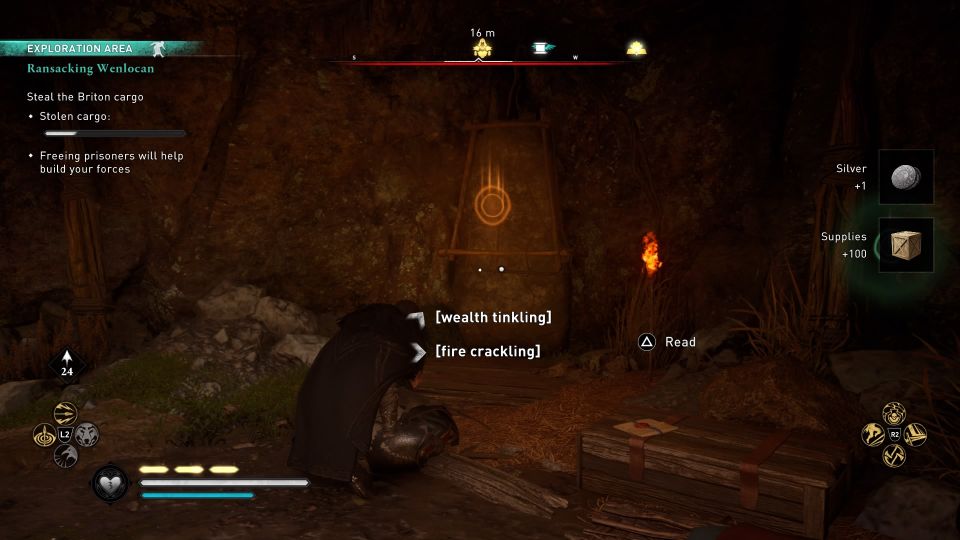 You will get a Brigandine Helm.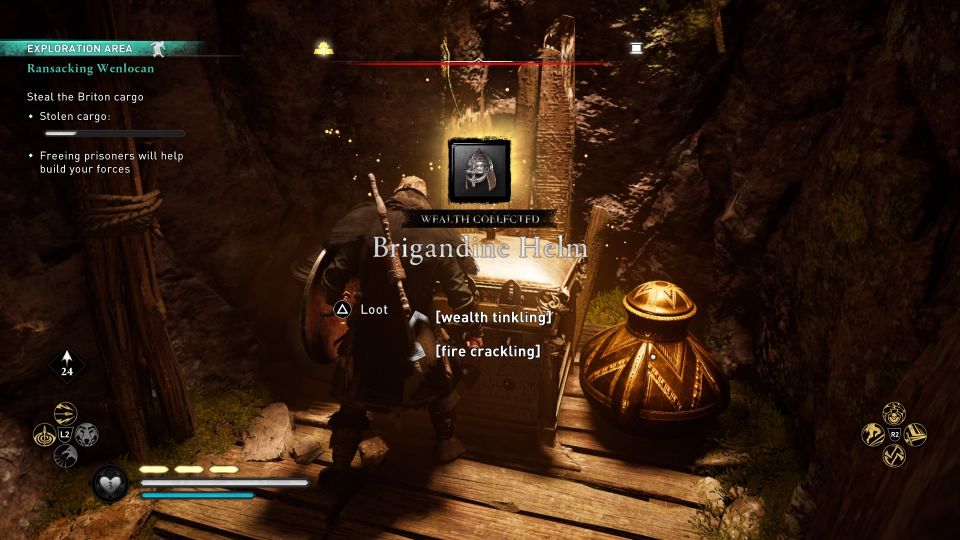 Rescue the prisoners
You may also want to rescue the prisoners as they will help you with the war later.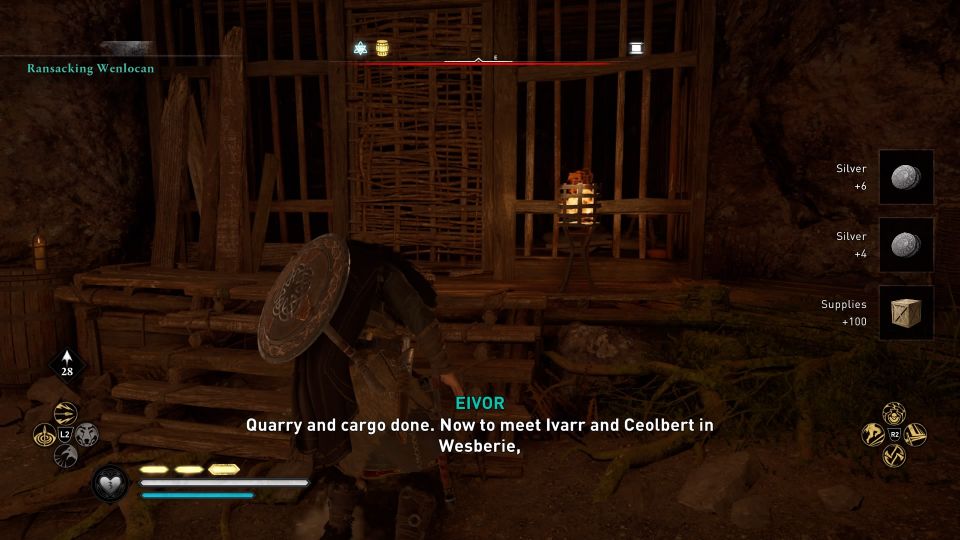 The quest ends here.
---
Related posts:
AC Valhalla: The Supply Line Walkthrough
Assassin's Creed Valhalla: War Weary Walkthrough
Assassin's Creed Valhalla: The Big Finish Walkthrough