War Weary is a quest in Sciropescire in Assassin's Creed Valhalla.
Your task is to meet up with Ceolbert at Sciropescire and also decide who to give the 650 silver to.
Here's a walkthrough of War Weary in AC Valhalla.
Suggested power: 130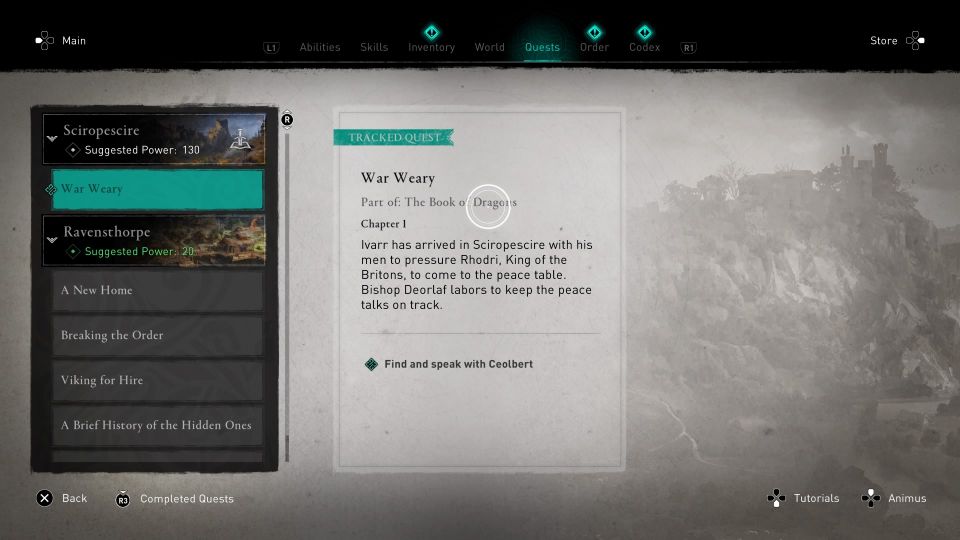 Talk to Ceolbert
To begin the quest, go to Sciropescire. The location is shown in the map below, marked by the quest symbol.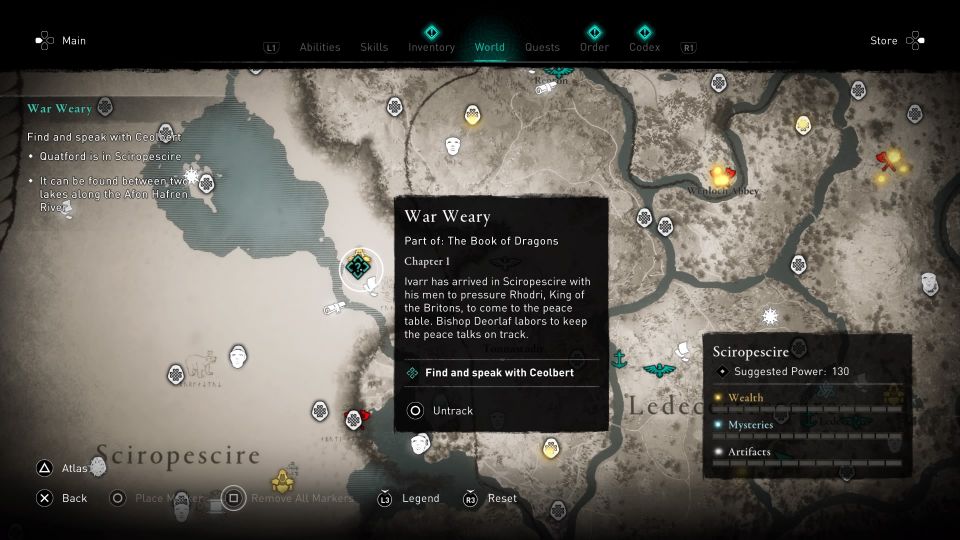 Enter the longhouse to talk to Ceolbert. You will meet Ivarr as well.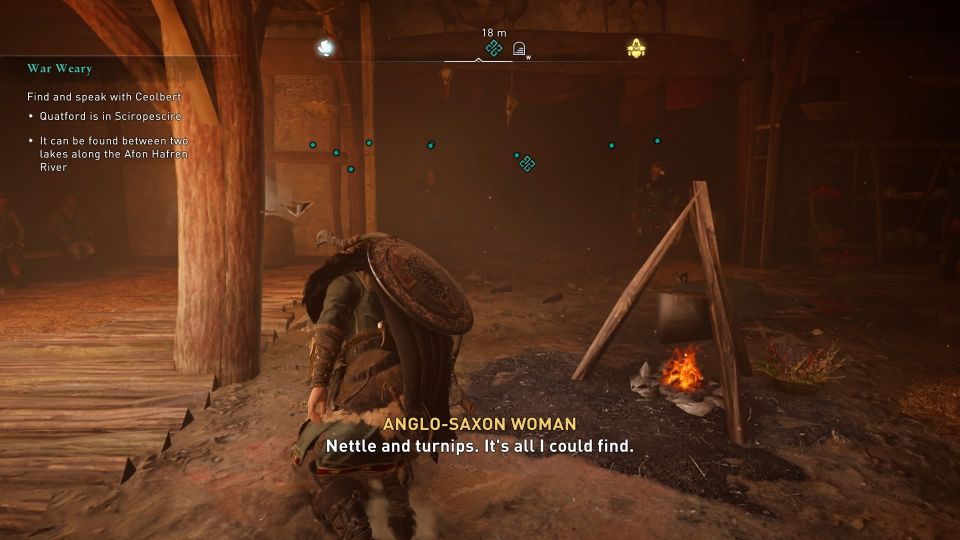 Follow Ceolbert
Follow Ceolbert as he leads you to the church to meet Bishop Deorlaf.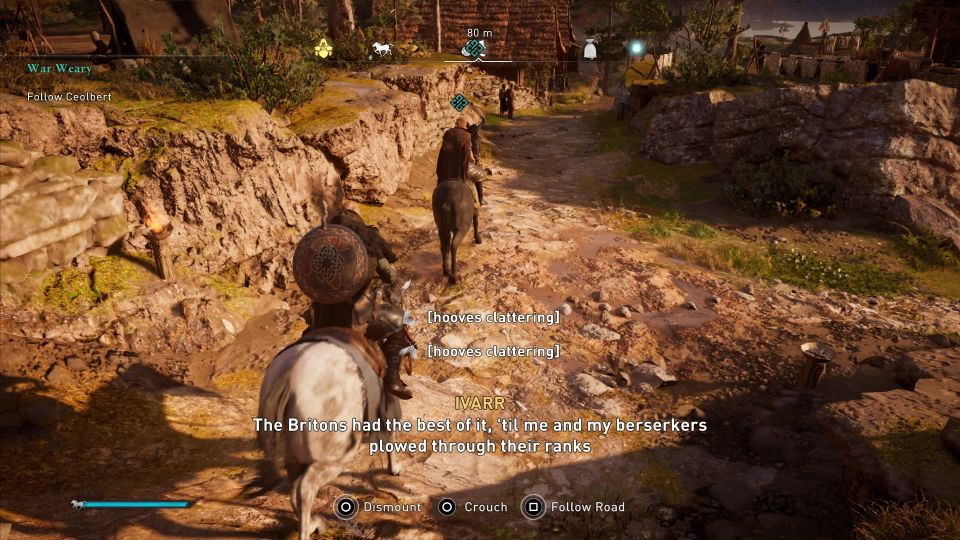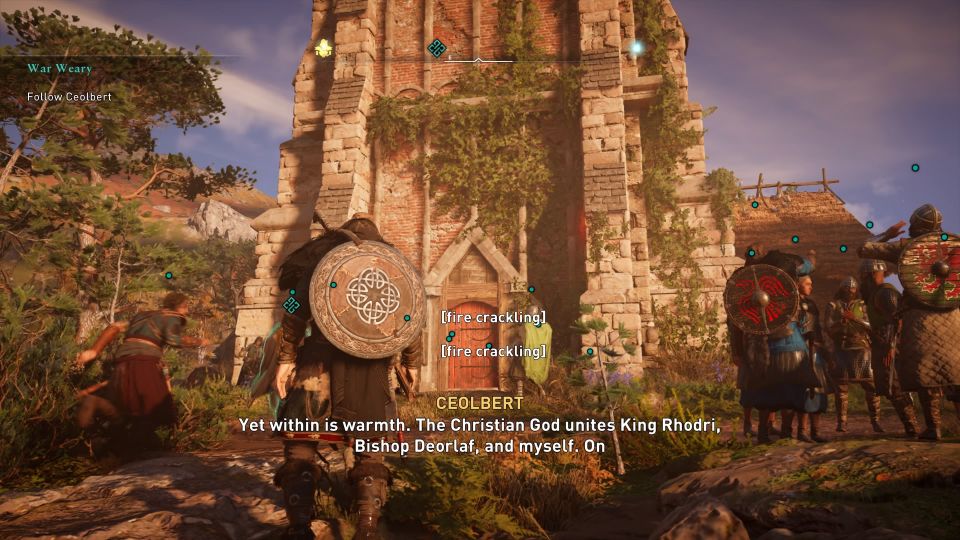 Who to give the 650 silver to?
Bishop Deorlaf will hand over 650 silver to you to try to calm things down. Here, you need to decide who to give it to.
There are a few options for you.
Give to yourself. You can probably lie to Bishop Deorlaf saying you have given the silver if you wish to keep it.
Give to Lady Angharad. She is Rhodri's wife. She'll try to calm things down in the story if she takes the silver and later will give you a brooch as a token. The brooch however isn't worth much silver, and is probably not a good choice.
Give to Ynyr the Advisor. This is a bad choice because you'll lose your silver. He will fight with you later and die, but his body won't have the silver.
Give to Gwriad. If you give to Gwriad who is Rhodri's brother, he will pledge to dethrone his brother. However, he will get killed in the fight later. You can loot the 650 silver back almost immediately.
Give to Ivarr. You will lose your silver because Ivarr definitely will not care about peace.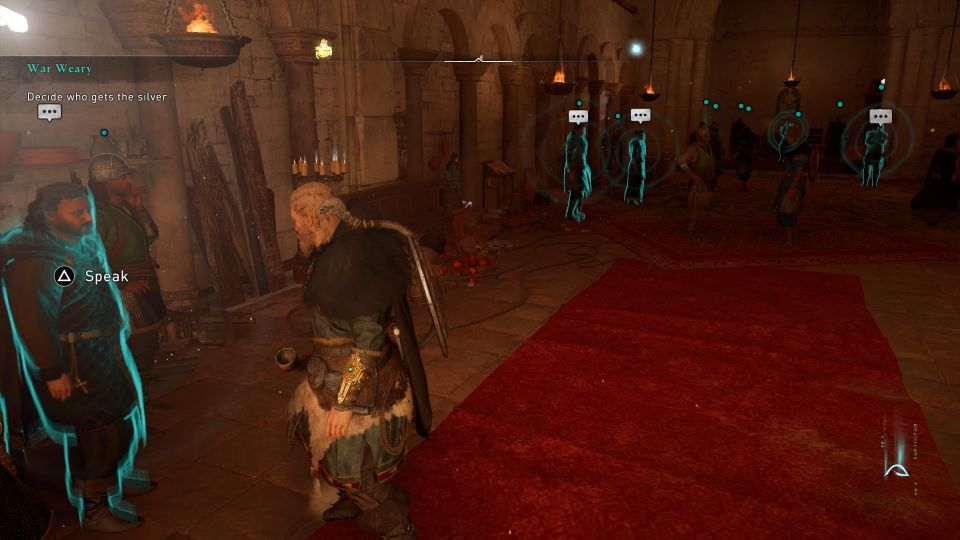 The best option might be to give the silver to Gwriad, as you can loot the silver back right after.
You can also try to lie to Bishop Deorlaf if you wish to keep the silver.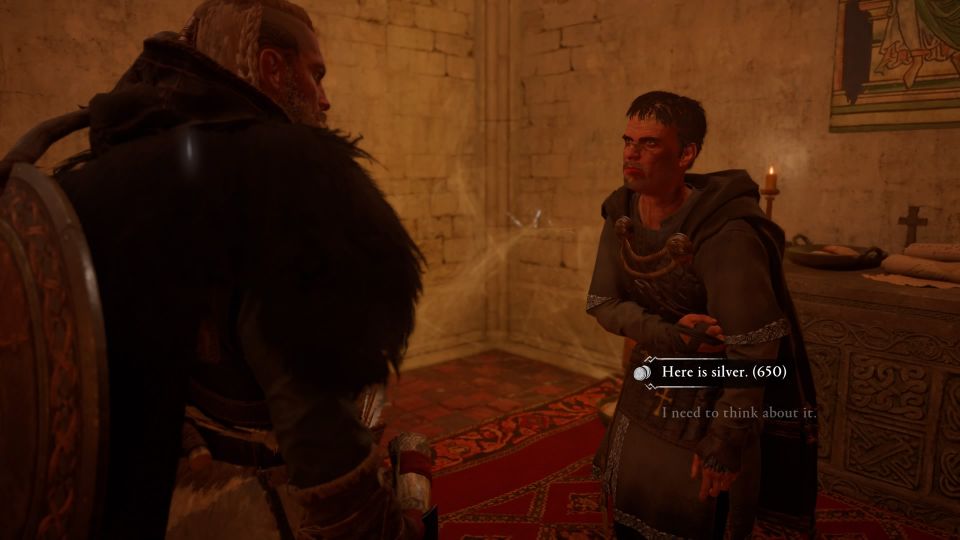 Talk to Bishop Deorlaf
After deciding on an option, talk to Bishop Deorlaf.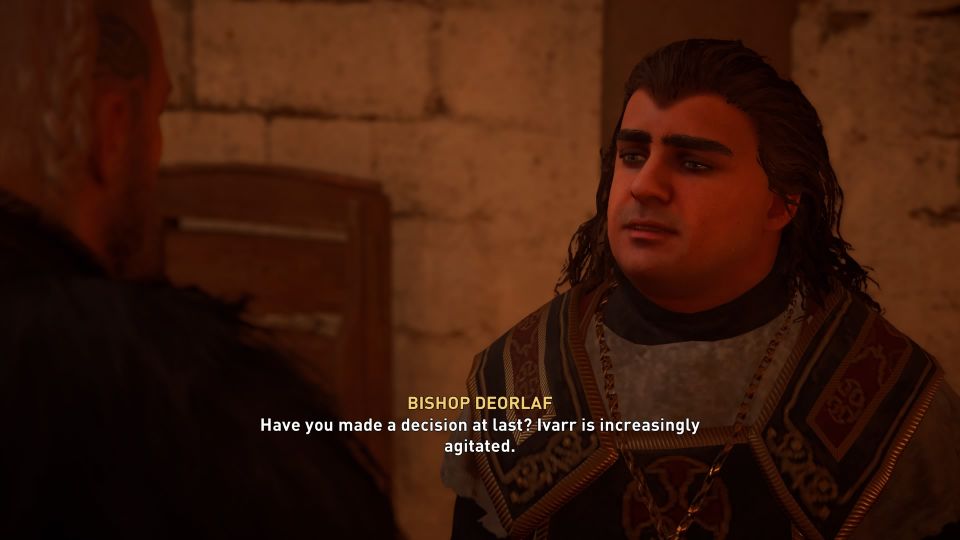 Secure the church
Ivarr will kill Gwriad immediately during the cutscene. This is when war breaks through.
Kill all of the enemies in the church.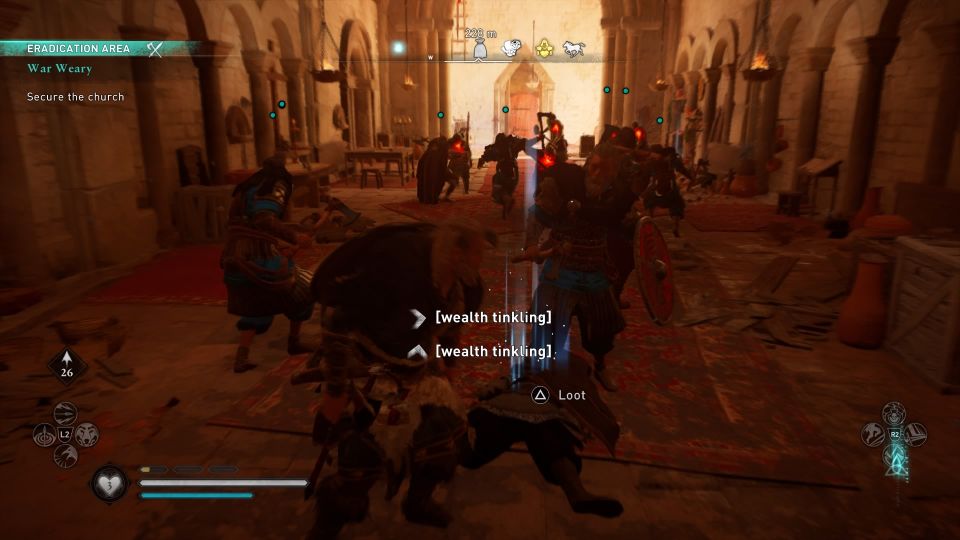 Force open the door together with Ivarr.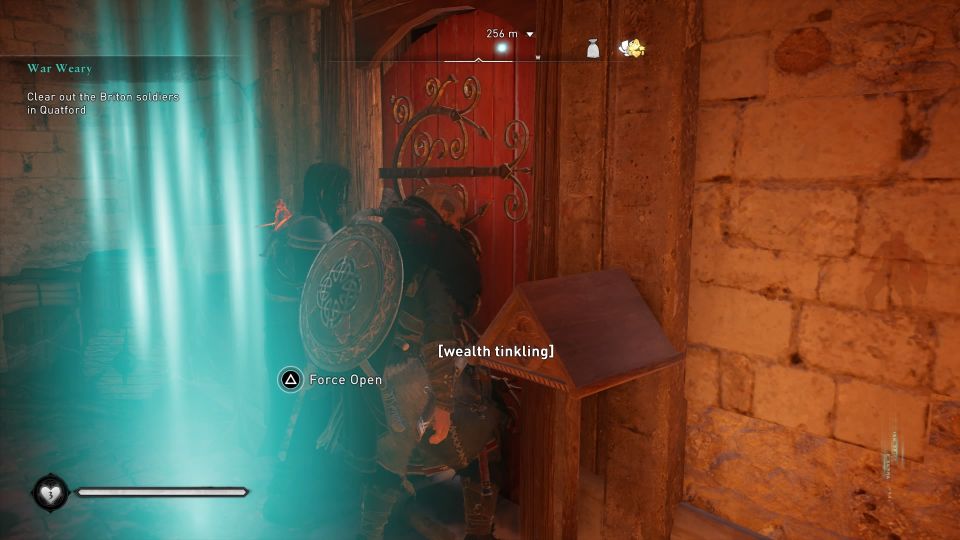 Clear out the Briton soldiers
After leaving the church, eliminate all of the Briton soldiers in the compound.
Once you're done, head to the river to clear out the remaining Briton soldiers.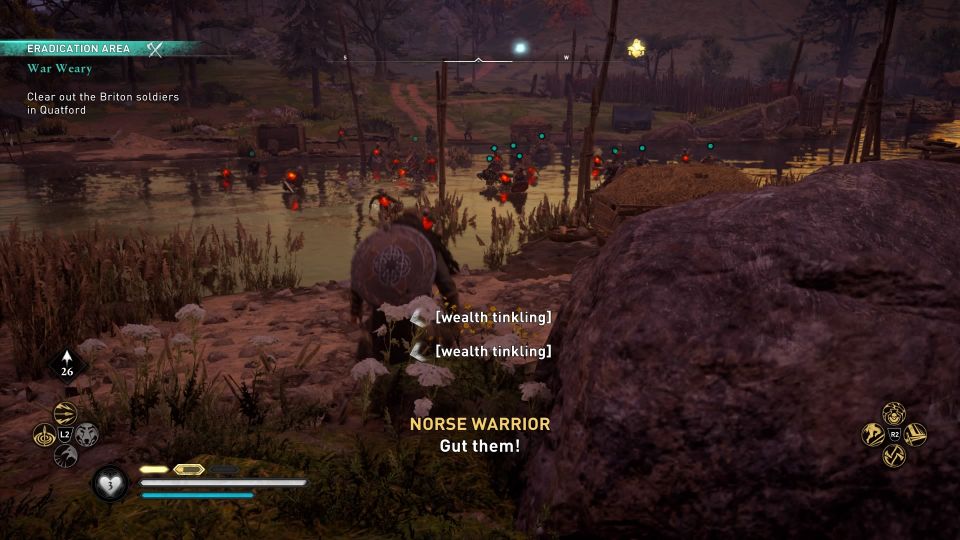 Return to Deorlaf
After the battle, return to Deorlaf to report what happened.
The quest ends here.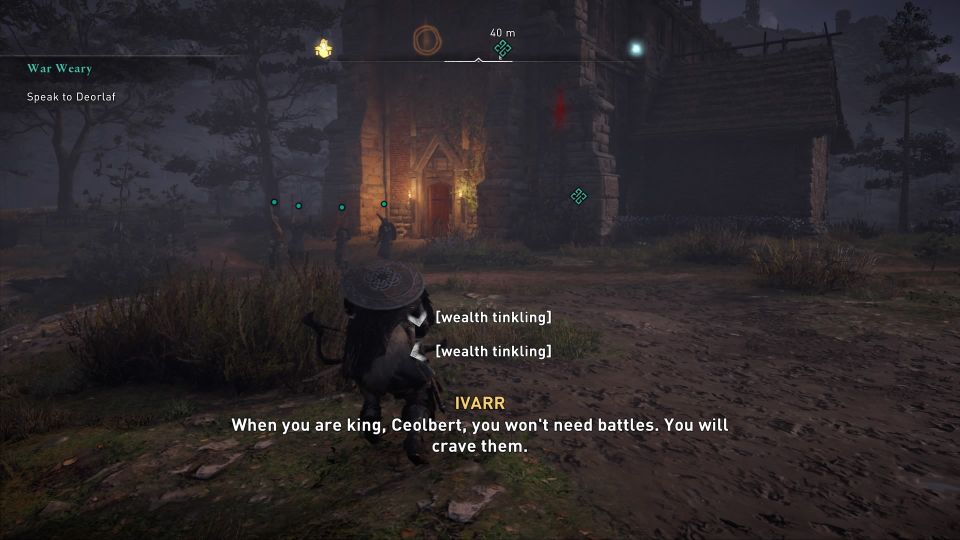 ---
Related posts:
AC Valhalla: The Big Finish Walkthrough
Assassin's Creed Valhalla: Ymir's Altar Walkthrough