Bewitched is a world event located in Sciropescire in Assassin's Creed Valhalla.
Your task is to free a boy who was apparently imprisoned by a witch.
Here's a walkthrough of Bewitched in AC Valhalla.
To begin the world event, head to the location shown below, marked by the map marker.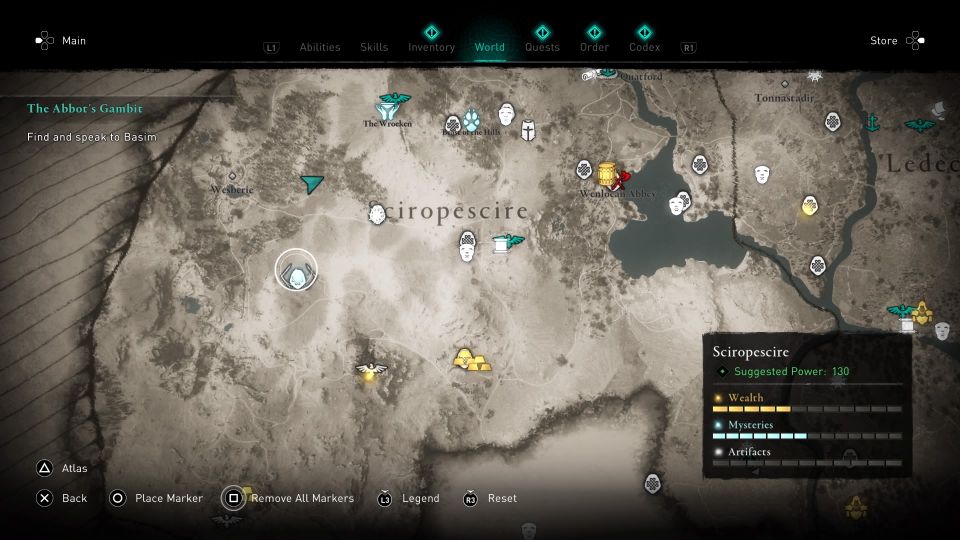 As you reach the area, you will hear a trapped boy asking for help.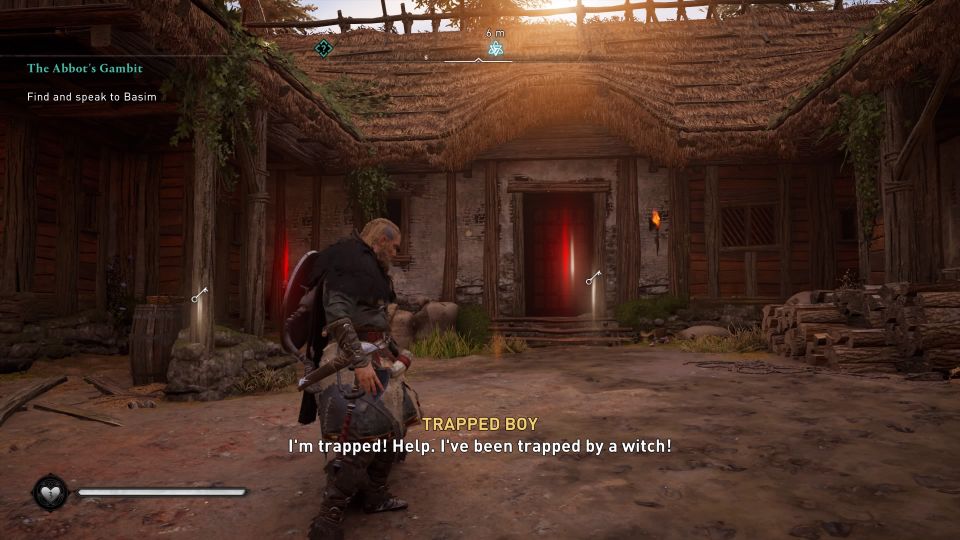 How to open the front door
To enter the front door, go to the back of the house. There's a gap in the window and you can shoot the door's bar from here.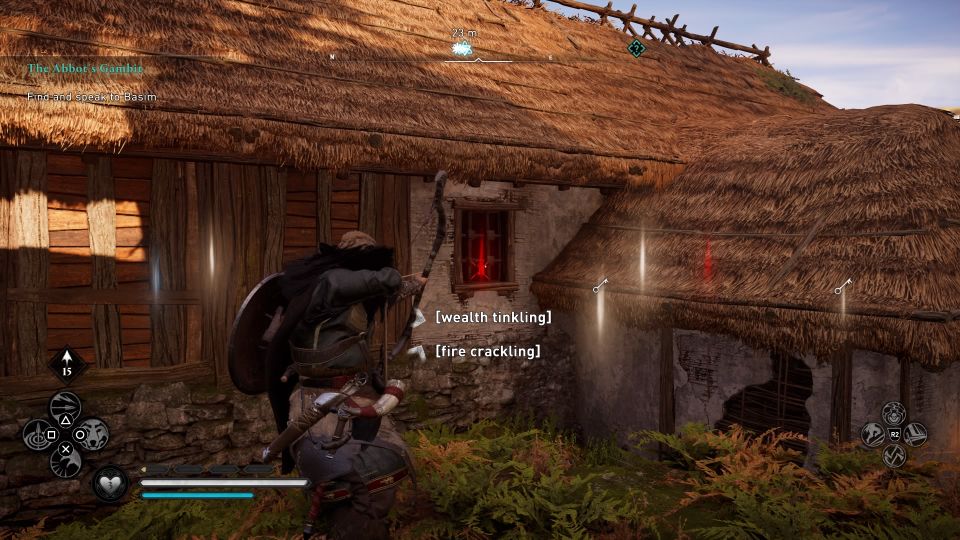 Inside the house, you will get a key.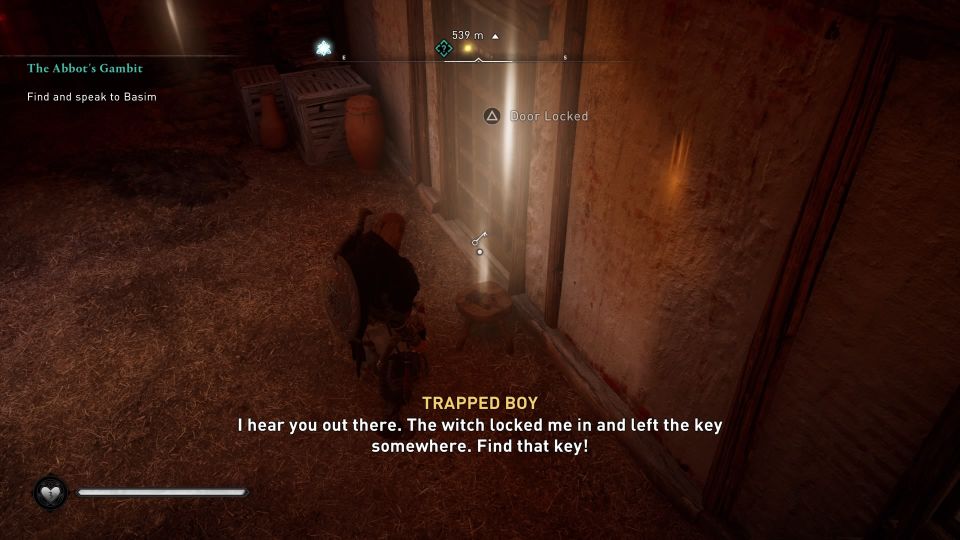 Use the key to unlock the nearest room. Inside, you'll find a chest.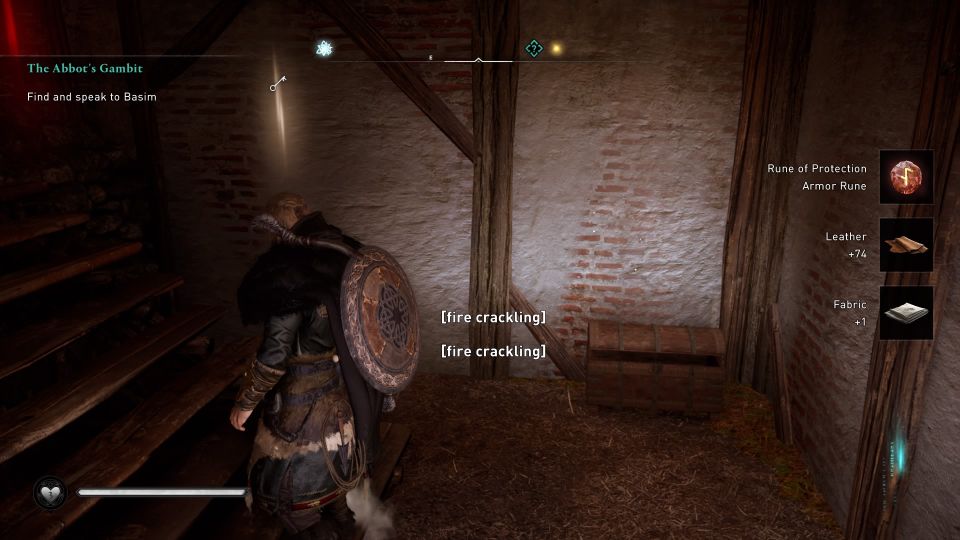 How to unlock the barred room
There are two more doors, i.e. one locked and one barred.
You can open the barred room if you go to the back of the house again. From under the tree, shoot open the barred door (through the tiny window gap).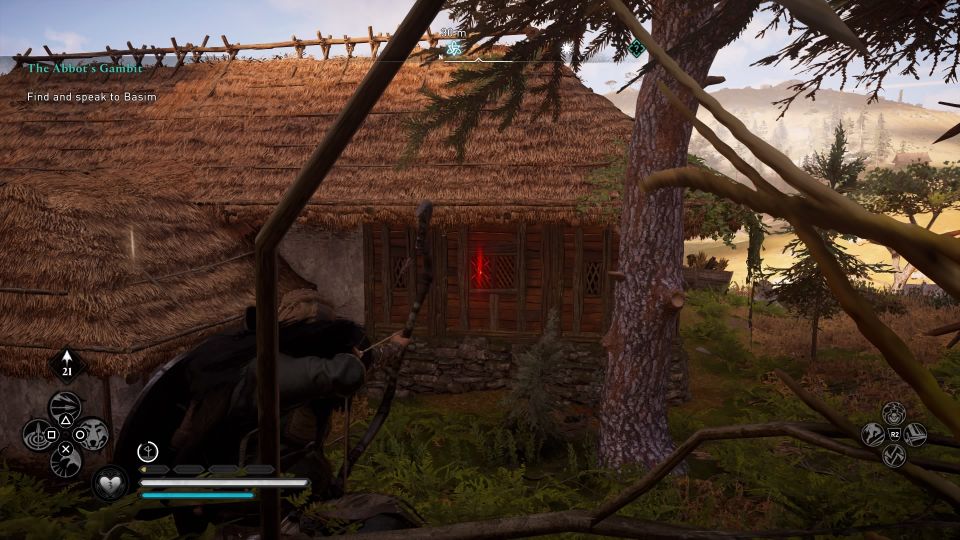 Enter the room and move the shelf away. You'll find a key there.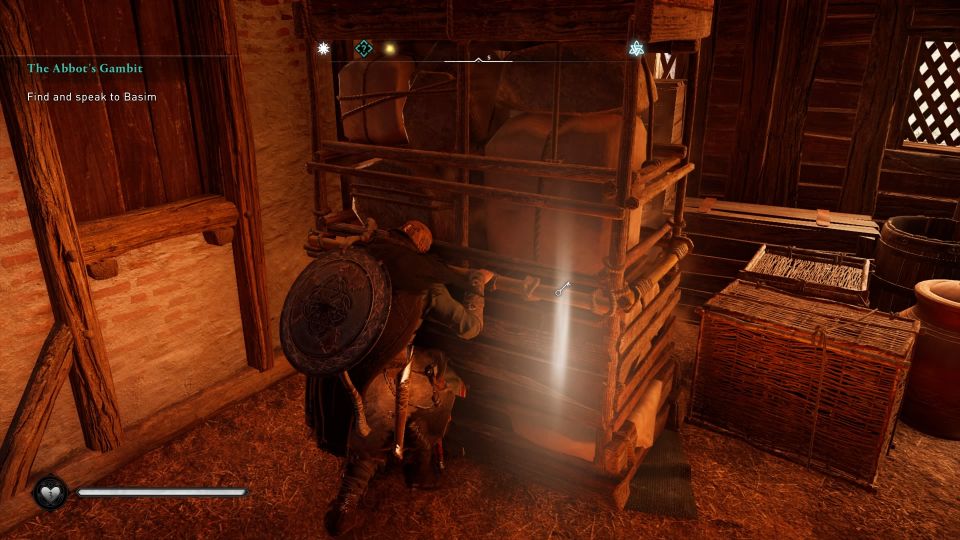 Free the boy
Use the key to unlock the last room.
The boy will be inside.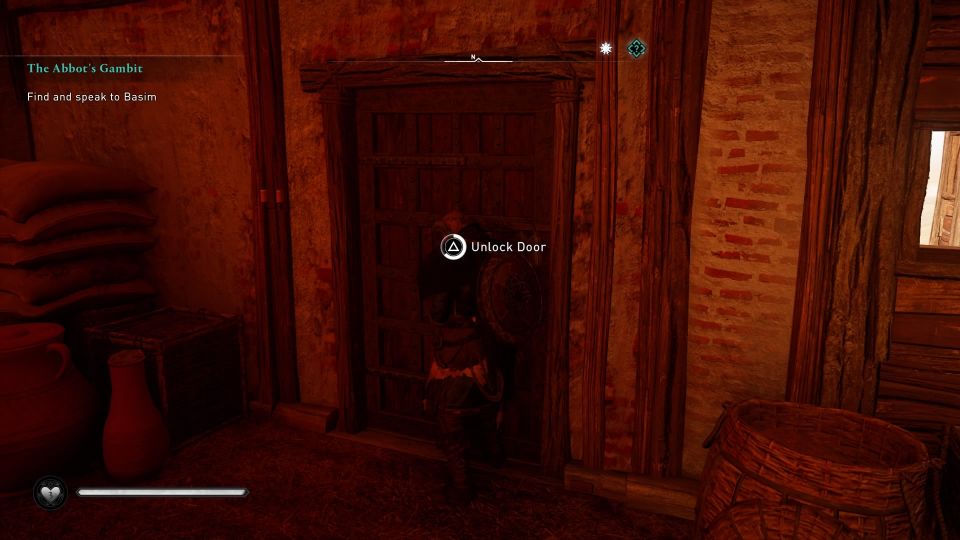 The world event ends here.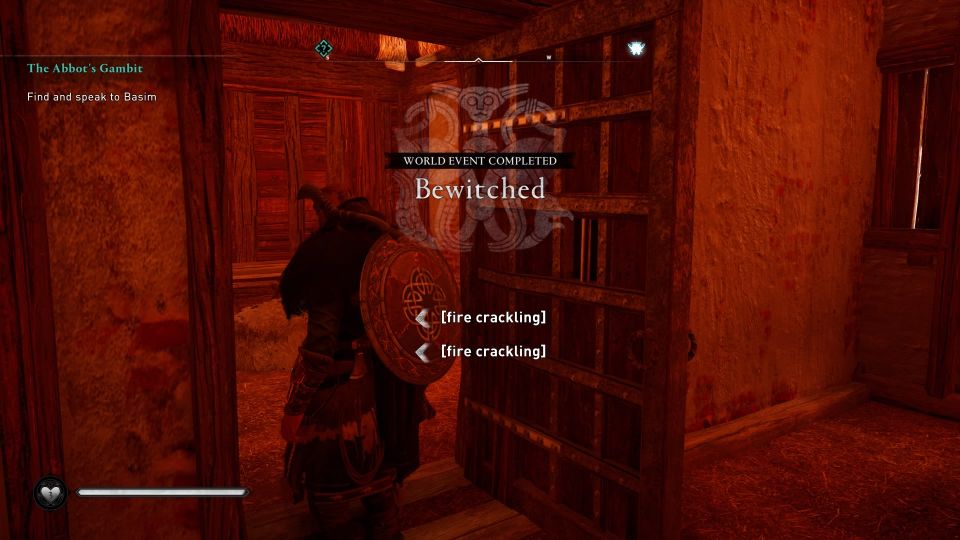 ---
Related posts:
AC Valhalla: Mycel Fold Standing Stones (Sciropescire) Guide
AC Valhalla: Reporting On Sciropescire Walkthrough