Pricking the Needle is a quest under Jorvik in Assassin's Creed Valhalla.
Your task is to find out who The Needle is by investigating the docks.
Here's a walkthrough of Pricking The Needle in AC Valhalla.
Suggested power: 190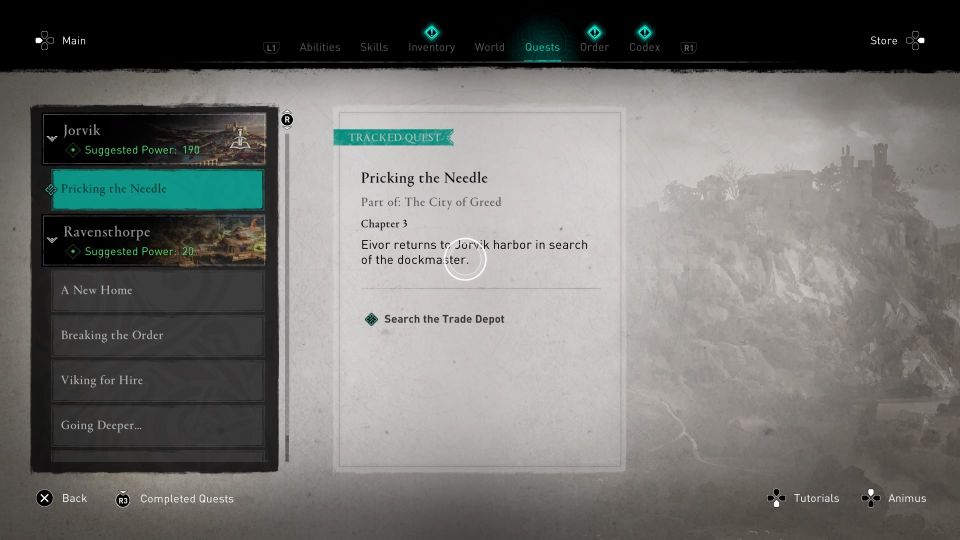 Search the Trade Depot
Head to the Trade Depot. The exact location is shown below, marked by the quest symbol.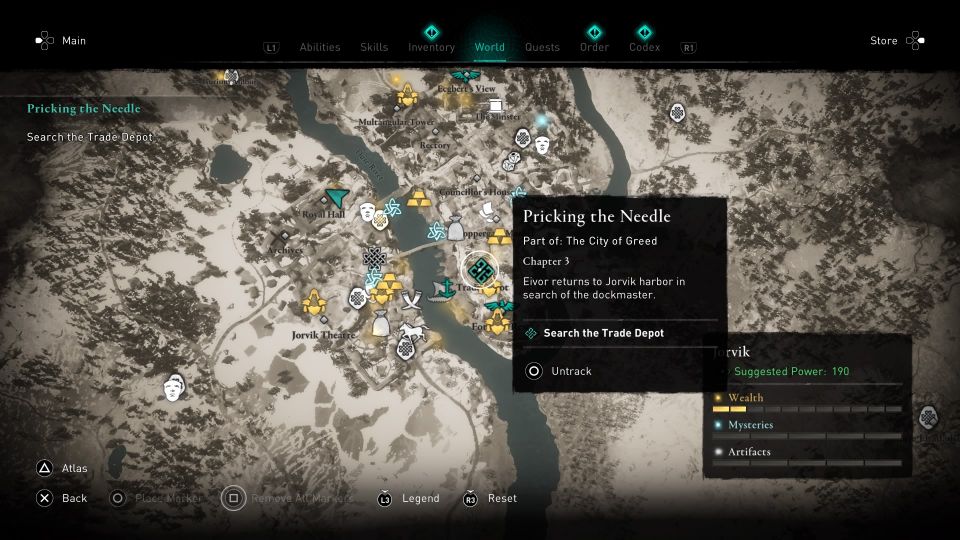 You will see a lot of guards in front. If you talk to the guard, he'll ask you to get lost.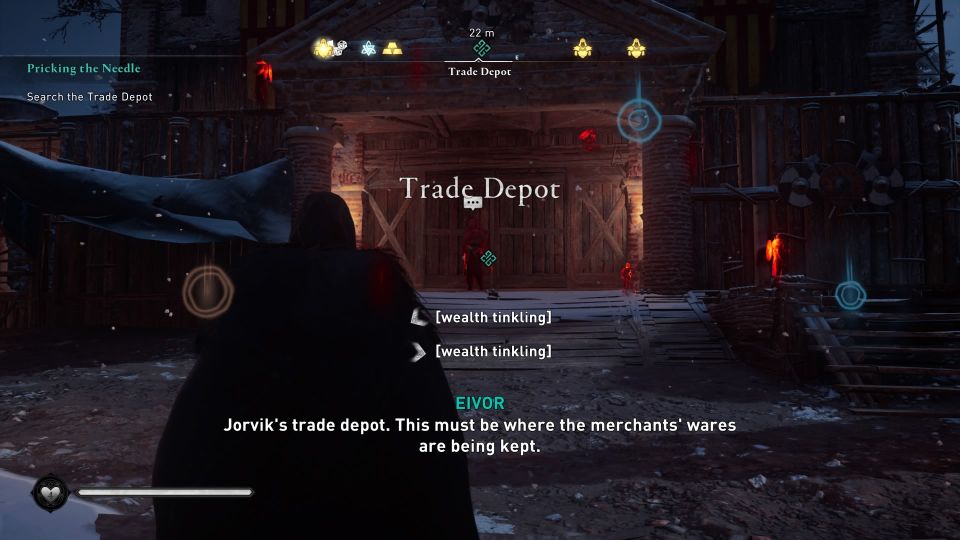 One way to enter is through the rooftop.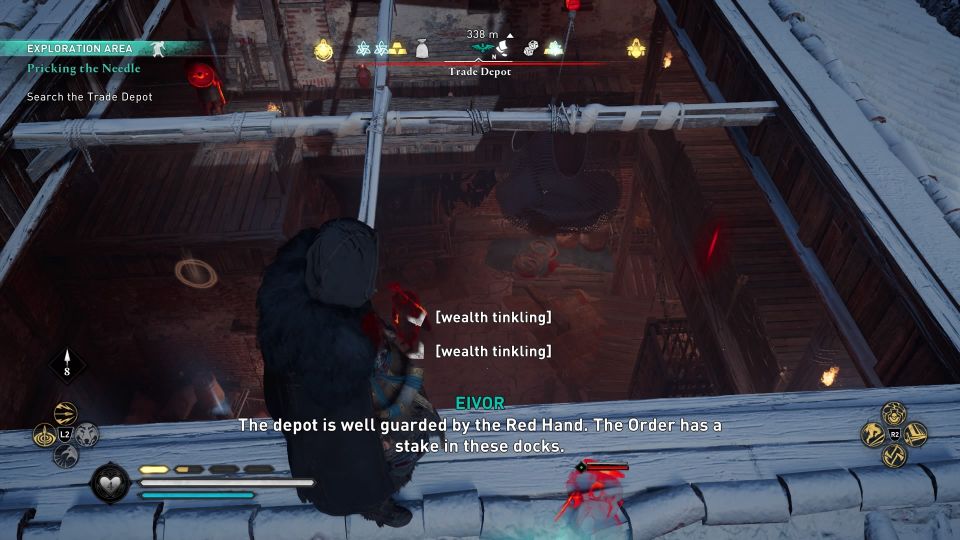 Assassinate the guards quietly and examine the clues inside.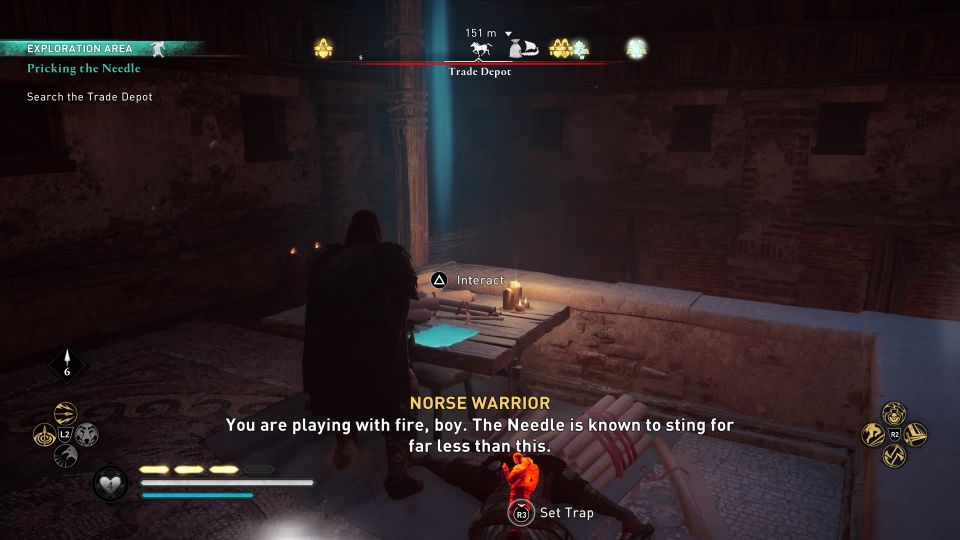 You'll find more clues on the ground floor, behind the door.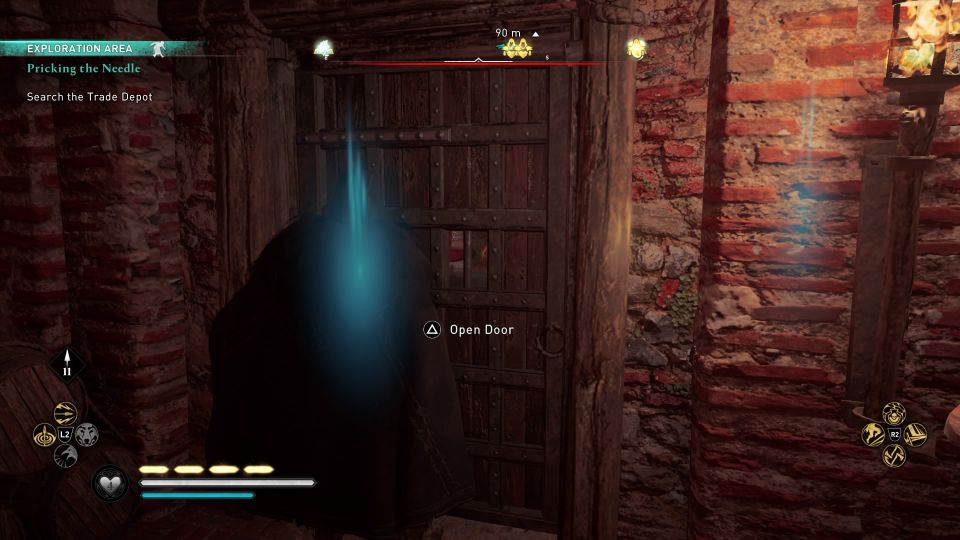 Examine the note and exotic wares inside.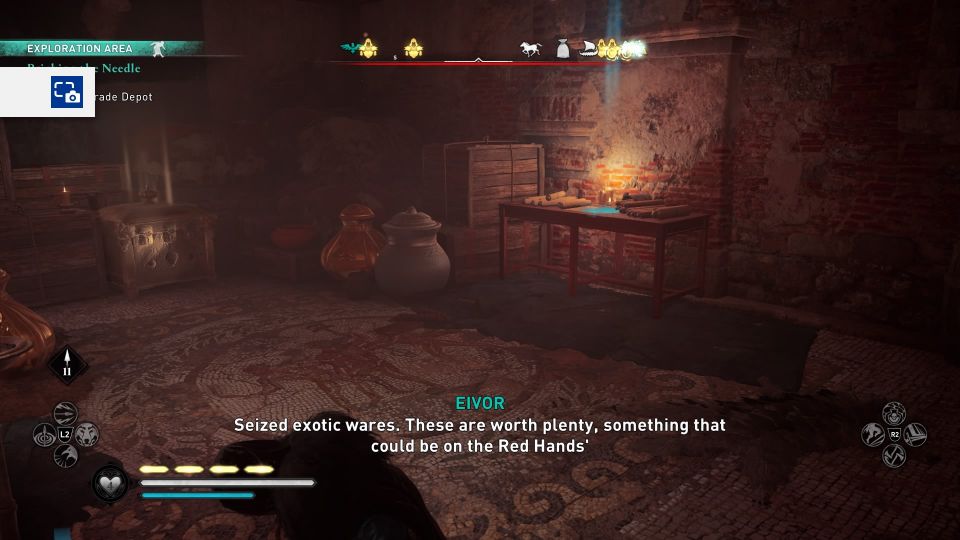 Look for stalls draped with black cloth
After getting the clues, head to the market nearby. The location is provided in the map below, marked by the quest symbol.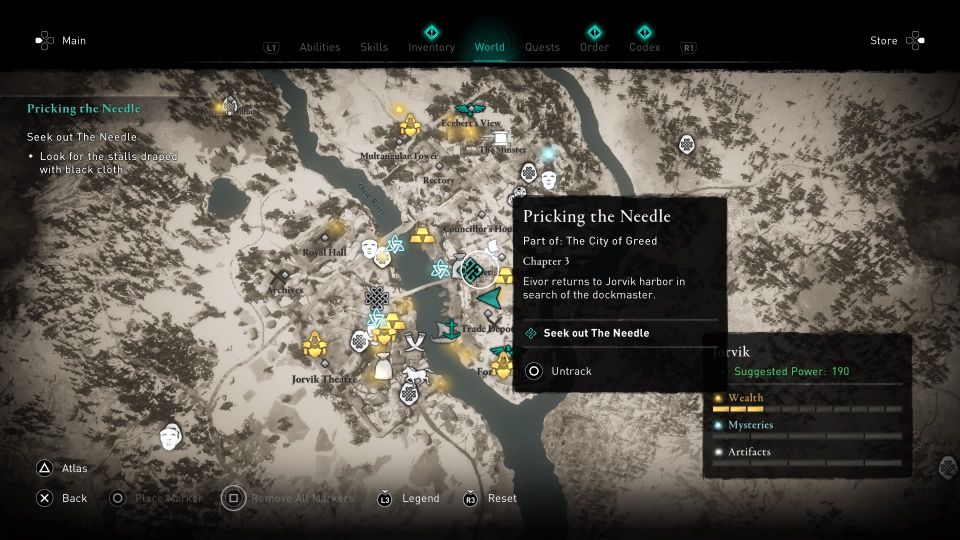 Look for the shop with black cloth. There's a man here with two dogs.
Talk to him. He won't tell you anything.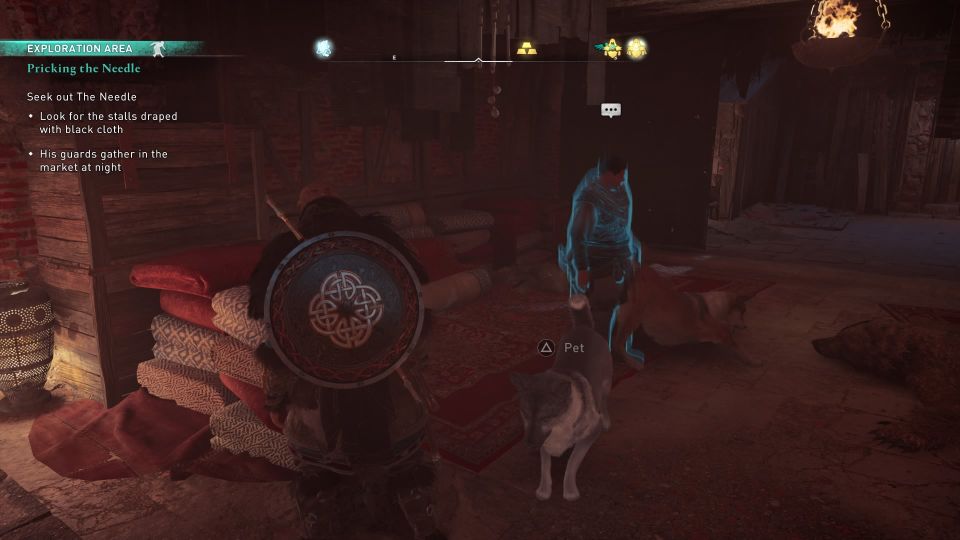 However, a boy will show up. Speak to him to get the next clue.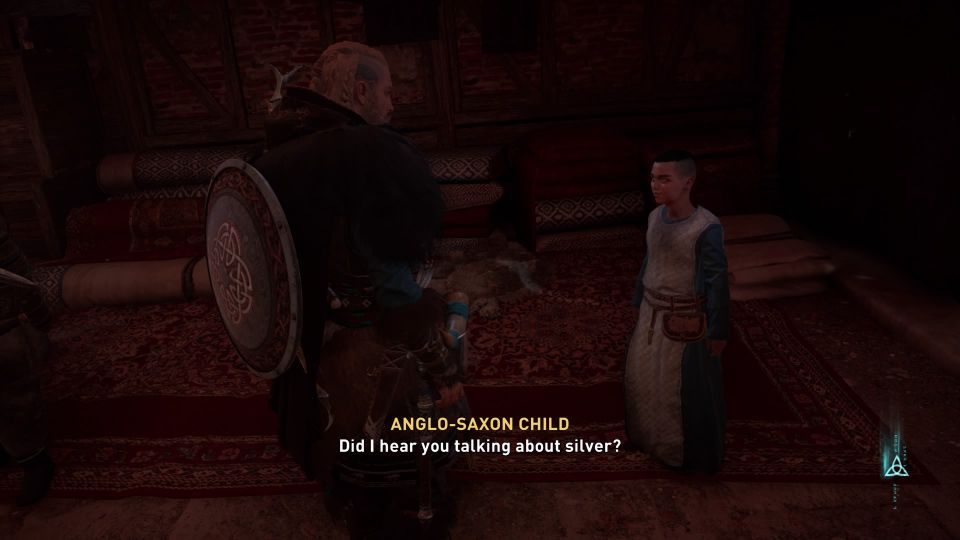 Look for the key
You probably have two ways to get a key. One is by killing the guard holding the key. He walks around the market.
The other way is to just take it from a specific statue.
The location shown below marked by the quest symbol is where the statue is.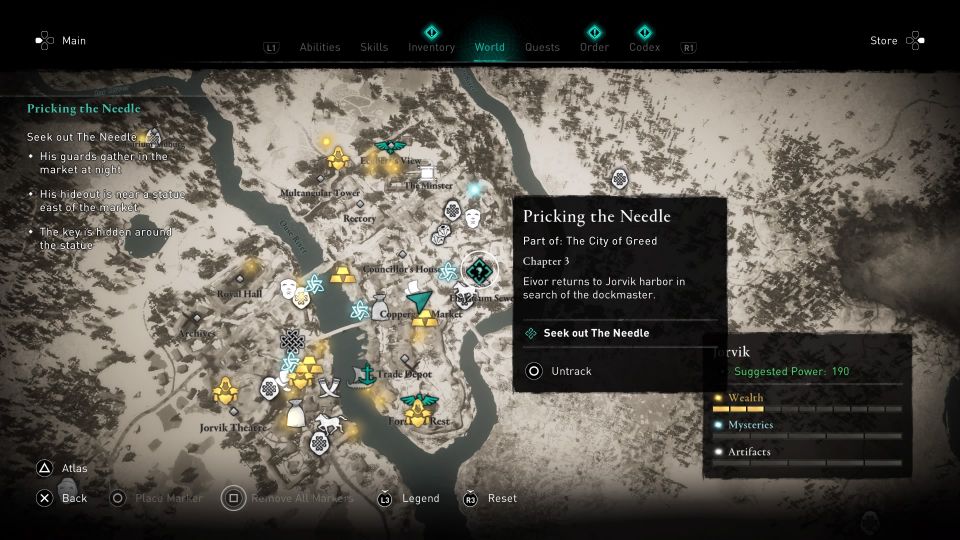 If you wish to avoid confrontation, just take the key from behind the statue.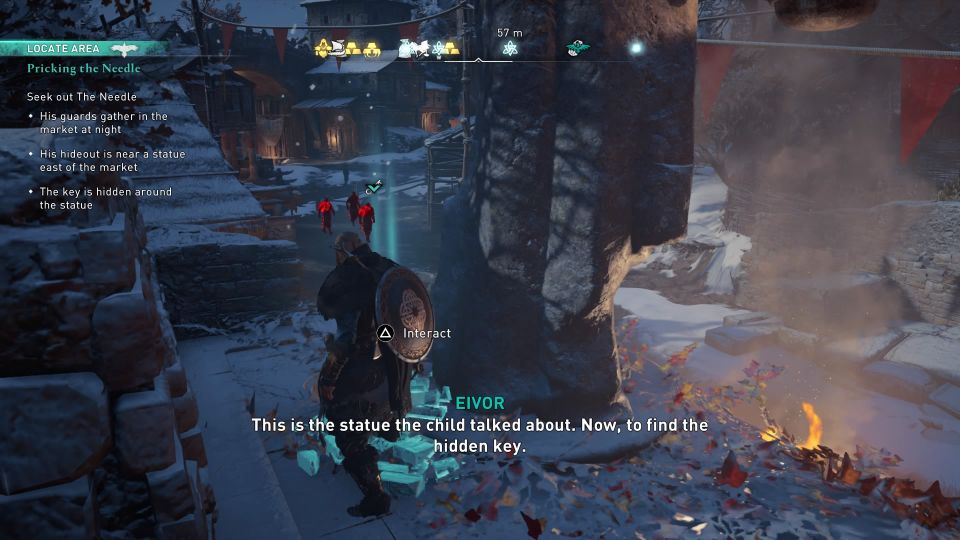 Find the hideout
To find the hideout, just follow the guard who is holding the key. He'll lead you to a small house.
That's where you need to enter (image below).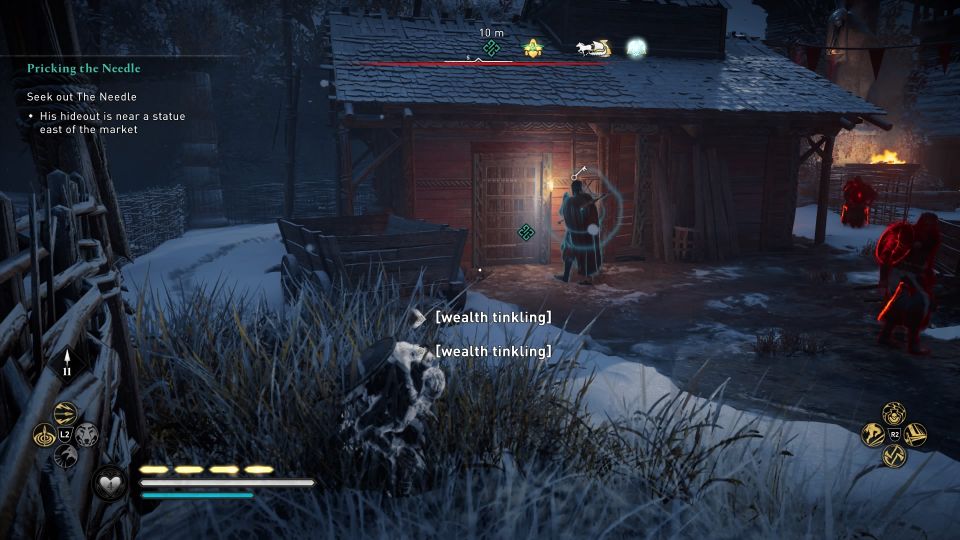 Explore the sewers

Use the key to unlock the door and you'll find a ladder going down.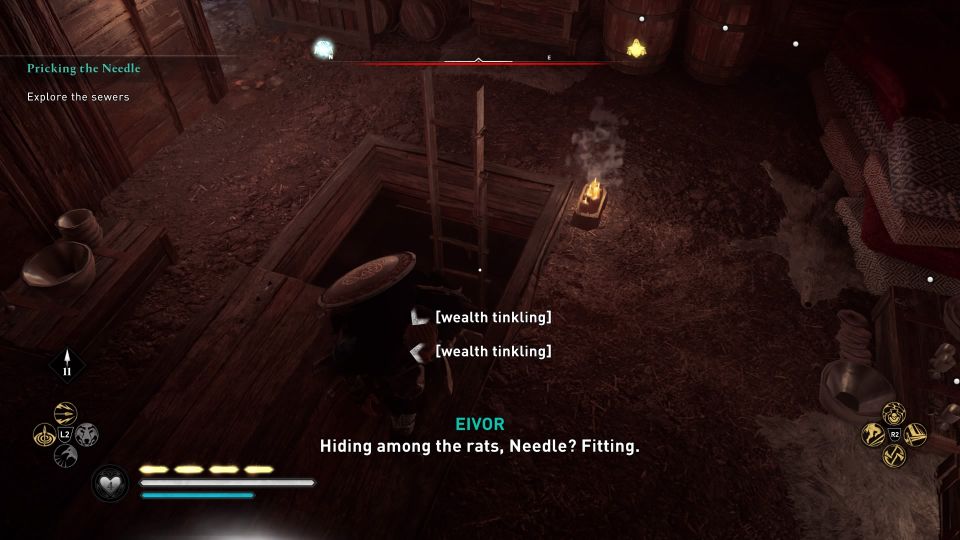 You will reach the sewers. Once you reach the dead end, look for the deep water.
You can dive into the water and you'll see a short path underwater.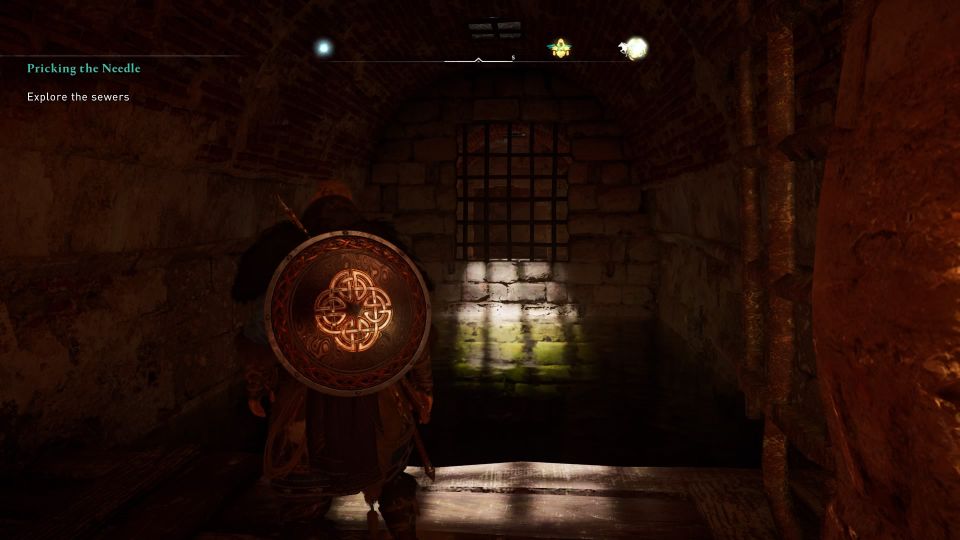 Follow the path until you reach an area with plenty of guards.
Kill the guard with the key and enter that particular door the guard is in front of.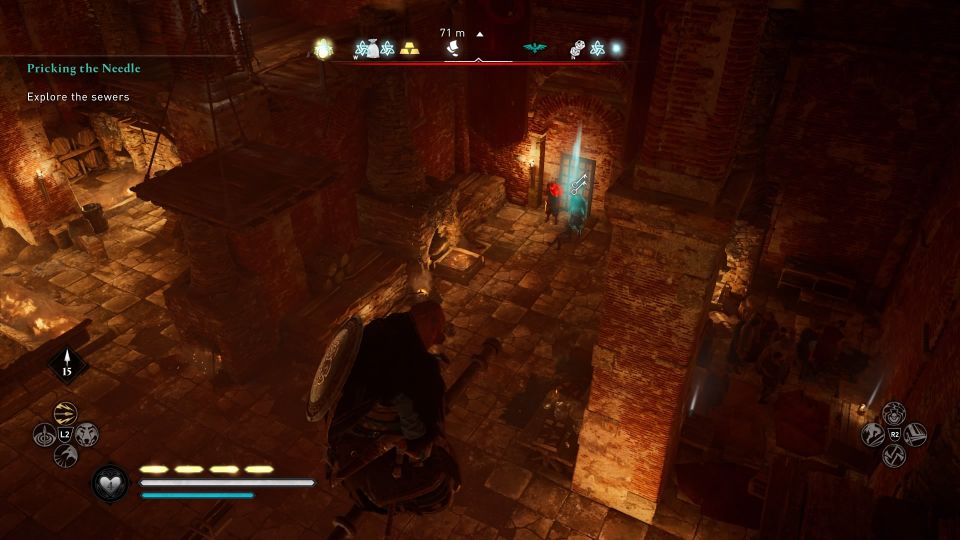 Confront The Needle
During the cutscene, you'll find out that the dockmaster Grigorii is the Needle. You'll have to deal with his guards first as he escapes to the market.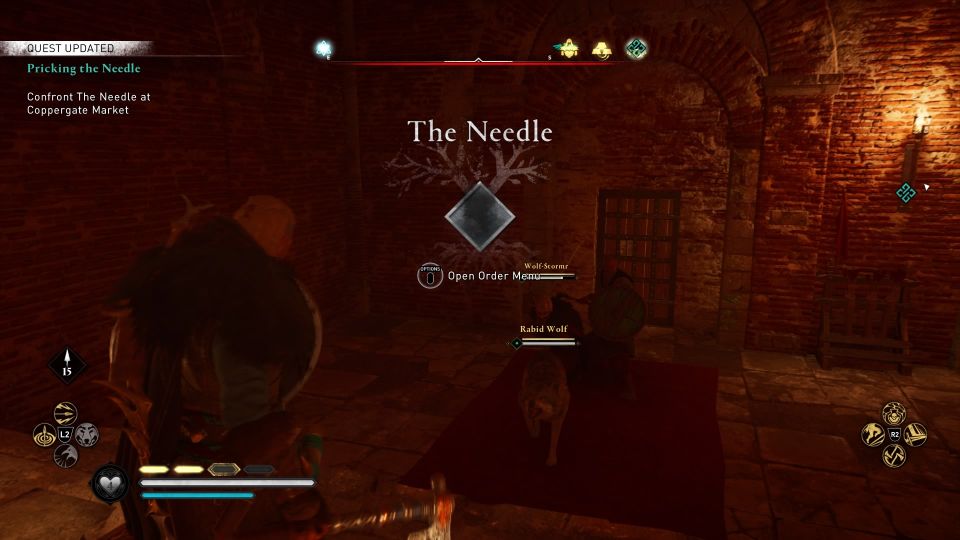 Continue to make your way out of the hideout using the nearby stairs.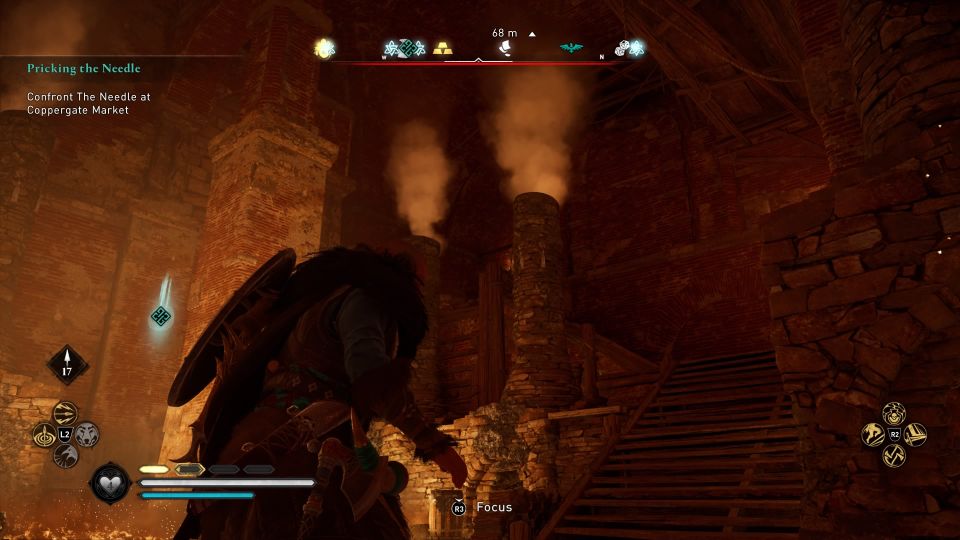 Assassinate The Needle
Head to Coppergate Market and you'll see The Needle there with his guards.
One way to assassinate him is from the rooftop above.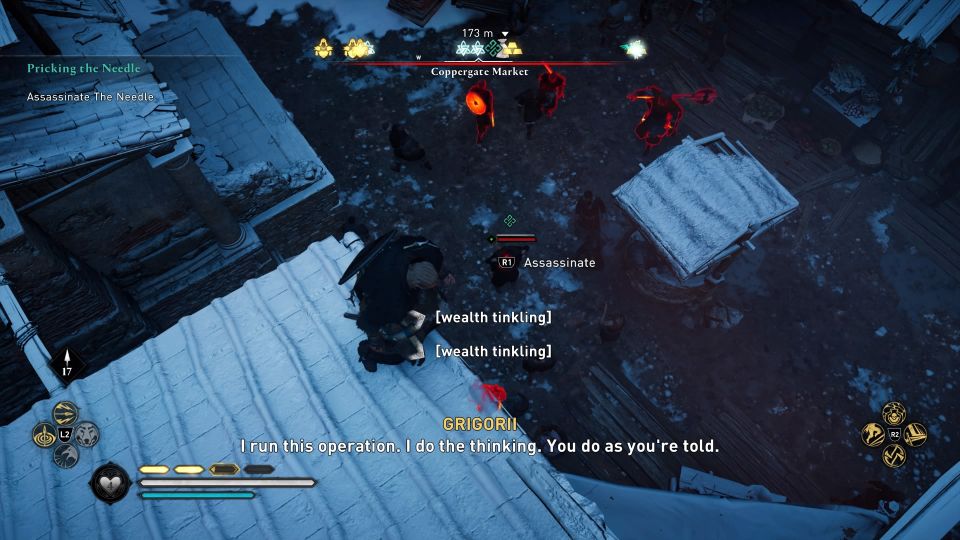 The quest ends here.
---
Related posts:
AC Valhalla: Burning The Firebrand Walkthrough
Assassin's Creed Valhalla: The Welcoming Party Walkthrough