The Bell (Beneseck of Bath) is a member of the Order in Assassin's Creed Valhalla.
Your only objective is to find and kill him in Hamtunscire.
Here's how you can find The Bell in AC Valhalla.
Location of The Bell
Beneseck's location is shown after you complete all the clues. He is found overseeing the graveyard at Brimclif Monastery, in Hamtunscire (south of Cynevale).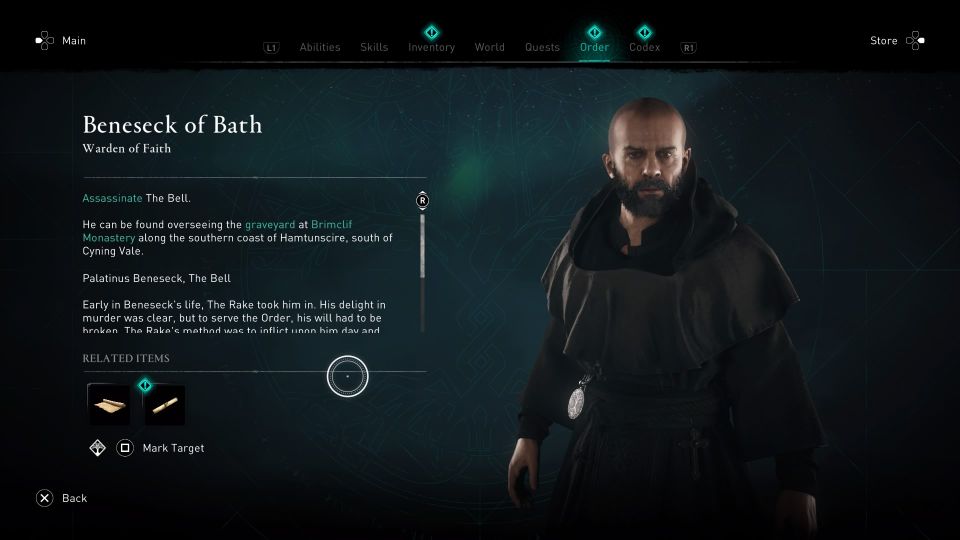 His exact location is shown in the map below, marked by the player location in green.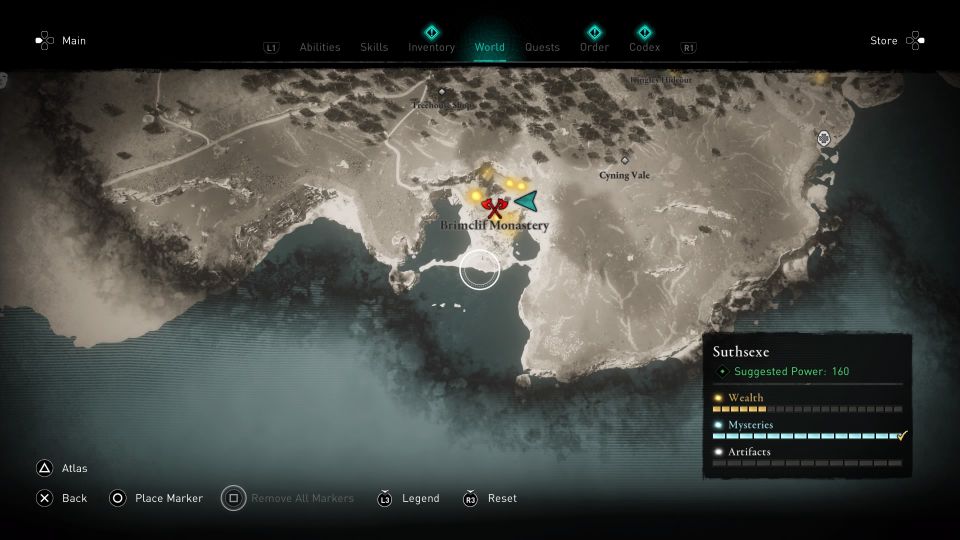 You will see him with a few guards at the back of the monastery, burying someone. Assassinate him from above.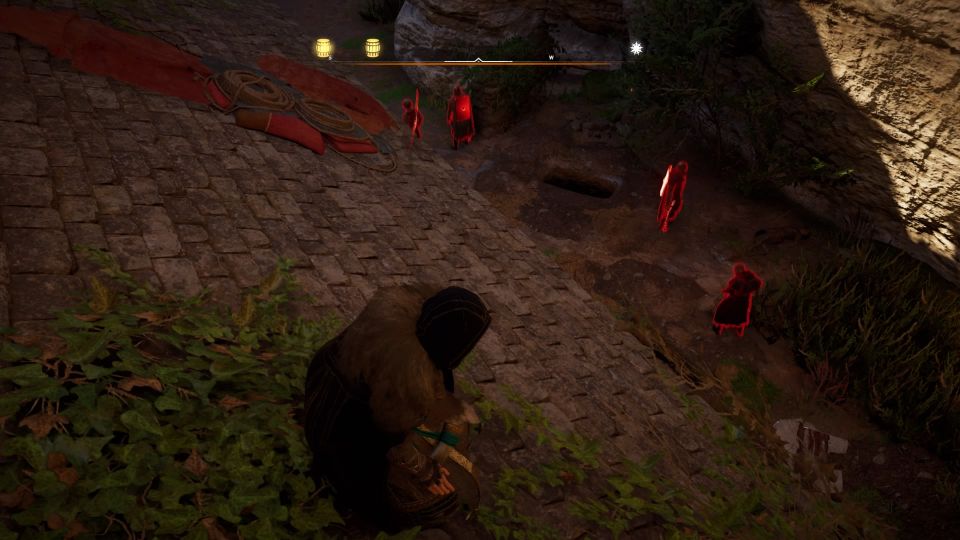 ---
Related posts:
Assassin's Creed Valhalla: How To Find The Lyre (Location)
AC Valhalla: How To Find The Ash-Spear (Location)