The Horn of Ragnar is a world event in Glowecestrescire in Assassin's Creed Valhalla.
Your task is to help a Norse man get into a house but you'll find out that he may not be the owner.
Here's a walkthrough of The Horn of Ragnar in AC Valhalla.
To begin the event, get to the location shown below, marked by the map marker. It's west of Oxeneforda.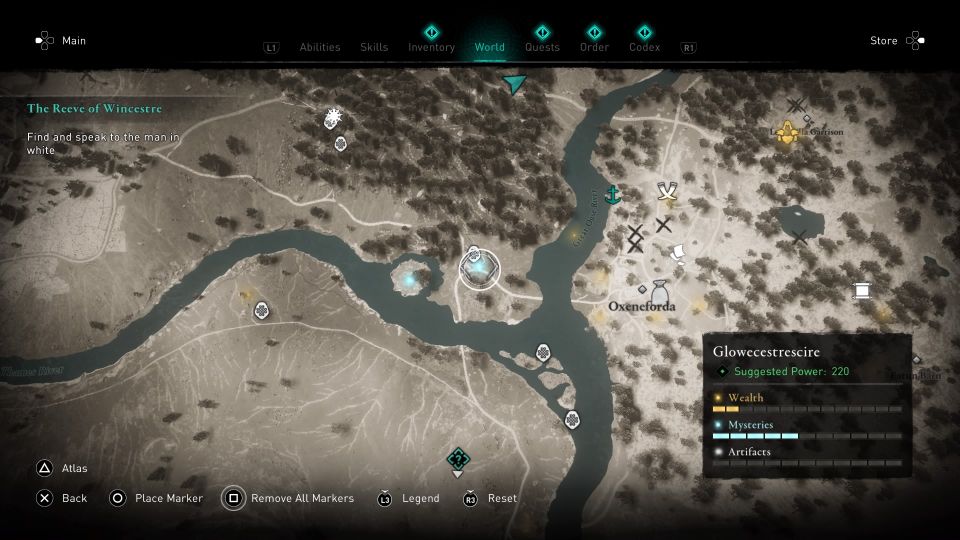 Talk to Bron. He'll ask for your help to enter the house.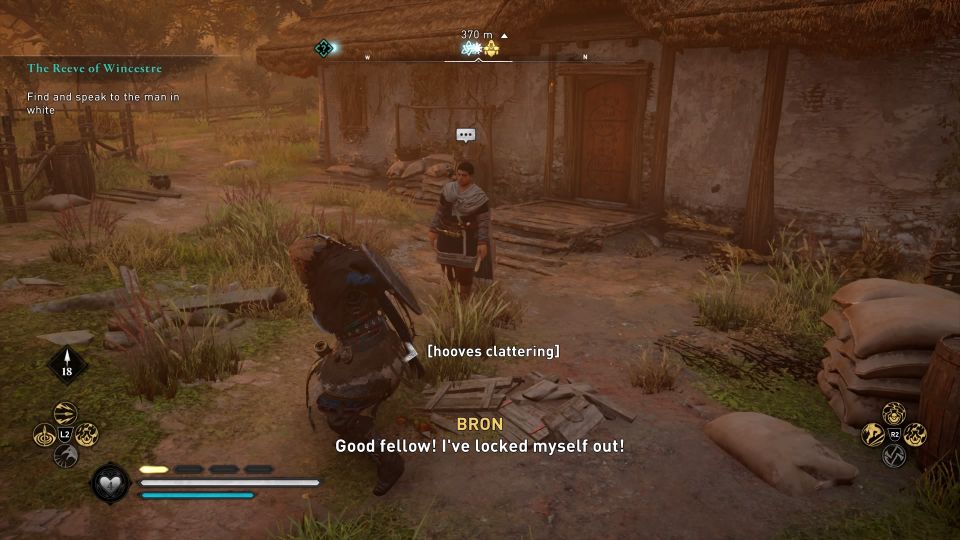 Enter the house
To enter the house, just press "force open" together with Bron.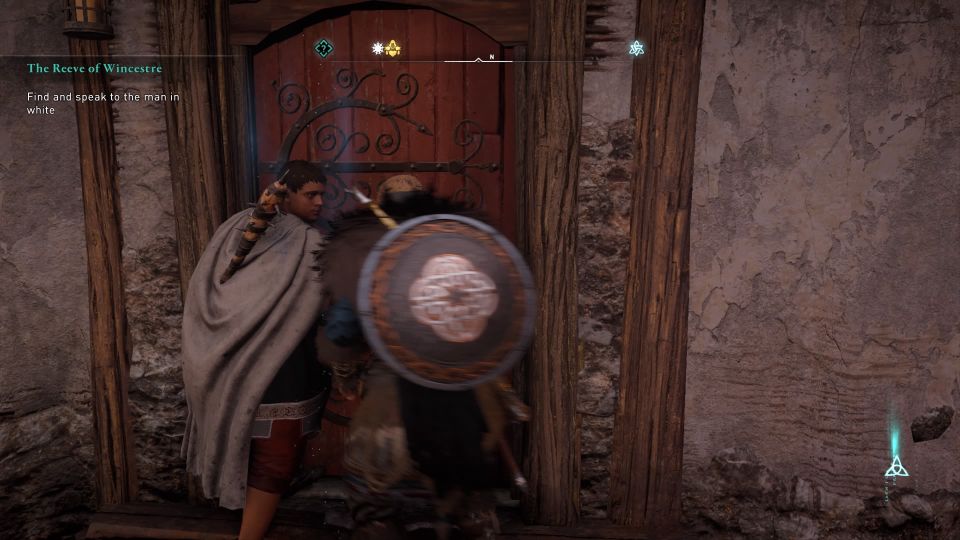 Get the locket
Bron promises to show you a Horn of Ragnar inside, but it's actually a gold locket.
To get to the locket, move the right-side shelf outwards, and move the left-side shelf to the right.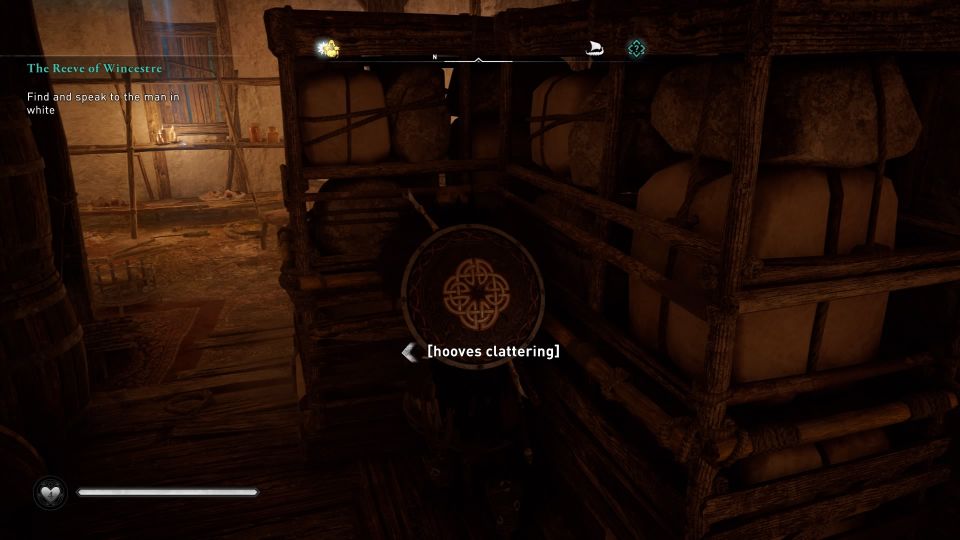 Take the gold locket.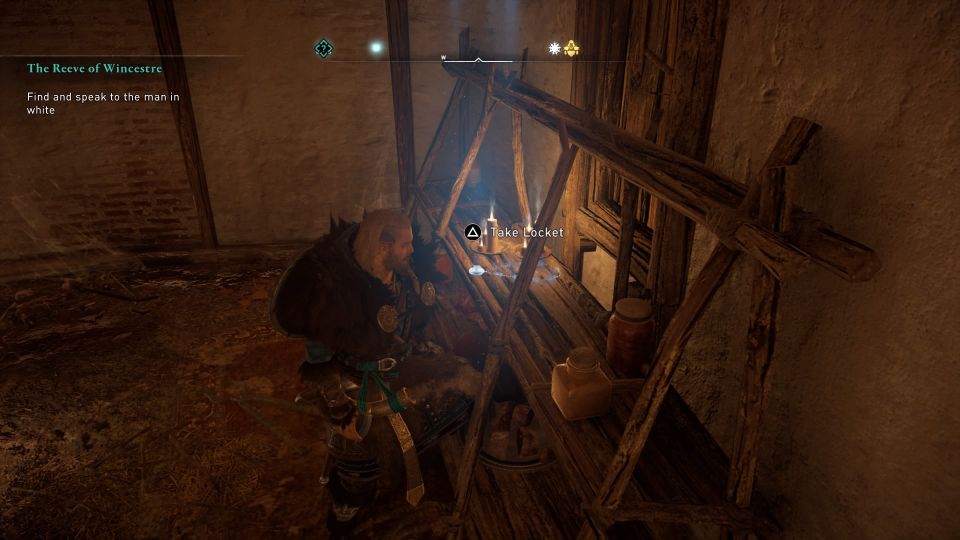 Defend Bron or defeat Bron
The actual house owner then arrives at the house.
Here, you just have to choose whether to defend Bron or to defeat Bron.
I chose to defeat Bron, but I didn't need to attack him at all. The house owner killed him.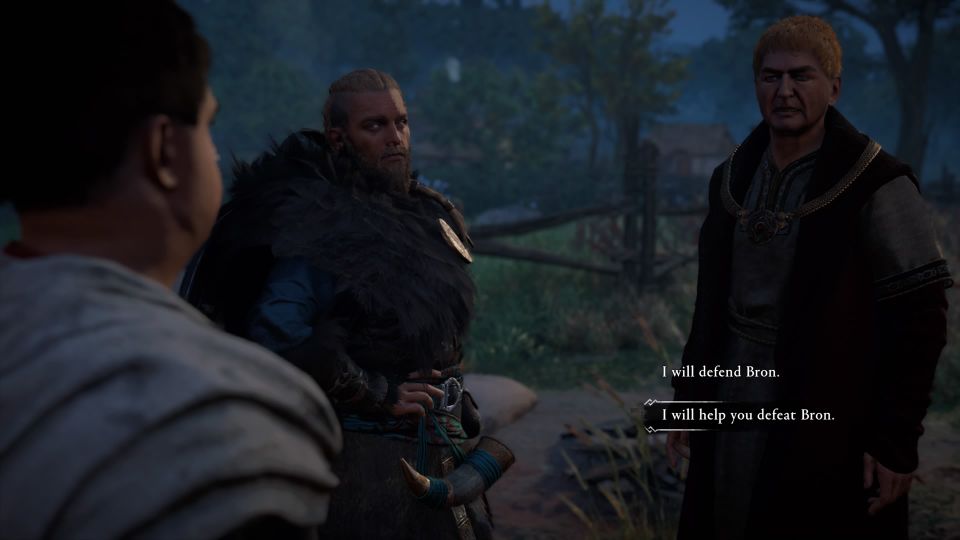 The world event ends here.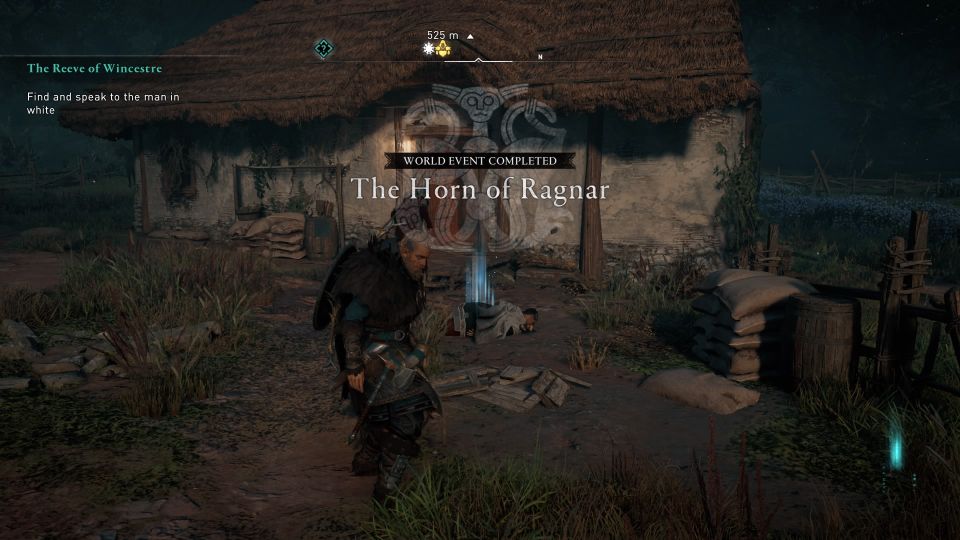 ---
Related posts:
AC Valhalla: Rollendritch Standing Stones Guide
AC Valhalla: Fly Agaric (Glowecestrescire) Puzzle Guide