Fly Agaric is a recurring mystery in Assassin's Creed Valhalla.
You can also find one Fly Agaric mystery in Glowecestrescire.
Here's how you can solve the Fly Agaric challenge in Glowecestrescire of AC Valhalla.
To begin the hallucination challenge, get to the location shown below, marked by the map marker.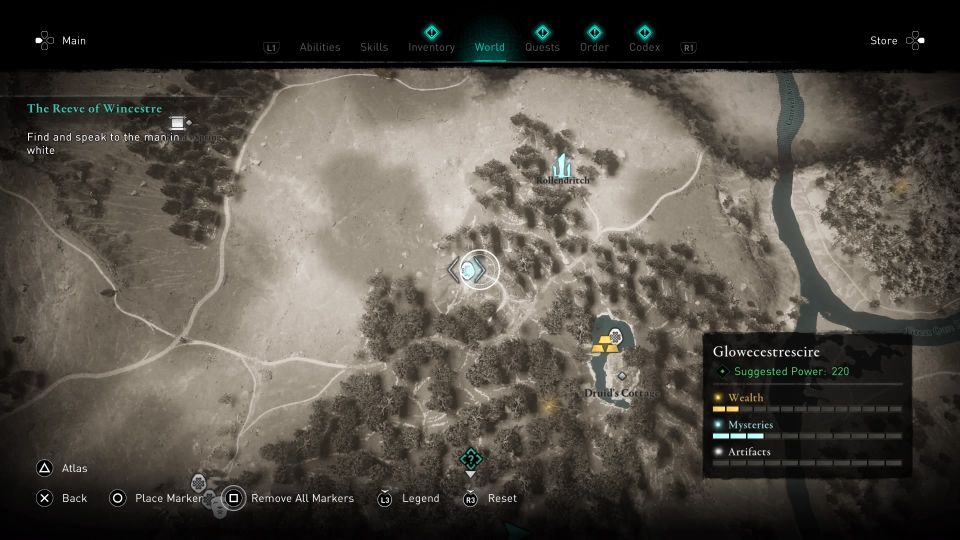 How to solve the challenge
After consuming the Fly Agaric mushroom, you'll see a longship with braziers on the left and right of it.
You should also notice two different types of flags, i.e. one is black and the other is a mixture of white and turquoise.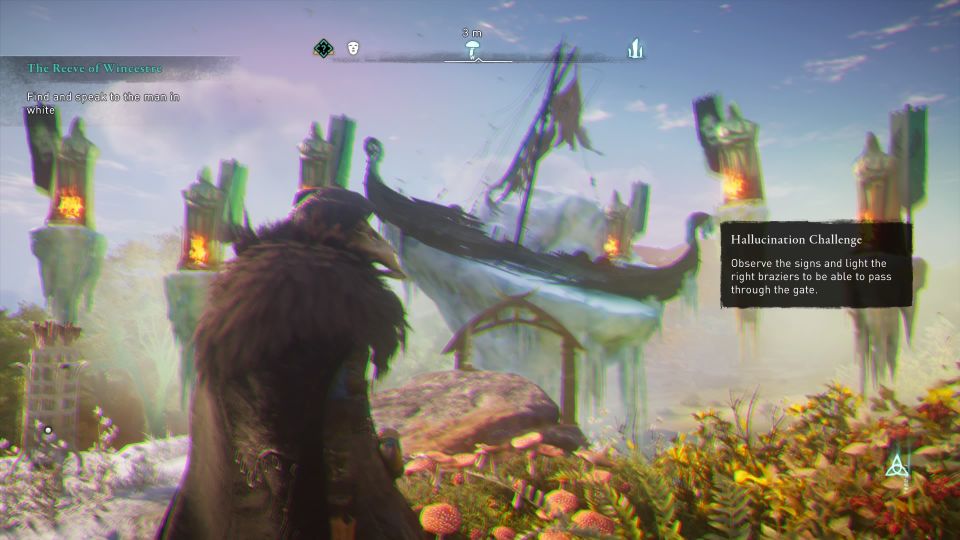 To unlock the portal, you need to change the fire color of braziers at the white / turquoise flags from orange to blue. To change them, just shoot arrows at them.
You can also restock arrows as you're provided some beside you.
For those braziers with black flags, you can ignore them.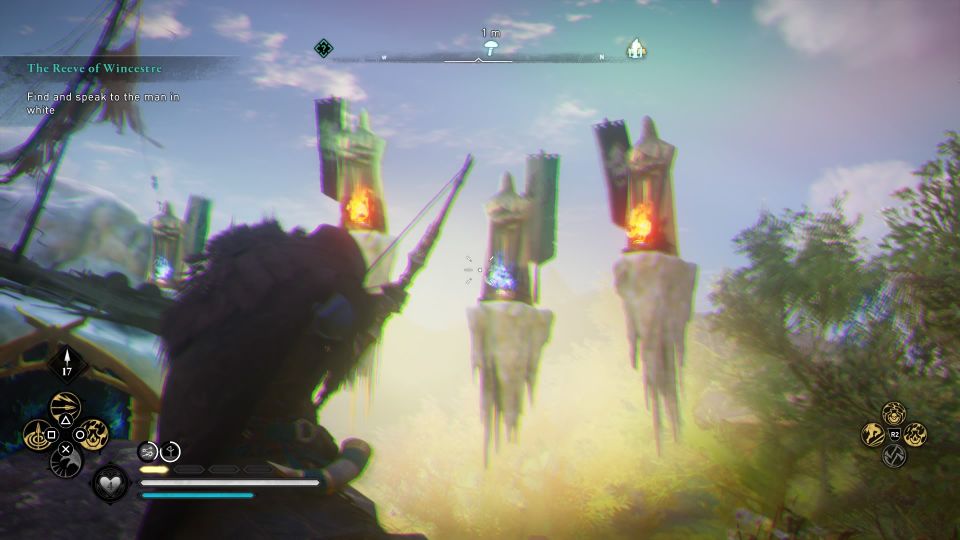 The portal will unlock once you change the correct braziers.
Enter the portal.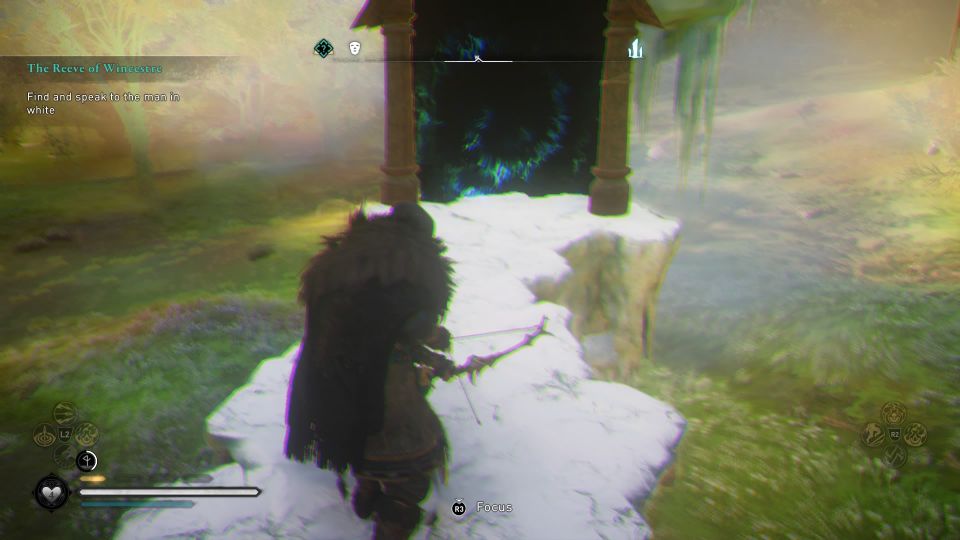 The Fly Agaric challenge ends here.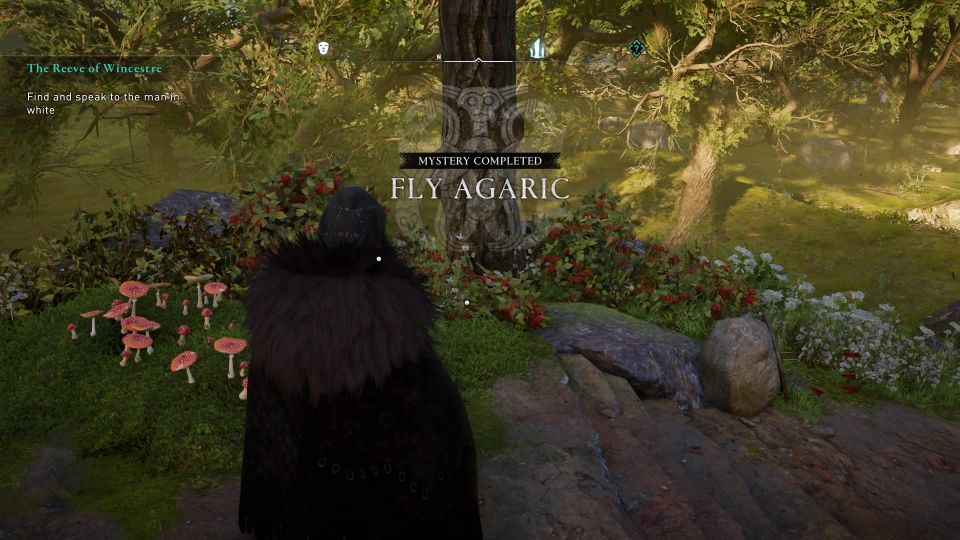 ---
Related posts:
Assassin's Creed Valhalla: The Body Walkthrough
AC Valhalla: Cleave Hill Cairn Glowecestrescire