A Rivalry for the Ages is a quest in Ravensthorpe in Assassin's Creed Valhalla.
Your task is to get a Roman legionnaire statue from Maximus in Lunden.
Here's a walkthrough of A Rivalry For The Ages in AC Valhalla.
This quest is unlocked after you unlock the museum in Ravensthorpe. Talk to Octavian to begin.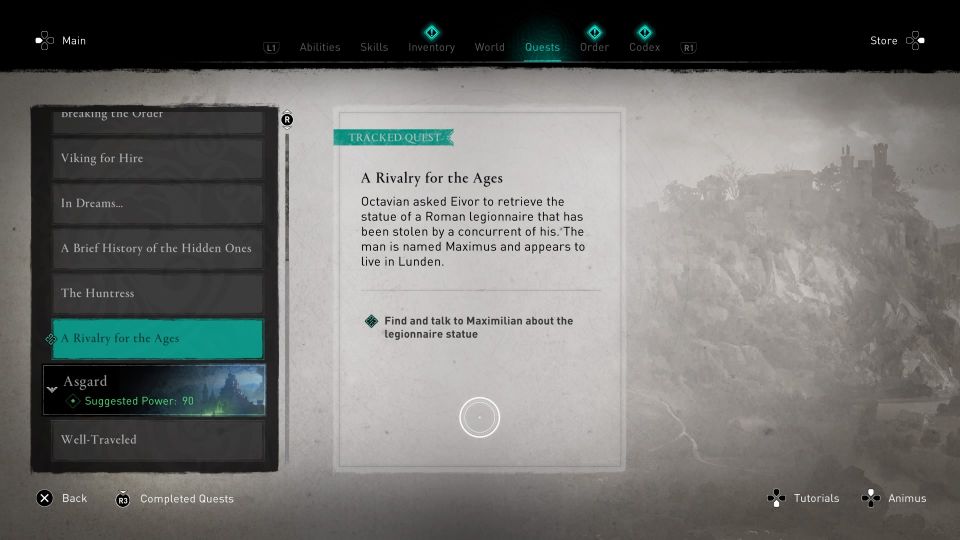 Talk to Maximilian
Head to Lunden to meet Maximilian. His exact location is shown in the map below, marked by the quest symbol.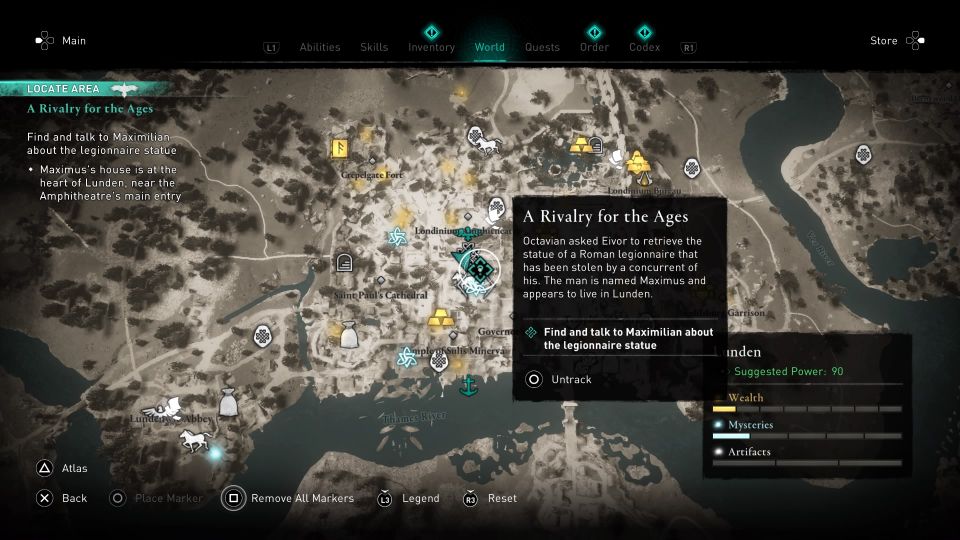 You will see him standing in front of the door. Talk to him.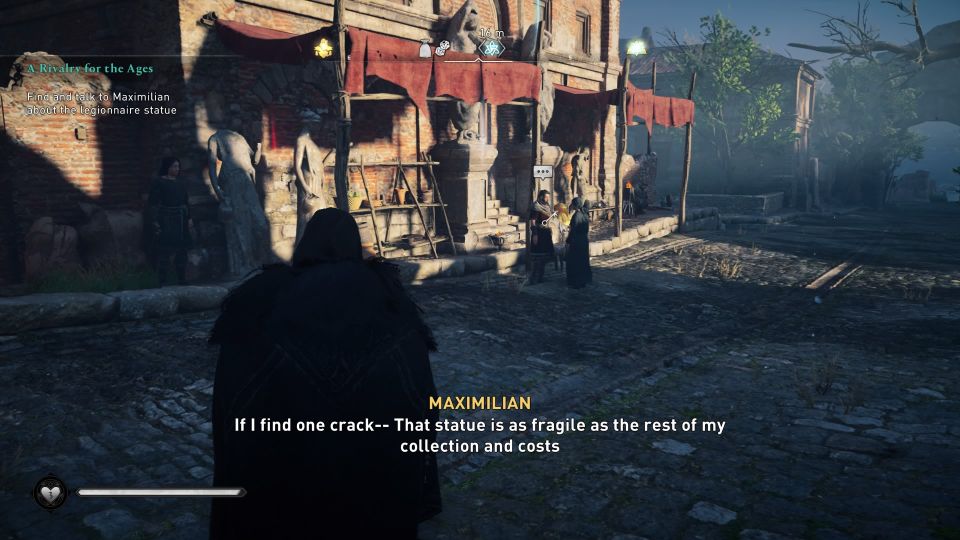 Get the legionnaire statue
You can either use a level 5 flyting skill to convince him to get the statue or you need to pay 130 silver.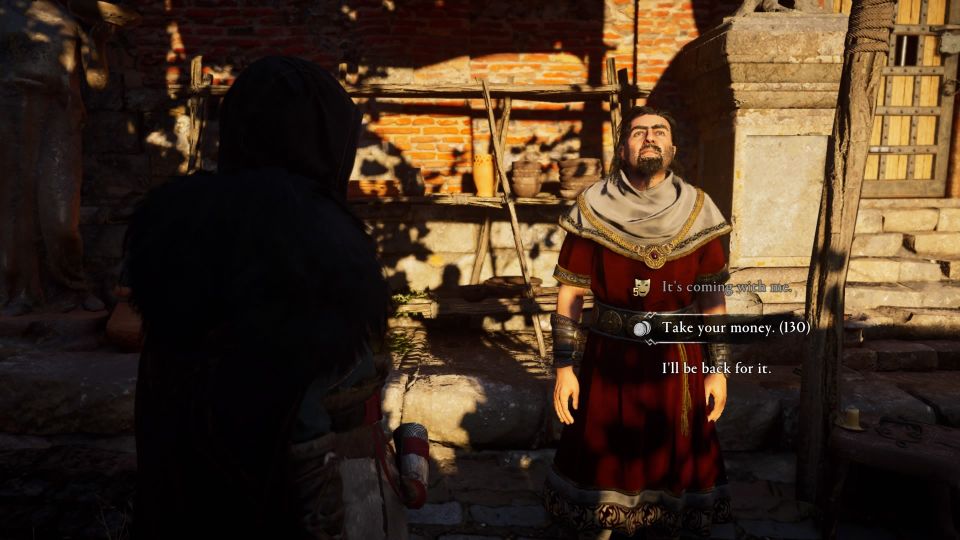 Enter his house and pick up the legionnaire statue.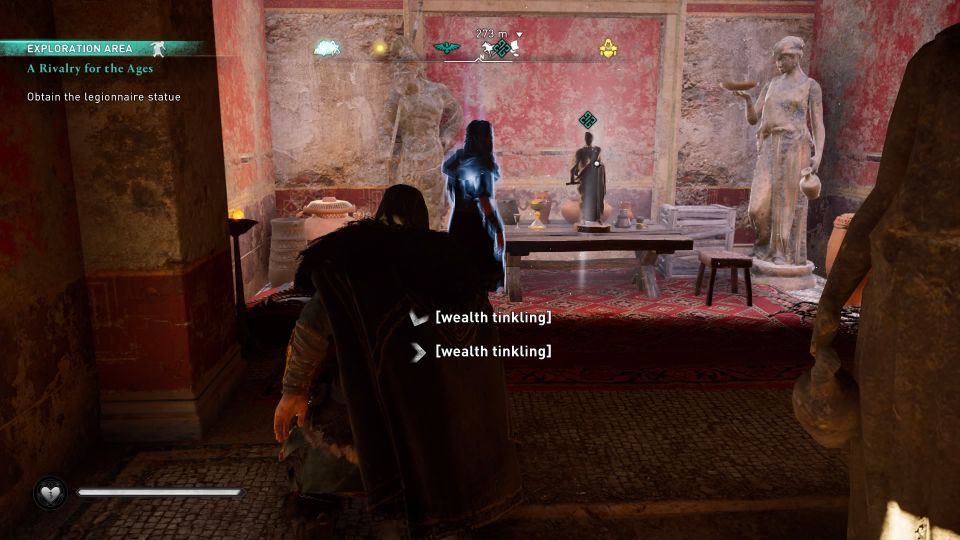 Return to Octavian
Go back to Octavian at the museum in Ravensthorpe to pass the statue.
The quest ends here.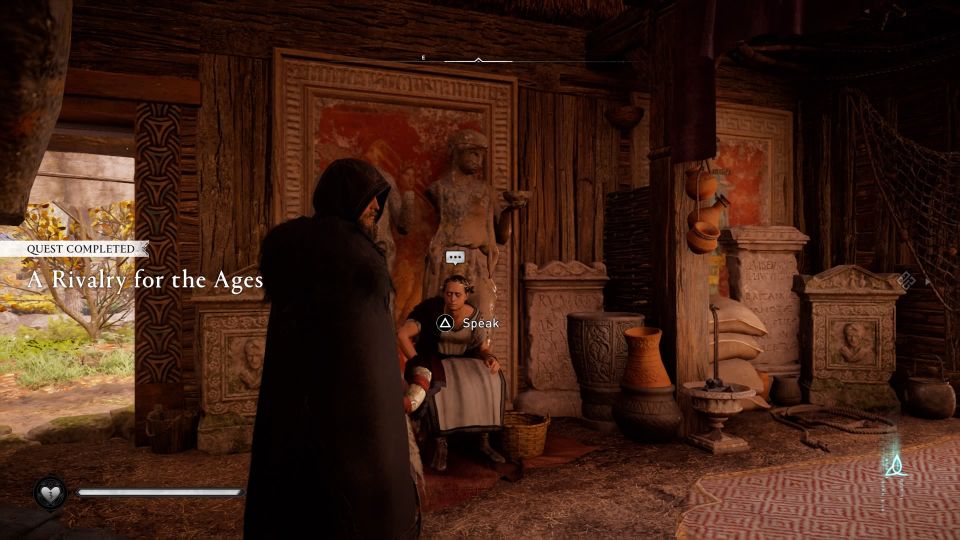 ---
Related posts:
Assassin's Creed Valhalla: War Of The Collectors Walkthrough
AC Valhalla: Last Flight Of The Gyldan Sparrow Walkthrough