Last Flight of the Gyldan Sparrow is a world event in Lunden in Assassin's Creed Valhalla.
Your task is to help a lady retrieve her treasure and a necklace.
Here's a walkthrough of Last Flight of the Gyldan Sparrow in AC Valhalla.
To begin the event, head to the location marked on the map below. It's at the docks near the bridge.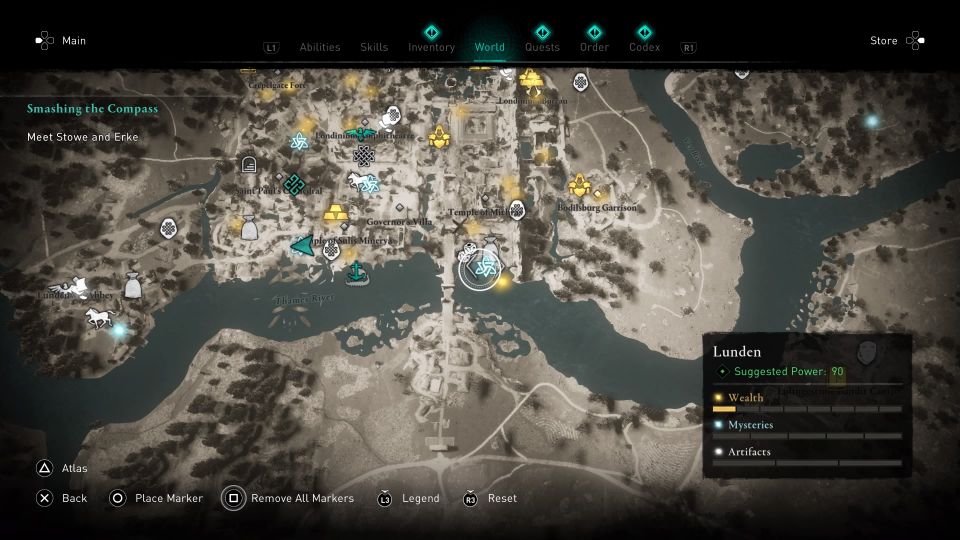 As you reach the area, you will find a note saying a boat sunk with its priceless cargo.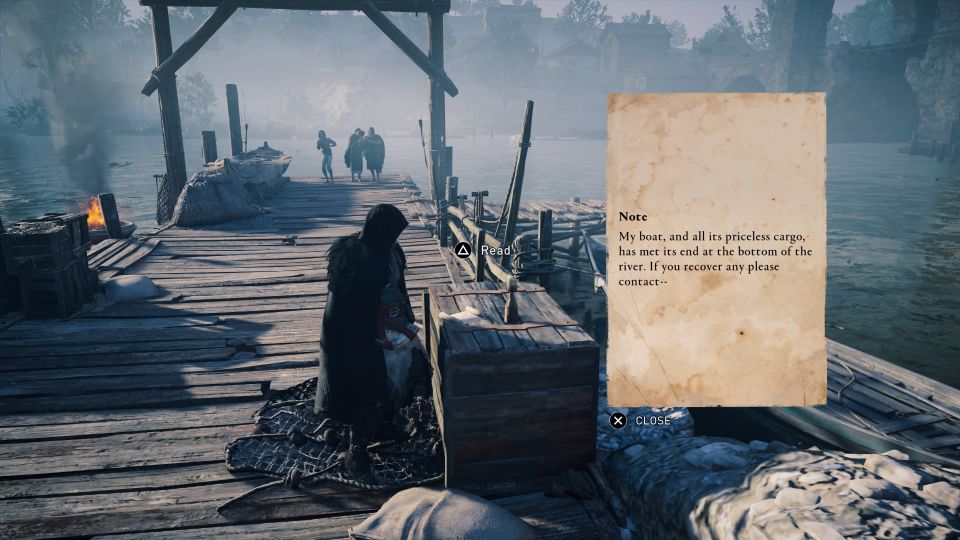 Retrieve the treasure
Go to the end of the boardwalk and jump into the water. Dive inside and you'll see treasure inside a sunken boat.
There are two chests beside one another.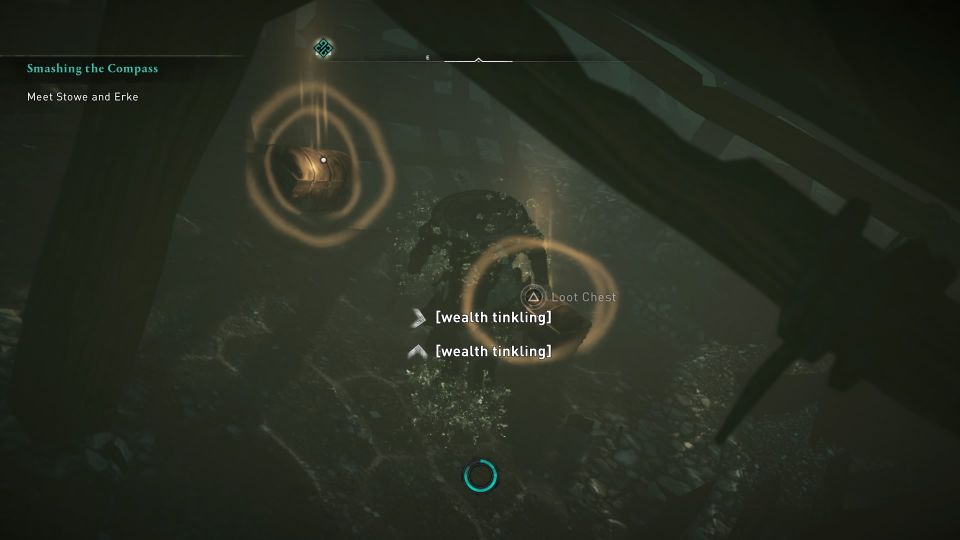 Talk to the lady
After finding the chests, talk to the lady. This part might be bugged — the lady might not talk at all.
If that happens, try to finish the main quest first (killing The Compass). The bug happened to me and she was available to talk after I completed the main story quest in Lunden.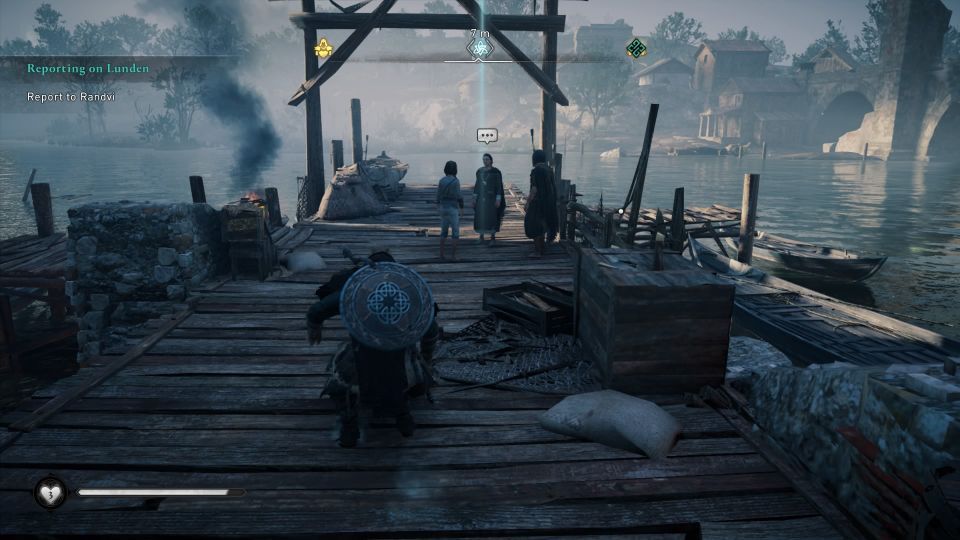 Fish for the necklace
Next, you have to find the lady's necklace.
Use your fishing line and cast it near a fish. Once it bites, hook it and later pull it all the way to you.
The first fish should have the necklace.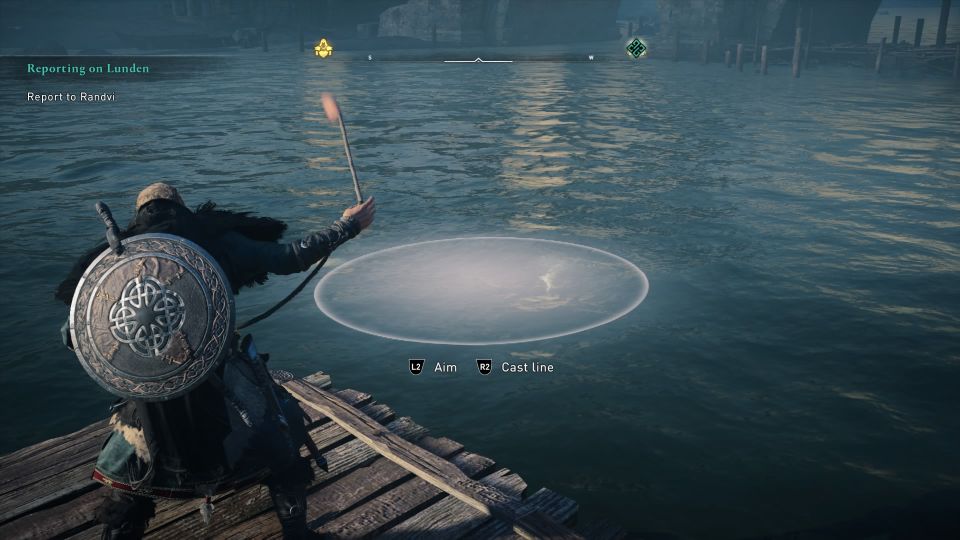 Give or keep the necklace
You'll then be asked whether to give or keep the necklace. This one depends on you.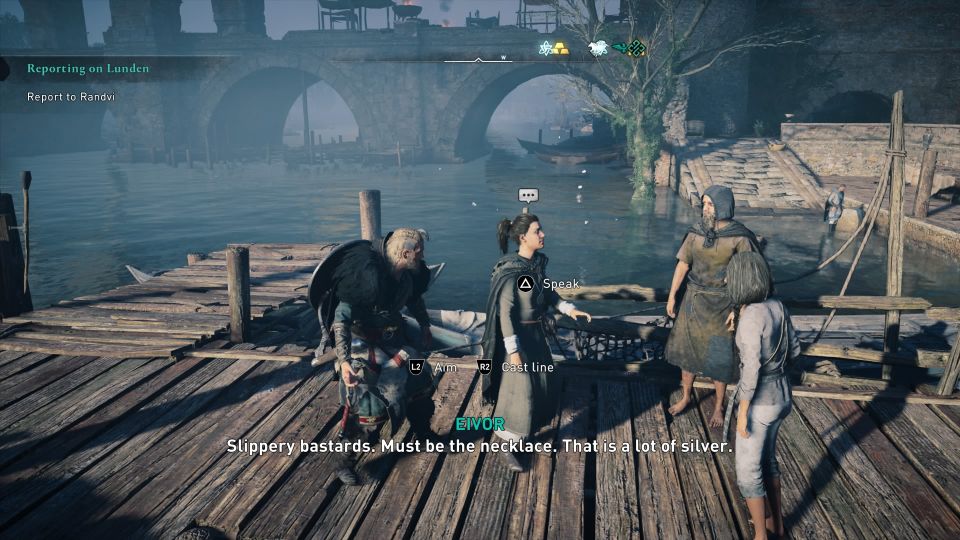 The world event ends here.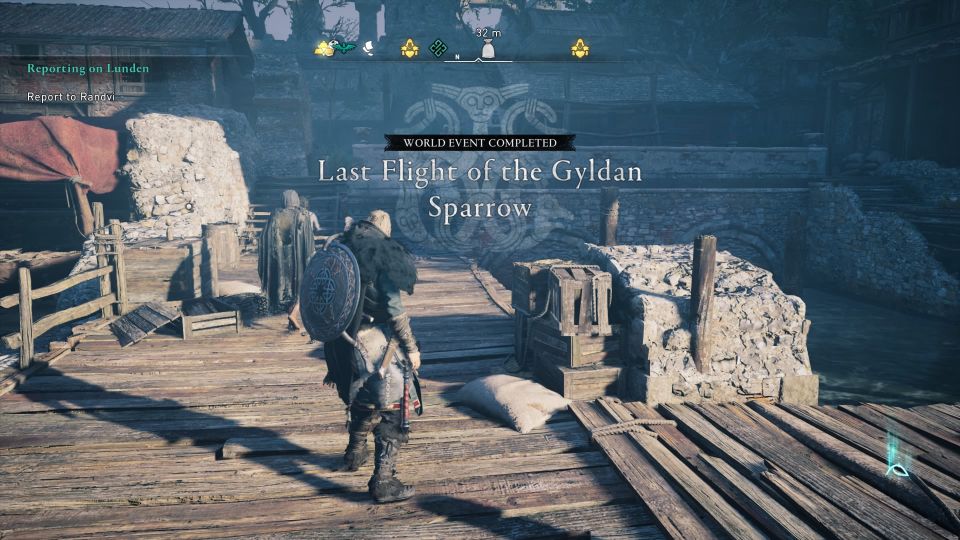 ---
Related posts:
Assassin's Creed Valhalla: Smashing The Compass Walkthrough
AC Valhalla: The Demon Odor At The Tithe Walkthrough