Smashing the Compass is a quest under Lunden in Assassin's Creed Valhalla.
Your task is to get the Compass to show up and eliminate him.
Here's a walkthrough of Smashing The Compass in AC Valhalla.
Suggested power: 90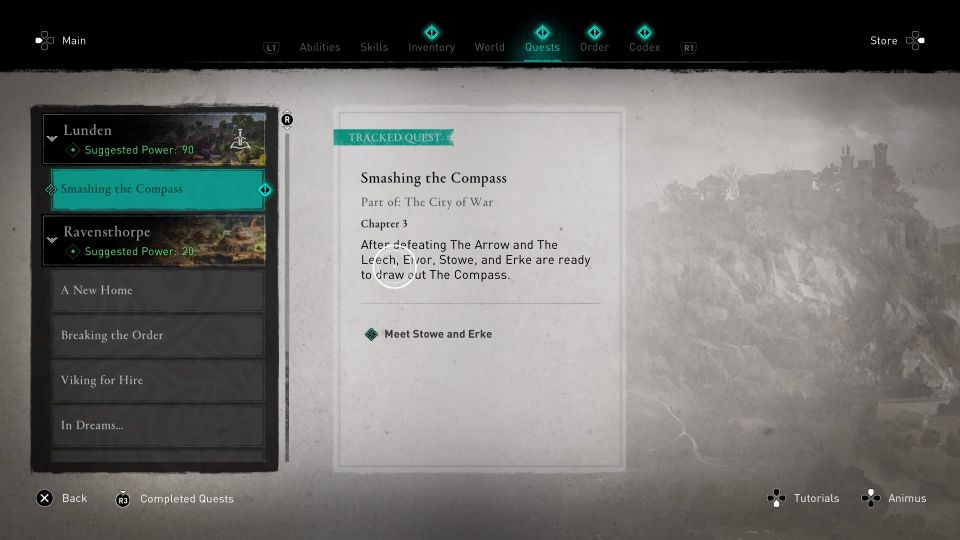 Meet Stowe and Erke
Head to the Saint Paul's Cathedral to meet Stowe and Erke. The location is provided in the map.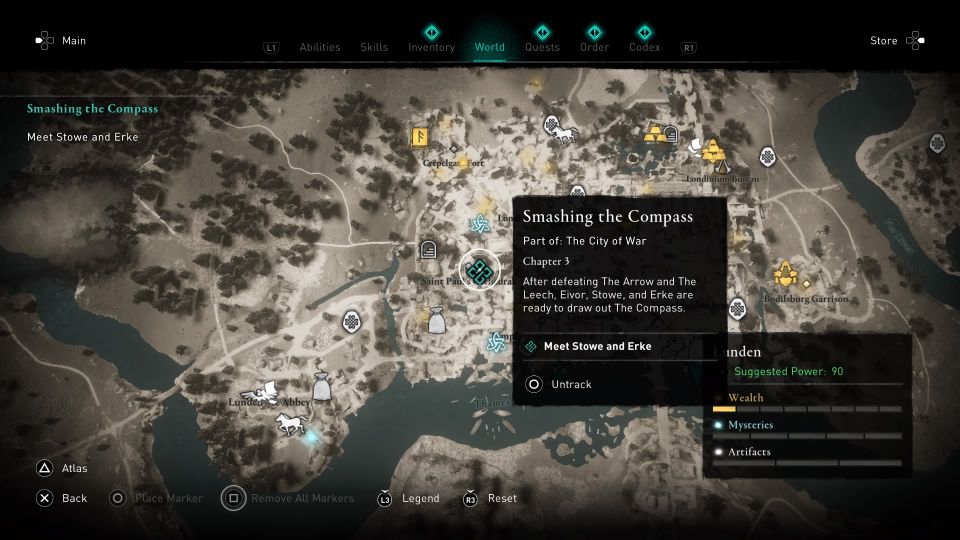 You will see a group of angry protesters outside the cathedral. Enter the building and meet the two reeves.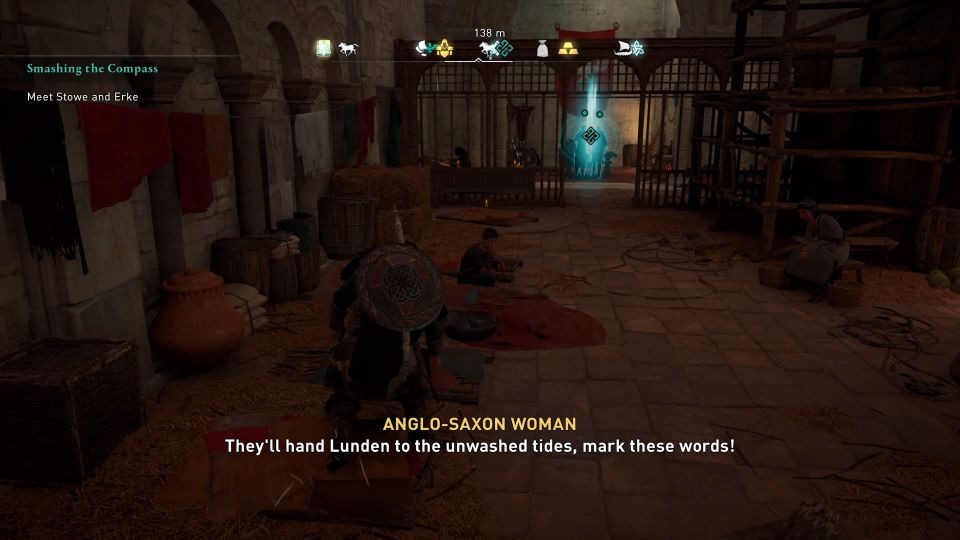 Escape Saint Paul's
Someone will start a fire inside the building. Escape the building by heading to the steeple.
Climb up the wooden platforms and head towards the other end.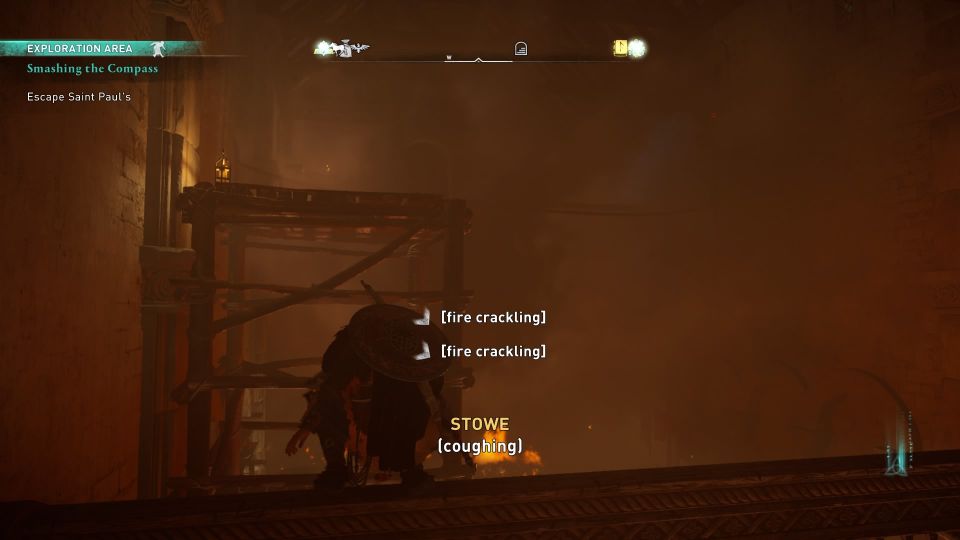 You will see a small path to slide under the wooden sticks. It may get bugged so you have to keep trying. You can try to hit the wood as well if it's stuck.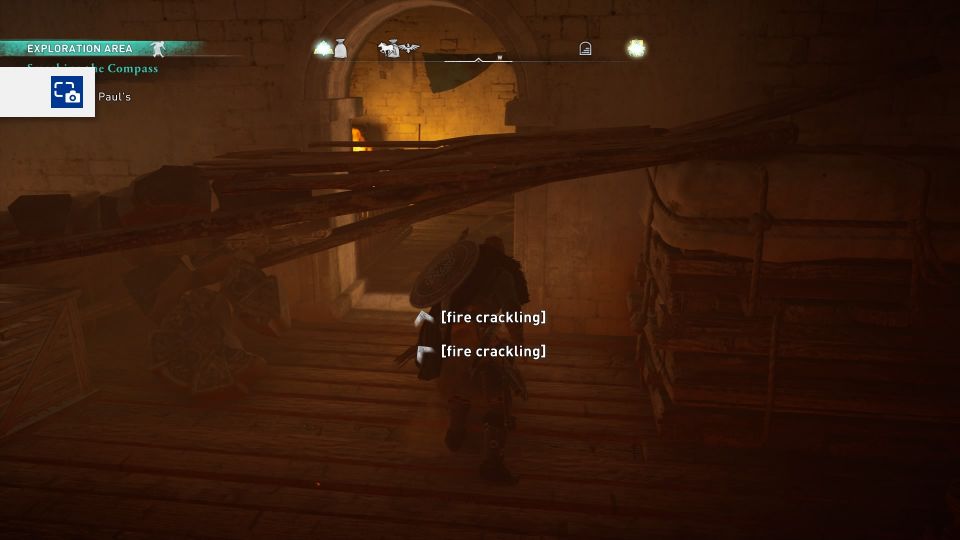 After crossing to the other room, look up and you'll see a path out.
Climb all the way up into the small path.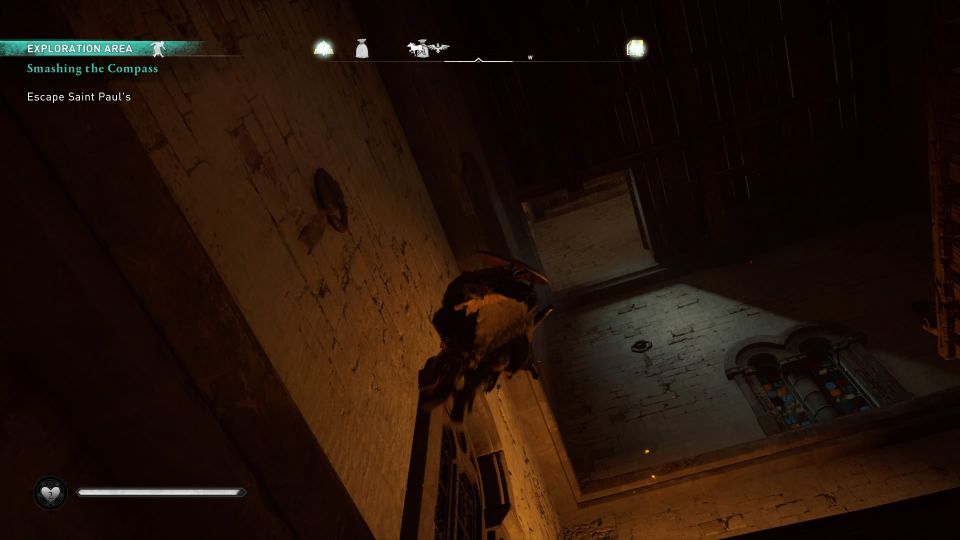 At the highest platform, destroy the wooden planks and a cutscene will trigger as you leave.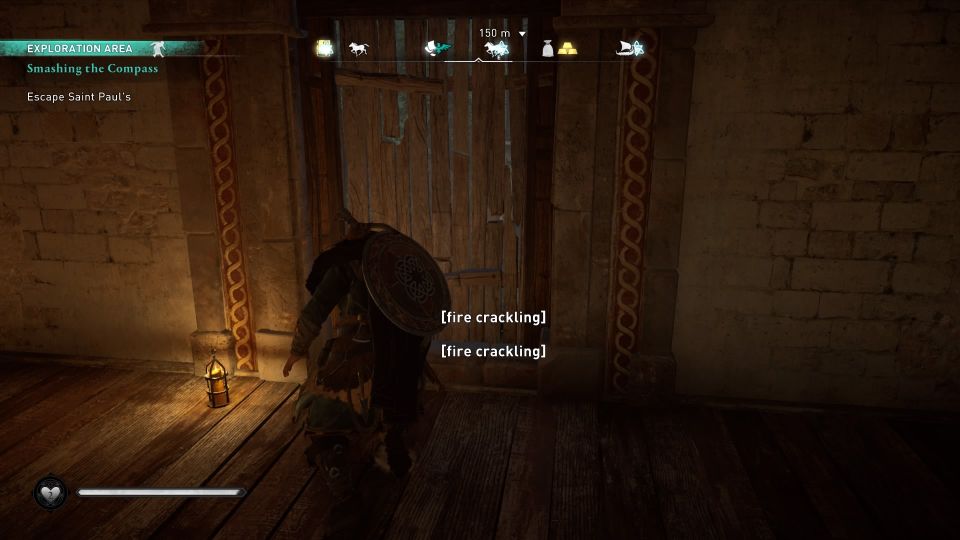 Rescue Stowe and Erke
Now that you've escaped the cathedral, get back to the door which was barred. You will see a number of guards outside.
Remove the guards and destroy the obstacles. Open the door and enter the cathedral to rescue the two men.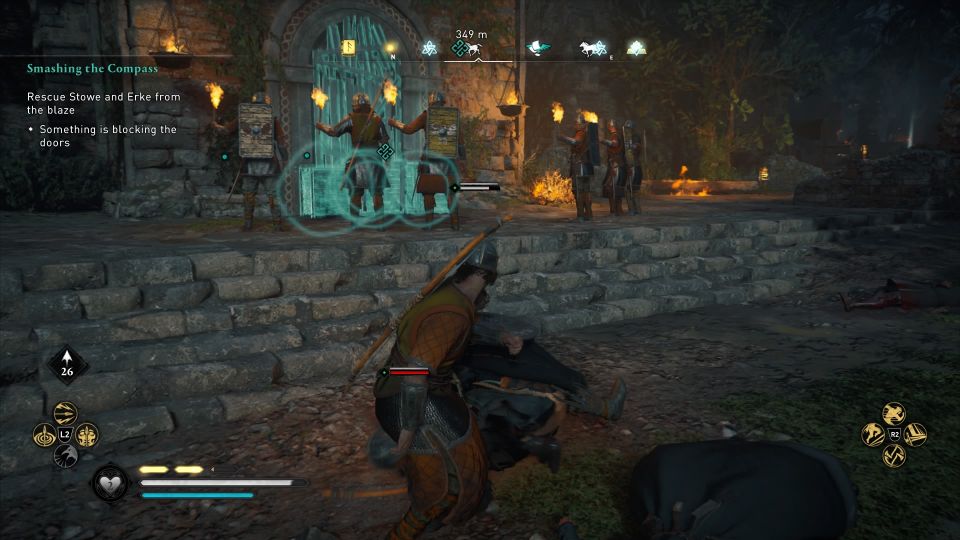 They will start to run out. Follow them to safety.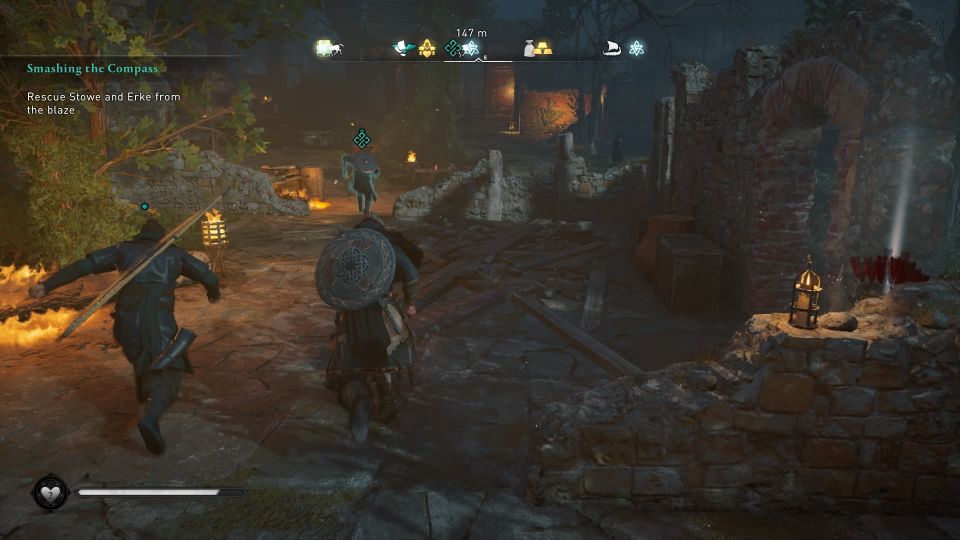 Springalds with Stowe or flanking with Erke
For the final attack against the Compass, you can choose whether to do it with Stowe (springalds), Erke (flanking) or do it alone.
It probably doesn't affect the ending but the method in which you get there may differ.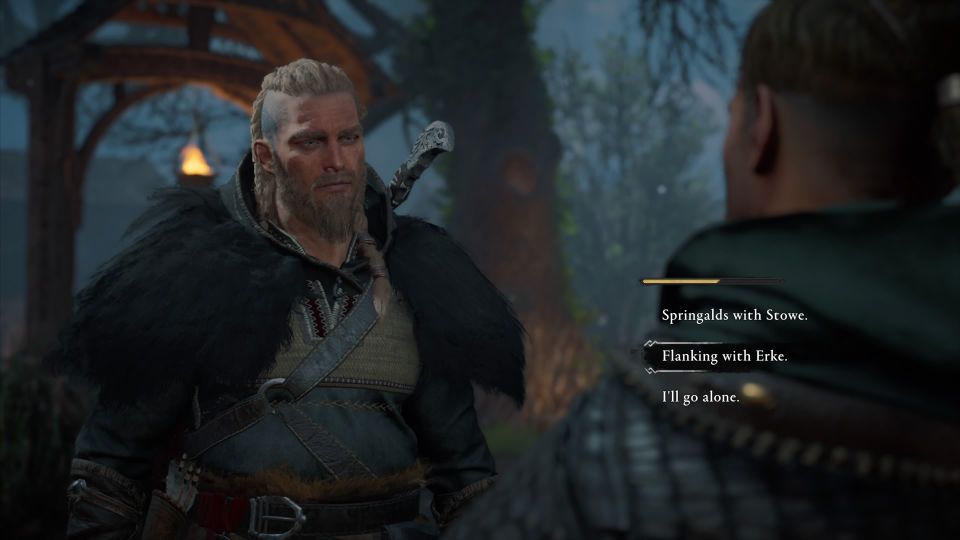 I chose to flank with Erke. He'll lead you through the rooftops until you reach the docks.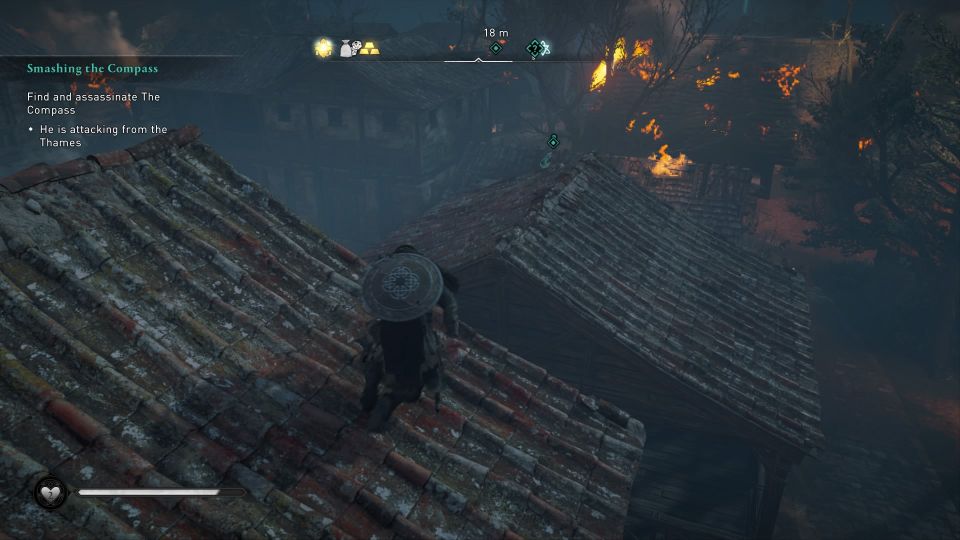 Find and assassinate the Compass
The Compass' location is shown in the map below, marked by the quest symbol.
He is on the ship furthest away.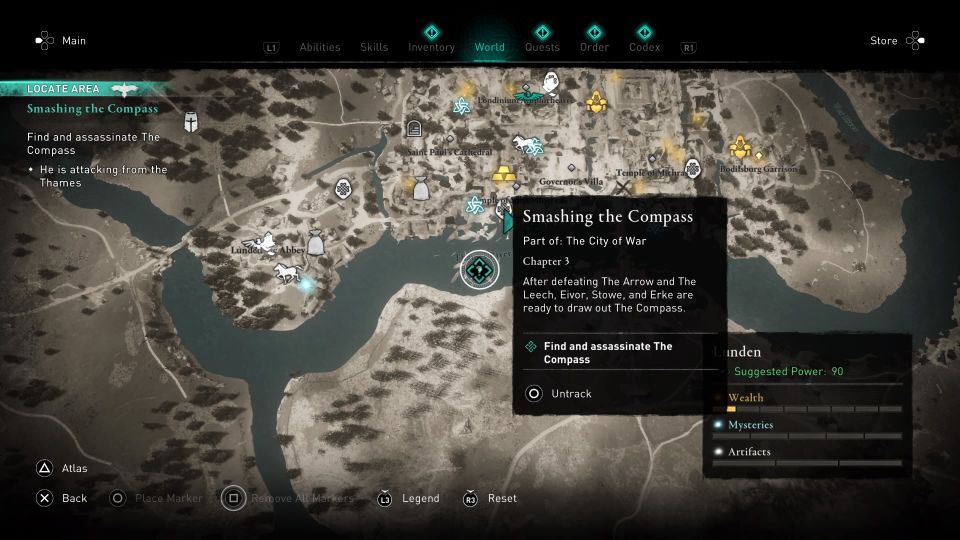 You can jump from one ship to another via the wooden objects on the water.
Before you reach The Compass, there is a longship with two springalds. Kill the guards and you can use the springald.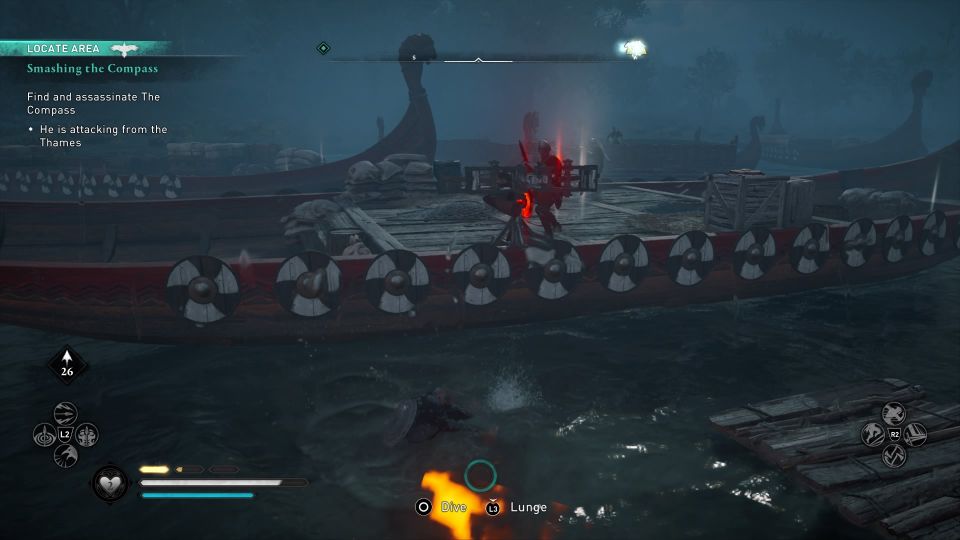 You can use it to lower the health of The Compass first.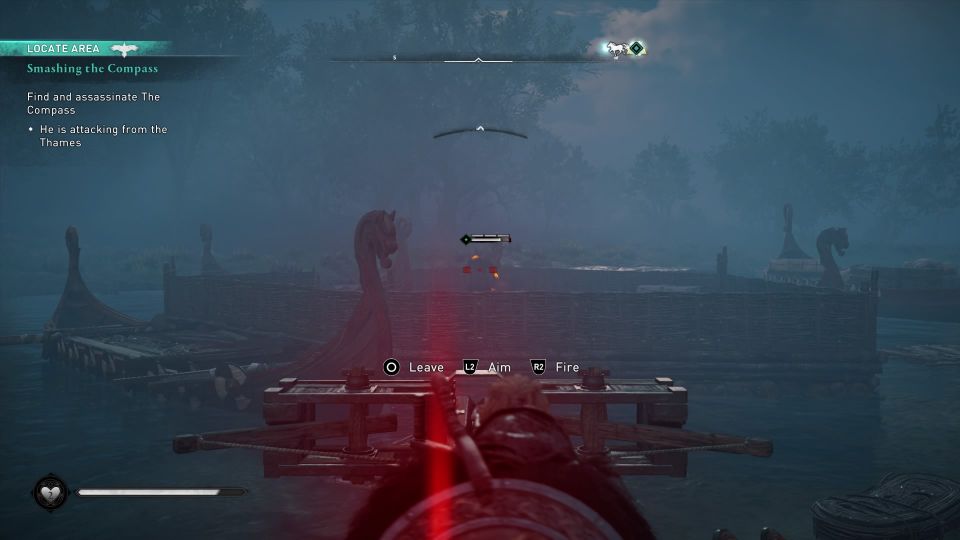 Defeat The Compass (Vicelin)
The Compass is actually Vicelin. The fight is quite straightforward. Take him out.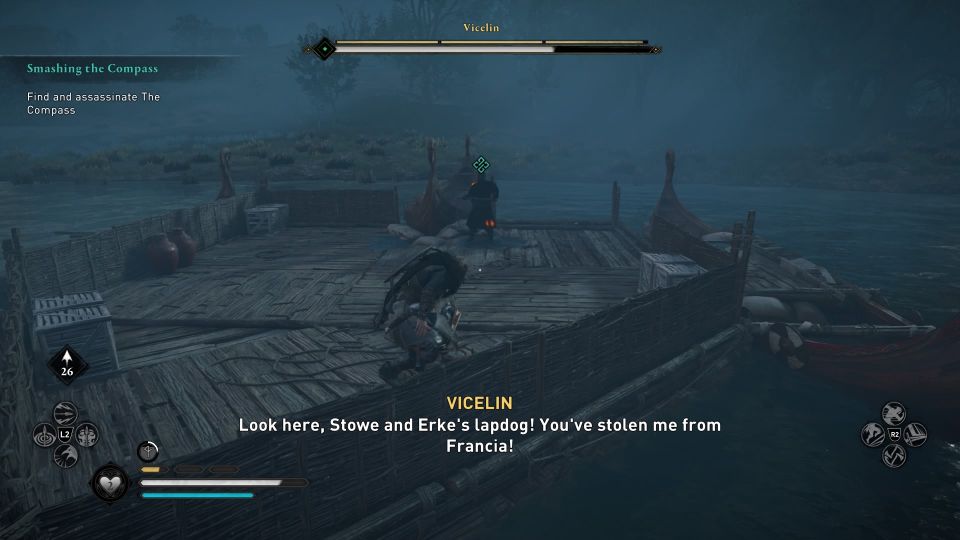 Return to Stowe and Erke
After defeating Vicelin, return to Stowe and Erke at the docks to complete the quest.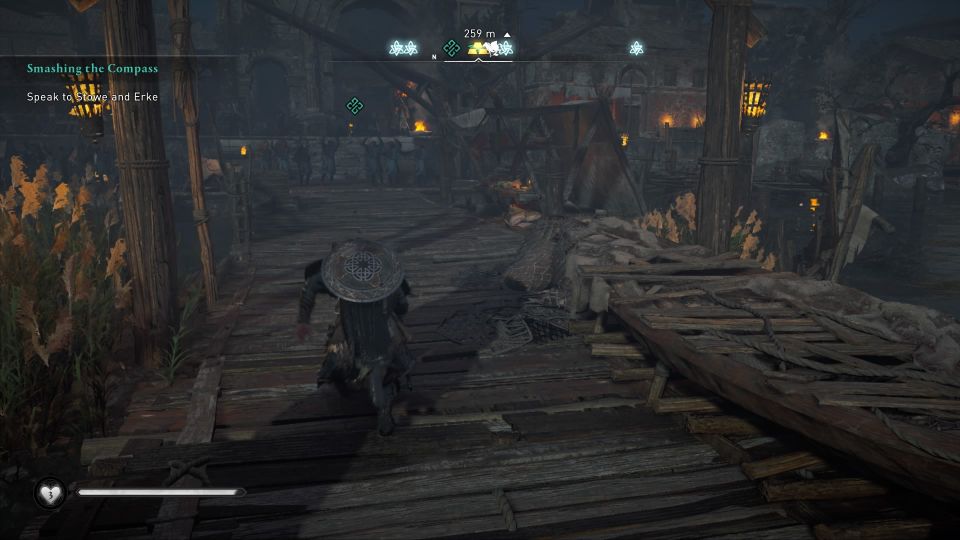 ---
Related posts:
AC Valhalla: The Demon Odor At The Tithe Walkthrough
Assassin's Creed Valhalla: Bleeding The Leech Walkthrough