The Boar with the Golden Nose is a world event in Essexe in Assassin's Creed Valhalla.
Your task is to follow the special boar to hunt for treasure.
Here's a walkthrough of The Boar With The Golden Nose in AC Valhalla.
To begin the world event, head to the location shown below, marked by the map marker.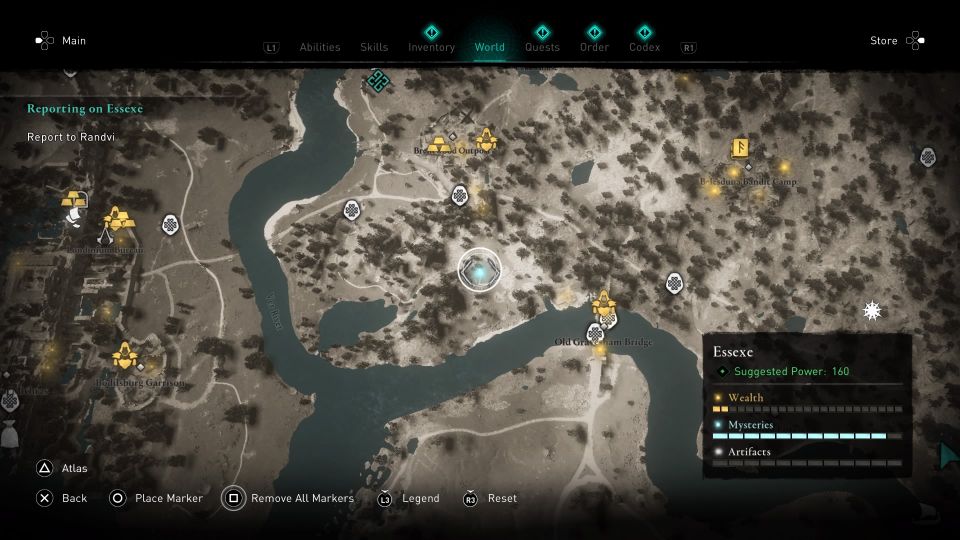 When you reach the location, you'll see the boarmaster with his boar. Talk to him to begin.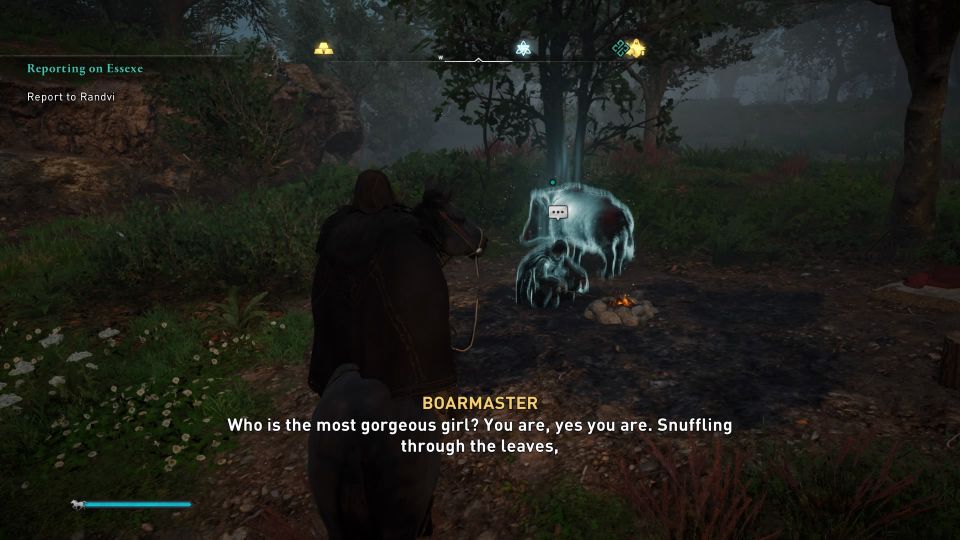 Follow the boar to find for treasure
Just follow the boar first.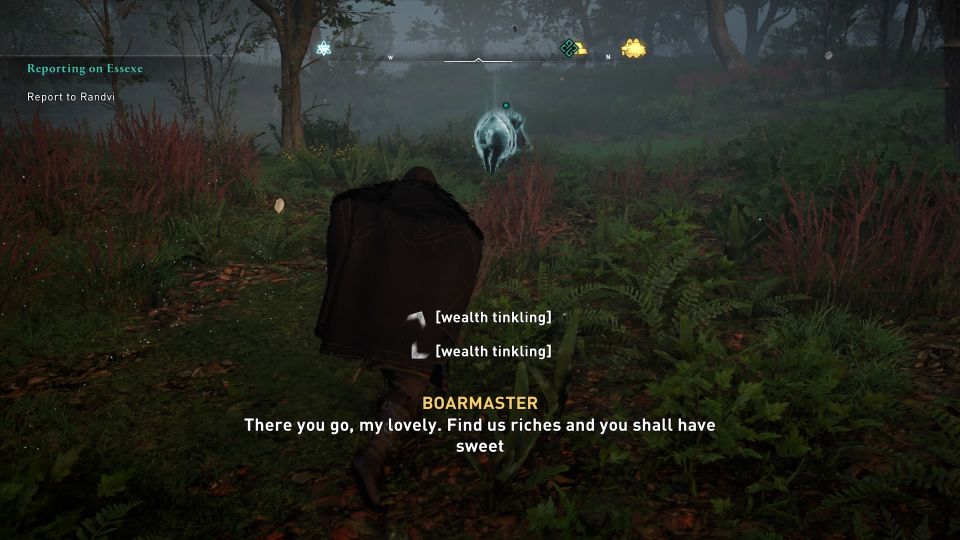 Examine the ground and you'll get a soaked shoe.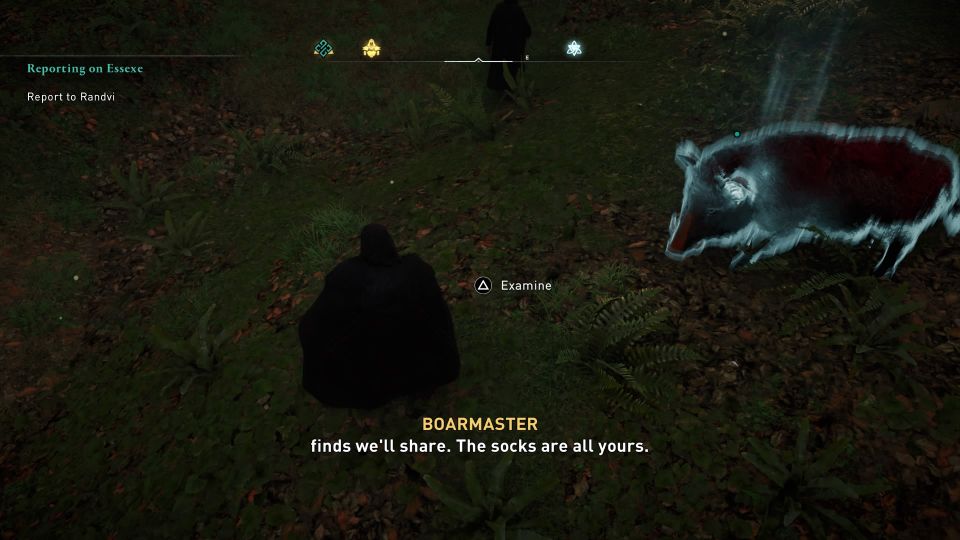 Continue following the boar again.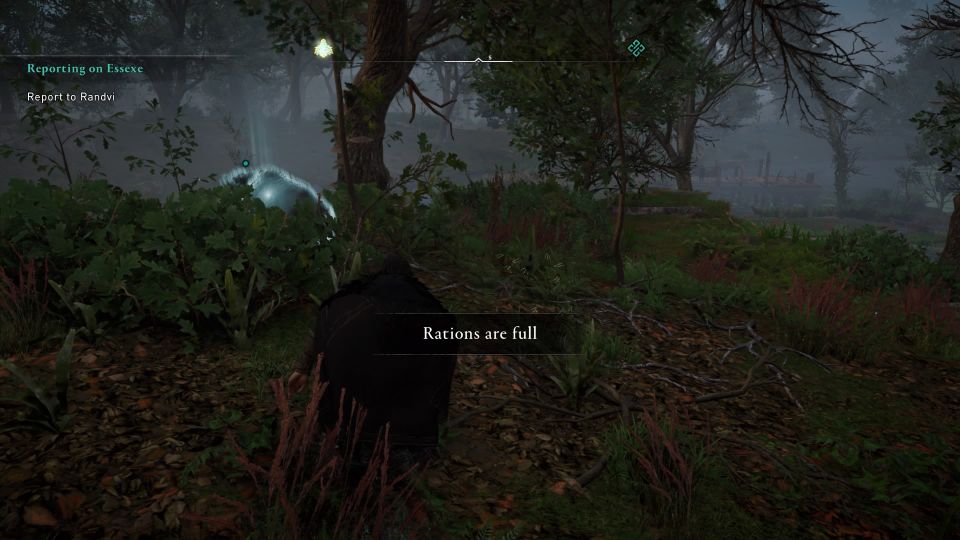 This time, you should get a doll.
At the third location, examine the flowers and you'll get a sacred orb.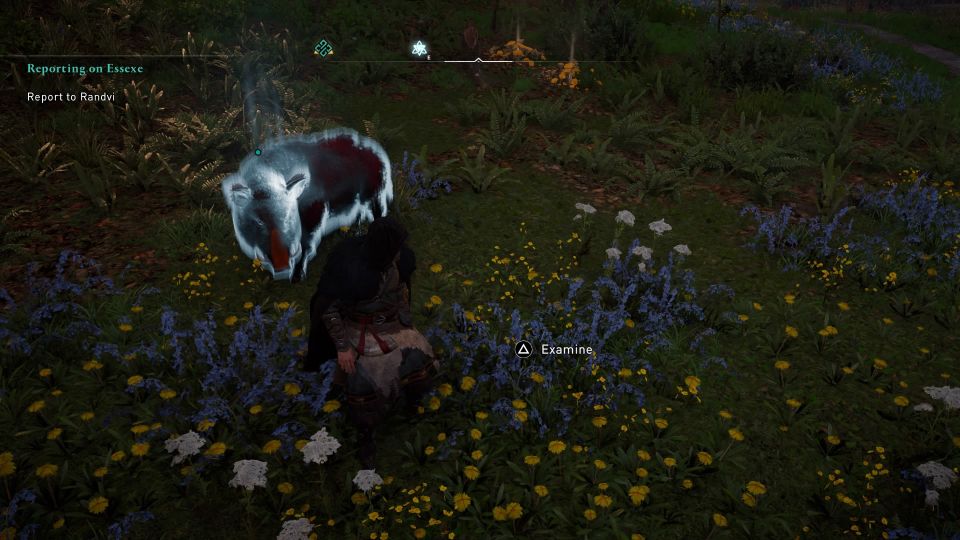 Defeat the soldiers
You will then come across a group of soldiers intending to capture the boar.
Kill them all.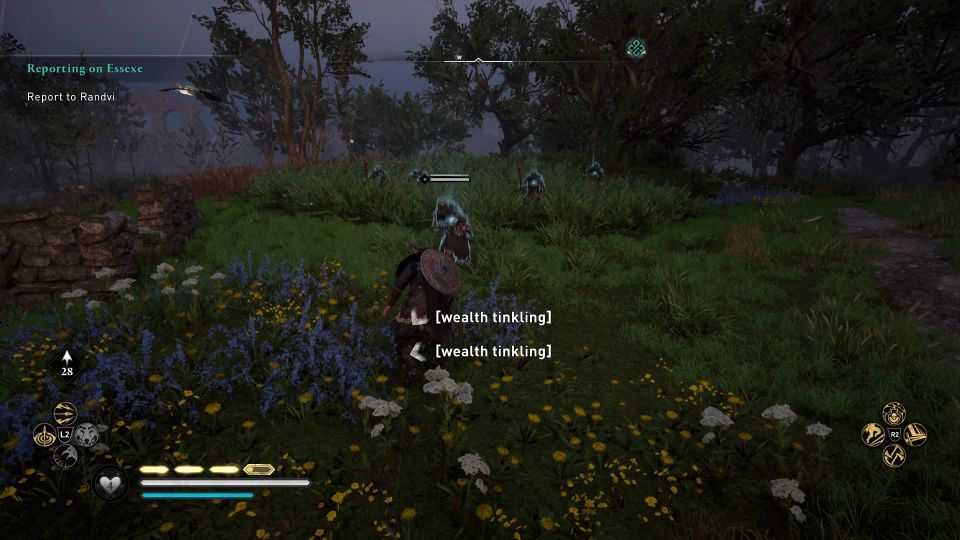 Examine the ground near the boar and you'll find some cutlery.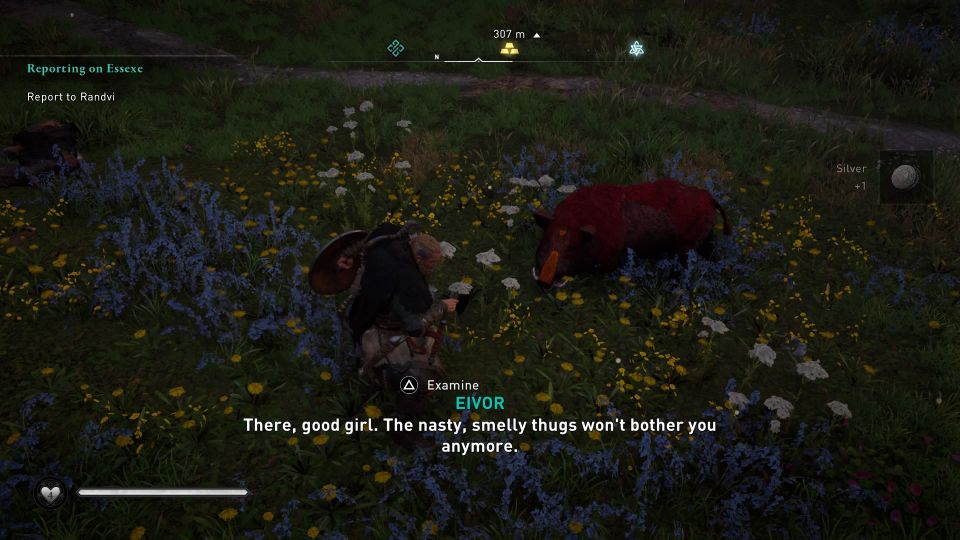 The world event ends here.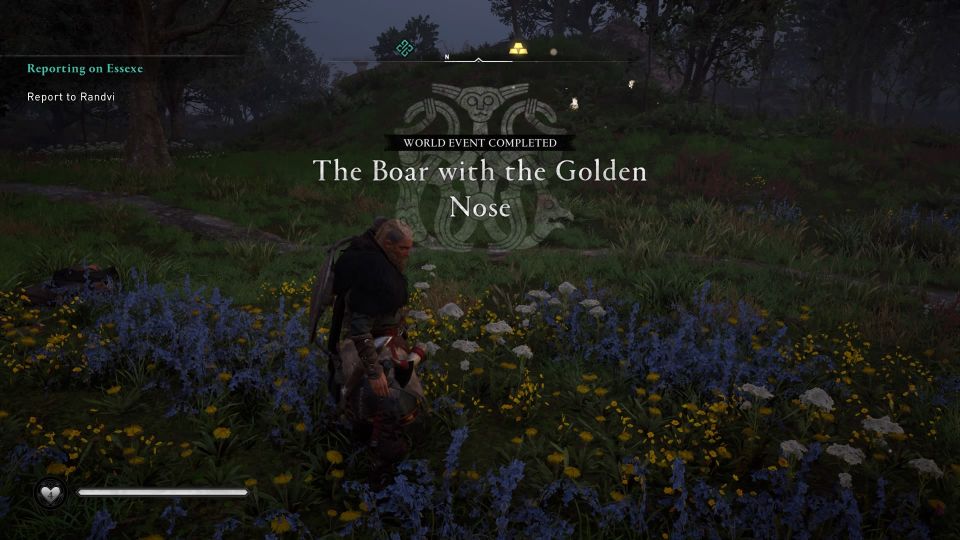 ---
Related posts:
AC Valhalla: The Gleewoman Walkthrough
Assassin's Creed Valhalla: Devil's Hole Walkthrough