Walhdenu Altar is an altar mystery located in Essexe in Assassin's Creed Valhalla.
Your task is to offer up 50 iron ores at the said altar.
Here's a walkthrough of Walhdenu Altar in AC Valhalla.
To begin the altar mystery, get to the location shown below, marked by the map marker. It's west or slightly southwest of Halstead Outpost.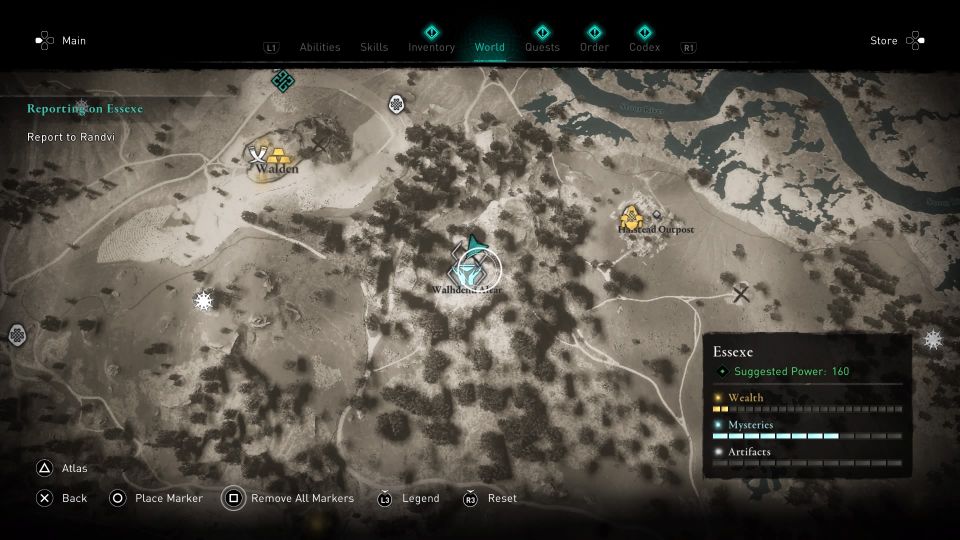 Offer 50 iron ores
The only thing you need to do is to offer 5o iron ores.
Iron ores can be mined from iron deposits that are located all around England and Norway. Each iron deposit should give you around 3 iron ores.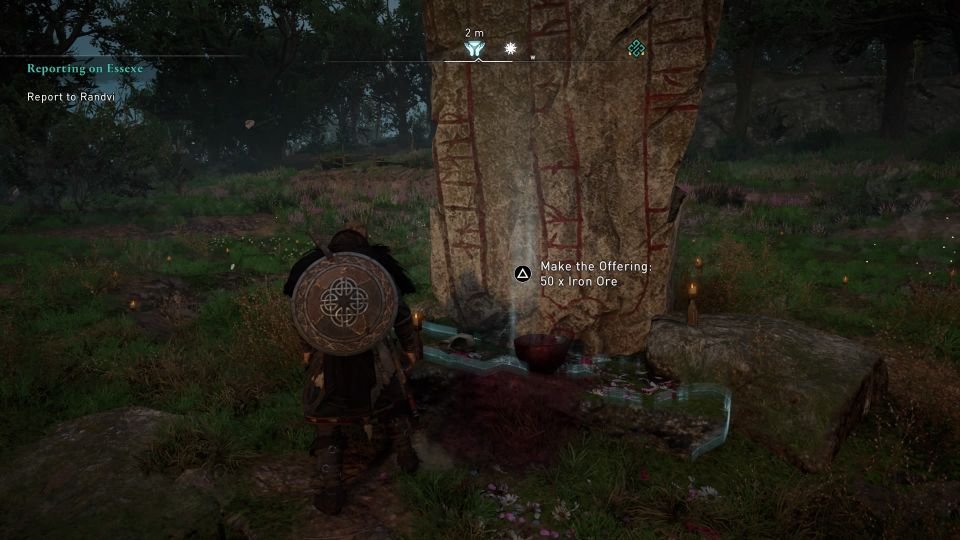 After the offering, the mystery ends here. You will only get 1 skill point as a reward.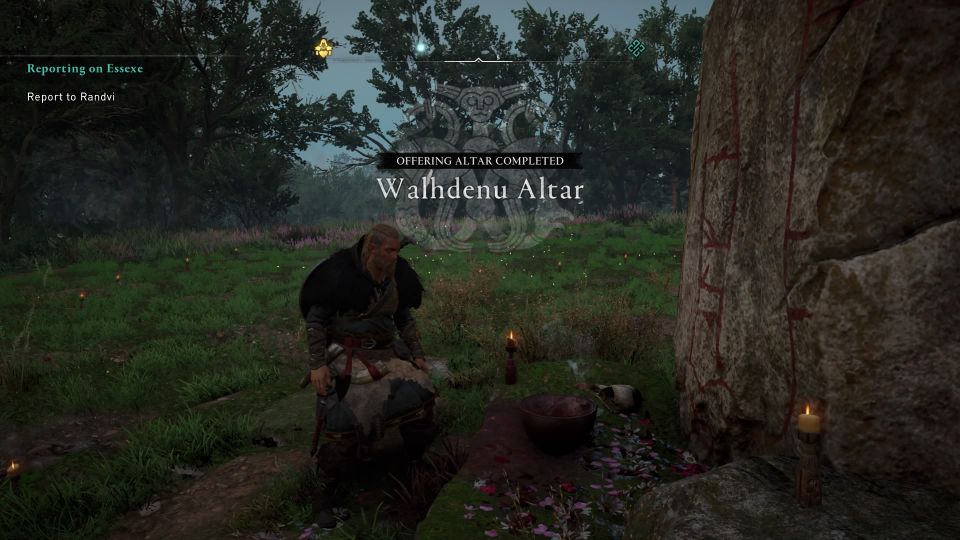 ---
Related posts:
Assassin's Creed Valhalla: The Riddler Walkthrough
Assassin's Creed Valhalla: Fly Agaric (Essexe) Guide