The Gleewoman is a world event located in Essexe in Assassin's Creed Valhalla.
Your task is to rescue Aswig who was tied up but later you'll have to get rid of her.
Here's a walkthrough of The Gleewoman in AC Valhalla.
To begin the world event, head to the location shown below, marked by the map marker.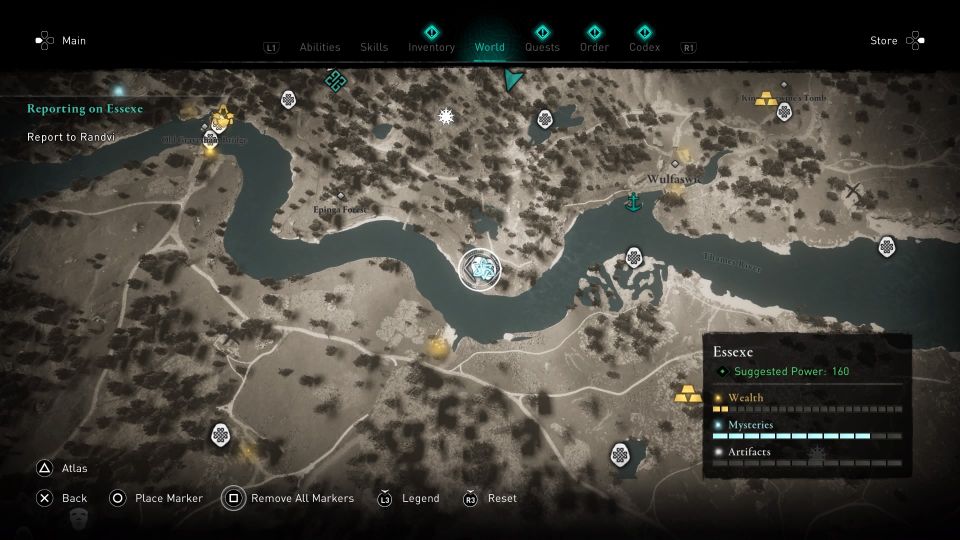 You will see a woman shouting for help. Untie her.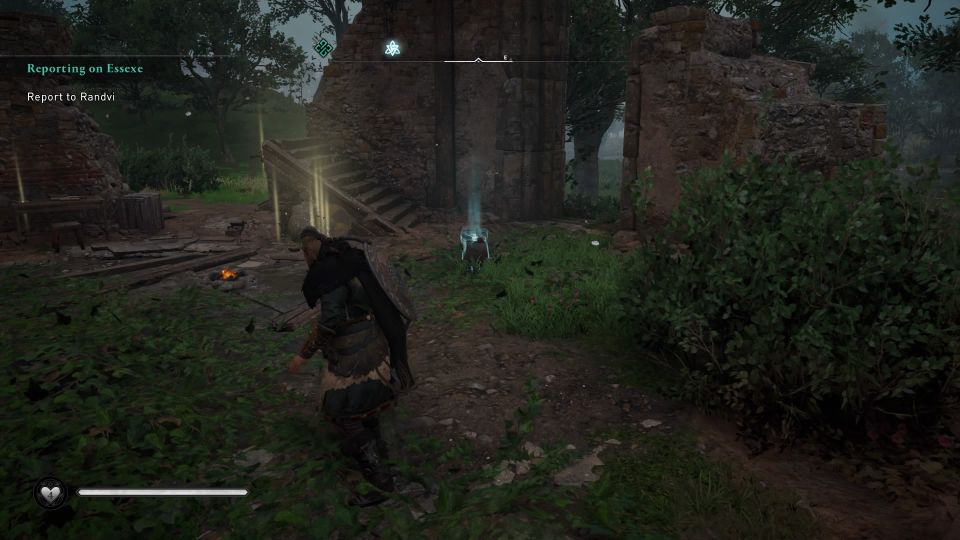 How to get rid of Aswig
After freeing her, she'll keep following Eivor and making poems of him. Even if you go fishing, she'll say something about it.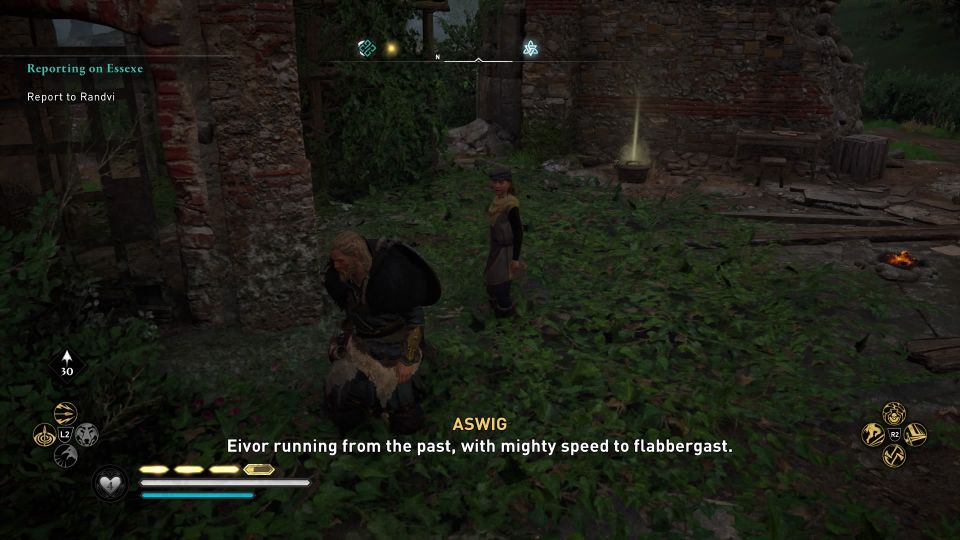 To get rid of Aswig, you need to kill an enemy especially a hostile animal. You will find boars nearby. Just kill any one of them.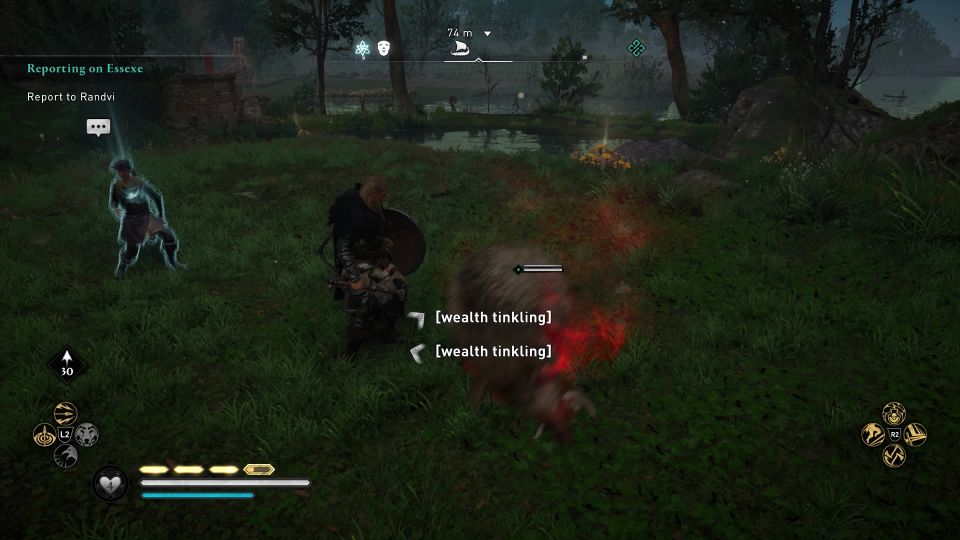 After killing the boar, you will have options.
You can either choose to not give her anything, give her 33 silver or give her 165 silver to get rid of her.
If you had chosen the first and second option, the world event doesn't complete. You'll have to talk to her again. If you're not able to chat with her, then try to kill more boars and you should be able to talk to her again.
If you give her the 165 silver, she'll be gone for good. Just choose the last option if you wish to complete the event.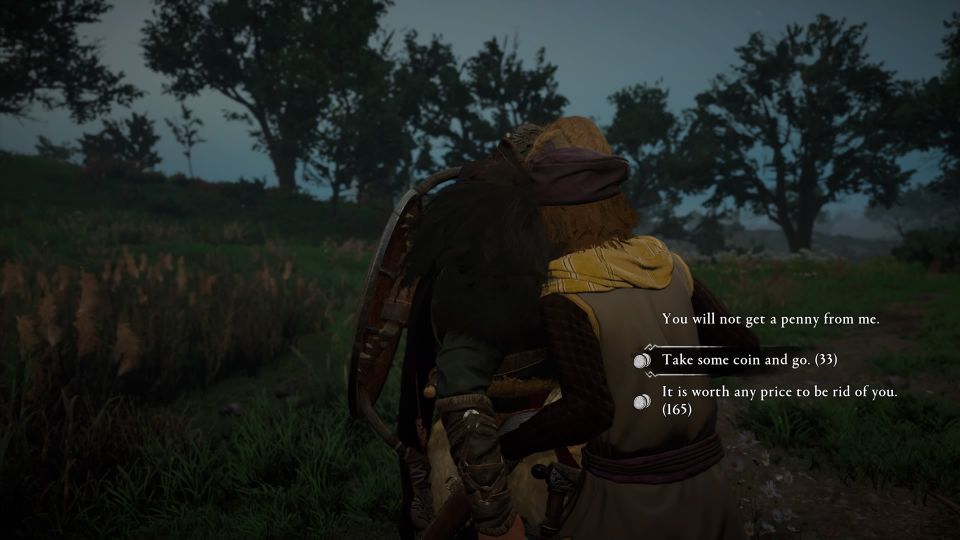 The world event ends here.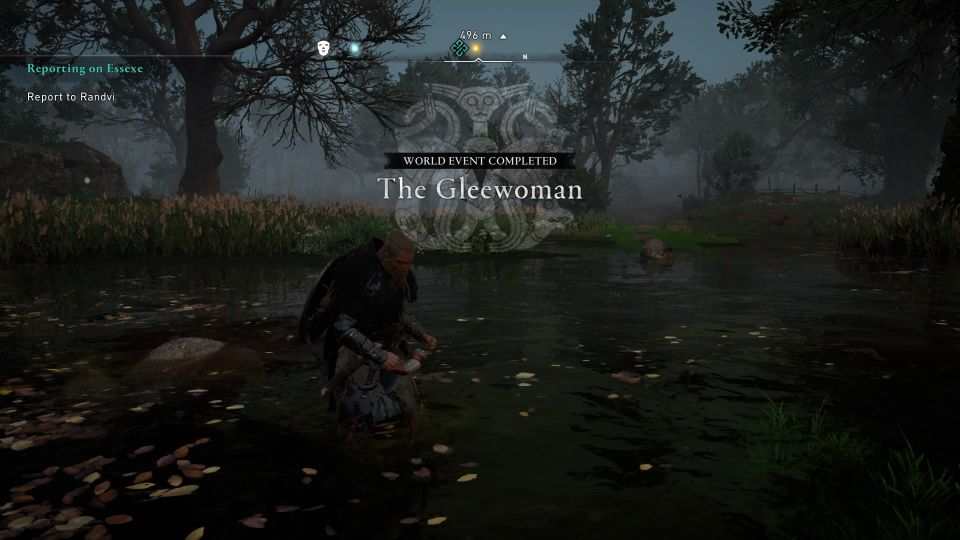 ---
Related posts:
Assassin's Creed Valhalla: Devil's Hole Walkthrough
AC Valhalla: Walhdenu Altar Walkthrough