Taken is a quest under Essexe in Assassin's Creed Valhalla.
Your task is to stage a kidnapping of Estrid and bring her to Rollo.
Here's a walkthrough of Taken in AC Valhalla.
Suggested power: 160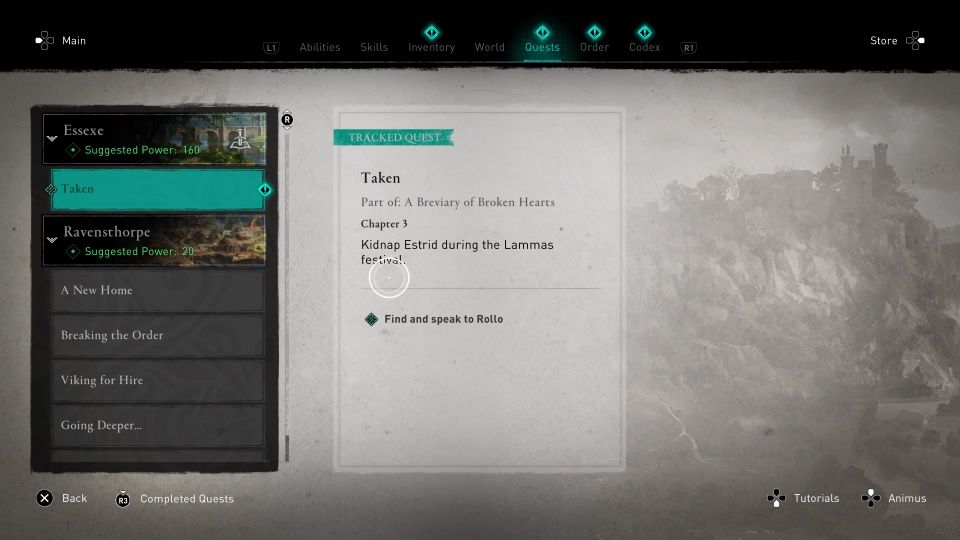 Find and speak to Rollo
To begin the quest, meet Rollo inside Colcestre. His exact location is shown below, marked by the quest symbol.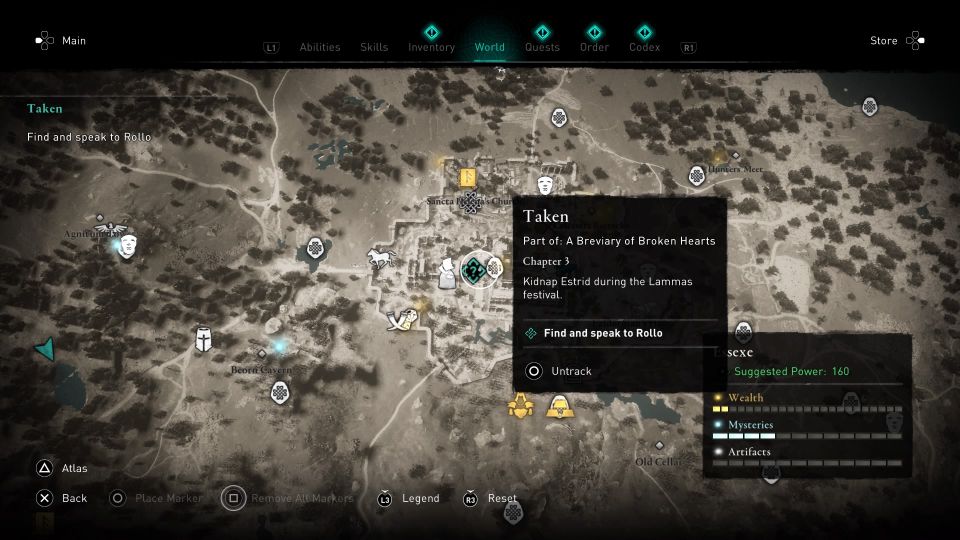 You will see him waiting with his men near the feet of the statue.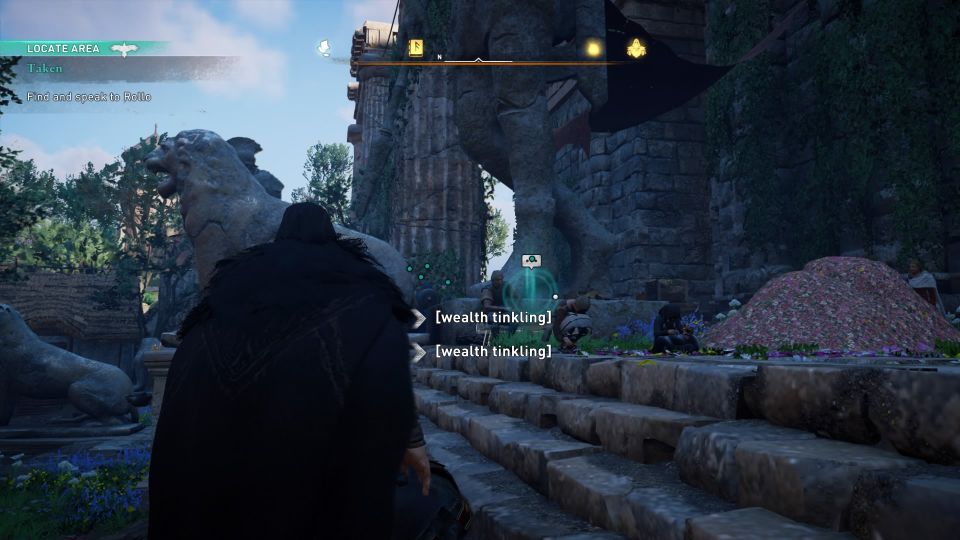 Kidnap Estrid
Estrid will be guarded by a number of Saxon soldiers.
To kidnap here, you need to tie her up first. With the help of Rollo and his gang, you should eliminate some of the guards first.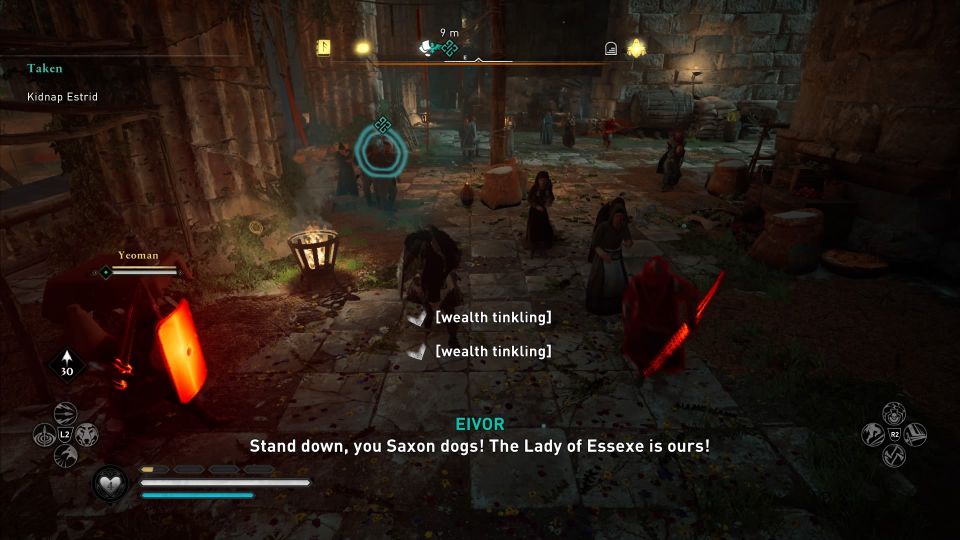 Bring Estrid to the boat
Head to the location shown below, marked by the quest symbol.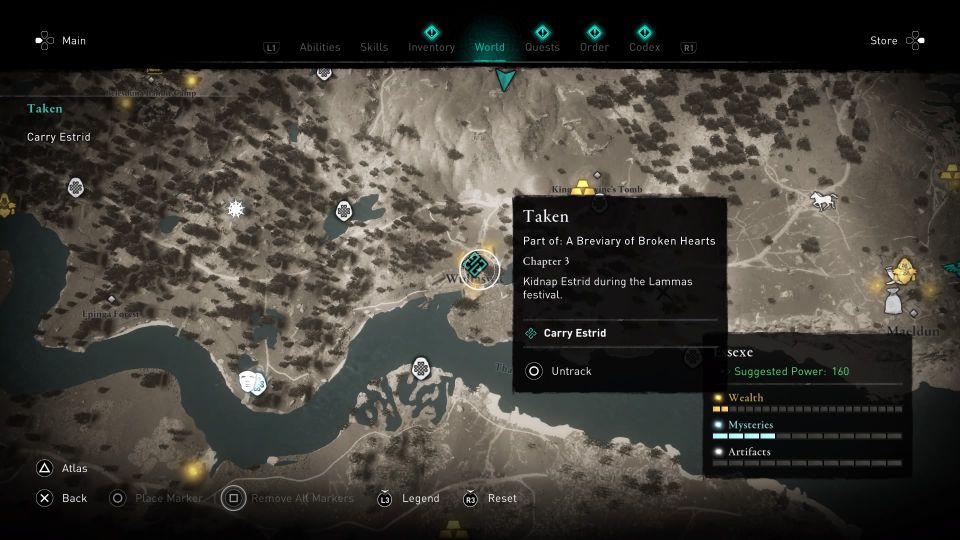 Carry Estrid and bring her all the way south to the boat area. There will be guards all around Colcestre.
After leaving Colcestre, you can put her on the horse to travel faster.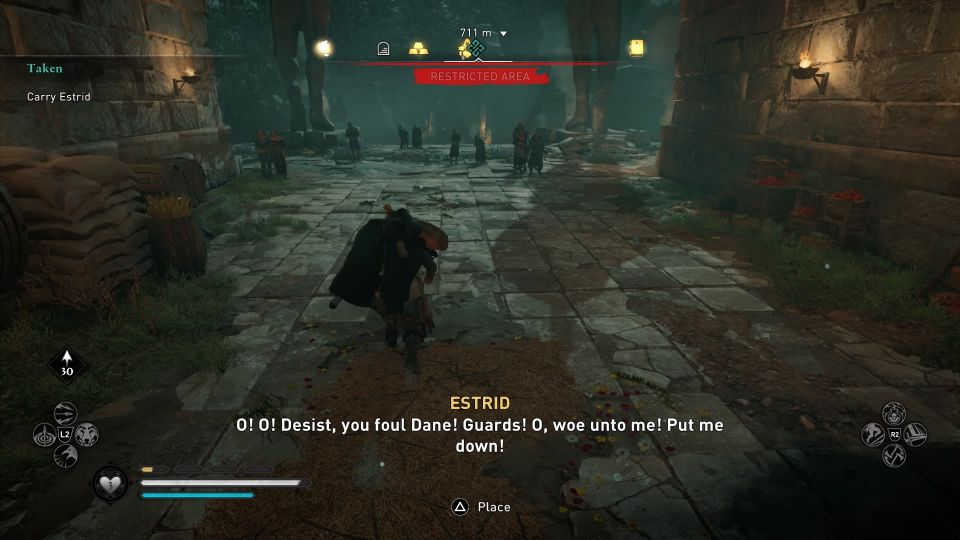 The quest ends once you reach the boat area and you'll see Rollo's men all waiting.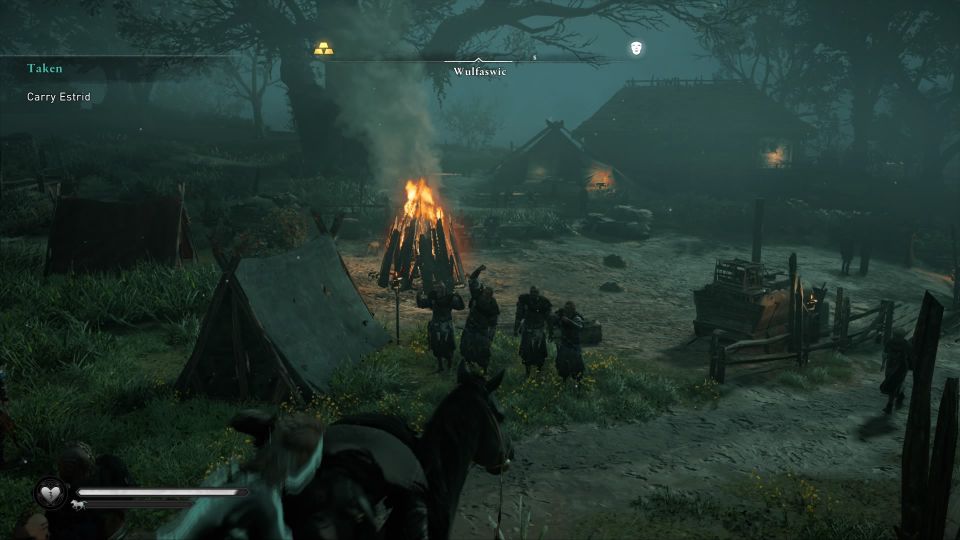 ---
Related posts:
Assassin's Creed Valhalla: Childhood Sweetheart Walkthrough
Assassin's Creed Valhalla: Old Wounds Walkthrough
AC Valhalla: Who Is The Traitor? (Gerhild Or Lork)