Old Wounds is a quest under Essexe in Assassin's Creed Valhalla.
Your task is to help Estrid arrange her escape but you have to help Rollo first.
Here's a walkthrough of Old Wounds in AC Valhalla.
Suggested power: 160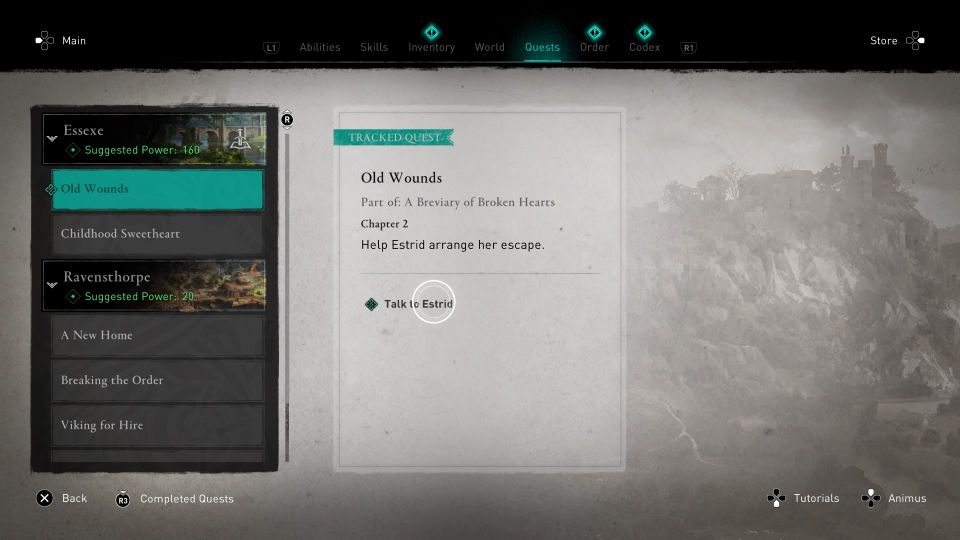 Talk to Estrid
To begin the quest, head to the market in Colcestre.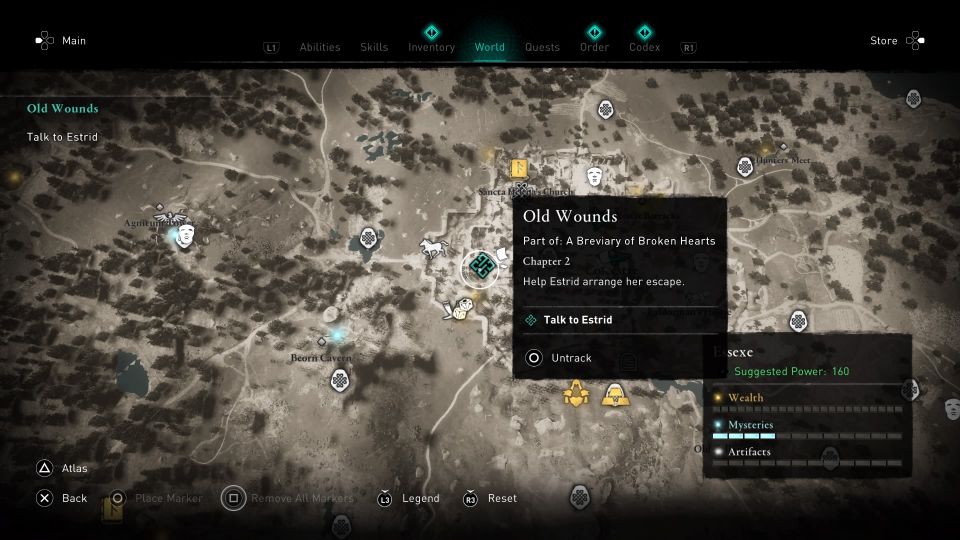 Talk to Estrid who is waiting in the market area.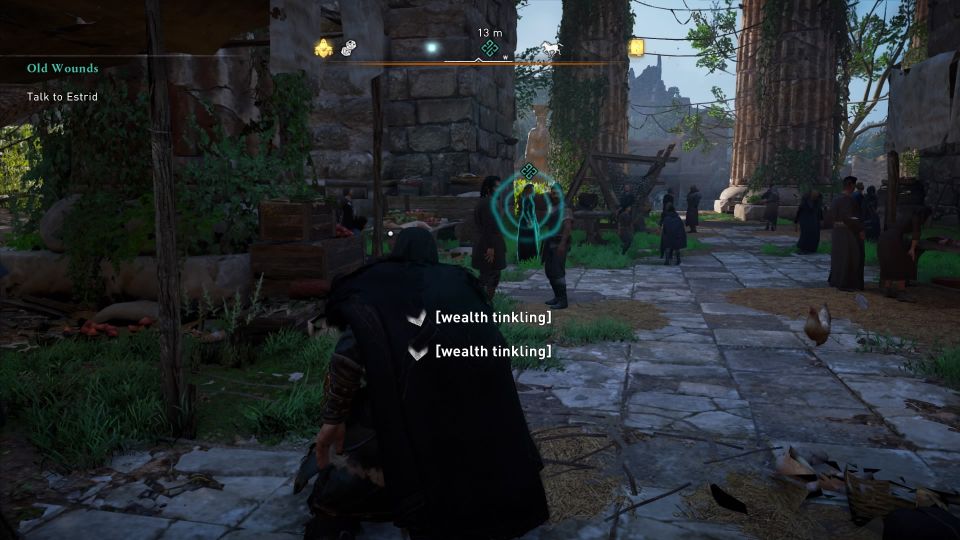 Follow Estrid
Next, follow her as she leads you to a brothel to find the ship captain Rollo.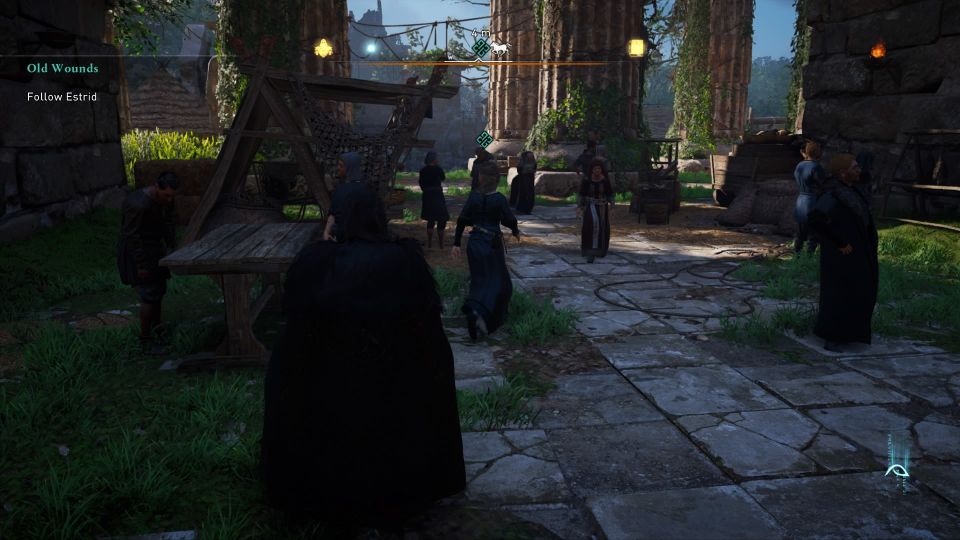 Enter the brothel
Enter the brothel and a cutscene will trigger. You will meet Rollo inside but the Saxon soldiers arrived looking for him.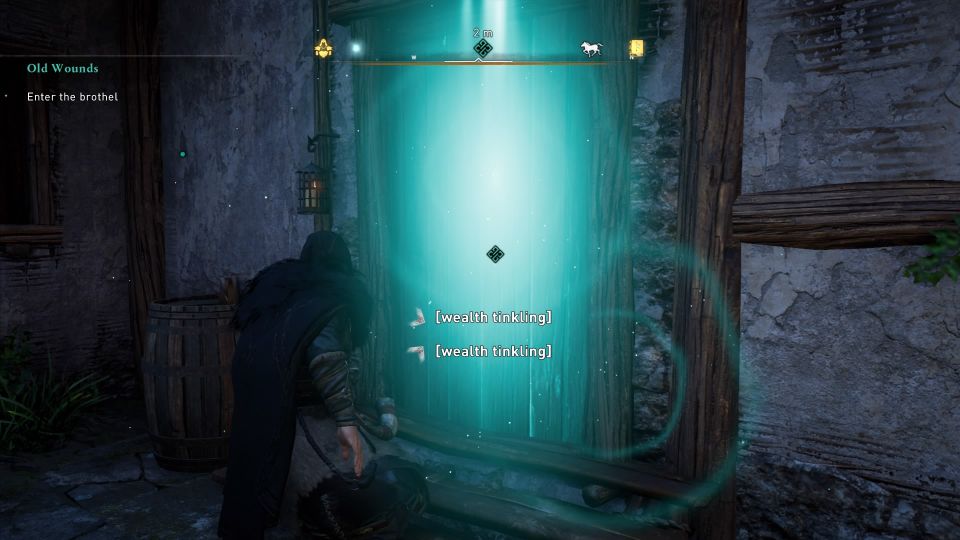 Protect Rollo
Defeat all of the Saxon soldiers to protect Rollo.
Talk to him after the fight.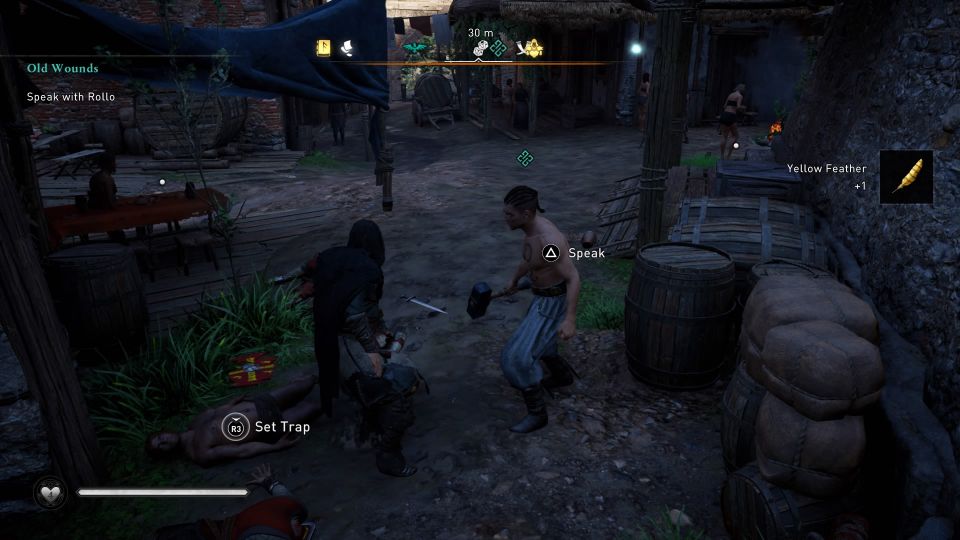 Join Rollo at his camp
Next, you have to meet him at his camp which is east of the city. The location is shown below, marked by the quest symbol.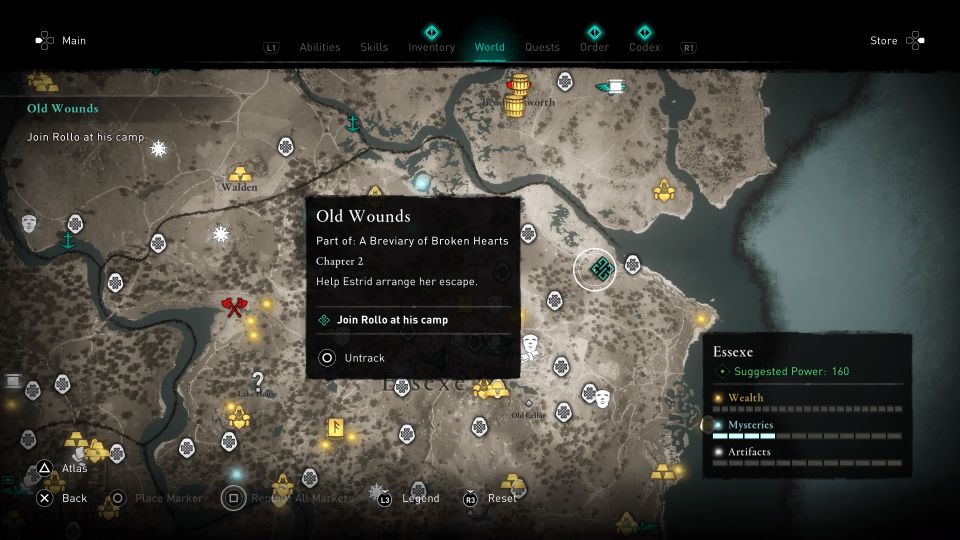 Alternatively, you can follow him there. I mounted the horse the same time Rollo did and he somehow became my passenger.
There are actually two horses and you can use one to follow him.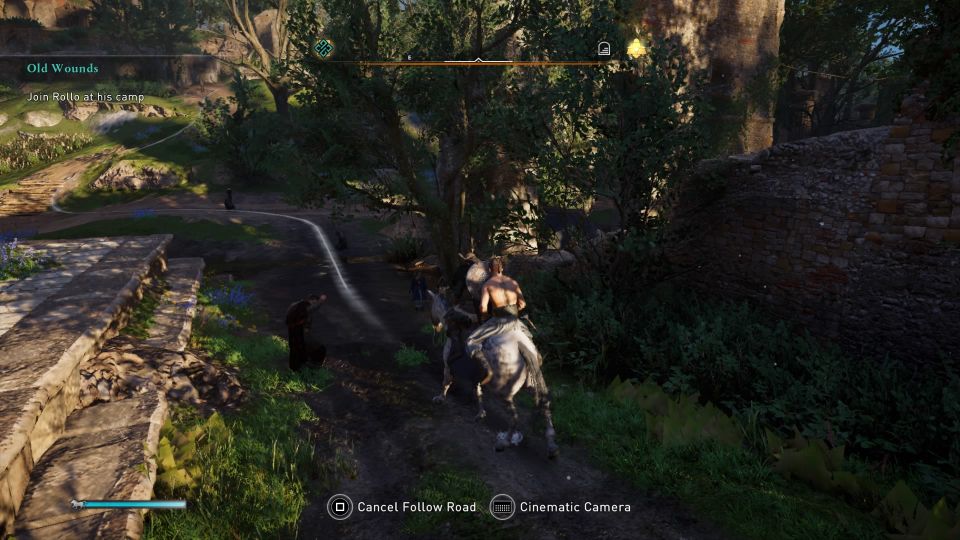 Go all the way until you reach the camp.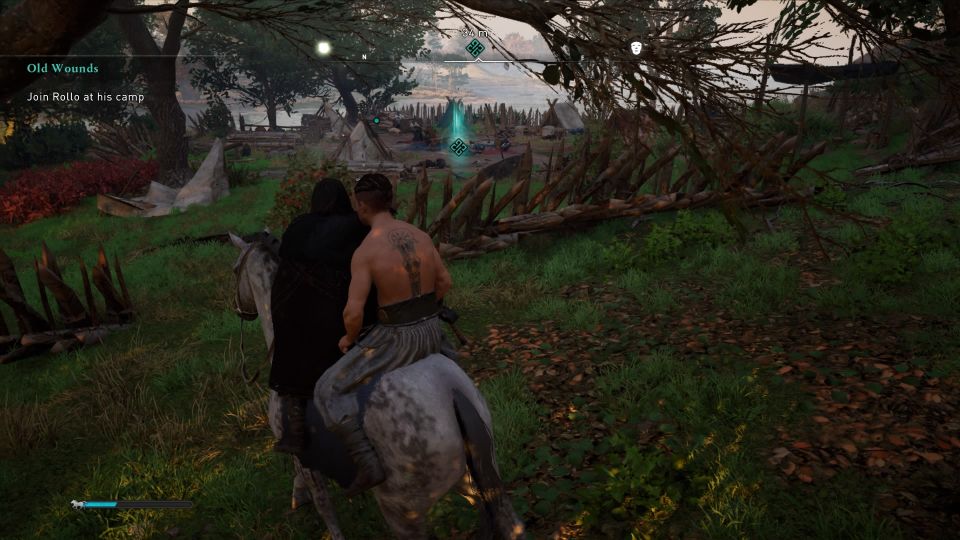 Find the traitor (Gerhild or Lork)
Here, you need to decide if the traitor is Gerhild or Lork.
Talk to the both of them to get their points and reasoning. Gerhild will say that she went hunting for rabbits, but evidence points otherwise. Rollo says Gerhild doesn't hunt and the camp is already filled with raw meat.
Lork has a blood oath to Rollo's father and to remove the oath, he has to get rid of Rollo. It's not a strong point as he doesn't seem to care about removing the oath.
Gerhild on the other hand always had ambition and would most likely want to succeed Rollo in becoming leader of the group.
Apart from talking to them, you can also use Odin's sight and examine the clues in camp.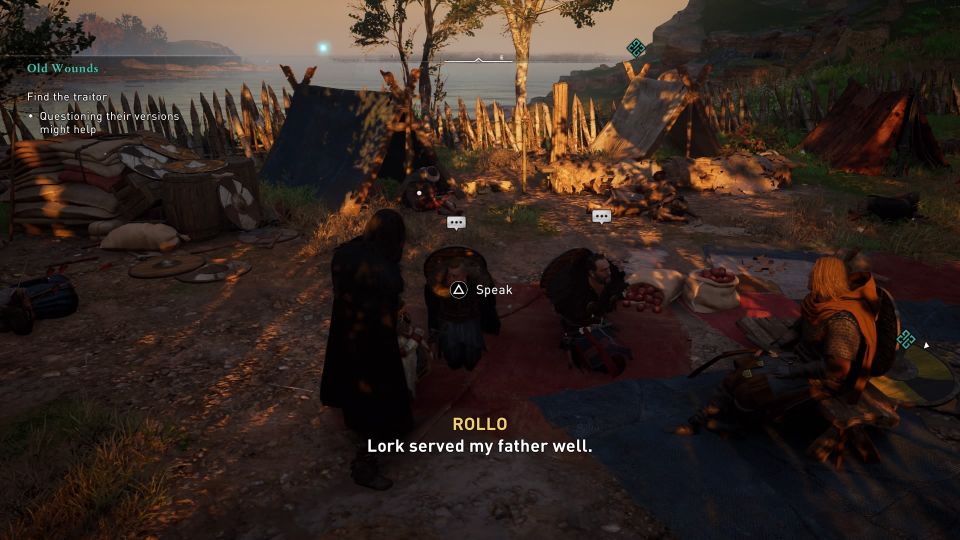 The answer for the traitor is Gerhild. Whoever you choose will end up getting executed by Rollo.
If you choose to kill Lork, Gerhild will betray again in a later quest and end up hurting Estrid.
If you choose to kill Gerhild, Lork will end up getting shot protecting Estrid.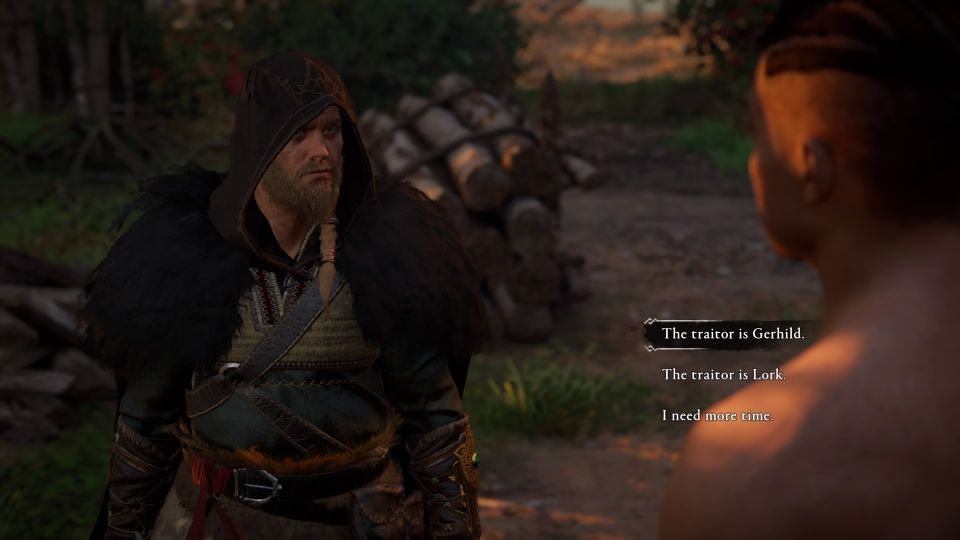 Find and rescue the Danes
Next, head to the Saxon camp to rescue the remaining Danes. The location is shown below, marked by the quest symbol.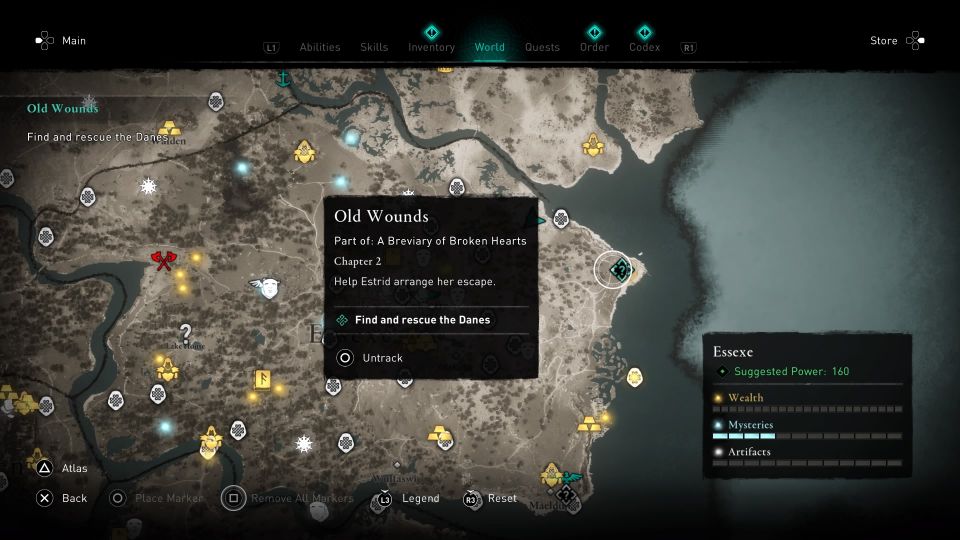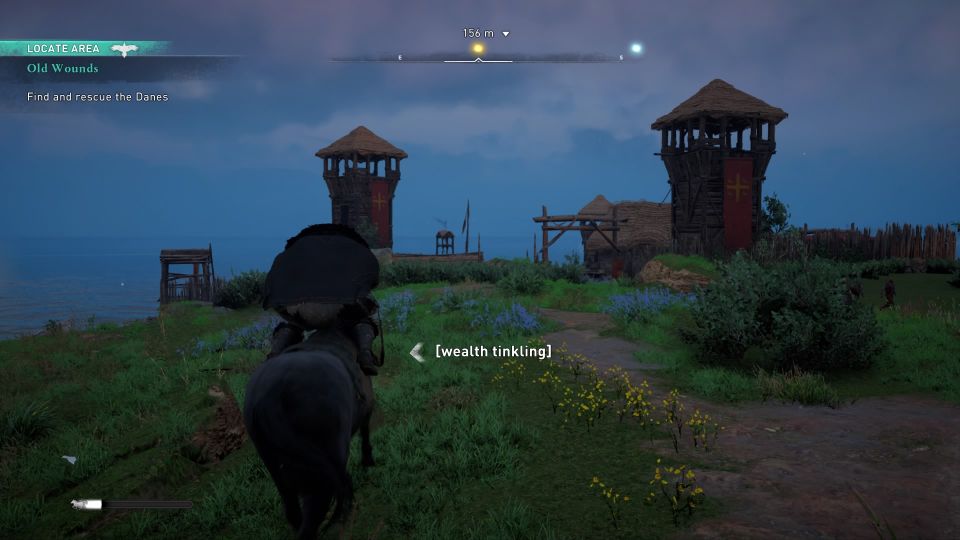 The best way to rescue them is to release them from the cages first.
This way, they will help you to fight. There are two cages.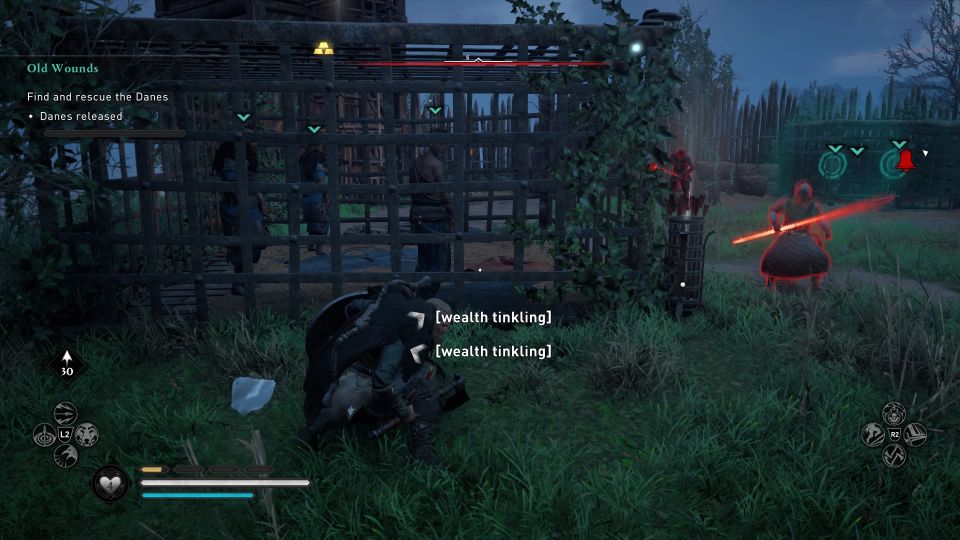 Eradicate the camp
With the help of the Danes, kill all of the enemies. The quest ends here.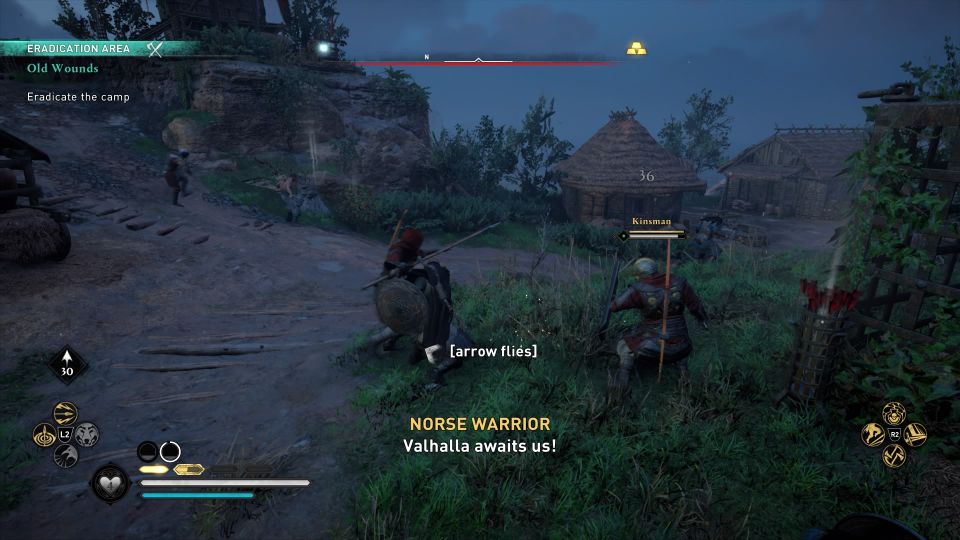 ---
Related posts:
AC Valhalla: Lady Ellette Of Colchester (Flyting) Answer Guide
Assassin's Creed Valhalla: An Uncommon Proposition Walkthrough