Take Me A Husband is a world event located in Essexe in Assassin's Creed Valhalla.
Your task is to kidnap a red-haired man for a lady who is known as a spinster.
Here's a walkthrough of Take Me A Husband in AC Valhalla.
To begin the world event, head to the location shown below, marked by the map marker.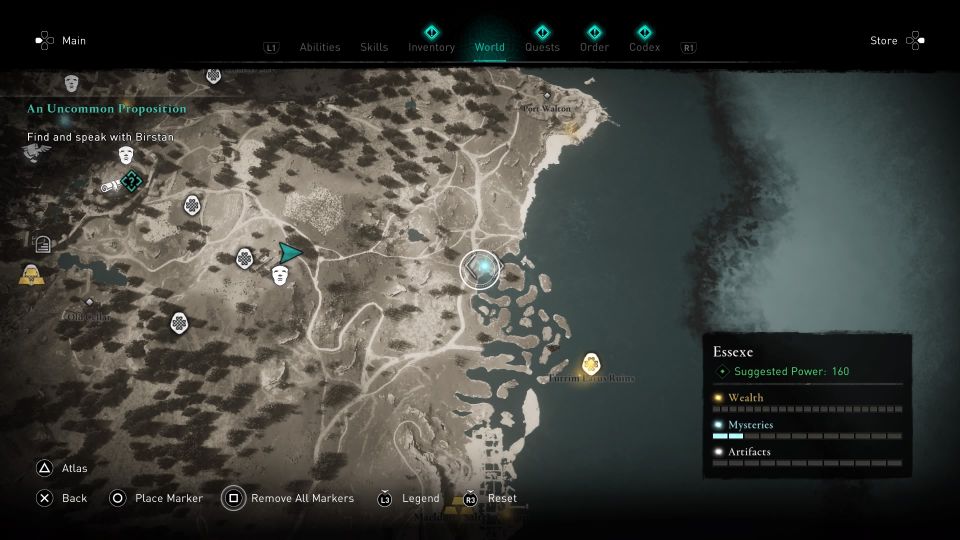 Talk to the spinster lady.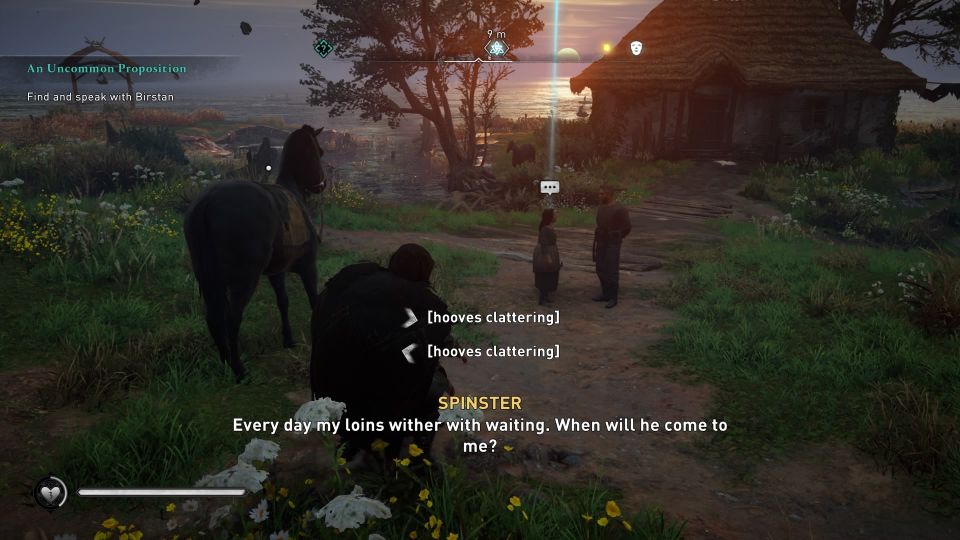 Kidnap the man
The red-haired man's location is shown in the map below, marked by the player location (in green). It's northwest of the lady's house.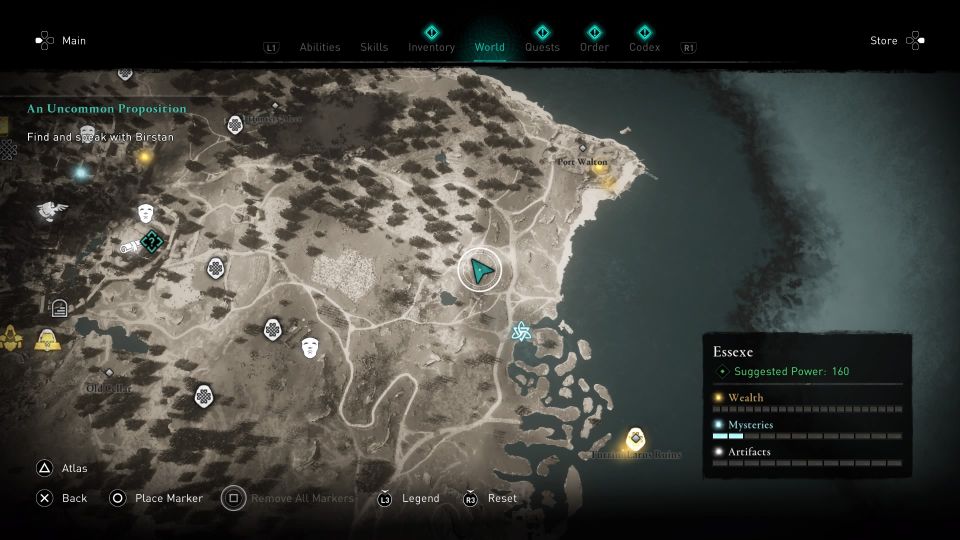 You will reach a house surrounded by red flowers.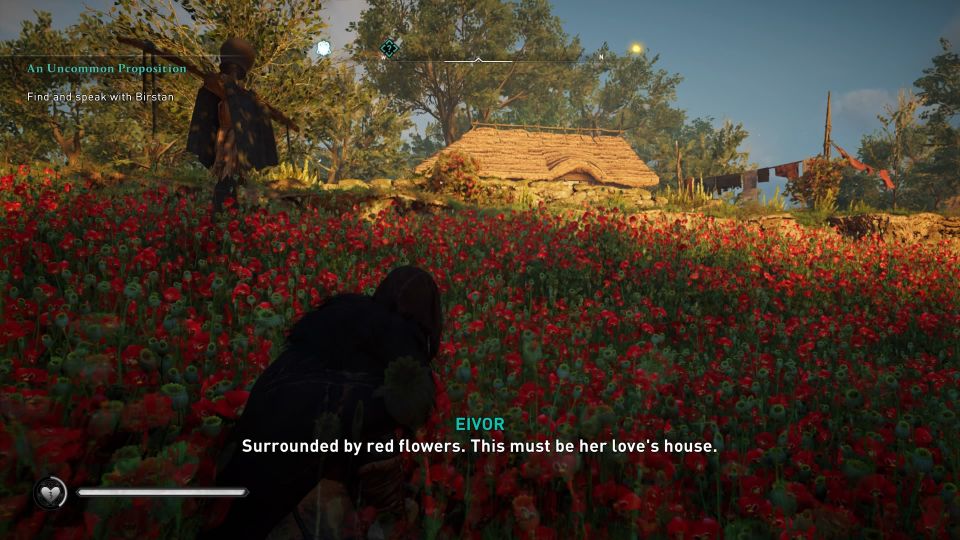 The man is outside the house. Talk to him.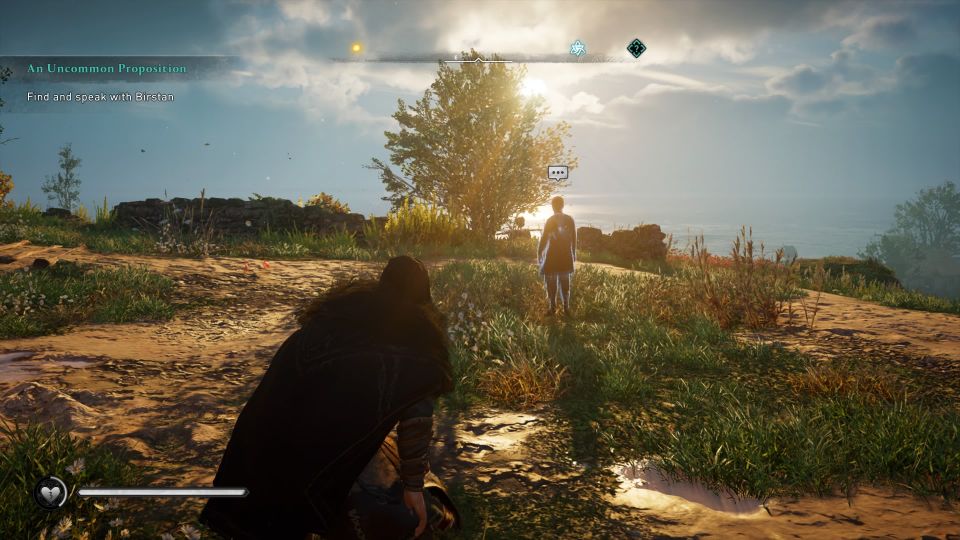 He will then attack you in a fist-fight. Defeat him first.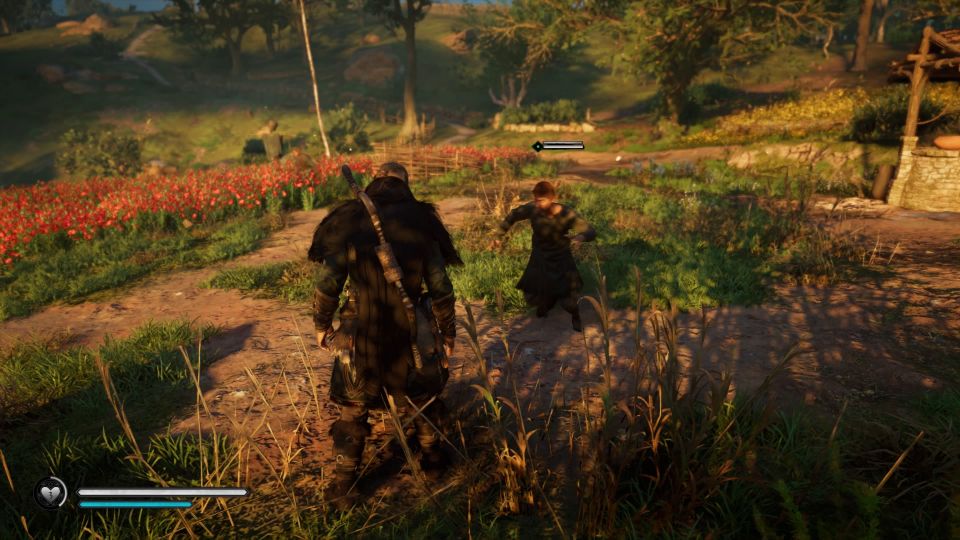 Once he's down, tie him up and carry him all the way back to the woman's house.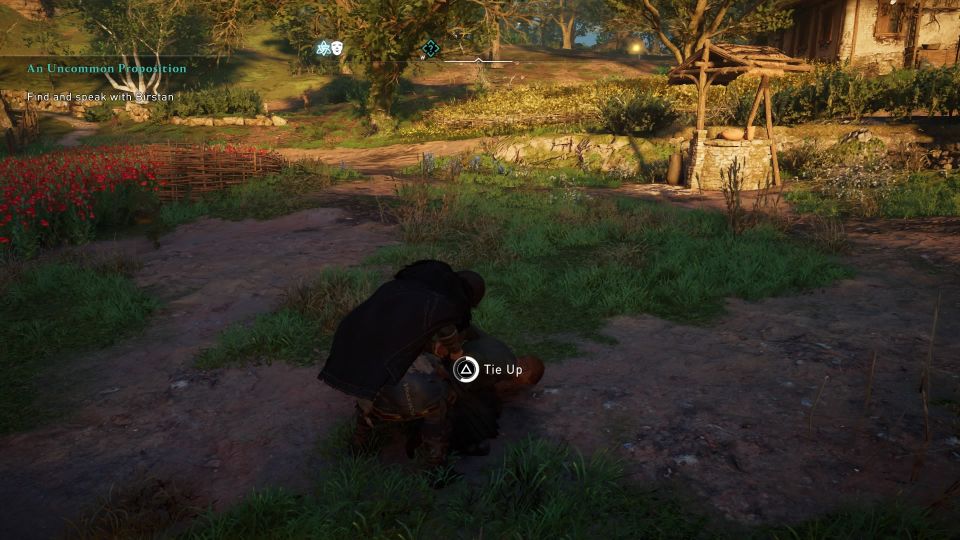 Bring him to the lady
Enter the lady's house and place the man on the floor.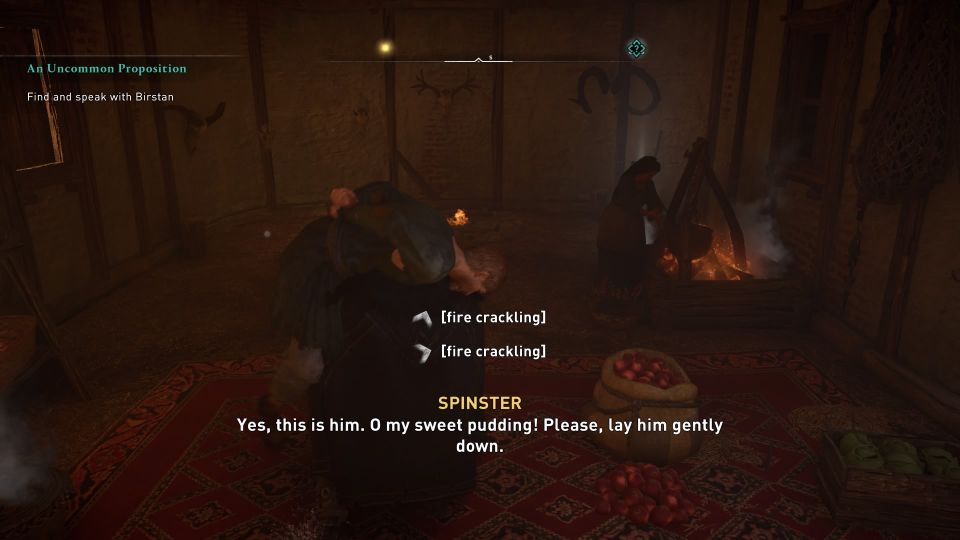 The world event ends here.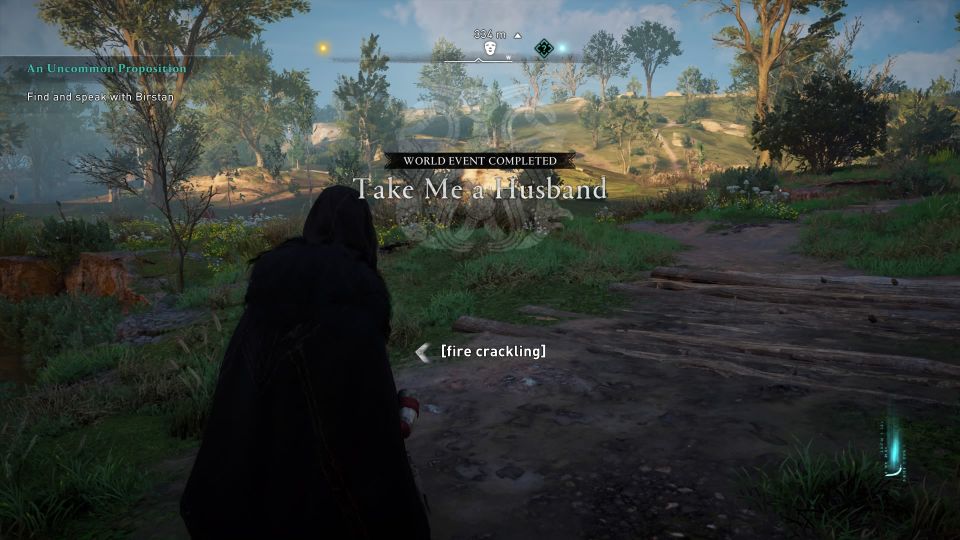 ---
Related posts:
AC Valhalla: Old Cellar Walkthrough & Guide
Assassin's Creed Valhalla: The Banshee Walkthrough