Old Cellar is one of the Treasures of Britain mysteries in Assassin's Creed Valhalla.
This one is located in Essexe and your task is to find the treasure.
Here's a walkthrough & guide of Old Cellar in AC Valhalla.
To begin the mystery, get to the location shown in the map below, marked by the map marker.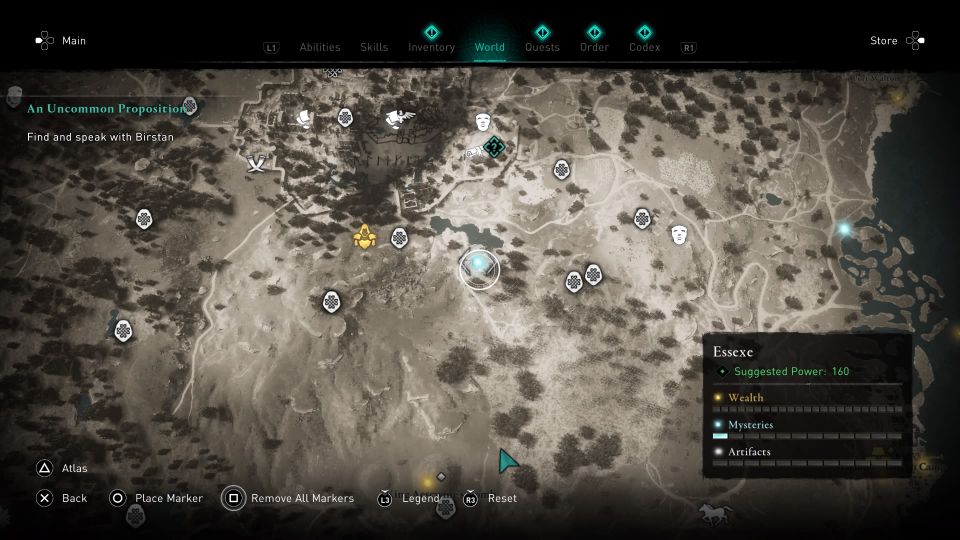 You will see a cave entrance. Enter the cave to begin.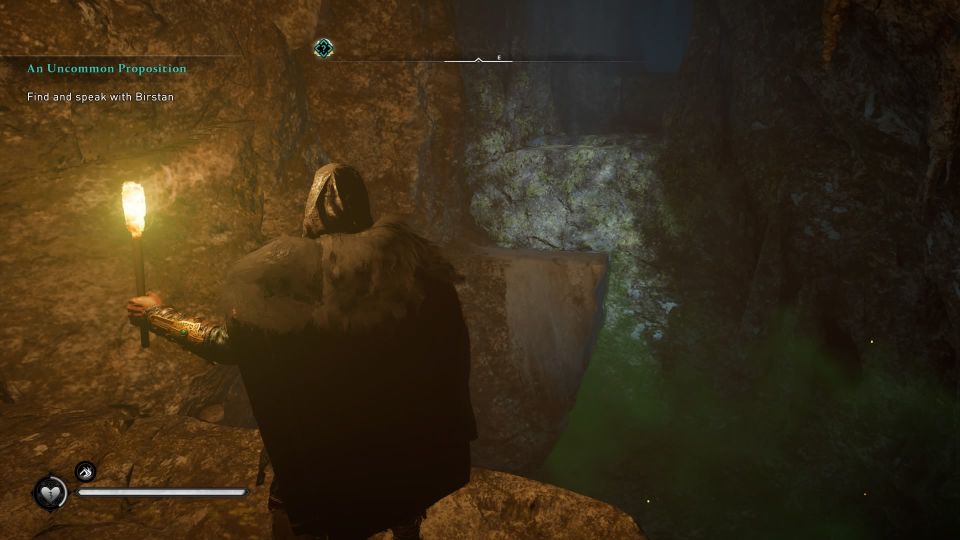 How to find the treasure
Keep following the path in the cave until you see three iron deposits on your right.
Go towards the iron deposits and you'll see a small path behind the iron deposits. Follow that path.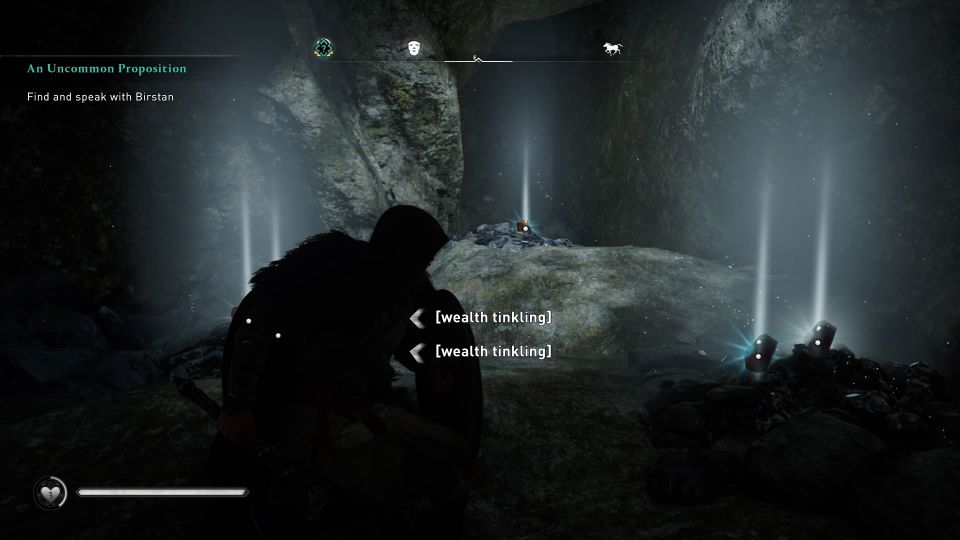 Here, you'll need to just follow the route, be it by water or by jumping.
After some distance, you'll eventually reach a special room which is lit by torches.
Read the notes on the wall. Head to the next room and you'll reach the treasure room but the treasure is not accessible yet.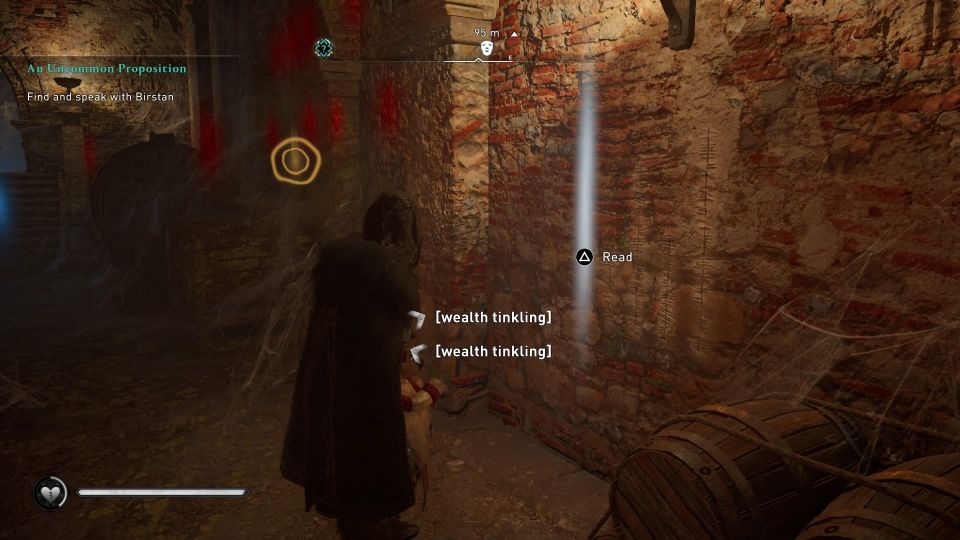 How to get the treasure
You will see the treasure below you.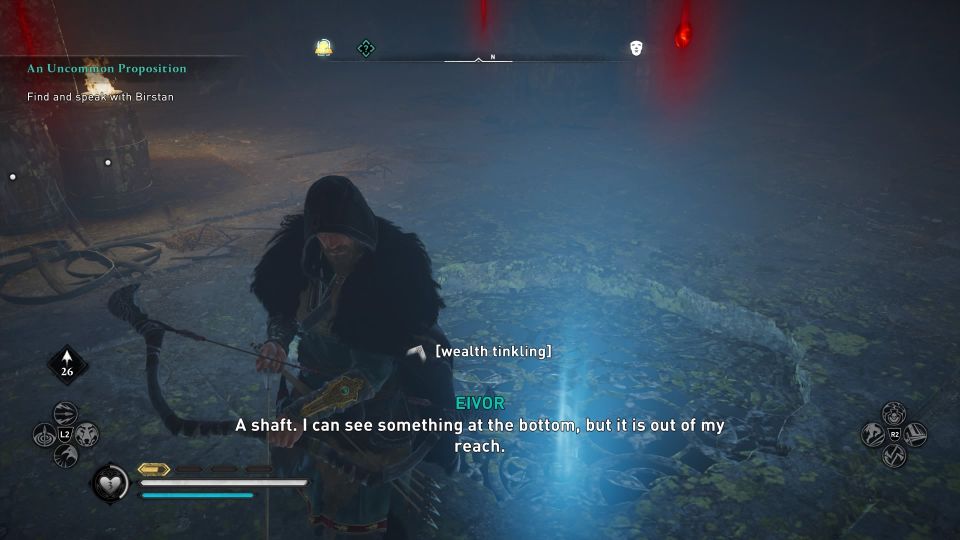 To get the treasure, you simply need to shoot at the barrel valves, and the wine will pour out.
Shoot at around 10 barrels or so.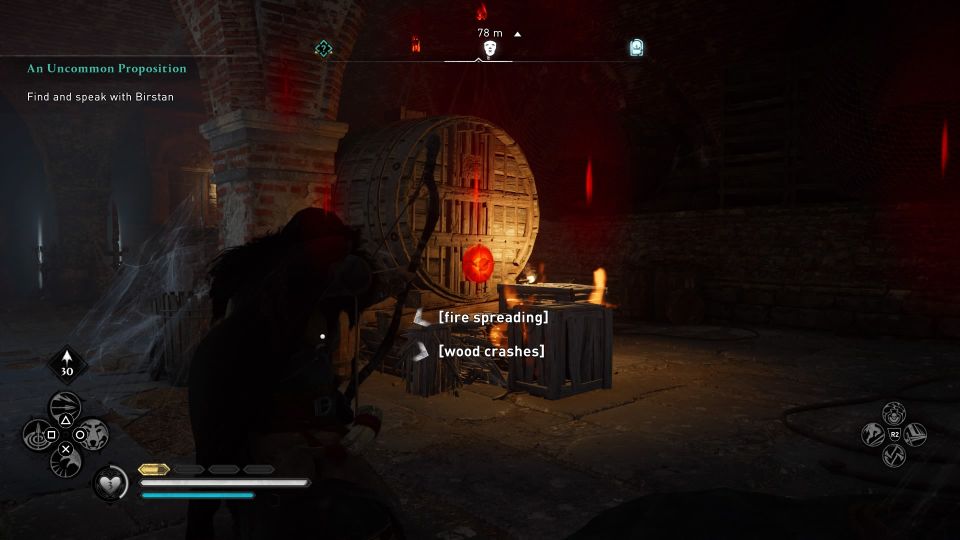 If the barrels are blocked, shoot down the fishing nets first, and then shoot at the barrels. There are extra arrows provided in the room as well.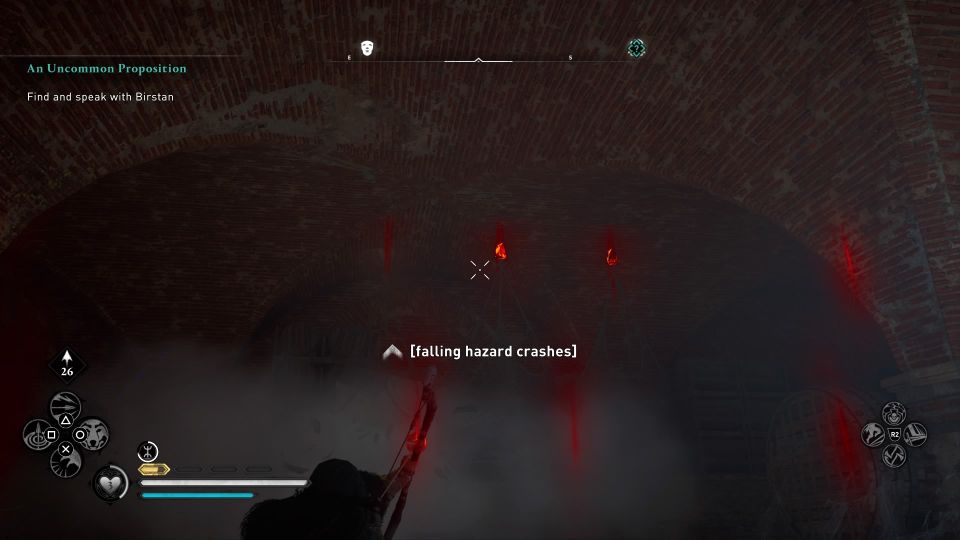 Once you have enough wine leaking out, the treasure will float up. Collect it from the middle of the room.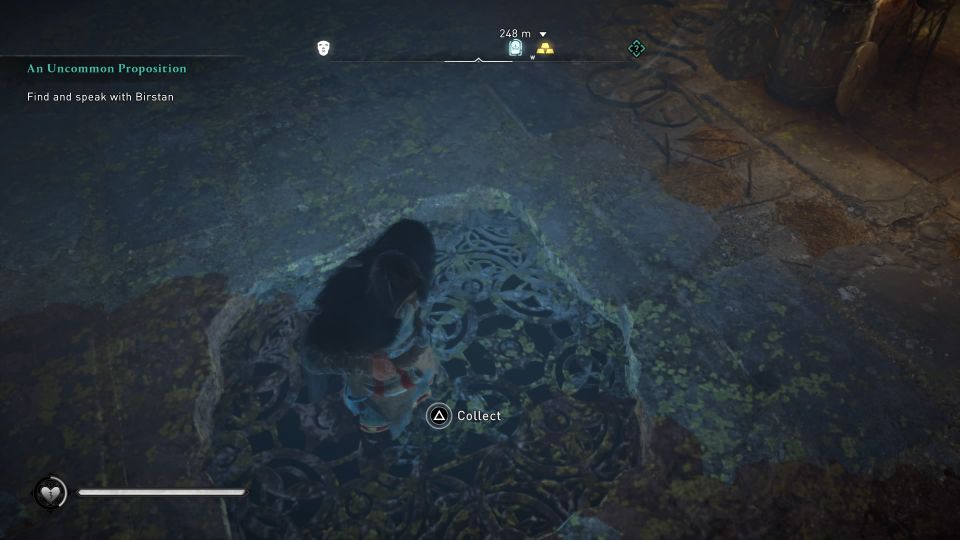 The world event ends here.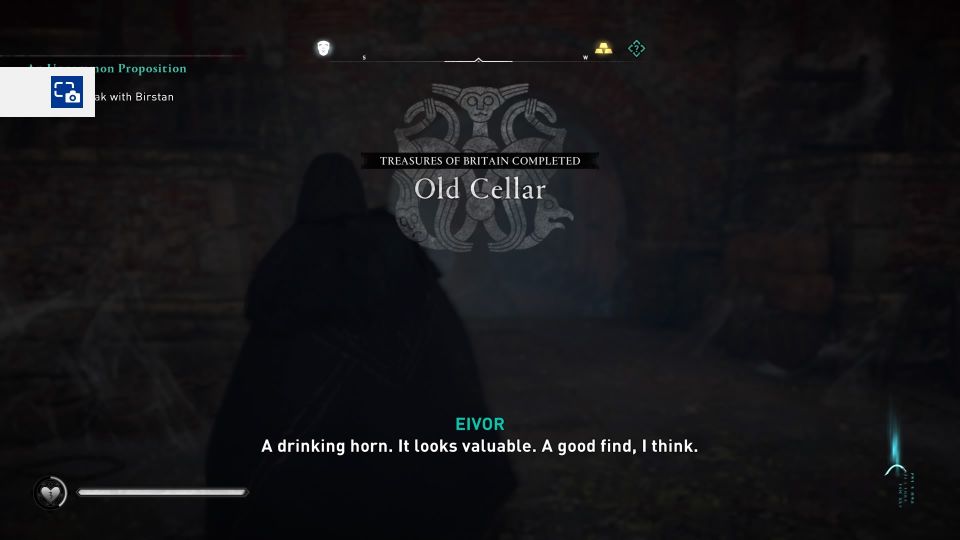 Before you leave, remember to grab the chests inside the room as well.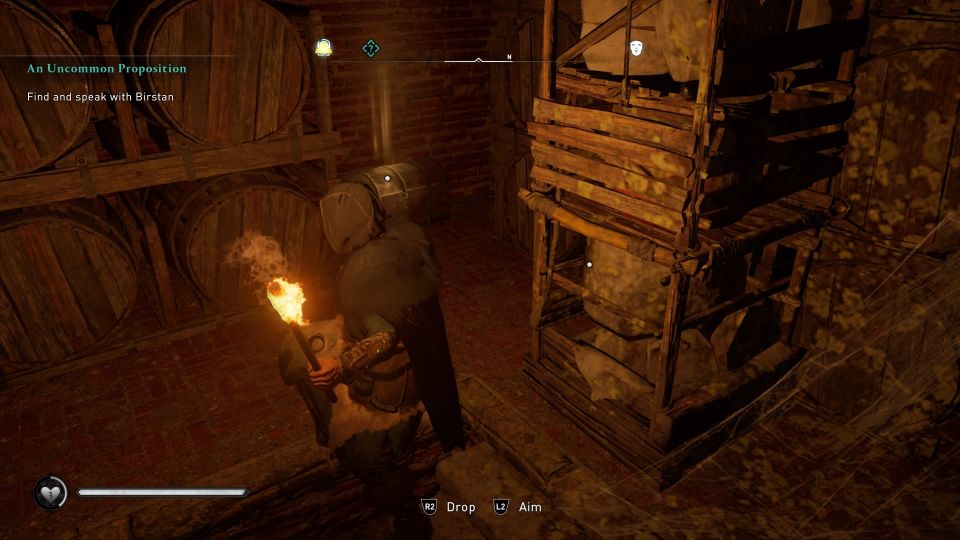 To leave the area quickly, just destroy the bar on the door and you can exit the area.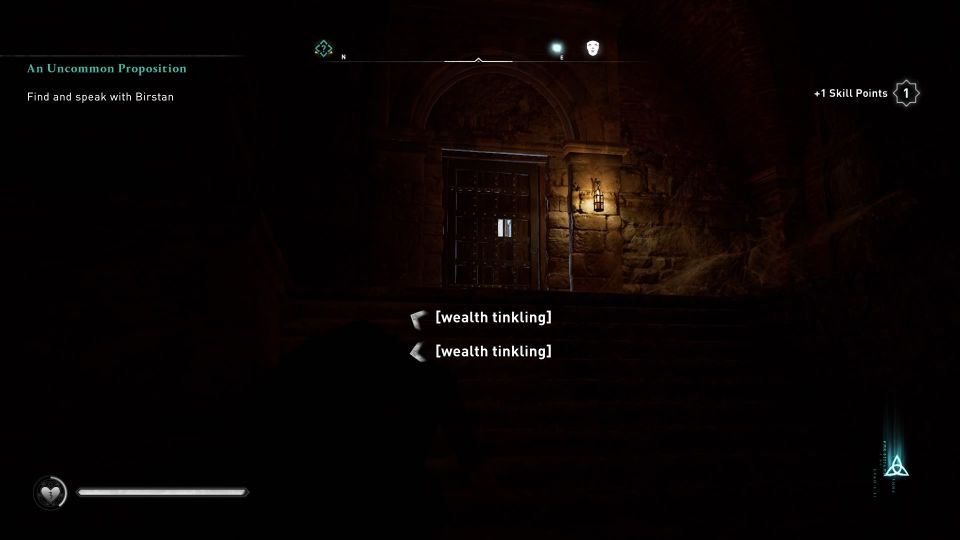 ---
Related posts:
Assassin's Creed Valhalla: The Banshee Walkthrough
Assassin's Creed Valhalla: Pig Of Prophecy Walkthrough