An Uncommon Proposition is the first quest under Essexe in Assassin's Creed Valhalla.
Your task is to meet the ealdorman of Essexe to help solve his problem.
Here's a walkthrough of An Uncommon Proposition in AC Valhalla.
Suggested power: 160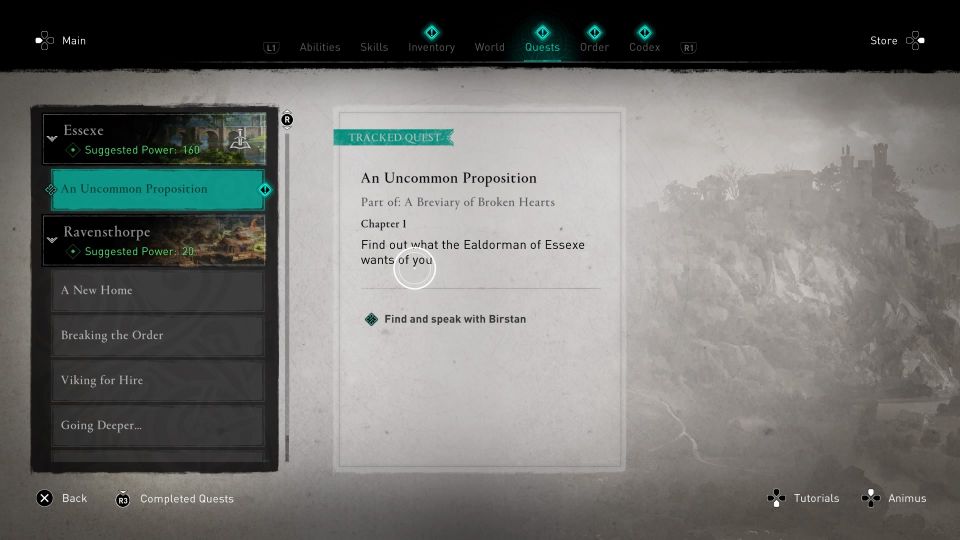 Find and speak to Birstan
To begin the quest, go to Essexe. The exact location is shown below, marked by the quest symbol.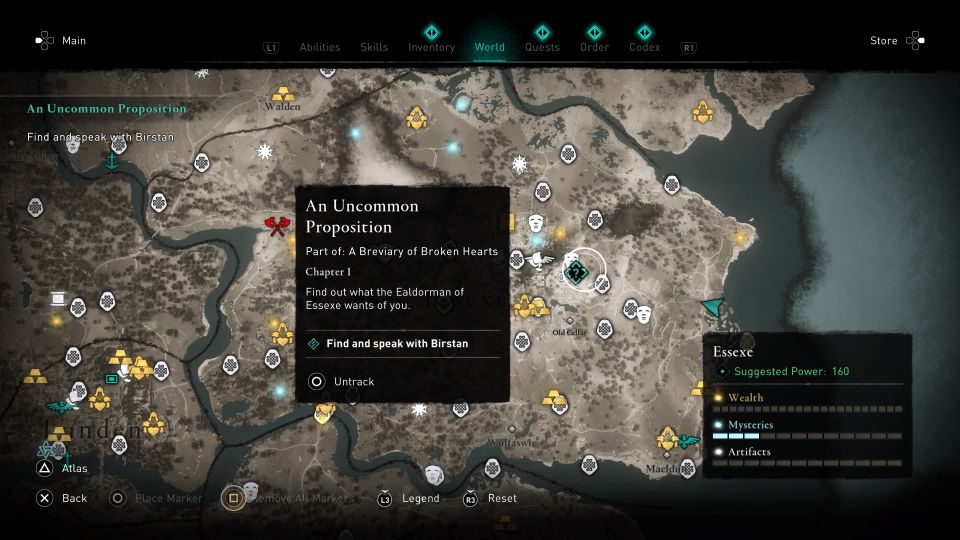 Head towards the longhouse.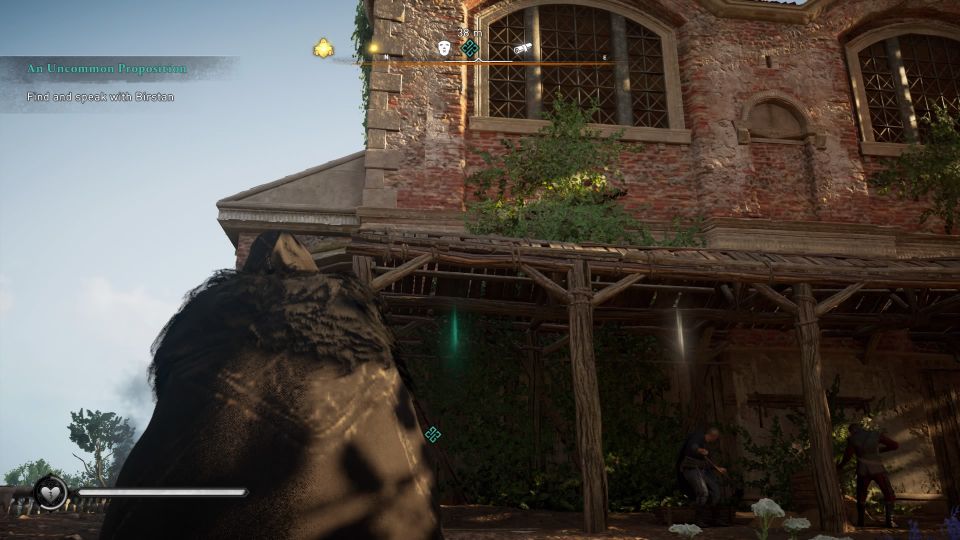 As you enter the longhouse, you can ask Wyatt for the ealdorman's location. He doesn't know but will ask you to meet the ealdorman's wife.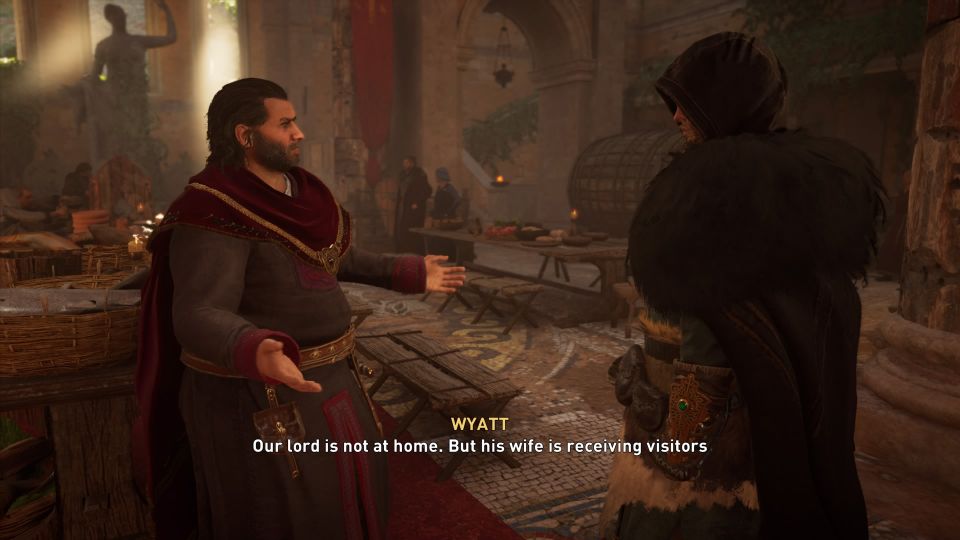 Go upstairs to to meet his wife Estrid and a cutscene will trigger as you reach.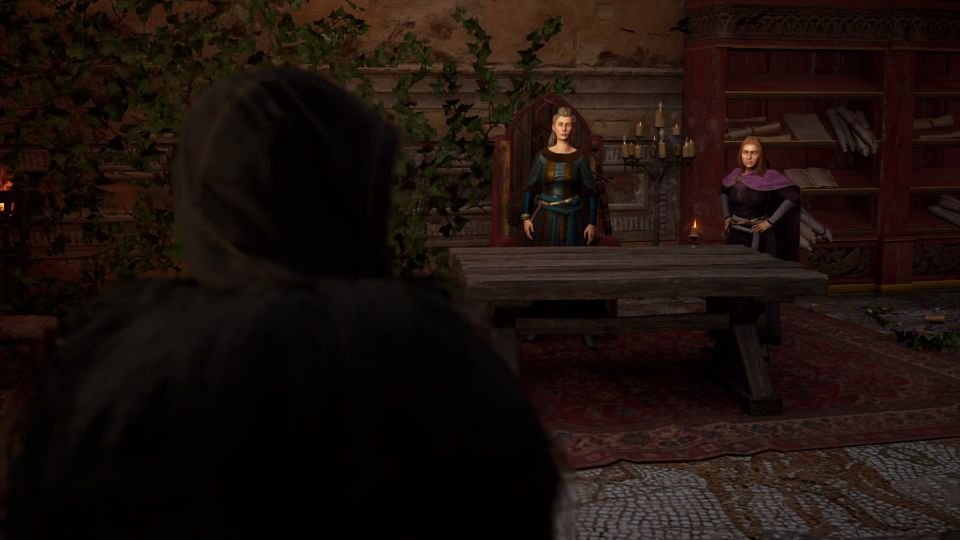 Find Birstan's camp
Head to Birstan's camp as he went for hunting. The exact location is shown in the map below, marked by the quest symbol.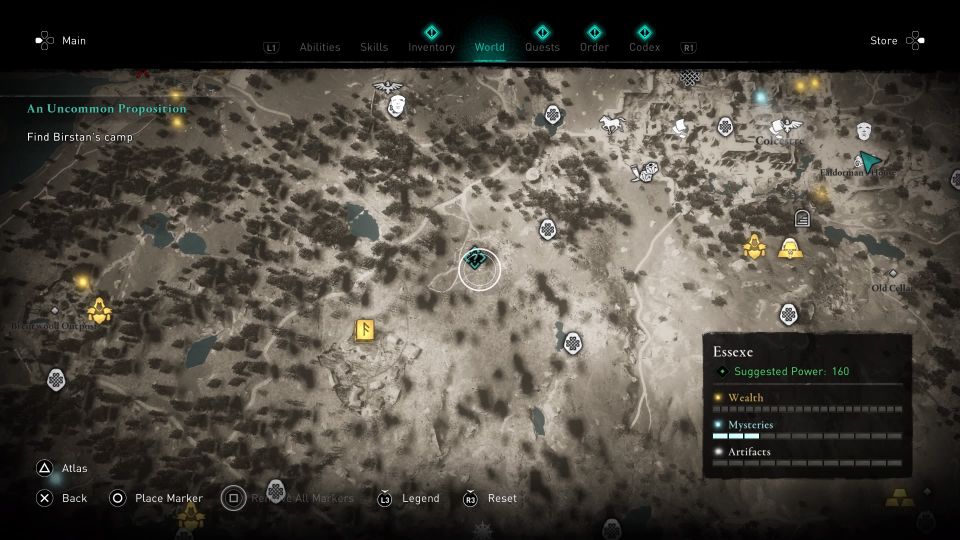 Examine the camp
You will see that the camp is empty as the men are all dead. Examine the clues within the camp area to find out what happened.
Use Odin's sight to see all of the clues.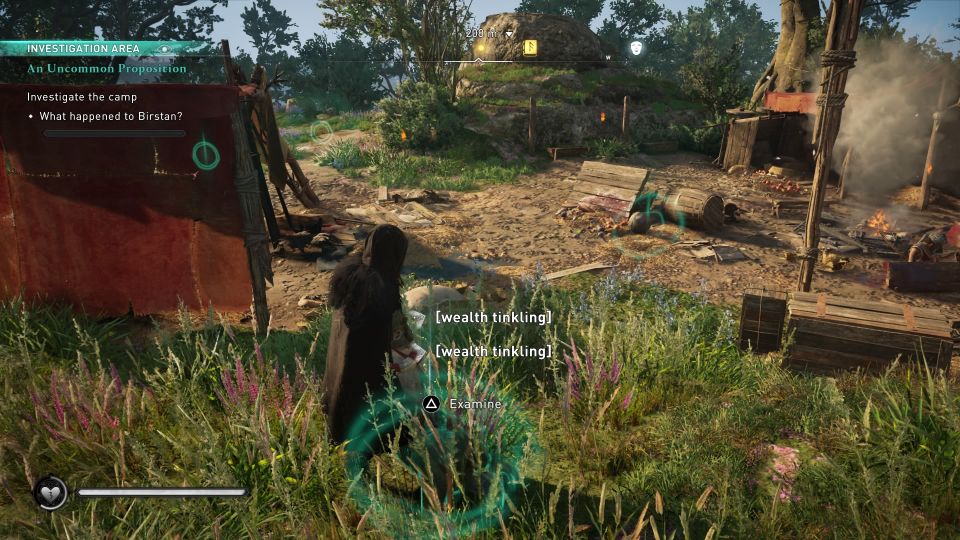 Search for Birstan
Next, look for Birstan. His exact location is shown in the map below, marked by the quest symbol.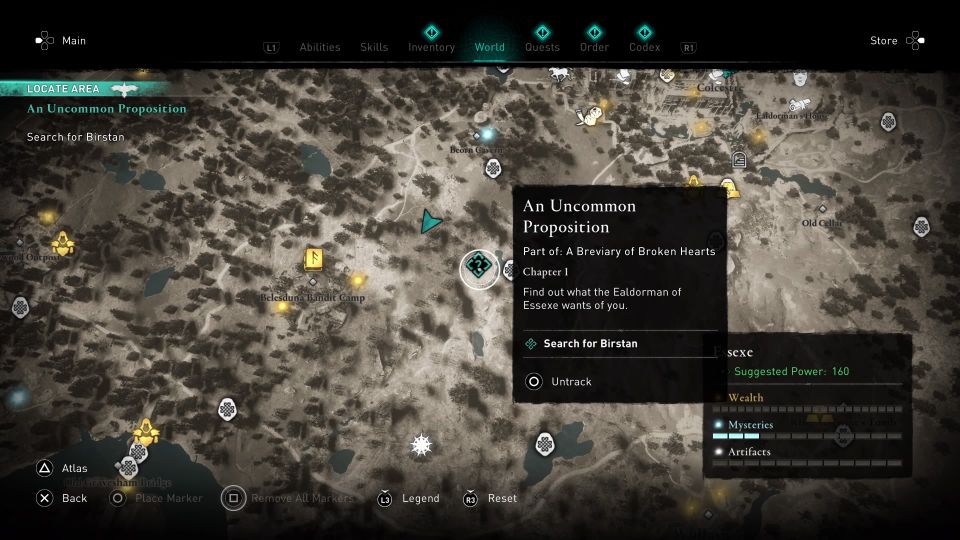 You will see him surrounded by two bears.
Kill the bears to protect Birstan.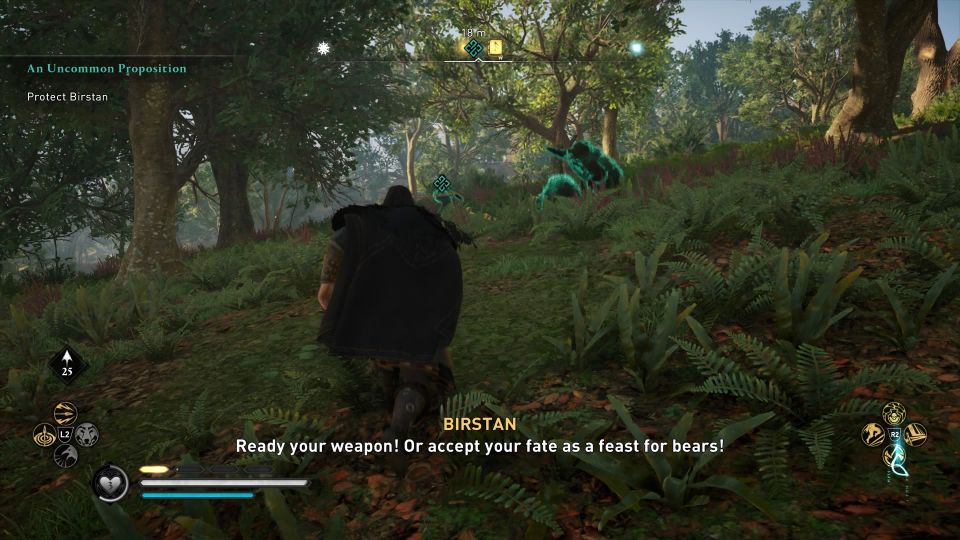 Follow Birstan
Mount the horse and follow Birstan all the way back to his longhouse.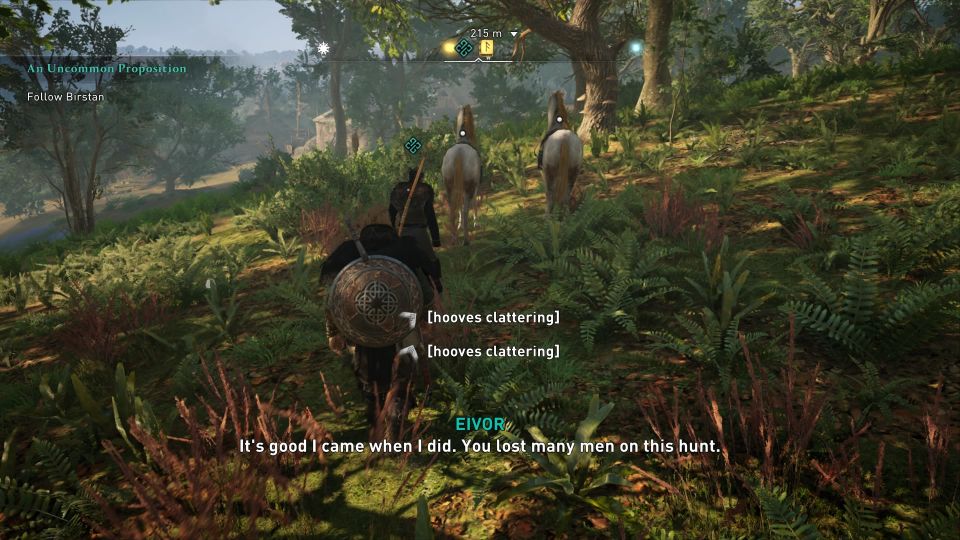 Advise Birstan
He'll ask you for your advice when dealing with Wyatt and the others.
Regardless of which choices you make each time, the outcome should be the same. They will scold the ealdorman for being an idiot.
However, the third option which makes zero sense might make the men amused.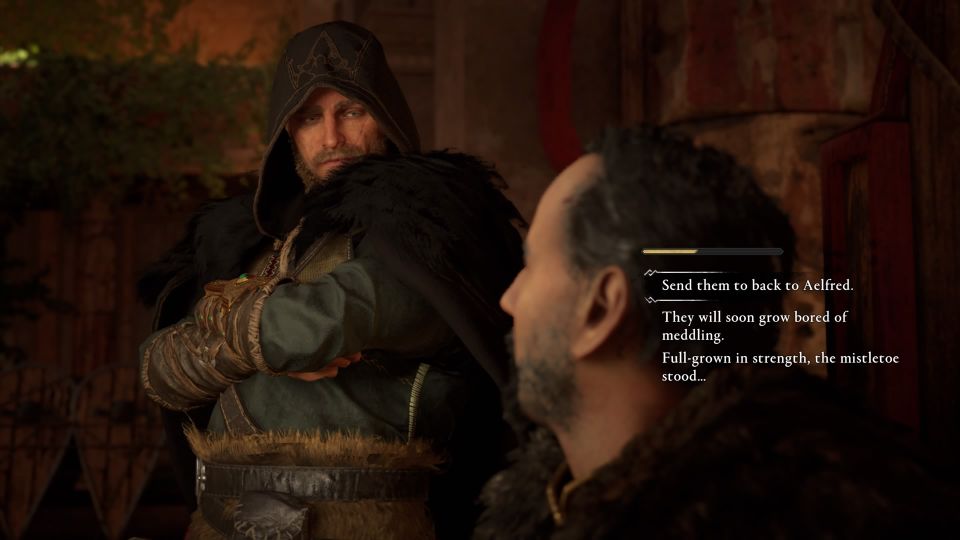 Follow Birstan
Next, follow Birstan as he meets his wife Estrid. They will then mention why Eivor's help is needed.
The quest ends here. You will unlock multiple quests.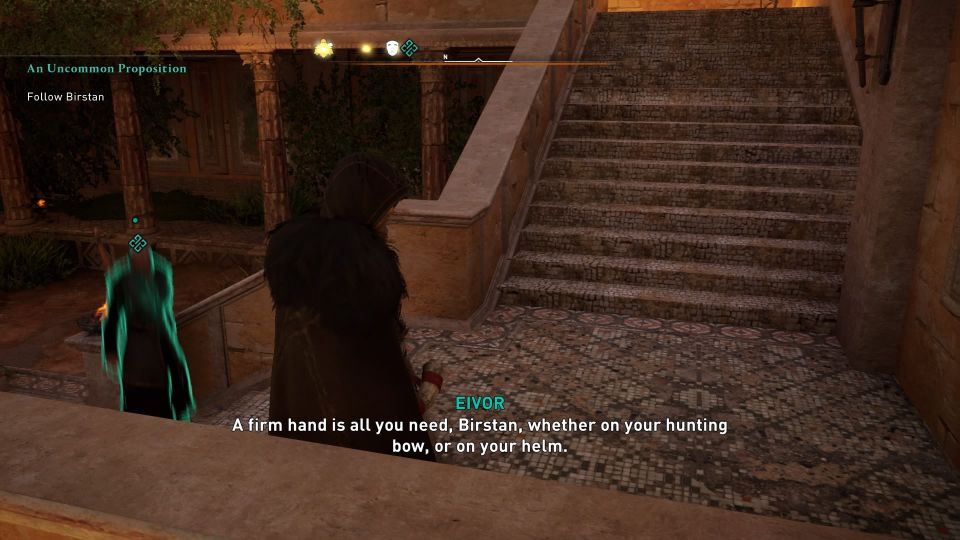 ---
Related posts:
AC Valhalla: Take Me A Husband (World Event Walkthrough)
Assassin's Creed Valhalla: Old Cellar Walkthrough & Guide