Assassin's Creed Valhalla has various story consequences and it's the outcome of your choices.
One such choice you have to make is to identify the actual traitor in the quest Old Wounds.
The traitor to Rollo can either be Gerhild or Lork. Read on to find out who the real traitor is in AC Valhalla.
How to determine the traitor
To identify the traitor, you're given various clues. One of them is by interviewing / interrogating both Gerhild and Lork.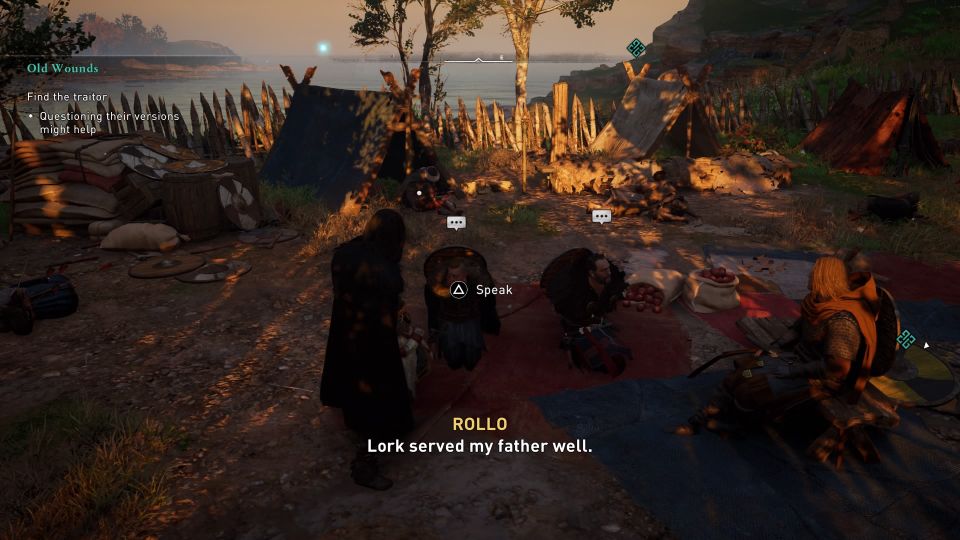 Both of them have a motive to betray Rollo. Lork has a blood oath to Rollo's father and the oath is only gone when Rollo dies. However, Lork doesn't seem to be the type to kill just to get rid of a blood oath.
Gerhild on the other hand has ambition and may want to take over control of the group.
When you talk to the both of them, Gerhild's reasoning doesn't make sense as she can barely hunt (according to Rollo). Furthermore, there were already plenty of food in camp.
Apart from talking to them, you can also walk around the camp. Use Odin's sight and you'll see clues that point towards Gerhild.
Who is the traitor?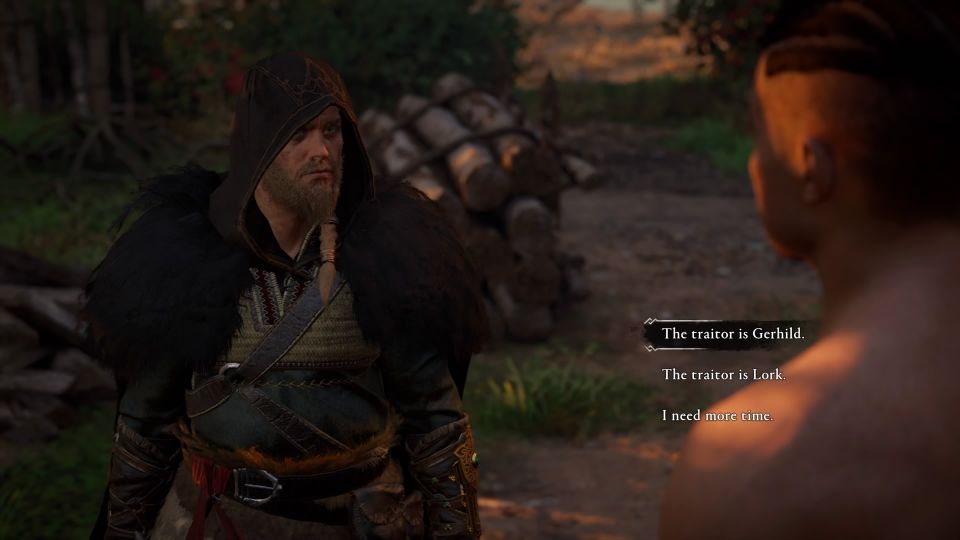 You have to choose properly as the one who gets chosen will be executed by Rollo.
The actual traitor is Gerhild.
If you failed to choose Gerhild, she will betray again later in the story. Estrid will get harmed because of Gerhild.
If you chose Gerhild, the soldiers will still make an ambush later and Lork will get shot by a few arrows when protecting Estrid. I'm not sure about this but it may also affect Rollo's decision to join you later as a Jomsviking.
---
Related posts:
AC Valhalla: Lady Ellette Of Colchester (Flyting) Answer Guide
Assassin's Creed Valhalla: An Uncommon Proposition Walkthrough